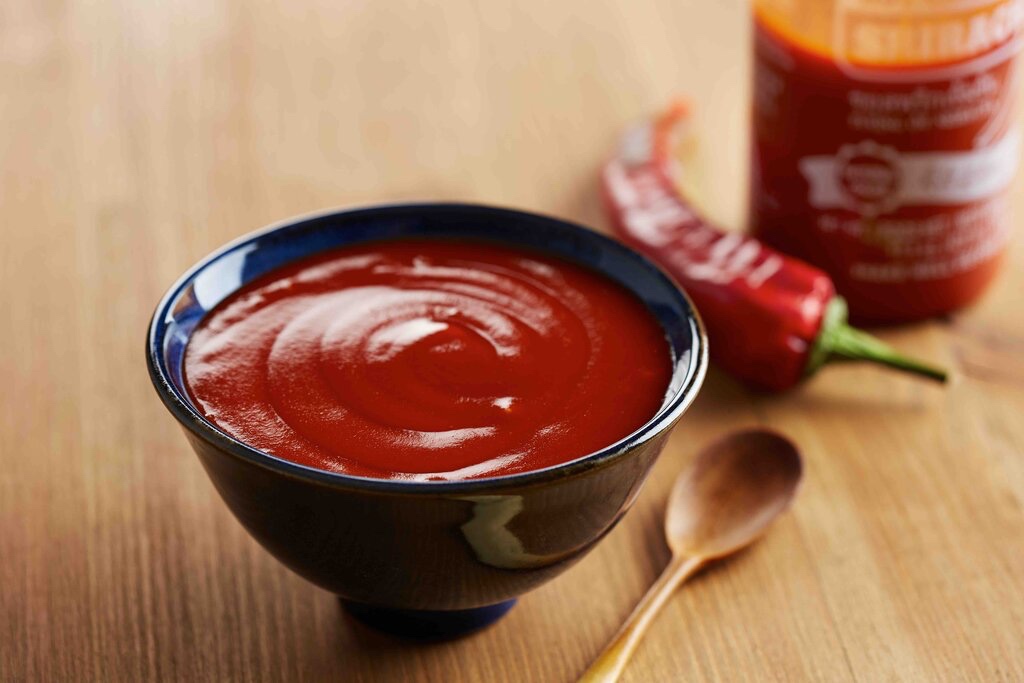 15 Best Sriracha Substitutes You Must Try
Known for its green-capped bottle and distinct red hue, Sriracha sauce has grown increasingly popular around the world for its spicy kick and flavorful bite. A drizzle of this condiment is a quick and easy way to liven up your food. Not to mention its widespread availability and affordable price point, it's no wonder that it's a must-have for many.
But what if you've used every last bit of it and you're craving the heat? Well, don't sweat it! Other than the basic chili powder, there are other Sriracha substitute options out there that mimic the heat and the savoriness of the original sauce. Check out this list of Sriracha alternatives and who knows, maybe you'll also discover your new favorite condiment other than the beloved Sriracha!
What Is Sriracha?
This hot sauce is typically associated with Vietnamese and Thai cuisine, and in fact, originated from the latter. Now, what does Sriracha taste like? Aside from the heat, it also packs a hint of sweetness, a strong garlic flavor, and tanginess from its ingredients such as vinegar, garlic, and sugar. Whereas its fiery taste and color come from red jalapeño peppers.
But how hot is Sriracha exactly? Well, according to the Scoville Scale, Sriracha ranks at around 1000 to 2500 Scoville heat units or SHU (depending on the crop of peppers used), which puts it just below the jalapeño. In other words, this hot sauce is only moderately spicy which is why it works so well in many applications. Generally, it comes in a squeezable consistency similar to ketchup, making it easier to drizzle over anything that needs zing.
What Can You Substitute for Sriracha?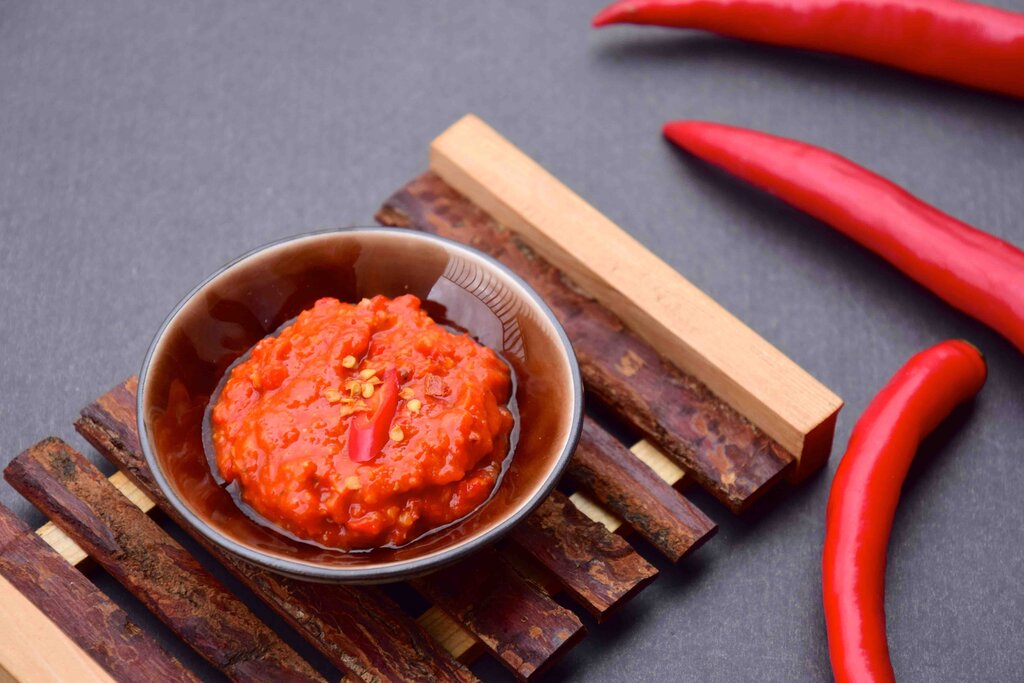 There is a myriad of other condiments out there that add a tasty and spicy twist to your dishes much like Sriracha. Good thing we've sorted them out for you:
Sambal Oelek
When it comes to the substitute that closely resembles the taste of Sriracha, the Indonesian condiment, Sambal Oelek, is the best match. This ground fresh chili paste is the perfect choice to replace Sriracha in dips, marinades, or sauces due to its thicker and chunkier consistency. Sambal Oelek has the same heat level but lacks the garlicky kick and is less sweet. 
However, this can easily be addressed by adding a bit of garlic or sugar to the mixture to achieve a closer taste. Either minced garlic or garlic powder will do the trick. For this substitute, a 1:1 replacement is the most ideal.
We can't simply look past Korean cuisine when talking about spicy food as well.  If you're a fan of Asian flavors then you probably recognize gochujang, also known as Korean red pepper paste. The delicious funkiness of this condiment comes from fermented soybean paste and that depth of flavor is what makes it a great Sriracha substitute. That said, it lacks the tanginess of Sriracha, so do incorporate a teaspoon of vinegar to match the acidity if you wish.
Additionally, it may come in spice levels, so keep an eye out for that on the label. Swap with this by using half the amount of the required Sriracha in your dish. So if you need three tablespoons of Sriracha, measure out one and a half tablespoons of gochujang.
It's best to start with half a tablespoon of gochujang first as it can be too concentrated. Add more to taste thereafter.
For soups or stews, no need to dilute the paste. But for sauces and marinades, add 1 to 2 teaspoons of water first to thin out the consistency.
Tabasco
As far as hot sauces go, you can always count on Tabasco to be readily available anywhere you go. This classic condiment might already be sitting in your pantry ready for your spicy cravings or to jazz up your cocktails.
Although Tabasco has a thinner consistency and packs slightly more heat, it is a suitable substitute for Sriracha. For those who are also watching their sodium and sugar intake, Tabasco is also a healthier alternative to Sriracha since it contains less salt and sugar.

Ease Tabasco into your dish starting with a few drops for every tablespoon of Sriracha. We recommend adding some garlic and vinegar into the mix to better capture the flavor profile of Sriracha. 
Cayenne Pepper
Aside from sauces, you can also rummage through your spice cabinet for cayenne pepper to substitute Sriracha. Sprinkling a bit of this spice will elevate the heat of your dish and not significantly alter its taste. Since cayenne pepper has quite a bit of heat, starting with a small pinch of this condiment is the best approach, so as to not overpower the food.  For every tablespoon of Sriracha, use ¼ tablespoon of cayenne pepper. For that tanginess, adding a squeeze of lemon will do the trick.
If you've never tried this Portuguese hot sauce, then using it as a Sriracha substitute will surprise you. Made from Malagueta peppers or peri-peri chilis, Peri-Peri sauce is a popular condiment used to marinate meats, especially chicken. Its flavor profile is also similar to Sriracha – slightly spicy, sweet, and tangy so a 1:1 replacement is perfect.
However, Peri-Peri lacks the addictive garlic flavor in Sriracha, so feel free to add some minced or powdered garlic however much you like! This Sriracha substitute will be perfect for marinades, rubs, or even as a dressing or sauce for your favorite sandwiches.
Harissa
A slightly more exotic alternative that we have on this list is Harissa. This Tunisian hot chili paste brims with aroma as it contains spices like cumin and caraway seeds, with a hint of garlic. While it has a thicker consistency, Harissa brings the same level of heat as Sriracha. That is why both condiments can be used interchangeably. 
You can do a 1:1 swap with this Sriracha substitute and it is best used in stews, meat rubs, and marinades.
Some brands offer spicier versions of this condiment so take note of this when buying. If you wish to have a thinner consistency, dilute this chili paste with 1 to 2 teaspoons of water.
Chili Garlic Sauce
If you just need that extra garlicky kick of sweetness, then chili garlic sauce will be a perfect Sriracha substitute for you. It's a staple condiment in most Asian restaurants, especially with Vietnamese food. It is perfect for dumplings, fried egg rolls, and noodles. 
Made with vinegar, sugar, garlic, and chili peppers, this alternative is a vibrant addition to your dishes. We recommend using a 1:1 ratio of chili garlic sauce to Sriracha. And if you miss the fermented taste of Sriracha, a teaspoon of fish sauce will be a definite flavor booster.
Much like Sriracha and Tabasco, Tapatío is equally prolific and can be easily located in your local grocery stores and any Mexican restaurants. You might even have a bottle somewhere in your kitchen. Because it is made from hot peppers, Tapatío is spicier than Sriracha and adds quite a bit of heat to any dish. A good rule of thumb when adding thin but impactful hot sauces like Tapatío is to use a few drops and gradually increase the amount as preferred. Otherwise, this is a great Sriracha substitute to use for glazes or marinades.
READ ALSO: Serrano Pepper: How Hot Is It and How to Use It in Cooking
Cholula Hot Sauce
It's not surprising to find another Mexican hot sauce on this list as the lively flavors of peppers go hand in hand with their cuisine. Cholula has grown increasingly popular in the US as a condiment for pizza, burgers, and more. You can essentially think of it as a distant cousin to the previously mentioned Tapatío, though less fiery.
This hot sauce is a good alternative to Sriracha as it is made with similar ingredients, plus it's also a healthy option! The only difference is its lack of sweetness and pungency. We recommend drizzling small amounts first when using this hot sauce.
El Yucatero Habanero Hot Sauce
If you want to take your hot sauce game up a notch, this habanero hot sauce might be the one for you! As the name suggests, it is made with green and red habanero peppers which we know could seriously pack a punch. So if you are looking to substitute Sriracha, ideally you should use ⅓ tablespoon of Habanero in place of 1 tablespoon of Sriracha.     
Louisiana Hot Sauce
This hot sauce comes from Louisiana, the home of spicy peppers and hot sauces. It is typically made with Tabasco and cayenne peppers so its heat is pretty intense.  One drop of this unique sauce is enough to spice up your food as it is spicier than Sriracha. It's great for adding pepperiness to your dish but it lacks the sweetness Sriracha offers.
For those who do not have high heat tolerance, we recommend using ¼ tablespoon of this in place of 1 tablespoon of Sriracha. And for those up for a challenge, you can add more to taste.
Frank's Red Hot Sauce
A classic base sauce used to make buffalo wings, this hot sauce is slightly milder but has more vibrancy than Sriracha. Though it is made with cayenne peppers, it isn't as spicy as Sriracha. However, the acidity of this sauce mimics the latter well and would stand as a good substitute when in a pinch.
In terms of consistency, it's a bit thinner so it's a perfect dipping sauce. And since it has a milder heat, you can add more than the needed Sriracha in your recipe. It's best to taste as you go to not alter your dish too much.
Chiu Chow Chilli Oil
Chilli oils stand next to Sriracha as a popular dipping condiment that works wonders for egg rolls or dim sum. It can also be used for stir fry meals or noodles as it is a well-seasoned condiment that brings the addictive and aromatic flavor of garlic to anything it touches. When in a pinch, this would work well as a substitute. As it usually comes in a chunkier consistency and is mainly made with oils, use a little bit of it at a time.  But for dipping purposes, you can honestly never have too much!
Ketchup
Now if there are no other spicy options out there, you can use ketchup as a last resort. Though it completely lacks heat, it has that tangy sweetness that Sriracha offers. It works well enough to incorporate with sandwiches or stir-fry because of its taste and similar viscosity. All you have to do is add a pinch or two of chili powder in there to get some spiciness going.
Additionally, there are also flavored kinds of ketchup available in stores that already have a significant amount of heat such as chipotle ketchup. Similar to regular ketchup, any variety you might have will work as a 1:1 Sriracha substitute.
READ ALSO: 11 Substitutes for Tomato Sauce You Can Use
Homemade Sriracha Sauce
The best way to substitute for Sriracha is, of course, to make your own at home. Homemade Sriracha needs to be fermented to truly capture the depth and rounded flavor that it's known for. The bonus with this replacement is that you also get to avoid additives in your condiment. 
Additionally, there's no need to estimate the ratio when using this as you can use it as a direct swap. So, if you wish to make it yourself, below is our guide for homemade Sriracha sauce. 
How to Make Homemade Sriracha Sauce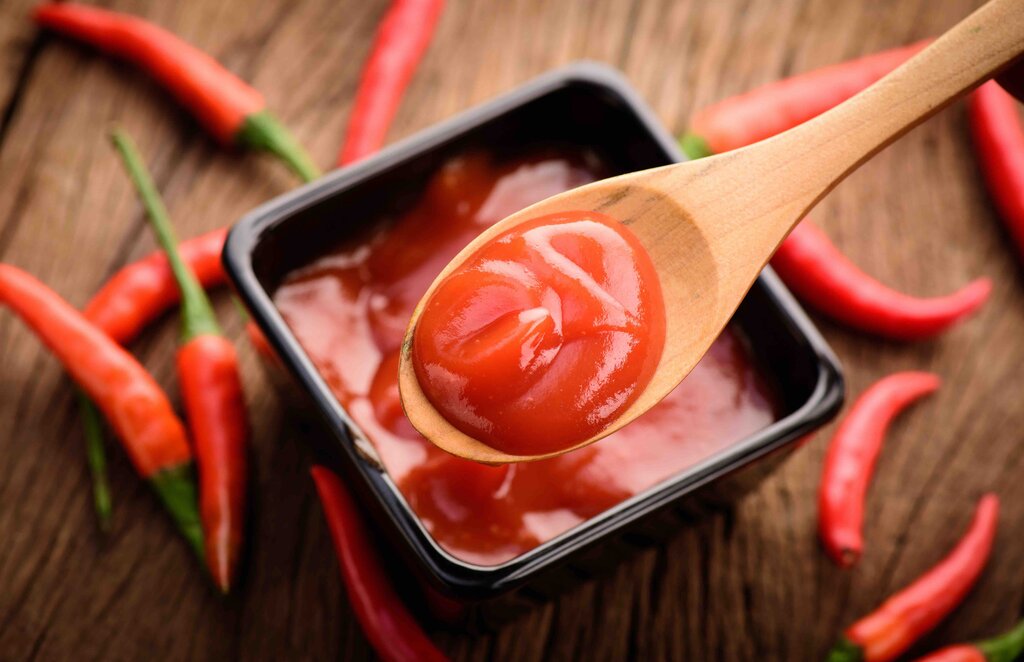 To recreate the same flavor of Sriracha at home, you need to ferment this sauce for about three days. Though this substitute requires the most effort and patience, you'll surely be rewarded with a delicious result. The best thing about this is you can easily customize it to your liking. If you prefer a sauce with more garlic flavors, then feel free to add more garlic in the mix, or more sugar if you want a sweeter flavor profile.
Yields: 1 to ½ cup of Sriracha sauce
Ingredients:
1 pound

red jalapeno peppers

½ pound

red serrano peppers

4 cloves

garlic 

1 tablespoon

kosher salt 

3 tablespoons

light brown sugar

½ cup

distilled white vinegar

⅓ cup water
Preparation:
Chop the peppers into smaller pieces.

It would be best to not remove the seeds or any parts to retain the heat from the chiles.

Place the chopped peppers and the rest of the ingredients in a blender except for the distilled vinegar.

Measure out your garlic, light brown sugar, salt, and water. You can tweak it a bit to fit your taste. Pulse until your desired consistency. If you want it chunkier, pulse it only a few times. But for a closer texture to the bottled version, blend it until it is smooth.

Transfer the mixture into glass containers.

Cover with plastic wrap and

store in a cool and dark place for three to five days

, making sure to

stir the mixture once a day.

You will notice the fermentation with the appearance of bubbles. Scrape the sides when stirring and rewrap after. The fermentation of the mixture is done when it has become bubbly.

Pour the mixture back into the blender and add your vinegar.

Blend until it is smooth and strain using a mesh strainer. Discard any of the pulp.

Transfer the strained mixture into a saucepan and bring it to a boil.

Stir occasionally and let it reduce to your desired consistency. This will most likely take up to five to ten minutes. A foamy layer may start to form, which you may choose to skim off or not.
Use Any Sriracha Substitute for these Yummy Recipes