When you're running late for work, it's easier to just slide a slice of bread in the toaster and spread some butter on it when it's done. This is why having butter readily available on your kitchen counter will always come in handy. This is where a butter dish comes in.
A butter dish is a container designed to protect butter from elements such as light and air that can affect its quality. With this useful kitchen tool in hand, you'll be gliding a knife through velvet-soft butter without having to thaw it first. Though you can freeze butter to maintain its quality, there's nothing more heavenly than the smoothness of this dairy product when it's at room temperature.
Now's the time to give your butter a shelter of its own! Keep on reading to know our top picks for this year, as well as what to consider when you're buying a butter dish. 
Our Favorite Butter Dishes at a Glance
Top 15 Butter Dishes (A Closer Look)
If you're wondering about the best butter dishes to buy, well, think no more! We've rounded up the most outstanding and stylish butter keepers just for you.
What to Look Out for When Choosing a Butter Dish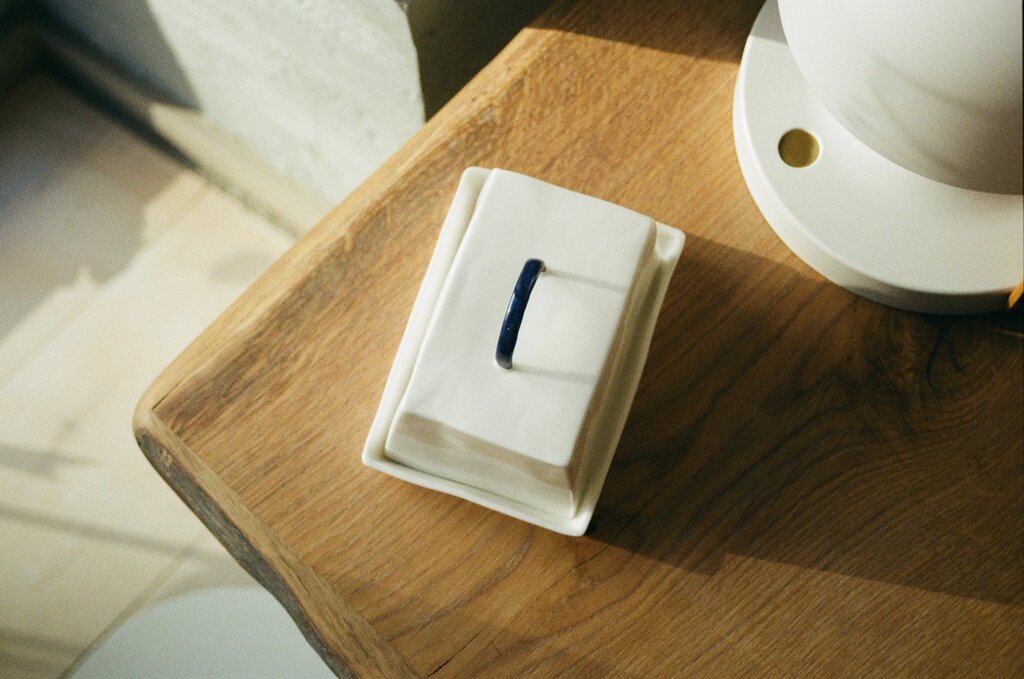 These dishes may just be a container meant for butter storage, but the dairy itself is a very important ingredient for everyday and special dishes. So, it's only right to get proper containers that will keep them fresh and tasty. We've rounded up the factors you should consider before buying a butter dish:
Materials and Durability
Butter dishes come in a wide range of shapes, designs, and materials. A pro-tip in choosing the best is picking what best fits your lifestyle or needs. Always follow and trust your preferences.
Plastic – inexpensive, lightweight, and highly durable. 
Ceramic – sturdy and long-lasting, perfect for fancy dinners. 
Stoneware – durable and matches marble kitchen counters. 
Glass – long-lasting, attractive, and goes with high-end kitchen decor.
Stainless Steel – durable, easy to clean, and adaptable to any kitchen interior.
Size and Capacity
The size is also an important factor when choosing the best butter holder. Generally, the larger the butter container is, the better. Some serving dishes can only hold a single butter stick while some can accommodate more. Of course, with more than enough room, you need not worry about your butter touching the lid or the sides. So yes, size does matter when it comes to these butter dishes.
Cleaning and Maintenance
Butter tends to slide around, especially if the dish doesn't have stoppers or ridges to keep it from moving. It can really be messy, especially if you're baking. If you're not fond of washing greasy film off butter dishes, then always pick the dishwasher-friendly ones.