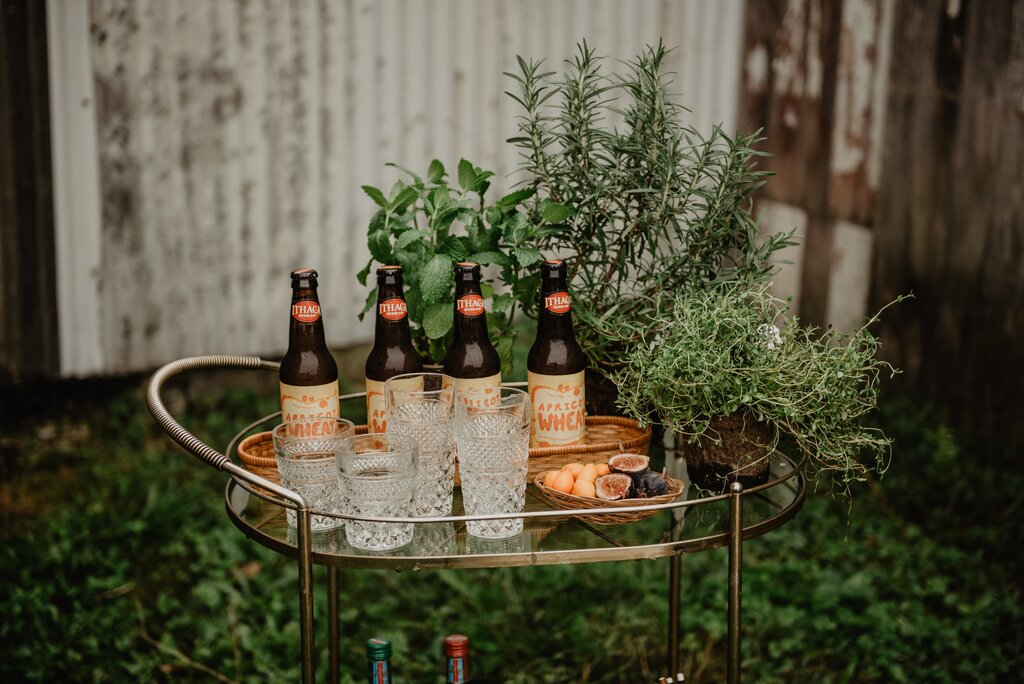 21 Best Bar Carts For Your Home Bar This 2022
Perhaps you have at least two types of wines in your prized collection. There are, most likely, wines for the most special of special occasions, hidden away in a cabinet. And there are some (probably your favorite weeknight bottles) that you want to be readily available at a moment's notice. For the latter, a stylish and functional bar cart is what you need.
Over the years, a bar cart, or a cocktail cart, proves to be a handy furniture piece offering a spot for your wine, liqueurs, drinkware, and more. And not only is it a great way to showcase your bottle collection, but it doubles as home decor too. Even better is that most models are on wheels! Meaning, you can conveniently move them around the house come party time.
Whether you fancy a minimalist bar cart, a modern-styled one, or something that won't put you over the budget, we got you covered. Here's a roundup of the best bar carts up for grabs. Plus, a helpful guide to smooth out your buying journey.
Sweet wines are a terrific addition to your collection. Here's an article on Sweet Wines: All About Its Types & Best Brands To Try.
Our Favorite Bar Carts at a Glance
21 Best Bar Carts To Get This 2021
Bar carts are available in many designs and materials, from modern to vintage and from wood to glass. Considering that there are seemingly endless choices, deciding which bar cart to buy can be difficult. By and large, each is of high quality and accentuating any design aesthetic. So, we highlighted only the best ones for you! We rated each product with its overall quality in mind, as well as its functionality and design.
What to Look For In A Bar Cart
But, how do you go about cherry-picking the best liquor cart? Let's face it: choosing the best bar cart isn't a walk in the park. Considering the cost of such exquisite furniture, naturally, you must see to it that you're getting your money's worth. So, here are some determining factors to help you single out the best bar cart to buy for your home bar.
Materials
Before buying a kitchen cart, consider the materials first. The materials used, at some point, deeply influence the durability and the life span of the product. Plus, each material can be suitable for a particular setting or design scheme. Thankfully, bar carts today are available in a variety of materials. So, you have lots of options to choose from.
There are wood serving carts that make for a great choice, being versatile and durable. Such carts will fit whether you have a country, industrial, or modern home. There are also options made from manufactured wood (MDF). Though they're much affordable than solid wood, note that they're not as durable.
Meanwhile, metal bar carts are good choices in terms of durability and style. Glass carts, on the other hand, won't make your living room seem crowded. All in all, always pick the one that ensures durability and top-notch functionality.
Style and Functionality
A stylish cocktail cart steals the spotlight come party time. However, picking the best one may be difficult, given that most models are on par with each other. So, to make things easier for you, consider the design or style of where you'll be placing this particular home bar essential. Opt for the one that best suits your aesthetic scheme, with a matching functionality.
Size
Moreover, you also have to consider the size of the cart. However, to determine which size is best for you, consider the number of wines and other drinkware you're planning to have on display first. If you have a growing wine collection, go for the large options. On one hand, if you have limited space, smaller ones will make for a great choice.
Mobility
Another significant factor to consider is whether or not the cart is easy to maneuver. That is if you're going to use this for tasks that require a constant transfer from one place to the other. Choose the ones with easy-glide wheels for much easier movement.
Other Features
Locking Wheels – If you need the cart stable in one place, the locking caster wheels will do the trick. Such a feature also ensures that the cart won't move in case you're mixing drinks.
Shelves – Ensure that the shelves can carry an ample amount of wine essentials. Cherry-pick the ones with a barrier to prevent the bottles and other drinkware from falling off when moving the cart.
Countertop – If you'll be using the cart when you're mixing cocktails, make sure it has a countertop or a flat surface.
Handles – Handles are also an important feature. Most models have single or dual handles. Either way, always pick the one that promotes better grip.