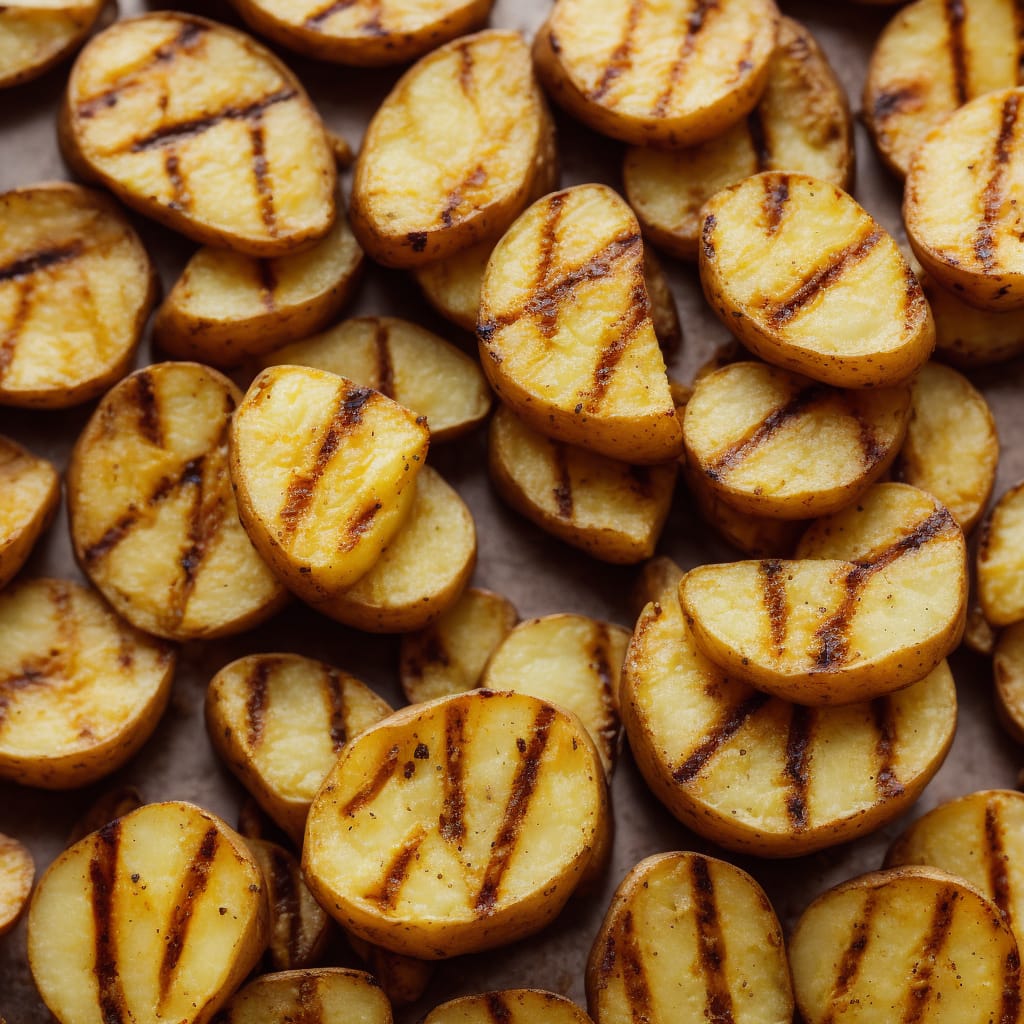 Grilled Potato Slices Recipe
How To Make Grilled Potato Slices
Ingredients
4 large potatoes, washed and sliced into 1/4 inch thick rounds
2 tbsp olive oil
1 tsp garlic powder
1 tsp paprika
1/2 tsp salt
1/4 tsp black pepper
Fresh parsley, for garnish
Instructions
Preheat grill to medium heat.

In a bowl, combine olive oil, garlic powder, paprika, salt, and black pepper.

Brush both sides of the potato slices with the olive oil mixture.

Place the potato slices on the grill and cook for 6-8 minutes per side, or until golden brown and tender.

Remove from the grill and garnish with fresh parsley.

Serve hot and enjoy!
Nutrition
Calories :

196kcal

Total Fat :

7g

Saturated Fat :

1g

Cholesterol :

0mg

Sodium :

309mg

Total Carbohydrates :

31g

Dietary Fiber :

4g

Sugar :

1g

Protein :

4g