Copycat KFC Potato Wedges Recipe
Recipes.net Team
Published
October 15, 2020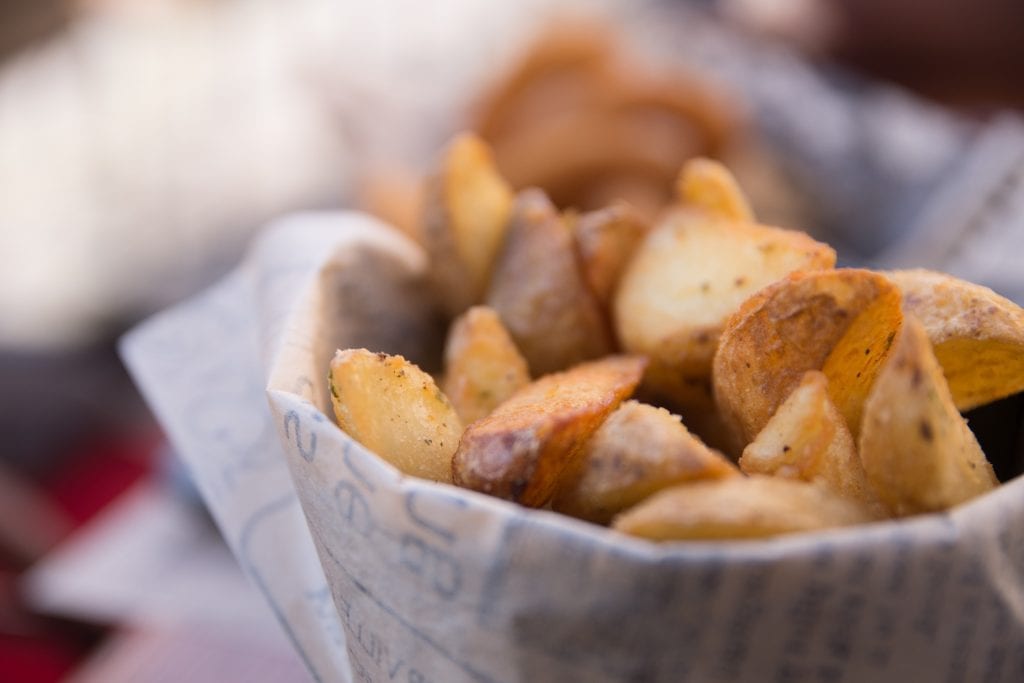 There was a great upheaval when KFC pulled out their fried potato wedges for the Secret Recipe Fries. It disheartened us to hear when they've discontinued their tasteful snack. Who wouldn't be? It was one of KFC's most beloved sides with their famous fried chicken next to the mac and cheese. Don't worry, we're here to help you recreate these wedges with our own potato wedges recipe. They taste just like KFC's! Serving these to your friends and family would be a sure treat.
Potato wedges are what most people call an upgrade from the usual french fries. They're well known for being perfectly crispy on the outside and soft and chewy on the inside. The secret to that remarkable texture is having double-fried potatoes. But potato lovers don't just stop there. Baked potato wedges also yield the same flavor and mouth-feel you're looking for, if not more. You can try out our very own recipe for wedges to see the tasty similarities!
But if you're aiming to get that exact KFC seasoned potato wedges you're missing, double-fried is the way to go! After all, that's how KFC promoted their famous wedges before they got discontinued.
KFC's "Not Fries" Wedges
For many years, KFC has always had their double-fried fries in the potato wedges. To them, they're not exactly "fries", but fried potatoes cut into wedges that make the best KFC sides. But what makes these wedges so different from any other fast-food wedges? The best of it lies in their secret blend that's just like their Original Recipe Fried Chicken. One of the spices in this secret blend, Tellicherry pepper, actually makes a big difference. It's how KFC has set their potato wedges apart from all the other fast foods.
But its flavor would not be complete without the right texture. KFC also par-fries the wedges, freezes them, then fries them again to golden perfection. This flash freeze method allows the crystallized ice to form that crispy layer on the potato wedges. That's how you always get perfectly fried potato wedges after every bite.
While the Secret Recipe Fries they have created to replace the wedges tastes just like the secret 11 herbs and spices, they're just not the same. We know everyone loved these skin-on fried potato wedges, so we'll show you how to make them at home.
How To Make Potato Wedges Like KFC
Our recipe follows a simpler method than KFC. Plus, we're bringing you extra flavor with our own little interpretations. Instead of using regular oil, we'll be using shortening for added flavor. But it's not just the shortening that does the trick for this special side. Our KFC potato wedges seasoning comes with paprika, MSG, pepper, salt, and garlic powder. Mixing these spices together will make for a great fry seasoning you can also use in chicken and other vegetables.
Now, the best way to make your wedges look like KFC's is to cut them into classic, slivered wedges. They may look like intimidating shapes, but we'll be showing you more on how to cut potato wedges in our recipe notes below.
Double-frying these wedges are an extra step to get the best crispy, golden-brown texture and look. KFC freezes their cut potatoes after the first fry. But this quick 1-minute rest between double frying also does the same trick, and it's faster!
With all those in mind, you're guaranteed to get the best recreation of KFC potato wedges that you can dip in your favorite sauces. It's going to be an absolute treat to have these whenever you're craving for those KFC seasoned wedges.
There are so many other fried potato treats you can try out aside from our potato wedges recipe. For more fast-food fries favorites, try out Popeye's Cajun Fries or Wendy's French Fries. And if you're looking to get a whole KFC meal made right at home, don't hesitate to check out the rest of our KFC treats.
How To Make Copycat KFC Potato Wedges
These KFC-inspired potato wedges are double-fried for a crispy on the outside and soft on the inside snack. They are perfectly seasoned, giving you tasty flavors of garlic, paprika, and more. Serve these double-fried potatoes with your favorite dipping sauces for a delightful side.
Ingredients
Shortening,

for frying

5

large russet potatoes

1

cup

milk

1

egg

1

cup

flour

2

tbsp

salt

1

tsp

pepper

½

tsp

MSG powder

¼

tsp

paprika

1

dash

garlic powder
Instructions
In a large pot, preheat 3 inches of shortening to 375 degrees F.

Cut the potatoes into 16 to 18 pieces of ½ to ¼ inch thick wedges.

In a big bowl, mix the egg and milk until well blended.

In another large bowl, mix the salt, pepper, MSG powder, paprika, and garlic powder.

Dip the wedges into the egg mixture, then into the flour mixture until well coated.

Fry in hot shortening for 3 minutes then remove.

Allow the wedges to sit for 1 minute.

Cook the wedges for another 5 minutes, or until fully cooked.

Drain and serve together with your desired dipping sauces, and enjoy!
Recipe Notes
How To Cut Potatoes Into Wedges:

Lay potatoes on its side, then cut lengthwise. Place both potato pieces flat side down on the board. Cut them in lengthwise again. Flip your potato with the skin side down, then cut through the center to create wedges.
Nutrition
Calcium:

76mg

Calories:

252kcal

Carbohydrates:

50g

Cholesterol:

31mg

Fat:

2g

Fiber:

3g

Iron:

3mg

Potassium:

826mg

Protein:

8g

Saturated Fat:

1g

Sodium:

2363mg

Sugar:

3g

Vitamin A:

105IU

Vitamin C:

10mg
Commonly Asked Questions
How do I reheat my potato wedges?
Place your potato wedges in a microwavable container. Then loosely cover the wedges before heating them in the microwave at 1-minute intervals. Make sure to flip at each interval so that the wedges are evenly heated on all sides.

What kind of potato should I use?
The best frying potatoes to use are russet potatoes like our recipe calls for. But other potatoes you may try are Yukon golds and Kennebec. For fingerling-types, try using Russian banana or rose fine apple.

What kind of peppers should I use for seasoning?
If you really want to get that exact KFC seasoned potato wedges, we recommend using Tellicherry peppers. This type of black pepper is sold in most groceries and supermarkets. But if you have none on hand or can't find any, any regular black pepper would work just as great!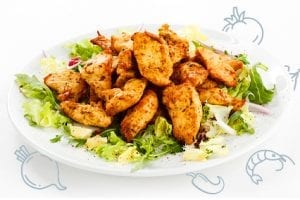 Conclusion
You never have to mourn the loss of KFC's potato wedges with our very own copycat recipe! This take on the favorite KFC sides will taste just like how the restaurant makes them. You can serve these up at your next party or fry them up as an afternoon snack. Try them with your favorite dipping sauces, and enjoy!