No weeknight dinner is complete without delicious sides. Your main dish might already be satisfying all by itself. But why not add some flavorsome side dish that will make your weeknight dinners more scrumptious? No matter what the centerpiece of your meal is, creamy mashed potatoes and gravy are sure to add some deliciousness to your feast. And this recipe is easy to make! Learn how to cook homemade mashed potatoes with our simple recipe and serve it with a savory gravy.
Pour some creamy gravy on top of the mashed potatoes, and it will surely taste so much better. Well, gravy tastes wonderful no matter what you're glazing it over, from a bowl of creamy mashed potatoes to a plate of juicy seared steak.
How to Cook Homemade Mashed Potatoes with Gravy
The smooth and creamy texture of the mashed potatoes topped with flavorful gravy sure makes Thanksgiving dinners more flavorful. This delightful side is a bit tricky. Sometimes, they can be too thin or too chunky. If made properly, equal parts are rich and fluffy. 
Now, how do you achieve the perfect mashed potatoes? Pick the best potatoes for mashing. We chose Russet potatoes for mash because like Yukon Gold, they are starchy, mealy, and absorb water easily. With Russet potatoes, you'll get the lightest and fluffiest mashed potatoes.

Tip:
Yukon Gold or Russet Potatoes are the gold standard for mashed potatoes.
Now that you've picked the best potatoes for mashing—what's the worst thing that can happen? If you end up with a mashed potato soup instead of creamy, delicious taters. But no worries, there are several ways on how to thicken mashed potatoes. If your mashed potatoes turn a bit runny, just stir in thickening agents such as flour, cornstarch, or powdered milk. Add the thickening agent gradually onto the runny potatoes until the potatoes have reached your desired consistency.
To give the classic homemade mashed potatoes recipe a cheesy boost, our mashed potato recipe uses milk and Monterey Jack cheese, with a dash of garlicky bread crumbs. A must-have for family feasts and Thanksgiving parties.
And what's a perfectly mashed potato without a buttery gravy dripping on top? Luckily, homemade gravy for mashed potatoes is easy to prepare, particularly our basic roux. Butter and flour are the main ingredients in a roux. And all you need to do is to combine these simple ingredients with constant stirring.

Tip: If your homemade gravy turns lumpy, you can fix it by carefully tossing it in the blender until there are no more bigger chunks.
Mashed potatoes are easy to make for an ordinary meal and to be a staple at parties. Pair this potato side dish with a simple entrée to have a feastful meal. A flavorful crockpot turkey breast and mashed potatoes on the side is an utterly delicious combination for your Thanksgiving party.
Homemade Mashed Potatoes and Gravy Recipe Video
How To Make Homemade Mashed Potatoes and Gravy
Creamy mashed potatoes and flavorful gravy are perfect for a staple meal. With our easy recipe, make your own version of this delightful dish.
Ingredients
6

cups

potatoes,

preferably Russets, cubed

¾

cup

milk

1

tbsp

unsalted butter

Water for boiling,

roughly 5 cups

Salt & ground white pepper to taste
Gravy:
1

tbsp

unsalted butter

2

tbsp

all-purpose flour

1

cup

milk

Salt & ground black pepper to taste
To serve:
2

tbsp

fresh chives or spring onions,

chopped
Instructions
Prepare the sauce first. Melt butter in a saucepan over medium heat.

Add flour, and cook for 1 minute, stirring constantly.

Gradually add the milk & continue whisking until evenly incorporated

Bring to a boil; stir constantly.

Reduce heat to a low, and cook 5 minutes, stirring occasionally.

Adjust seasoning to taste with salt & pepper. Set aside in a warm area

Place potatoes and water in a soup pot filled with water. Ensure that the water completely covers the potatoes

Cover the pot and place the pot over low heat.

Bring the pot to a boil. Continue boiling for roughly 20 minutes or until potatoes are soft

Drain well with a strainer and mash the potatoes using a masher or ricer

While the mashed potatoes are still warm, add your milk & butter. Mix until smooth

Season to taste with salt & pepper. Adjust accordingly & set aside

Garnish your mashed potatoes with chives or spring onions & serve together with the gravy
Recipe Notes
When preparing the potatoes, it's better to use a potato smasher with a strong handle. To help you smash the potatoes quickly and evenly, use the type with a flat metal grid-like masher. 
Nutrition
Calcium:

127mg

Calories:

299kcal

Carbohydrates:

51g

Cholesterol:

21mg

Fat:

8g

Fiber:

6g

Iron:

2mg

Potassium:

1174mg

Protein:

8g

Saturated Fat:

5g

Sodium:

53mg

Sugar:

6g

Vitamin A:

304IU

Vitamin C:

50mg
Nutrition Disclaimer
Commonly Asked Questions
How long to boil potatoes for mashed?
When boiling potatoes, make sure that the water in the post is cold or just right. It is advisable to heat the potatoes along with the water rather than cooking it in preheated water. If you add potatoes to boiling water, your mashed potatoes will turn lumpy.
Can you overcook potatoes for mashing?
If your potatoes are overcooked, they absorb a ton of water.They will be soupy when mashed, not the ideal consistency for a mashed potato. So, it's better to cook them just right. But there's a way to fix this so you can still make use of the overcooked potatoes. Place them in a pot over low heat. Gently cook until the excess water turns into steam. Then, wait until your mash dries out.
Should you cut the potatoes into small pieces before boiling?
If properly stored, cooked potatoes will last for 3 to 5 days. Put the mashed potatoes in shallow airtight containers or resealable plastic bags, then refrigerate within 2 hours of cooking.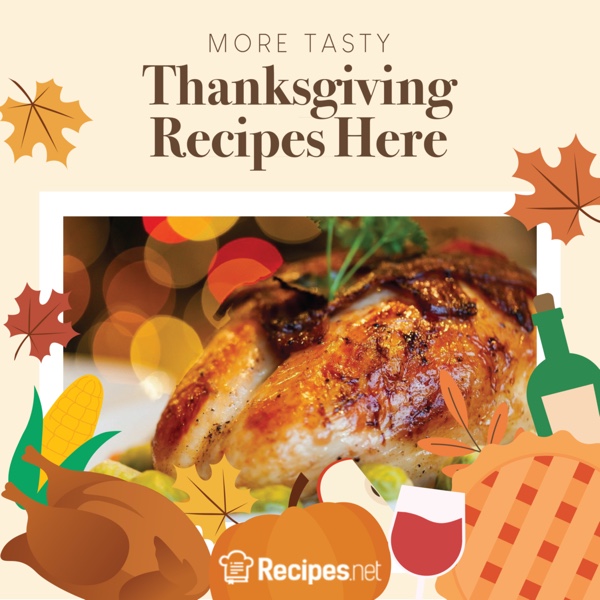 Conclusion
Creamy, buttery mashed potatoes make a deliciously perfect side dish. Then, pair it with a gravy to give it tangy flavors. Serve your favorite entrée with this delightful dish. And enjoy your scrumptious family dinners!
Related Mashed Potato Recipes