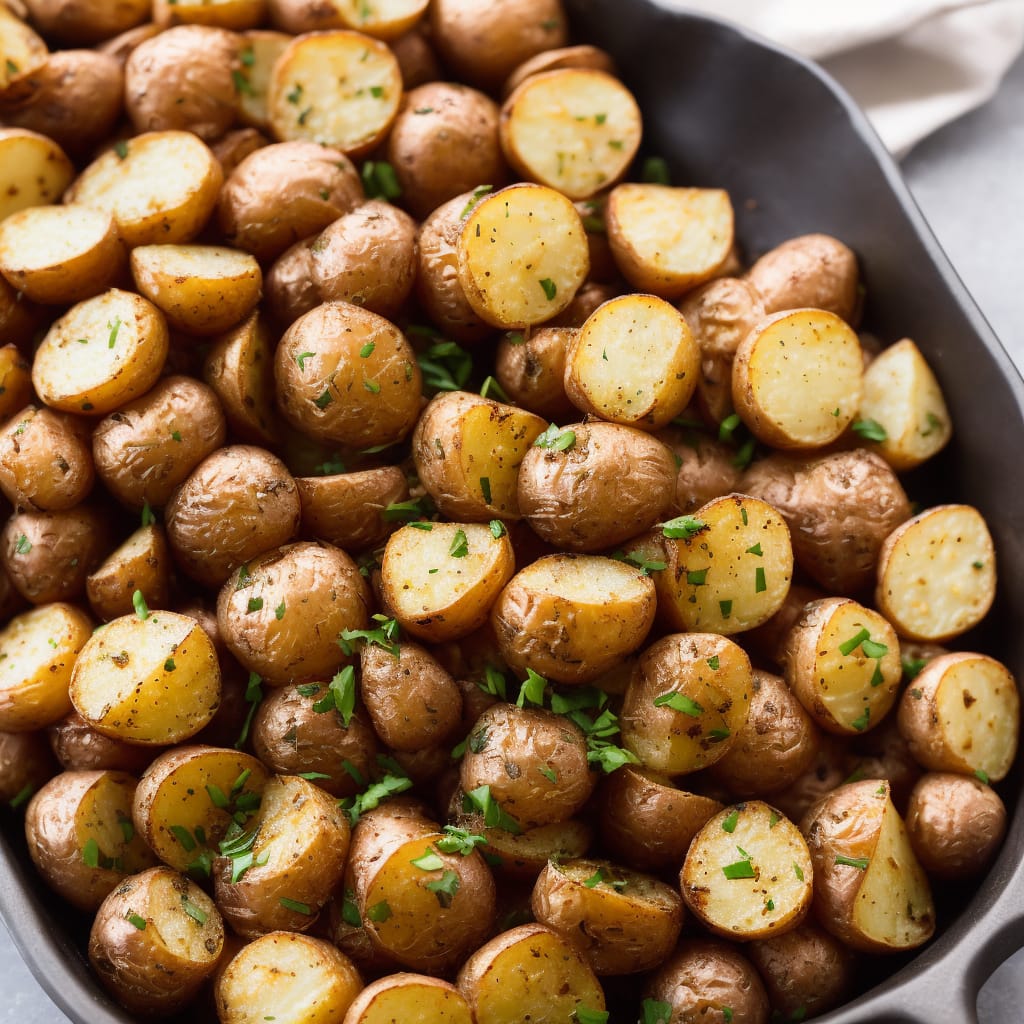 Dijon Roasted Potatoes Recipe
How To Make Dijon Roasted Potatoes
Ingredients
1.5 lbs (680g) baby potatoes, halved
2 tbsp Dijon mustard
2 tbsp olive oil
2 cloves garlic, minced
1 tsp dried thyme
1/2 tsp salt
1/4 tsp black pepper
Fresh parsley, chopped (optional)
Instructions
Preheat the oven to 425°F (220°C).

In a large bowl, combine the Dijon mustard, olive oil, garlic, dried thyme, salt, and black pepper. Whisk until well combined.

Add the halved baby potatoes to the bowl and toss until they are evenly coated with the mustard mixture.

Place the coated potatoes in a single layer on a baking sheet.

Roast in the preheated oven for about 40 minutes, or until the potatoes are golden brown and crispy on the outside, and tender on the inside. Flip the potatoes halfway through cooking for even browning.

Remove from the oven and garnish with fresh parsley, if desired. Serve hot.
Nutrition
Calories :

265kcal

Total Fat :

7g

Saturated Fat :

1g

Sodium :

464mg

Total Carbohydrates :

46g

Dietary Fiber :

5g

Sugar :

2g

Protein :

5g