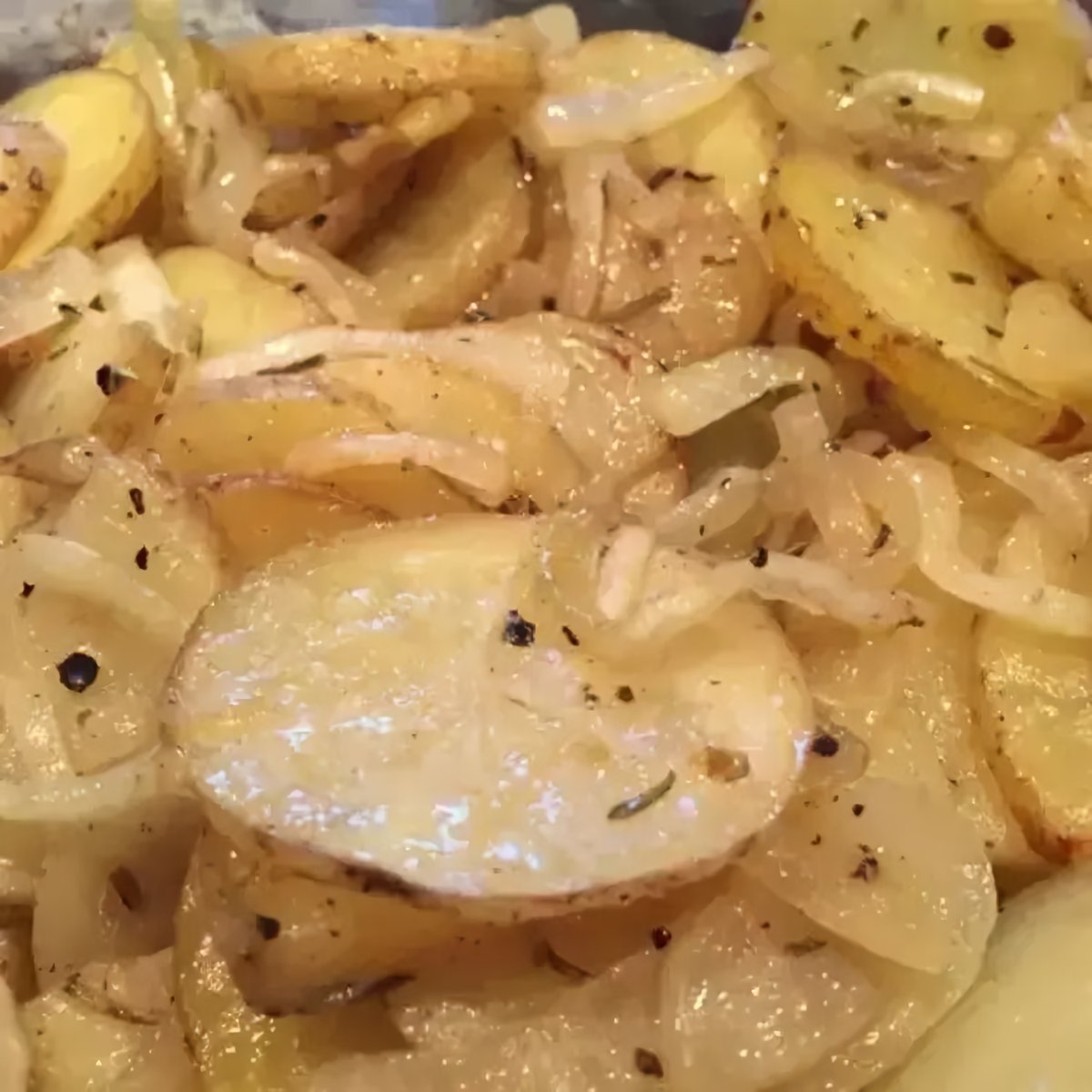 Candie's Easy Potato and Onion Dish Recipe
How To Make Candie's Easy Potato and Onion Dish
Ingredients
4 large potatoes, peeled and sliced
1 onion, thinly sliced
2 tablespoons of olive oil
1 teaspoon of salt
1/2 teaspoon of black pepper
1/2 teaspoon of garlic powder
1/2 teaspoon of paprika
Instructions
Preheat the oven to 375°F (190°C).

In a large mixing bowl, combine the sliced potatoes and onions.

Drizzle the olive oil over the potatoes and onions, and sprinkle with salt, black pepper, garlic powder, and paprika. Toss to coat evenly.

Transfer the potato and onion mixture to a greased baking dish.

Bake in the preheated oven for 30 minutes, or until the potatoes are golden brown and cooked through.

Serve hot and enjoy!
Nutrition
Calories :

220kcal

Total Fat :

7g

Saturated Fat :

1g

Cholesterol :

0mg

Sodium :

590mg

Total Carbohydrates :

37g

Dietary Fiber :

5g

Sugar :

3g

Protein :

5g