Weekdays usually demand productivity. Thus, we need to start our day energized, and one good way to wake our system is by drinking a good cup of freshly brewed morning coffee which you can easily pair with eggless banana pancakes for a very fulfilling breakfast.
Although having a pre-ground coffee seems to be a more convenient option, we have to admit that there is a difference in the quality when compared to freshly ground coffee. Instead of buying a coffee maker and a separate grinder, purchase a machine that can do both. That way, you get both functions at the price of one!
You also have to remember that once ground, coffee would quickly lose its flavor and aroma. Thus, you have to make the most of the time to brew it immediately, and a coffee maker with a grinder would do the job very easily. With that said, take a look at this list of the best coffee makers with grinders in the market and choose the one that fits your lifestyle perfectly.
Our Favorite Coffee Makers With Grinders at a Glance
Our Top 12 Picks for Best Coffee Makers With Grinders
What to Consider in Choosing a Coffee Maker With Grinder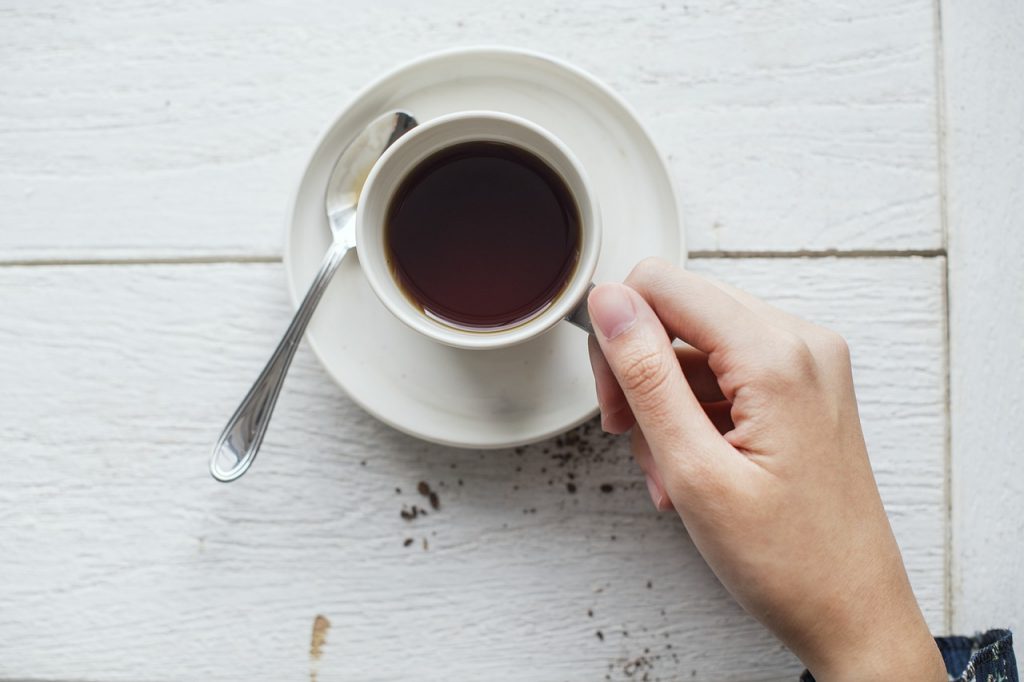 Burr Grinder vs. Blade Grinder
Coffee grinders will either have a burr grinder or a blade grinder. The difference between burr and blade is that burr grinders use two revolving abrasive surfaces. Burr grinders also come in two kinds: conical and flat. Meanwhile, blade grinders use a propeller-like blade. You can compare a blade grinder to a blender or a food processor.
Technically speaking, the burr is the better option because coffee grounds tend to come out more consistently when they're used. However, they tend to be more expensive than coffee makers that use blade grinders. At the end of the day, it really depends on your budget and preference.

Material
Most coffee machines are made out of plastic with some modification depending on the manufacturer to ensure the product's durability. The plates and the heating unit are made out of metals such as stainless steel and aluminum. Of course, the carafe is made of glass that can withstand heat efficiently. It is essential to always research and to check how durable these products are before purchasing to avoid wasting money and time returning a defective unit.
Temperature Control and Maintenance
Temperature is a key factor in extracting the flavor and quality of coffee. Hence, it would be helpful to look for products that offer this. And maintaining the temperature of freshly-brewed coffee is also important. That is why hotplate and quality carafes should also be taken into consideration when choosing the right coffee maker for you.
Customizable Brewing and Grinding Options
To enjoy the maximum experience of coffee making, one should factor in how the machine can be programmed and customized to yield the perfect cup of coffee for each individual. The products above offer this feature in which you can customize coffee strength and grind settings.



Capacity
To some people, coffee is an important part of their daily routine. These are those who drink more than one cup a day. Thus, owning a coffee maker that can hold as much coffee as possible is a blessing. Moreover, getting a coffee maker with a large enough capacity is more convenient because you don't have to repeatedly grind and brew your drink all throughout the day. You can just do it one time, in a big batch, in case you have company.

Extra features
Extra features like design, milk frothers, alarms or alerts, and LCD control system are also a plus when choosing a coffee maker.Aside from making the coffee makers more convenient, you also get a bang for your buck with these bonus features.
Design
For instance, although the design is usually just a minor concern, it wouldn't hurt to choose a coffee maker that suits the aesthetics of your kitchen. You might want to have a coffee machine that would complement your kitchen decors such as your fruit bowls or organizers. Most of the products above boast a very sleek and modern design. The colors range from black, white, and silver so it would not be a challenge to fit them in your kitchen.