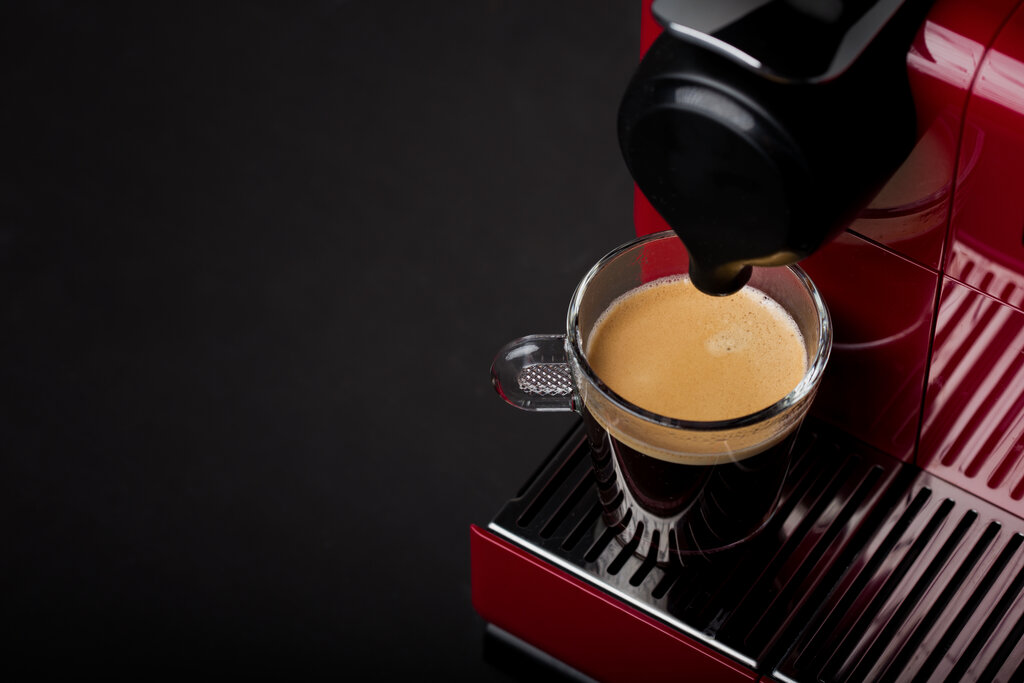 The Best Nespresso Machine of 2022: Our 12 Top Picks and A Buying Guide
We've all been there — patiently waiting in line to grab a cup of a rich and creamy cappuccino mix before heading to work. Sure, we're all for those trendy coffee shops around. But at its core, it's easy to create a café-like experience at home! Provided you have the best Nespresso machine at your disposal.
First of all, what is a Nespresso machine? It's a single-serve machine commonly used to make coffee, espresso, cappuccino, and other coffee drinks. Nespresso machines are popular among coffee lovers because of their ease of use. By simply popping the pod in and pressing a button, you'll be enjoying a cup of freshly brewed coffee in no time!
However, deciding which of the amazing Nespresso machines to buy can be pretty difficult. That being so, we have collated the best ones available in the market today. Plus, a few buying tips should you decide to explore the craft of coffee making. 
Nothing beats the taste and aroma of fresh ground coffee. So, it's high time to invest in a coffee maker with a grinder.
Our 12 Favorite Nespresso Machine at a Glance
12 Best Nespresso Machines for Coffeeholics
Nespresso machines come in a variety of models. Some are designed with impressive features such as brew size controls, milk frothers, and more. Moreover, these espresso and coffee makers are available in different price ranges. But for sure, there's one on this list that will make for a great coffee and espresso machine for you.
We conducted the selection process by considering the overall quality, ease of use, and feature sets of each device. Then, we have also pointed out the pros and cons of these products. So, read through our in-depth reviews and discover which is the best Nespresso machine for all the coffee enthusiasts!
How to Choose the Best Nespresso Machine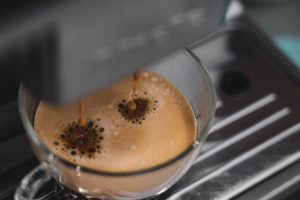 Before fully embracing the Nespresso machine bandwagon, you have to make sure you get your money's worth. So, is it worth buying a Nespresso machine? The answer is yes! With this kitchen appliance at your disposal, you will get to enjoy a mug of brewed coffee and espresso any time you want.
Nonetheless, before making a final purchase decision, there are many factors that you have to consider first. So, to help you determine which Nespresso machine is the best for your needs, scroll through our few buying tips below.
Original Line or VertuoLine
Each Nespresso machine falls into either of these two categories: Original Line and VertuoLine. The most distinct characteristic that separates these two is the drink styles and sizes they can make. If you like espresso-based drinks such as lattes and cappuccinos, Nespresso Original Line machines are your best picks. Meanwhile, machines from the Nespresso Vertuo line, apart from brewing espresso, are great picks if you want an option for large coffee drinks.
Nespresso OriginalLine and Nespresso VertuoLine also differ in the matter of capsules. The Nespresso original has classic cup-shaped capsules, whereas the Vertuo capsules resemble a dome. However, Nespresso's original capsules only come in one size and are not compatible with a Vertuo machine. As such, if you go for Nespresso Vertuo machines, note that you can only use Vertuo pods. Their extraction method is also a good comparison gauge. Nespresso Original machines feature a pressure-based system. On the other hand, the VertuoLine coffee makers operate using centrifusion technology.
Types of Nespresso Machines
There are several types of Nespresso machines. Among the most popular types include Creatista, Essenza, Lattissima, and Vertuo. Knowing what each Nespresso machine can offer can help you make a final purchase decision too. 
Creatista series perhaps is the cream of the crop as it has an array of incredible qualities such as rapid heat-up times, touchscreen displays, and other special features. Although, this type of Nespresso machine is on the luxurious side, carrying quite a hefty price tag. Lattissima Nespresso machines are characterized by their attached milk reservoir and frothing wand. Meanwhile, Nespresso also offers every coffee lover an affordable option which is the Essenza series. Another type that managed to capture the hearts of coffee lovers is the Vertuo series from VertuoLine.
Size and Capacity
Nespresso machines come in varying sizes. So, before you make a choice, consider what best suits your needs or where you'll be using such a machine. If you're looking for a device for your tiny home coffee bar, choose a small and space-saving Nespresso machine. On the other hand, if you like a device that can make many coffees without constant refills, large-sized machines are your best picks. 
Heat-up Time
Nespresso machines boast of fast heating time, giving them an edge over real espresso machines and other coffee makers. Generally, these machines have an average heat-up time of 3 to 30 seconds. All things considered, it still boils down to your needs and preferences. 
Frequently Asked Questions
What is the difference between Nespresso and Keurig?
When talking about coffee machines, Nespresso and Keurig always come to mind first. These two coffee titans have been providing their consumers a vast array of high-quality coffee makers. 
While both produce premium coffee drinks, these brands focus on two different types of coffee. Nespresso machines, generally, are used to make good espresso. However, they later launched models that can also produce regular coffee: the Nespresso Vertuo or Nespresso Vertuo Plus. On the contrary, Keurig is best known for making regular drip coffee. One of their popular models, the K-cup cafe, is exclusively used to make black coffee.
On par with Nespresso machines, Keurig coffee makers have innovative features as well. Learn more about the Keurig K-Duo coffee maker in this Keurig K Duo Review: The Dual Coffee Maker.
What is the difference between Vertuo and VertuoPlus?
Both the Vertuo and VertuoPlus are prized models under the Nespresso VertuoLine. They both have several cup sizes options such as Espresso (40ml), Double Espresso (80ml), Gran Lungo (150ml), Mug (213ml), and Alto (414ml). However, VertuoPlus machines are much bulkier compared to Vertuo. Furthermore, the most notable difference between Vertuo and VertuoPlus is that the latter features a moveable water reservoir and an automatic opening and closing mechanism.
Are Nespresso capsules recyclable?
Nespresso capsules are absolutely environment-friendly. Sustainability-wise, Nespresso has successfully managed to help minimize waste. In fact, Nespresso's capsules are made of aluminum materials, making them completely recyclable.