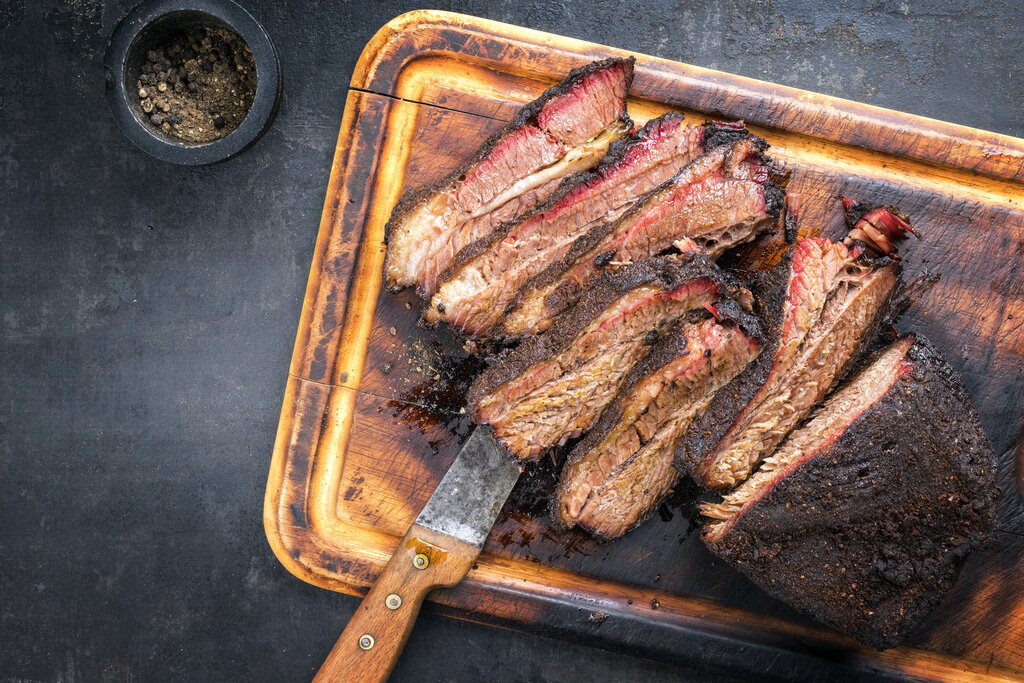 Smoked Steak Recipe
Smoked steak is definitely the best steak to eat. I personally recommend smoking steaks since it has the most delicious and unique taste. With the pellet smoker, you can enjoy a freshly grilled steak that's cooked over an open flame. Smoking a steak will give you a much richer and balanced flavor.
Traditional grills like a charcoal grill or gas grill usually have fluctuating temperatures that can be quite difficult to adjust. But with the wood pellet grill, it's more efficient and easier to change and control the temperature since it evenly circulates the heat around the meat. It's really my preferred cooking method since it gives my steak that delicious smoke flavor with beautiful grill marks on each side.
I've been cooking my steak this way for a long time, and it's so much better than just baking or frying it on a cast iron skillet. With my simple smoked steak recipe, you can also enjoy your very own tasty and tender steak at home using other kinds of meat. You can easily make a smoked ribeye steak, smoked flank steak, or a smoked tomahawk steak at home with just minimal ingredients.
Those are just some of the best smoked meats and beef recipes that I've tried before. For this recipe, however, I used porterhouse steak which is another meatier part of the cow. It's a good cut of meat to use when serving a big crowd. I made this porterhouse smoked steak for a family gathering, and everyone really savored each bite of this delicious meat.
I didn't use a lot of seasoning for this recipe since I know smoking it on the grill will be flavorful already. I only used salt and pepper to season each side of the meat before placing them over my preheated grill. While it was cooking, I prepared a couple of side dishes like and a green leafy salad to balance out the main course. Once the steak was done, I added a bit of butter and parsley for extra flavor, and then served it. It was delicious and tender, and everyone at the party thoroughly enjoyed the taste of my smoked beef steak.
How To Make How To Make Smoked Steak
Take your meat to the next level with this easy smoked steak recipe. The steaks are grilled on a pellet smoker for a rich flavorful taste.
Ingredients
2

top sirloin,

ribeye, porterhouse steaks, or any favorite cut

salt and pepper

2

tbsps

salted butter,

or unsalted butter

2

tsps

parsley
Instructions
Allow your steaks to come to room temperature if not already there. You can salt the steaks before they reach room temperature, as this will make them extra tender.

Preheat pellet smoker to 165 degrees F. This usually takes around 15 minutes, depending on the smoker.

Sprinkle the steaks with salt and pepper on both sides.

Place steaks in the smoker and cook for about 45 minutes (or until the internal temperature reaches 110 degrees F.)

Turn the smoker up to 500 degrees F and let it smoke for another 15 minutes or until the internal temperature reaches 135 degrees F (for medium-rare steak).

Top with a pat of butter and some parsley. Enjoy!
Nutrition
Calories: 

832.54kcal

Protein: 

68.00g

Cholesterol: 

295.73mg