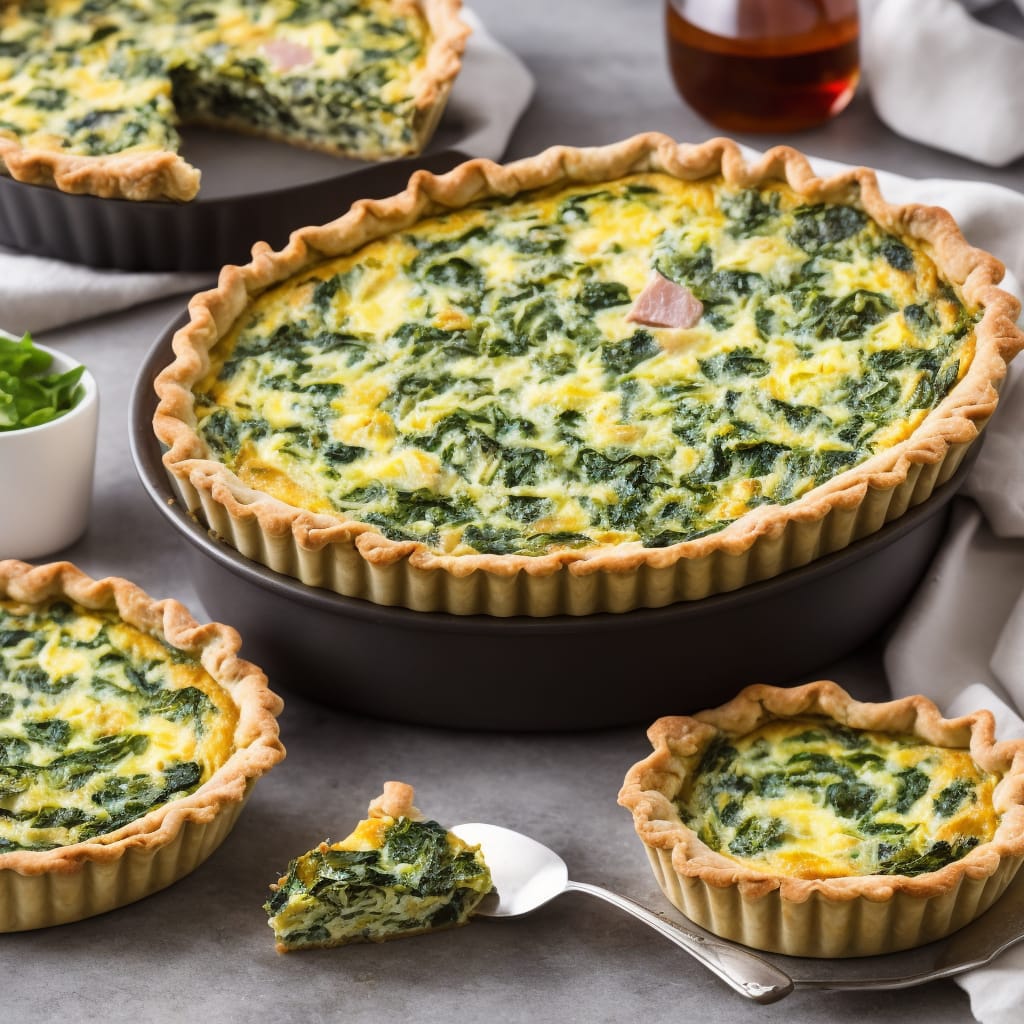 Spinach and Ham Quiche Recipe
How To Make Spinach and Ham Quiche
Redefine tasty tarts with our delicious quiche recipes! These savory pastries are the perfect meal to jumpstart your day. We have all kinds of quiche recipes featuring different versions of this tasty dish. We have quiche recipes that use meat and vegetable ingredients, sometimes even both! These scrumptious quiche recipes are your ticket to a healthy and filling breakfast meal.
Ingredients
1 pre-made pie crust
1 cup fresh spinach, chopped
1 cup cooked ham, diced
1 cup shredded cheese (cheddar or Swiss)
4 eggs
1 cup milk
1/2 teaspoon salt
1/4 teaspoon black pepper
Instructions
Preheat your oven to 375°F (190°C).

Place the pre-made pie crust into a 9-inch pie dish and set aside.

In a large mixing bowl, whisk together the eggs, milk, salt, and black pepper.

Add the chopped spinach, diced ham, and shredded cheese to the egg mixture and stir well to combine.

Pour the mixture into the prepared pie crust.

Bake in the preheated oven for 35 minutes or until the quiche is set and the crust is golden brown.

Remove from the oven and let cool for a few minutes before slicing and serving.
Nutrition
Calories :

320kcal

Total Fat :

20g

Saturated Fat :

8g

Cholesterol :

220mg

Sodium :

640mg

Total Carbohydrates :

15g

Dietary Fiber :

1g

Sugar :

2g

Protein :

20g