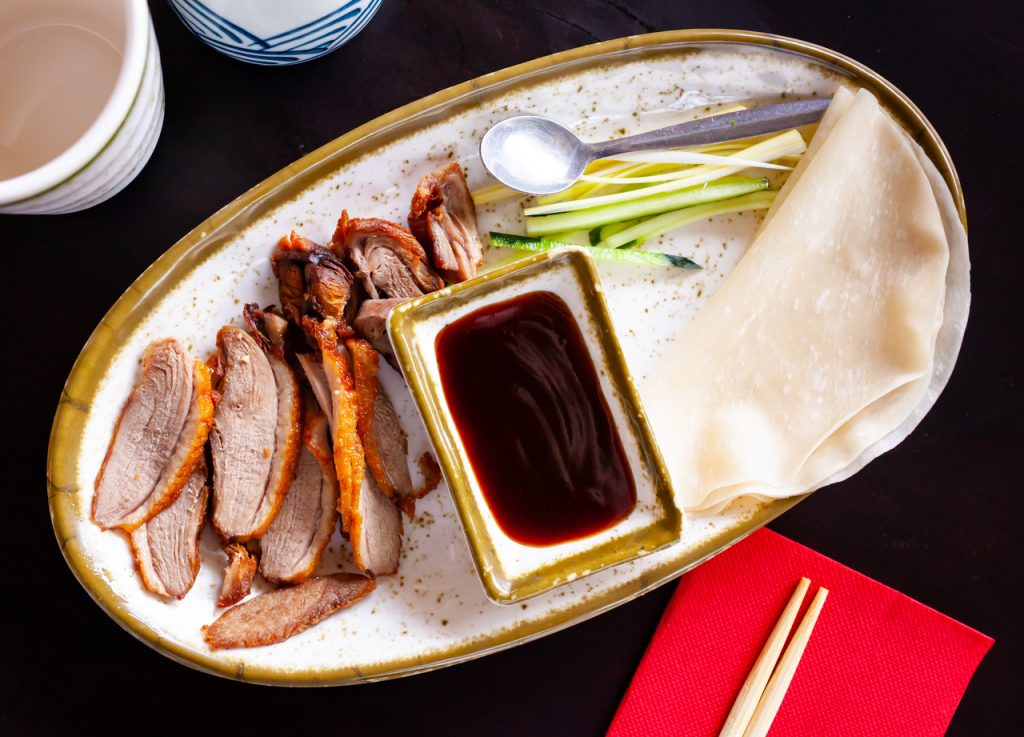 14 Hoisin Sauce Substitutes to Try
Knowing a hoisin sauce substitute can be a delight if you've stumbled upon a recipe that calls for it but you're in a pinch. This is a dilemma that you might experience when cooking Asian dishes, particularly Chinese and Vietnamese recipes. Now, if you also want to know substitutes for hoisin sauce or you just want to widen your horizon on its culinary use, we're here for you. We got you a cheat sheet that contains different seasonings and condiments that you can mix and match to create a backup for this decadent sauce.
What Is Hoisin Sauce?
Hoisin sauce, also known as Chinese barbecue sauce or Peking sauce, got its name from the Chinese word hǎixiān, which means "seafood". But despite this name, the hoisin sauce available in our current market does not have any seafood ingredients. So, what is hoisin sauce made of? 
This Cantonese-style sauce has many variations. Still, its main ingredients revolve around sweet, salty, and spicy flavors. Traditionally, hoisin sauce is made from fermented bean paste. However, the store-bought ones that we have today mainly use soybeans. Other ingredients include sugar, flour, water, garlic, and spices. Blending these components together makes for a rich, thick, and intensely flavorful sauce that you can use for different culinary purposes.
Best Substitutes for Hoisin Sauce
You might be familiar with hoisin as a partner to Peking duck or other bamboo steamer dishes you order at an Asian restaurant. But its uses are way beyond these. Its complex flavors make it a go-to condiment for almost any cooking needs, whether it's for marinating, glazing, dipping, or seasoning. With that, let's explore different hoisin sauce alternatives and how you can use them below. 
Soy Sauce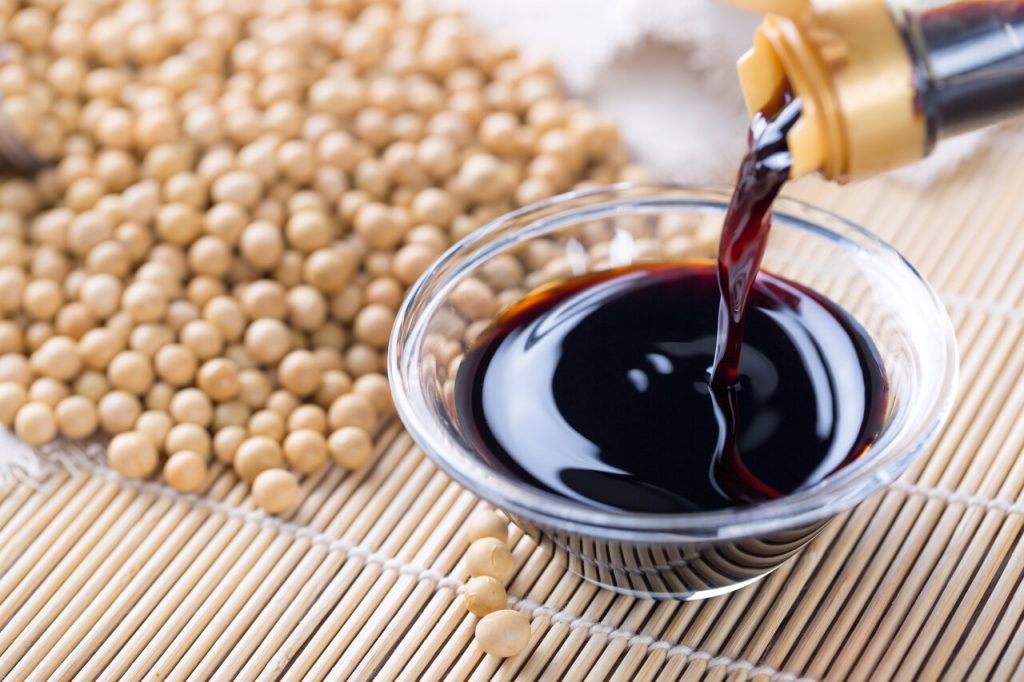 Capture the salty and fermented flavors of hoisin sauce using soy sauce. It made it to the top of our list because it is one of the most common condiments available in our pantries. Also, it's considerably associated with hoisin sauce as both use fermented soybeans as one of their main ingredients.
Soy sauce is a vegan-friendly condiment that also offers different variations in terms of taste and consistency. Some soy sauce options include dark, sweet, and light soy sauce. 
You can use it to season your soup and stew or as the main condiment for your dipping sauce. Just follow a 1:1 swap to use this as a hoisin sauce substitute. You can also try mixing it with 1 teaspoon of sugar or honey to add some sweetness.
Teriyaki Sauce
Now, if you are looking for an alternative that's on the sweeter side and has the same consistency as hoisin sauce, then try teriyaki sauce. It is a little bit sweeter than the original. But, you can play around by adding soy sauce and vinegar to achieve an overall balanced umami taste.
If you want some twist to your ordinary teriyaki sauce, you can avail of its other variety called honey teriyaki sauce. This one has a perfect blend of sweet and savory flavors with an underlying taste of ginger and sake. 
Want to use this as a hoisin sauce substitute? Just follow a 1:1 ratio. This alternative is best for making sauces, dips, or glaze. Perfect for whipping up General Tso's slow cooker chicken! 
Fish Sauce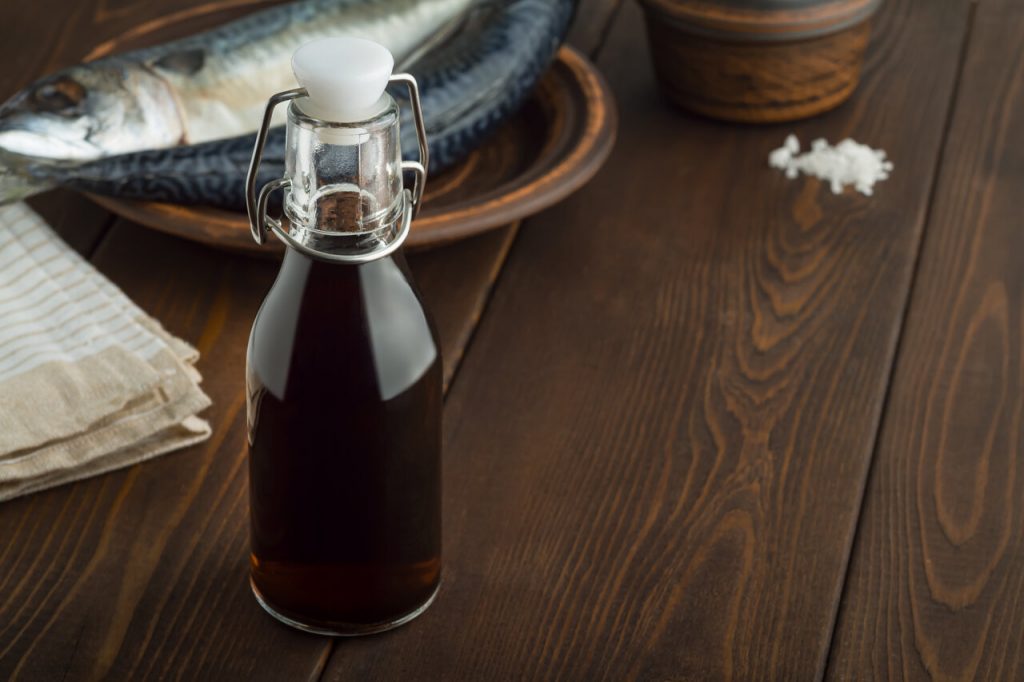 Fish sauce is another hoisin sauce substitute that's on the salty, briny side. Its difference from soy sauce is that it has an intense seafood flavor.
Now, is fish sauce gluten-free and vegan-friendly? Well, since it's mainly from fermented fish, this condiment is definitely not for vegans. However, it's good to note that some manufacturers are now producing vegan fish sauce. Meanwhile, most fish sauces are gluten-free. But it's still best to check the label, especially if you have medical issues in line with this concern.
We recommend only using ¼ of the amount the recipe calls for, as its flavor is bolder than hoisin. Since it also lacks sweetness, feel free to add sugar or honey if needed. You can use this for stir-fried dishes or soups, especially seafood-based ones. 
Black Bean Sauce
Black bean sauce is the alternative you should use if you aim to achieve the traditional flavor of hoisin sauce. It is pungent, sweet, and salty with a little bitter aftertaste. If you want to boost its flavor, add some Sriracha or other hot sauce options, depending on how spicy you like it.
Most black bean sauces are gluten-free and vegan-friendly. If you are planning to use this as a replacement, you can use this as a direct swap.

Oyster Sauce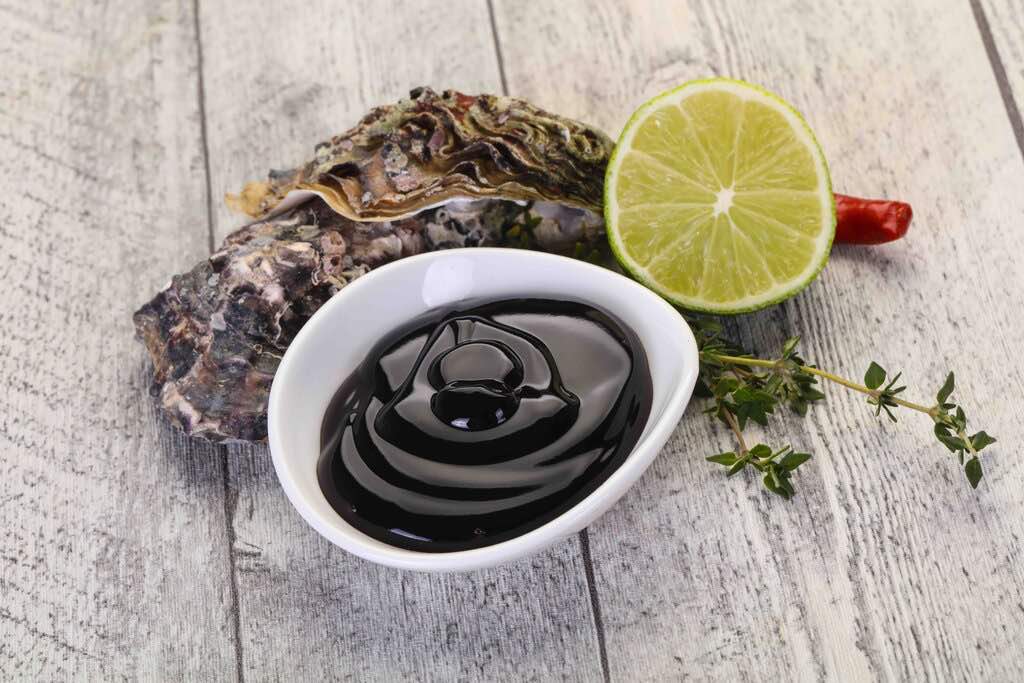 Want a hoisin sauce look-a-like that you can use in cooking some stir-fried veggies or seafood dishes? Oyster sauce is what you are looking for! Appearance-wise, some find it hard to distinguish the difference between hoisin vs oyster sauce as both are thick and syrupy in texture and packed with umami-goodness. However, oyster sauce is mainly from oyster extract, giving it a seafood taste compared to hoisin. 
Now, oyster sauce is not vegan-friendly, but there are other oyster sauce alternatives that you can use. This condiment is suitable for a 1:1 swap when used as a backup.

Barbecue Sauce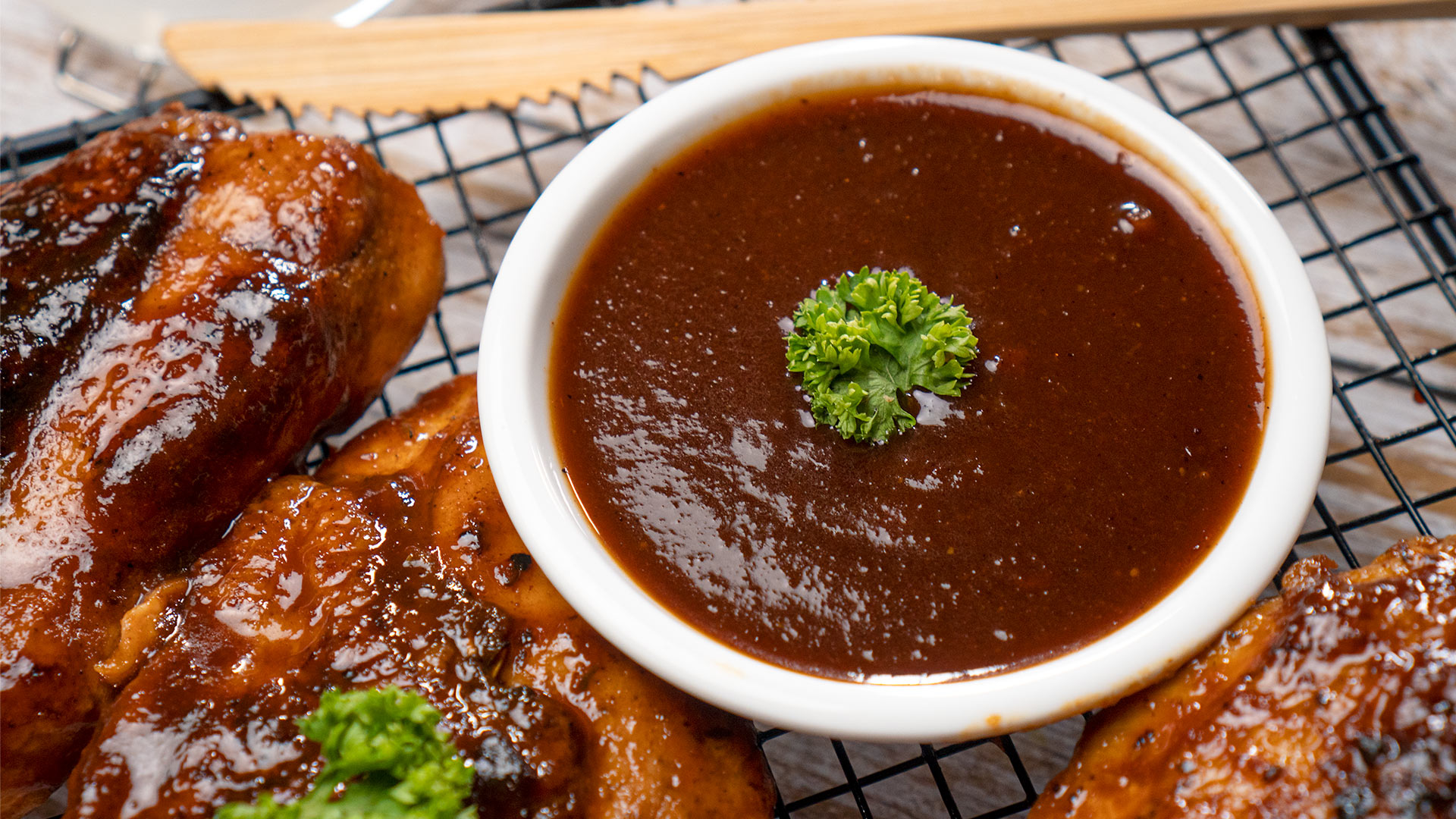 Barbecue sauce is another great alternative that you can use. Chinese barbecue sauce is another name for hoisin sauce as it is one of the main condiments used in Asian barbecue recipes. So, if you are in a pinch, grab that bottle of barbecue sauce, and don't hesitate to use it in glazing your skewered meats or oven baby back ribs.
If you want to heat things up, you can also make a hot barbecue sauce by adding your preferred hot sauce. For an Asian twist, you may add a dash of Chinese five-spice powder. Use this alternative according to your liking.
Peanut Butter With Honey (or Molasses)
Peanut butter with honey is another pairing most likely available in your pantry right now. It has the sweetness of honey that balances the nuttiness of peanut butter. Plus, the thick consistency of this combo matches hoisin sauce well. 
To use as an alternative, we recommend combining ¼ cup of peanut butter with 1 tablespoon of honey or molasses. The difference between honey vs molasses is that the latter is a plant-based alternative. Dilute this with ½ cup of soy sauce (this will also help you achieve a color closer to the original sauce) or water. Add this to your dish according to taste. This alternative can be a great dipping sauce for your spiralized summer rolls.
Spicy Peanut Butter and Soy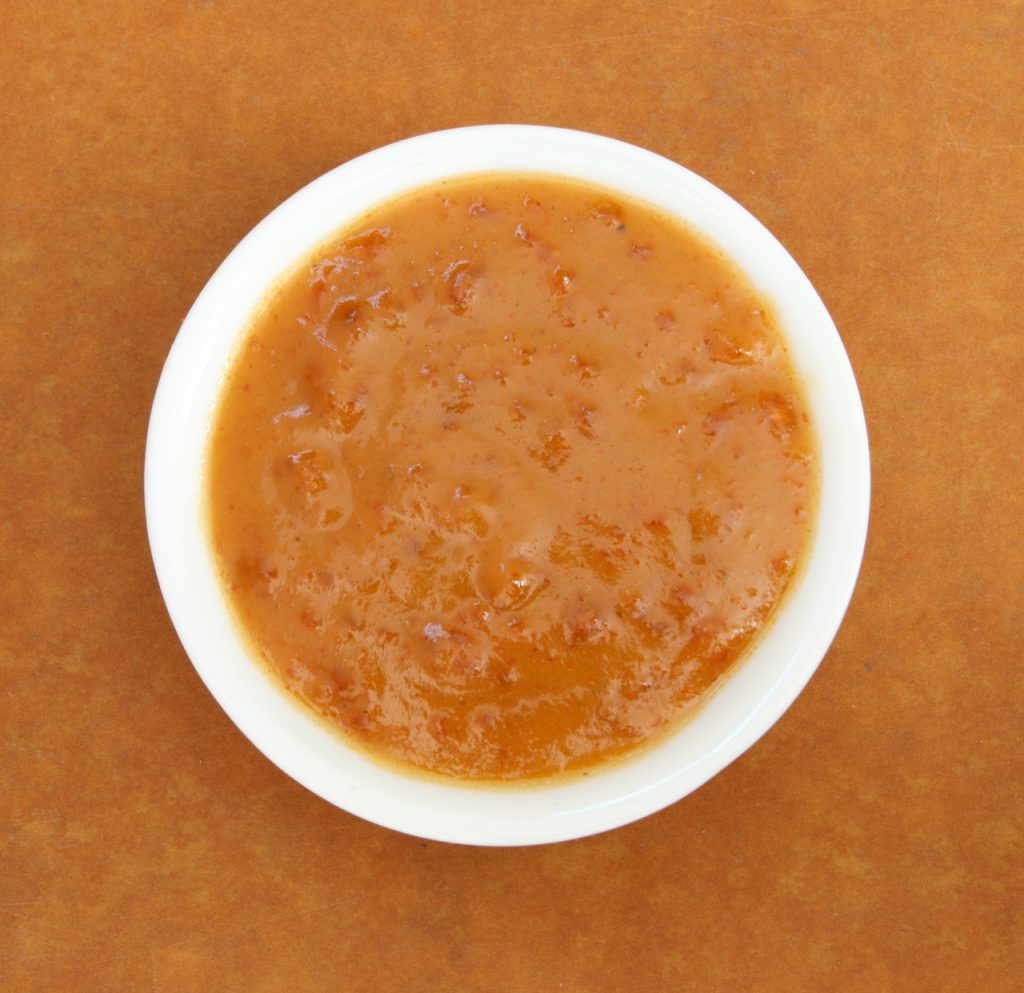 Let's elevate your peanut butter further by creating a spicy peanut butter sauce. Just combine these ingredients to create a spicy peanut butter sauce with soy sauce: 
½ cup unsweetened peanut butter

2 tbsp molasses (substitutes: sugar, honey)

chili garlic sauce

(or Sriracha, add according to taste)

1 tbsp grated ginger

1 tbsp rice vinegar 

2 tbsp soy sauce
This concoction is best to use as a dipping sauce, salad dressing, or for chicken recipes like this spicy hoisin chicken bowl. Use this as an alternative according to the amount stated in the recipe.
Kecap Manis (Sweet Soy Sauce)
Hailing from Indonesia, we have kecap manis (ket-chap manis). It is thick and has a sweet and umami taste from a combination of palm sugar, garlic, star anise, and galangal (a type of ginger). Now, remember that this condiment is a tad sweeter than hoisin sauce. And if that is what you are looking for, use this condiment by following a 1:1 swap. This alternative is a perfect dipping sauce, seasoning, or for glazing. You can even use it in making tofu bao buns with pickled vegetables.
Raisins and Miso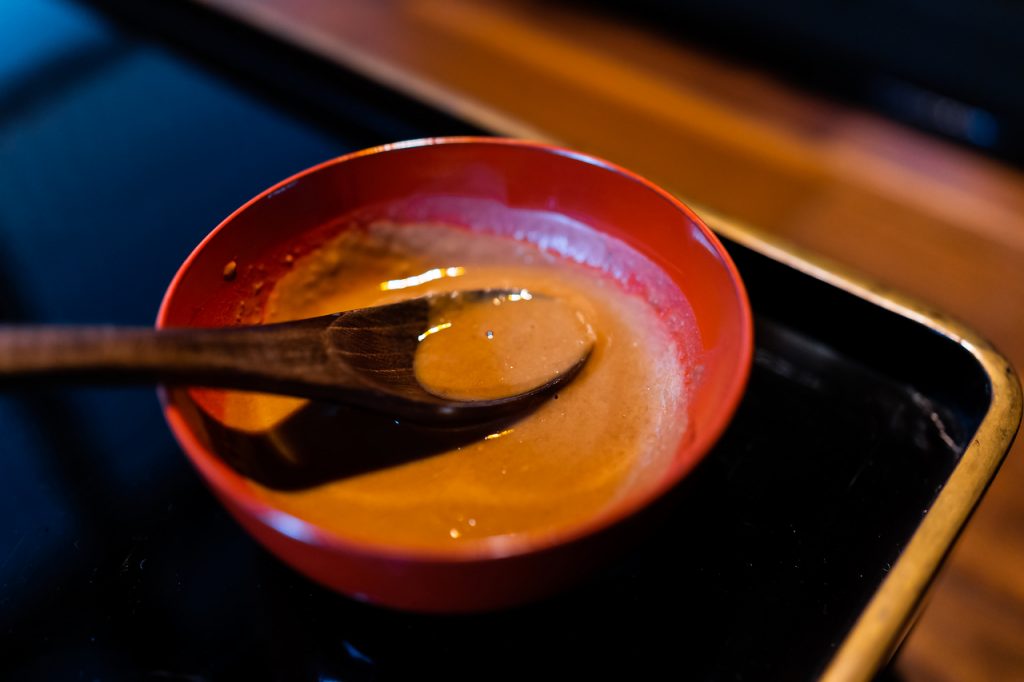 Miso is the poster child when it comes to umami goodness, and combining it with raisins makes it one flavorful alternative for hoisin sauce. By combining these two, you can create your raisin-miso sauce with the funky, sweet, and salty richness balanced by the tartness of the raisins. You can also add other ingredients to fully achieve the hoisin sauce flavor. Here's what we recommend:
1 cups raisins (soaked until mushy)
1 ¼ cup water
2 cloves garlic
1 tbsp sesame oil
red pepper (add according to taste)
1 tsp miso paste
Blend all of these ingredients until you achieve a smooth and thick consistency. Add this hoisin sauce substitute according to your taste.
Black Bean Paste and Sugar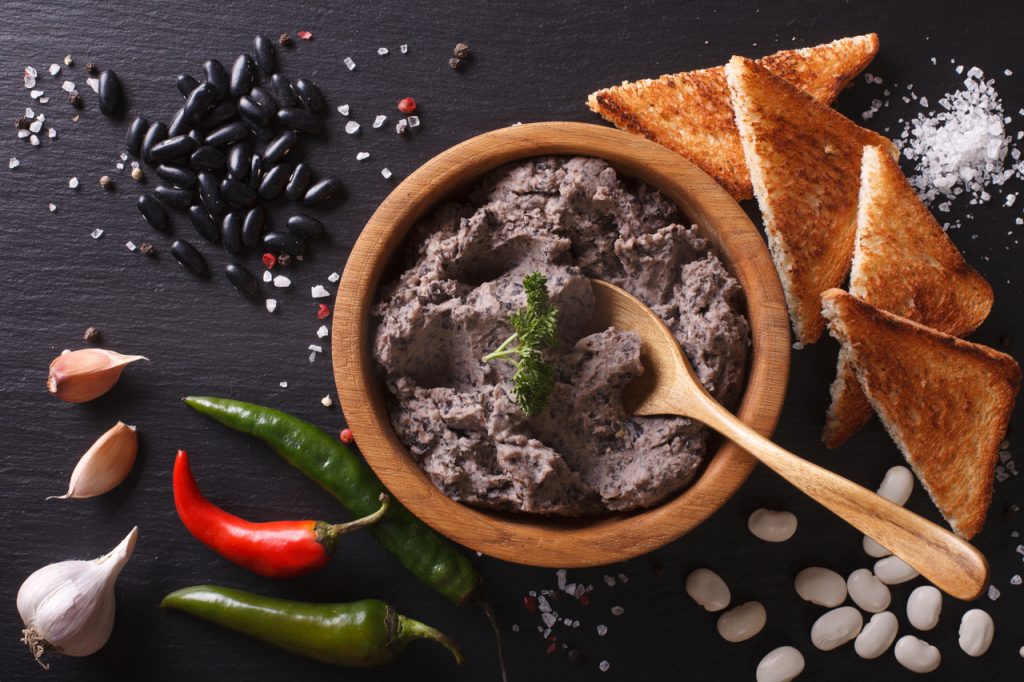 If you want to add sweet contrast to the earthy, pungent taste of black bean paste, sugar will definitely be your friend. We recommend combining ⅓ cup of sugar with 3 tablespoons of black bean paste. You can dilute this with 2 tablespoons of water or soy sauce (or if you want to add some pucker to your sauce, you can use 1 tablespoon of rice wine vinegar). 
Use this when cooking any dish that needs hoisin sauce, like stir-fried veggies or sauteed seafood like hoisin shrimp. Just follow a direct swap when using this as an alternative.
Garlic, Dry Sherry, Prunes, and Soy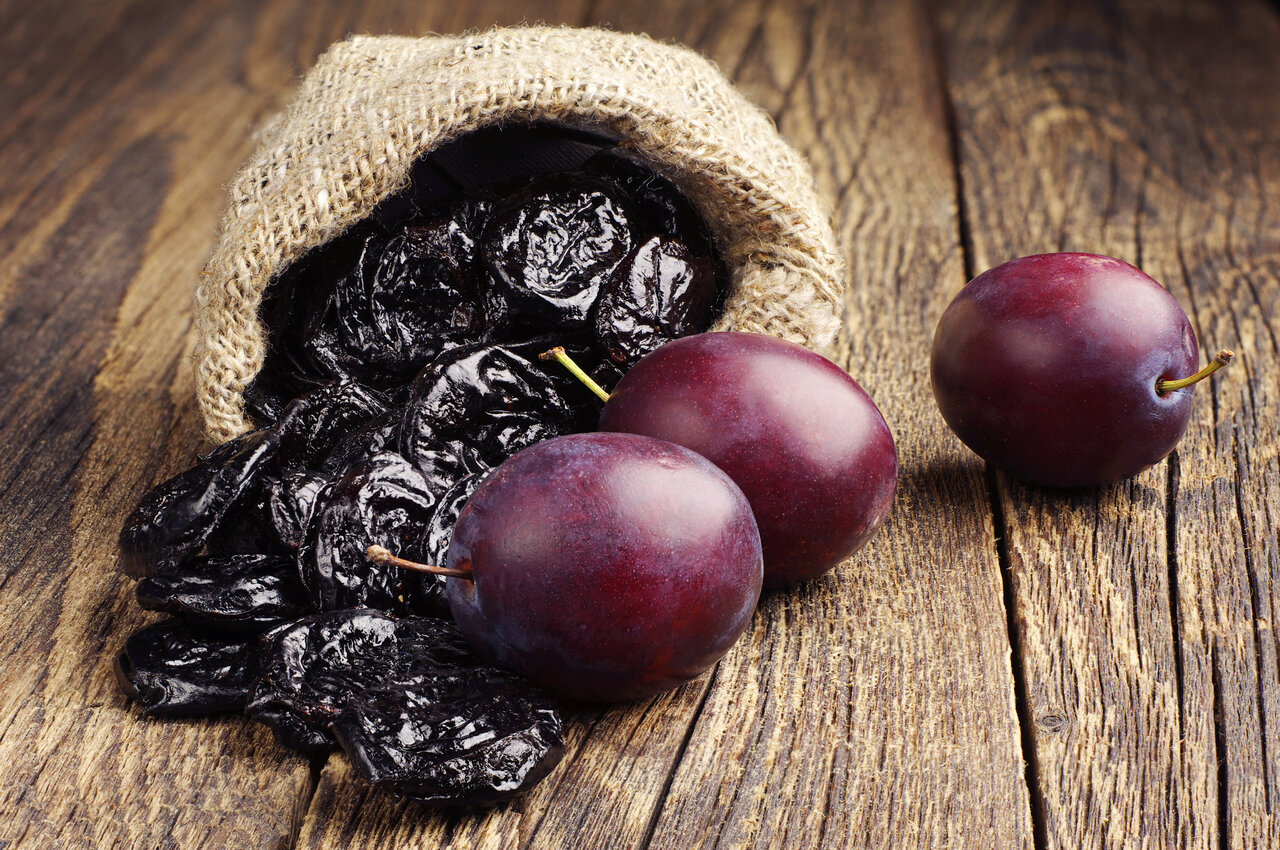 Prunes are one of the best ingredients to use to achieve a sauce with the complexity of hoisin. Now, they may look like raisins, but they are a little bigger. Also, don't mistake prunes with dates, as dates are more on the caramel-sweet side, and we're looking for a little sweet and tart combo to add to our sauce. With that, it's time to bring out your blender and mix all these ingredients:
¾ cup pitted prunes (boiled until mushy)

2 cloves garlic

2 tbsp soy sauce

1 ½ tbsp dry sherry for cooking
This backup sauce is so good, it's almost as if you are using an actual hoisin sauce. Just follow the amount specified above. You can also loosen it with a bit of water if it's too thick for your liking. 
Teriyaki Sauce and Plum Sauce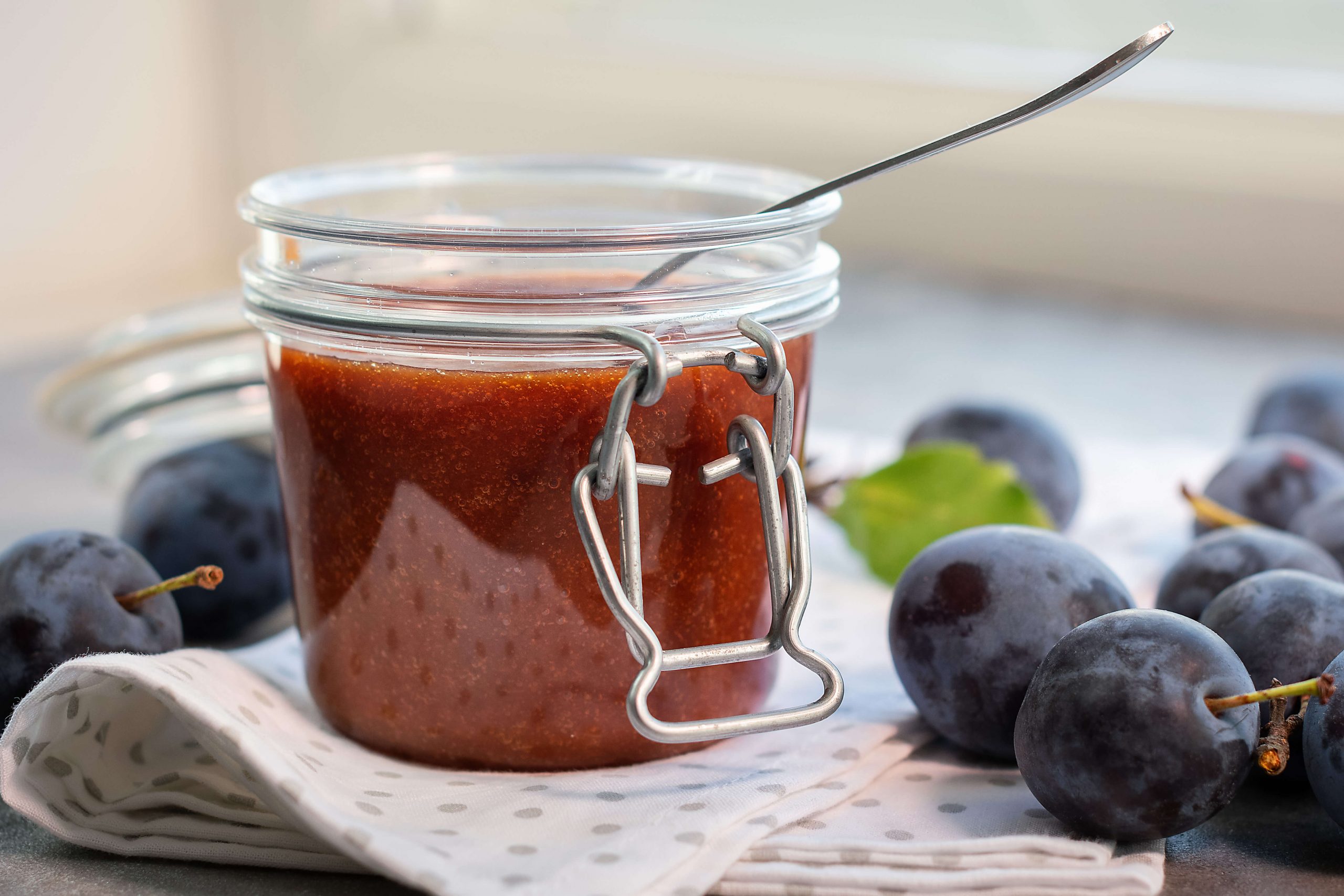 If you can't find an actual plum or its dried version, prunes, you can use plum jam instead and make a plum sauce that you can combine with teriyaki sauce. For every 2 tablespoons of your concocted plum sauce, add 4 tablespoons of teriyaki sauce. You can use it as an equal swap with hoisin sauce. Place the excess in airtight containers and keep it inside the fridge. Bring it out the next time you make hoisin chicken wings. We bet it'll be so good.
Garlic, Miso, Mustard, and Raisins
Savory, tart, and earthy, with a hint of sweetness, this garlic-mustard with miso and raisins combination greatly embodies the overall taste of a hoisin sauce. Now, aside from being a great hoisin sauce substitute, it's also easy to make! Just combine the following ingredients and blend them using a blender or food processor:
1 cup raisins (soaked until mushy)

1 ¼ cup water 

1 tsp miso paste

1 tsp mustard

1 tbsp sesame oil

2 cloves garlic

½ tsp crushed red pepper
You can add this to your dish according to your liking. You can use this in any hoisin dish, or enjoy it as a companion to this beef tripe pho. 
---
Frequently Asked Questions
Can you use Worcestershire sauce as a hoisin sauce substitute? 
You can use Worcestershire sauce as an alternative when you are in dire need of hoisin sauce. However, it's not the best alternative to hoisin sauce as Worcestershire has a thinner consistency and fruitier taste.
Is hoisin sauce vegan?
Yes! This condiment is mainly vegan, but we still advise checking its label before buying as other manufacturers use animal products as a thickening agent.
Where can you find hoisin sauce?
Hoisin sauce is primarily available at Asian groceries. But most local supermarkets have an Asian food section where these, together with other Asian condiments, are available. And if you don't want to stress yourself, you can always buy through online retailers to avoid all the hassle.