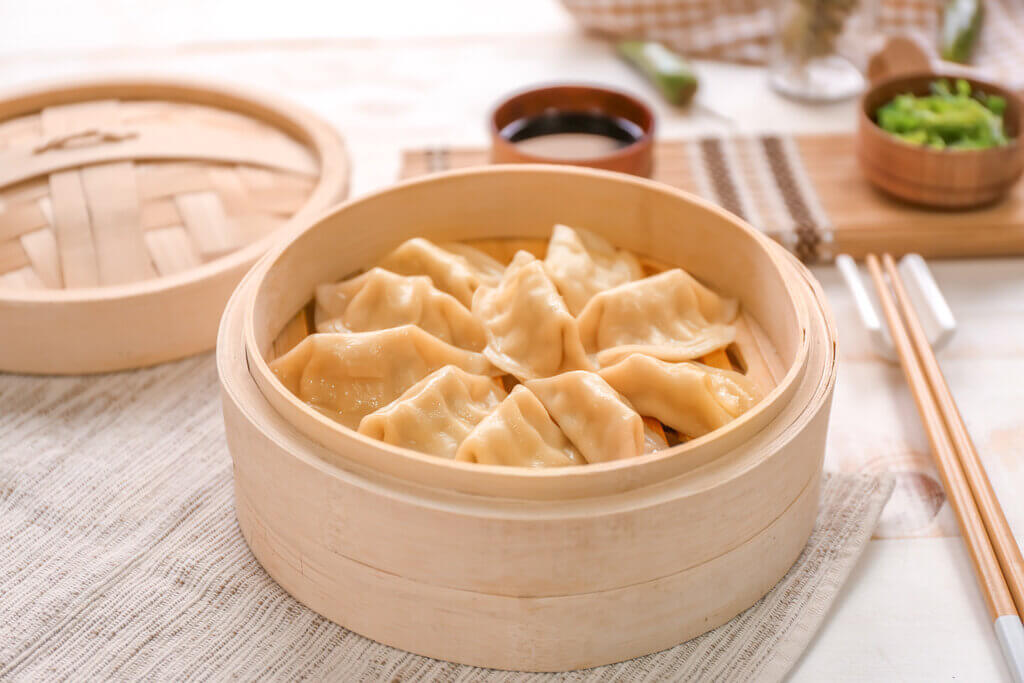 11 Best Bamboo Steamer Picks for 2022
Cooking food with steam is a fast and healthy way to prepare food. It requires little to no oils or fat, less cooking time, and allows for the natural flavor of ingredients to shine. A bamboo steamer is a classic piece of cookware for this technique with a design and functionality that has proven to be effective throughout the years. Essentially, this equipment encloses hot vapors inside the cookware. This steam then surrounds the food, brings it up to temperature, and cooks it gently in a short amount of time.
Learning how to use a bamboo steamer is simple enough on its own, but choosing the right one to use is important to ensure ease in your kitchen. Continue reading to discover the best bamboo steamers to add to your array of essential cookware. We compiled a wide range of steamers that vary in size and construction to fit all your kitchen needs!
Best Bamboo Steamers at First Glance
11 Best Bamboo Steamers For Homecooks
Determining which steamer to buy can be confusing since most of them look quite similar to each other. But there are little nuances that you should keep an eye out for when choosing one for your kitchen.
Taking note of durability, safety, and reliability, we've narrowed the worthy options for you in this article.  Here are our top picks for the best bamboo steamers on the market:
---
What to Consider When Buying a Bamboo Steamer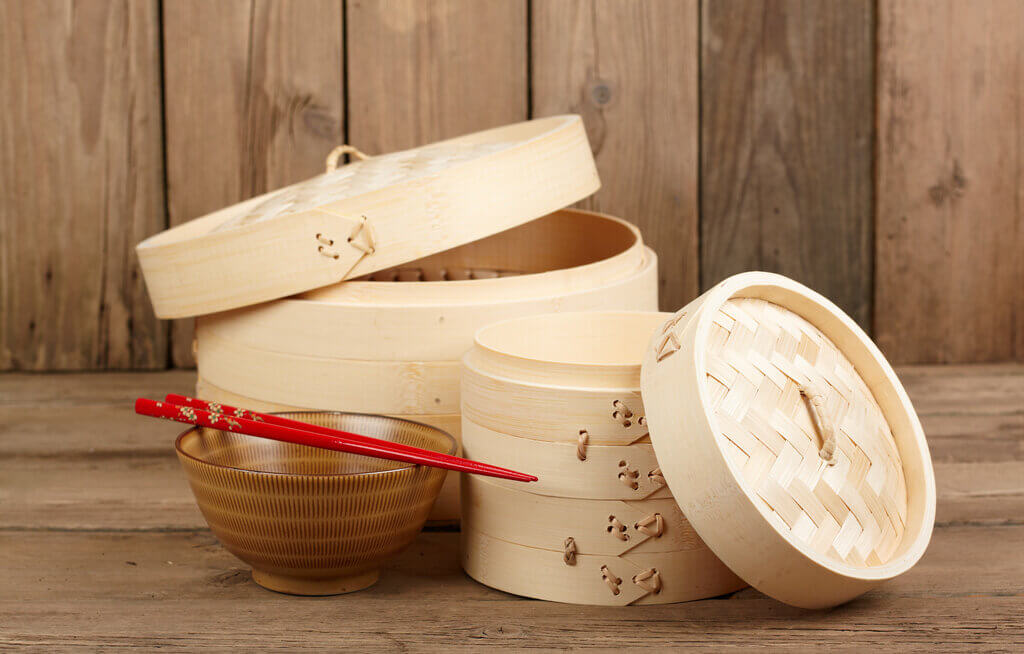 By all means, you'd always be on the lookout for quality bamboo steamers that are properly made with sturdy materials. With lots of options to choose from, picking the right one comes down to how it best suits your needs.
At first glance, bamboo steamers may all look alike. But the differences in construction affect the condition of the equipment. Here are some factors to take note of before purchasing the best bamboo steamer:
Material
Choosing a bamboo steamer that is free from BPA or other harmful industrial chemicals is important for food safety. Given how you put food directly in the steamer, it's best to put this at the top of your quality checklist. Alongside safety is choosing the most durable kind. Bamboo itself isn't as sturdy compared to other materials when it comes to cookware. So make sure you're getting one made with high-quality bamboo material.
Size and Capacity
Generally, using bamboo steamers requires other kitchen tools. Checking whether they match well will save you the hassle. 10 inches is typically the size preferred by many, as it is the perfect diameter to fit pots, pans, and woks in most homes. But you can also opt for smaller or bigger ones, too! Depending on the crowd you're cooking for or the amount of food you want to make, finding the right size to match your kitchen is ideal. 
Additionally, bamboo steamers also come in tiers of two or three. It will be more convenient to get two tiers for fewer servings or smaller families. Take note that the more tiers there are, the more food you can cook simultaneously. You can even cook different bamboo steamer recipes in one batch! If you're purchasing bamboo steamers to make doughy dishes such as dumplings and tofu bao buns, it's best to select ones that provide ample space for them to expand.
Design and Construction
Picking steamers that are constructed well plays a huge factor in the quality of your cookware. When we talk about design, we simply don't refer to just aesthetics alone but also its construction. Bamboo steamers with wider slats guarantee good steam flow that better cooks the food inside. You may want to opt for ones that are joined with bamboo wicks or stainless strips. Steamers made with glue may melt and make it fall apart easily, while ones that use copper are prone to corrosion. 
Steamers with a nice fitting lid are also important to take note of when purchasing one. They should fit tightly to cover any gaps that might let steam escape. Handwoven lids with a tighter weave are also recommended because this traps the steam better.  Moreover, having a secure lid is a key factor in having the maximum amount of steam inside the cookware. Steam entrapment is important to ensure consistent cook times and evenly cooked food. 
---
Frequently Asked Questions
What is a bamboo steamer good for?
Using a steamer is great for plenty of cooking uses that include meat, poultry, fish, and vegetables. Also, the most common use for them is for steaming dumplings or soft Chinese pork buns.

Is a bamboo steamer worth it?
Though there are other steamers available, most still use the traditional bamboo steamer for many reasons. First is its ability to absorb moisture which helps avoid soggy food that is caused by condensation. Most electric models may also overcook your food as it retains a lot of heat. Another reason why a bamboo steamer is worth it is that it's lightweight, environmentally friendly, and cheaper than all the other steamer options. And with proper care and treatment, this cookware can last for many years as well.

How long do you soak bamboo steamers before using them?
Before you soak your bamboo steamer, make sure to check the information sheet of the product before doing so. Alternatively, some bamboo steamers can't withstand soaking, but good-quality ones can handle it well. Soak your steamer for 20 minutes before you use them to avoid scorching. 
Do bamboo steamers get moldy?
If the cookware isn't properly taken care of, bamboo steamers can indeed develop mold or mildew. To avoid this, make sure to dry it out completely for at least two days before storing it in your kitchen cabinets.