Add a little sweetness to your morning munchies with a freshly made long john donut. Soft and covered with sugary glaze and stuffed with delicious cream fillings, who wouldn't be pleased with these sweet treats? And aside from being a delish morning item, it is also perfect for lazy afternoon munchies. Pair it with a cup of hot coffee, and you'll have a filling snack to liven up your day.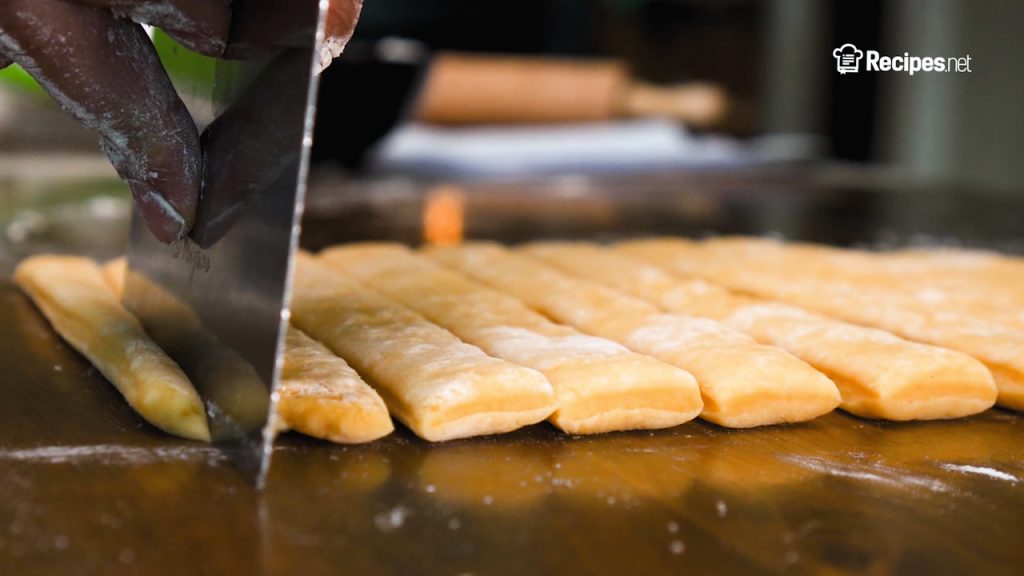 Donut, the Classic Sweet Treat
The history of the donuts is still unclear. The place, exact time, or even the person who invented donuts remain unknown. But records show that this classic sweet treat dates back as early as the mid-19th century. Donuts are originally called olykoeks which means 'oily cakes.' These early donuts are simply sweet dough balls fried in pork fat. With the invention of the first doughnut machine in the 1950s, donuts gained more popularity. It became a common breakfast meal in bakeries and is usually served with a cup of hot coffee.
Gradually, variations of donuts became well-loved across the globe. Baked, fried, filled, and even glazed with toppings—you're sure to have a sugary party bursting in your mouth! And now you no longer have to wait in long queues for your favorite donuts. Recreate your much-craved dessert with our easy recipes. Make yourself some cronut, it is deliciously amazing! A luscious combination of croissant and a donut. Pair it with our Almond-Macaroon Coffee, and they'll be a match made in heaven.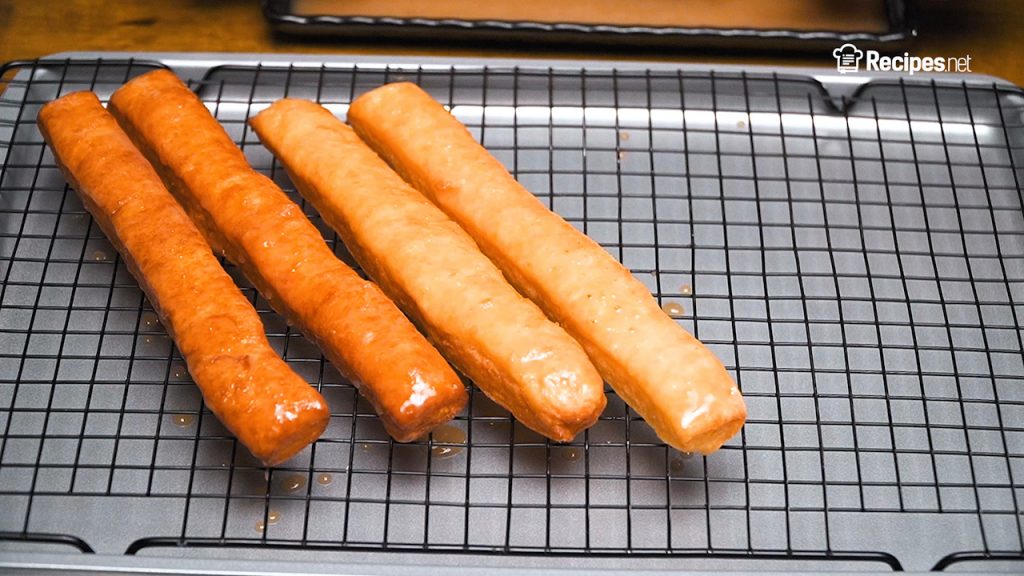 What is a Long John Donut?
Dunkin' Donuts has dominated the donut world since the advent of the doughnut machine and has been serving delicious donuts since the 1950s. And there have been a lot of variations of these sweet desserts. But nothing compares to the simplicity of long john donuts. It's plain and simple, yet utterly delicious. 
One of the crowd favorites among the types of donuts, Long John donut is coated with sweet glaze or icing and sprinkled with sugar. For this recipe, we use vanilla extract, brown and confectioners sugar that'll make this donut burst with sugary flavors. So if you're craving for sweets, you're in for a treat! If you want to add in a filling for these tasty treats, custard is a delicious and very common long john donut filling.
Long Johns are also called bar donuts, such as maple bars and chocolate bars. Maple donuts are topped with a maple glaze and filled with custard or cream. Stuffed with chocolate and filled with white cream, chocolate long john donut is equally tasty.
Now, you can make your own version of this tasty donut bar. Whether it's for your morning meal or your mid-afternoon munchies, this copycat Dunkin' Donuts Long Johns recipe is your way to go.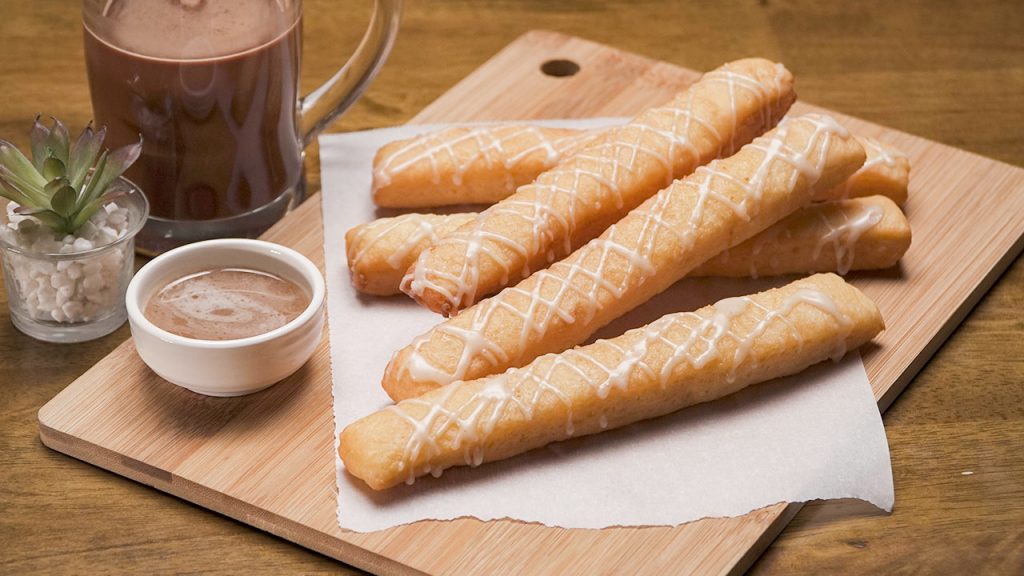 Copycat Dunkin Donuts Long Johns Recipe
How To Make Copycat Dunkin Donuts Long Johns
Fill your sugar cravings with a long john donut! This donut bar is simple, easy to make, and will keep you energized all day.
Rising Time::
1

hr
30

mins
Ingredients
¼

oz

active dry yeast

1

cup

milk,

warm

¼

cup

unsalted butter

¼

cup

confectioners sugar

2

tbsp

confectioners sugar

½

tsp

salt

3

pieces

egg yolks

3

cup

all-purpose flour,

plus more as needed

vegetable ,

for deep fat frying

½

tbsp

olive oil
For Glaze:
1

cup

confectioners sugar

1

tbsp

brown sugar

2

tbsp

water

½

tsp

vanilla extract

⅛

tsp

salt
Instructions
In a large bowl, dissolve yeast and 2 tablespoons of sugar in warm milk. Set aside until yeast activates, or bubbles up.

Sift together salt and flour. Set aside.

Cream together eggs, ¼ cup sugar, and butter until pale and fully incorporated.

Add the yeast and egg mixture into the flour. Mix until it forms a smooth dough.

Dust work surface with flour and knead the dough for roughly 10 minutes before shaping into a ball.

Grease a large mixing bowl with olive oil and place your dough in it, turning once to grease its top.

Cover and let rise for about 1 hour in a warm place until doubled in size.

Punch dough down after the dough has risen.

Turn dough onto a lightly floured surface. Using your rolling pin, roll into a 12-in. x 8-in. rectangle. Cut into 3-in. x 1-in. rectangles.

Place cuts on greased baking sheets.

Cover and let rise for 30 minutes in a warm place until it doubled in size.

In an electric skillet or deep-fat fryer, heat oil to 400 degrees F. Fry doughnuts, by batches, until golden brown on both sides. Drain on paper towels to remove excess oil.

In a medium-sized bowl, combine all glaze ingredients. Mix them together and coat the top of the donuts with glaze and set aside at room temperature until the glaze is fully absorbed for roughly 15 minutes.

Using a pastry bag, drizzle your glaze in a zigzag pattern and allow to firm up, another 30 minutes roughly. Serve.
Recipe Notes
If not eating immediately, store your freshly baked donuts in storage bags or airtight containers to keep them fresh.
Nutrition
Sugar:

4g

:

Calcium:

12mg

Calories:

50kcal

Carbohydrates:

7g

Cholesterol:

10mg

Fat:

2g

Fiber:

1g

Iron:

1mg

Potassium:

31mg

Protein:

1g

Saturated Fat:

1g

Sodium:

58mg

Vitamin A:

376IU

Vitamin C:

1mg
Nutrition Disclaimer
Commonly Asked Questions
How long are donuts good for?
The shelf life of donuts depends on how you store them. Freshly baked glazed donuts can last for 1 to 2 days in an airtight container at room temperature. Make sure to store the donuts in a dry area and keep them out of direct sunlight. If you keep your plain donuts in the refrigerator, it will last for 5 to 7 days. But for cream-filled donuts, it's best to keep them in the fridge. If properly stored, your cream-filled donuts can last for about 3 to 5 days. You can also wrap the donuts with aluminum foil or freezer bags and place them in the freezer. If kept in the freezer, your donuts will last for about 2 to 3 months.
How to tell if donuts are bad or spoiled?
Donuts do not last that long and it may go bad. You can determine the quality of the donuts based on their smell and look. If you notice molds on your donuts or if they start smelling off, throw away your donuts immediately.
What is the difference between a cruller and a long john?
While both are sure to indulge your sweet cravings, crullers and long johns are quite different from one another. Cruller donuts are made with pâte à choux, a kind of pastry dough, twisted in fluted rings, then fried and dipped in a sweet glaze. Long johns, on the other hand, are made of yeast dough and fried. It's commonly topped with chocolate maple icing and also stuffed with white cream.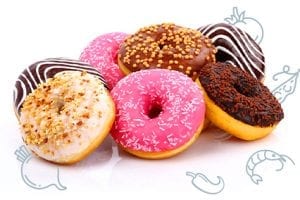 Conclusion
Serve freshly made long john donuts, with a cup of hot coffee on the side to kickstart your day! It's fluffy, coated with a sweet glaze, and sprinkled with sugar. With its signature taste and texture, Long Johns are incredibly delicious! And you don't have to wait in a long queue at Dunkin' Donuts to pick up your favorite treats. Make yourself some classic sweet treats with our easy recipe to indulge your sugar cravings.
Topics: