Have an ideal savory meal with this ensemble of ground beef, brown gravy, and rice! This simple yet very appetizing dish is very quick and easy to make. You can also try replacing white rice with cauliflower rice for a healthier meal. Read on and discover how to make the classic ground beef and gravy over rice plus a couple of tips to give it extra bombs of flavors.
Tips for Making Ground Beef and Brown Gravy Over Rice
The combination of ground beef and brown gravy is just exquisite, and serving it over rice is just one of the yummiest ways to enjoy this hearty dish. Here are some tips to further elevate your dish.
Use a non-stick pan for cooking your ground beef

. Beef tends to stick on regular pans, and those leftover bits will eventually burn if not removed.

Brown your ground beef.

Take your time in cooking the beef for it to gain the desired crispiness. Stirring it f for around 6 to 10 minutes should suffice.

Add beef broth to your brown gravy mix,

infusing it with extra beefy flavors. Using some of the excess beef juices from browning your meat

 

works the same way. Combine it with your gravy to add a kick of flavor.

You can add extra bites

by tossing in vegetables like shiitake mushrooms, roasted cauliflowers, or chives. Their flavors sure blend well with the beef gravy.

Try making beef patties out of ground beef.

Go all out and make some

homemade beef burger patties

and pour your brown gravy all over it. It only requires a few more steps to enjoy chunky bites of meat!

Make your gravy creamier

by using ½ cup of milk and ½ cup of water to dissolve your gravy mix instead of just using water.

Tip:
Adding a side of mashed potatoes will give your beef gravy an extra role and will make this meal more filling!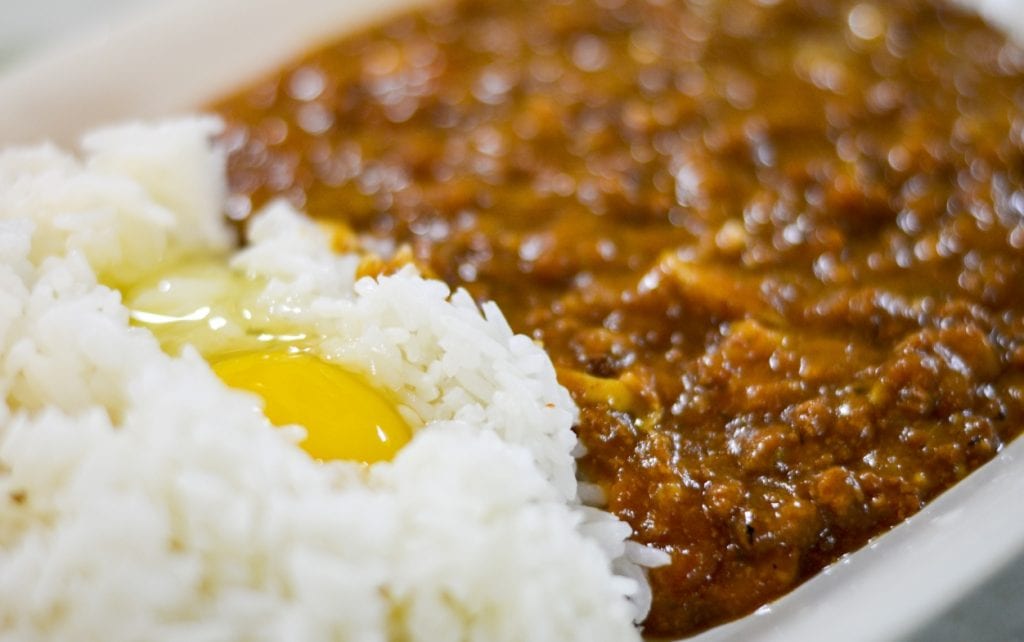 Ground Beef And Brown Gravy Over Rice Recipe
How To Make Ground Beef And Brown Gravy Over Rice
This savory ground beef with thick appetizing brown gravy poured over rice is filling and flavorful. You can easily whip it up in 15 minutes, which makes it perfect for those last-minute dinner ideas. The kids will love it, and you will, too.
Ingredients
1

tbsp

unsalted butter

¾

cup

yellow onions,

diced

1

tbsp

garlic,

minced

2

lb

ground beef

4

tbsp

olive oil

1

tsp

garlic powder

1

tsp

onion powder

1½

tsp

dried oregano,

divided

½

cup

red wine

2½

cups

beef broth,

divided

¼

tsp

chili flakes

½

tsp

dried rosemary

½

tsp

dried sage

½

tsp

dried thyme

2

tbsp

steak sauce

1

bay leaf

¼

cup

cornstarch

salt & ground black pepper,

to taste
To Serve:
Instructions
Season beef generously with salt & pepper. Add garlic powder, onion powder, and oregano. Toss to coat.

In a large skillet, heat up oil over high heat. Add the beef & sear until brown on all sides. Set aside.

Reduce heat to medium-low. Using the same skillet, melt the butter. Add onions & garlic. Saute until translucent.

Return the beef back into the skillet. Add chili flakes, rosemary, oregano, thyme, & sage. Saute briefly.

Deglaze with red wine & reduce briefly.

Add 2 cups of broth, steak sauce, & bay leaf. Bring this to a simmer, & continue simmering for roughly 45 minutes or until beef is tender & sauce has reduced by half.

To thicken the gravy, dissolve cornstarch into the remaining broth in a small bowl.

Pour the broth-cornstarch mixture into the pan and stir.

Cover and simmer for 5 to 10 minutes until the broth has thickened. Season to taste with salt & pepper. Adjust accordingly.

Serve hot over 1 cup of rice and ½ cup each of beef & gravy per serving.
Nutrition
Sugar:

2g

:

Calcium:

35mg

Calories:

311kcal

Carbohydrates:

5g

Cholesterol:

81mg

Fat:

23g

Fiber:

1g

Iron:

2mg

Potassium:

380mg

Protein:

20g

Saturated Fat:

9g

Sodium:

188mg

Vitamin C:

3mg
Nutrition Disclaimer
Commonly Asked Questions
How to make brown gravy from scratch?
Typically, beef broth, flour, and butter are key ingredients. But if you don't have beef broth, you can still easily make a homemade brown gravy out of the ingredients you might already have at home. You will need Worcestershire sauce, instant beef bouillon granules, cornstarch, gravy browner, and water. Combine Worcestershire sauce, granules, and cornstarch in a small saucepan. Stir it continuously until it boils. Then, stir in the gravy browner. Enjoy your brown gravy!
How do I store and reheat ground beef with gravy after cooking?
Let your meat with gravy cool at room temperature. Put it in a freezer bag and you can store it for up to 3 months. When you're ready to consume, thaw it in the fridge overnight. Then, cook it in a pan with butter or a little oil. Heat your beef and gravy under low heat to avoid getting overcooked. You can also heat it in the microwave by putting it in a microwave-safe container with a loose cover for 3 minutes.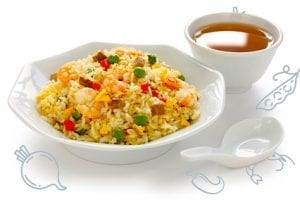 Conclusion
Beef and gravy over rice is definitely a satisfying savory dish. It is meaty and saucy, which is perfect for those who love food with a lot of sauce. It has a mouthwatering meaty aroma coupled with a rich flavor that works amazingly well with rice or mashed potatoes. You can add in your favorite healthy and delicious sides and you're all set for a filling lunch or dinner.