We all know that nachos are fully enjoyed with a  tasty cheesy dip on the side. Once you start munching on your crunchy nachos dipped in glorious cheese, you simply can't stop! No wonder people ask for an extra cheese dip when ordering nachos and nacho fries from Taco Bell! 
Good thing we have our own version of the addicting nacho cheese dip from the Mexican-inspired fast-food chain to save you from spending those extra bucks! Plus, if you're shedding a few pounds, you won't be enticed to look at the tempting Taco Bell menu since you don't need to call or order out! Make your favorite nachos with our Better-Than Taco Bell's Famous Nachos Recipe to go with this Copycat Taco Bell Nacho Cheese Dip Recipe.
Looking for more snacks to pair with the best nacho cheese dip recipe you'll ever make? We've got you covered!
Making Nacho Cheese Dip Just Like Taco Bell's
Get your cheese fix by completing your nachos snack time with this easy cheddar cheese dip recipe. Once you learn how to make this homemade Copycat Taco Bell Nacho Cheese Dip Recipe you won't be heading out for Taco Bell any time soon! 
Most importantly, this homemade cheese dip recipe is impossibly simple to make! All you need is a microwave and your ingredients. You also don't have to be a wiz in the kitchen since all you have to do is mix and heat your cheese mix using a microwave, and voila! You now have a staple dip for almost any snack you crave for.
And just like how the famous Mexican-inspired fast-food chain does, we're using cheddar cheese for our homemade nacho cheese dip recipe. Sharp cheddar cheese is ideal for a quick cheese dip recipe as it melts easily and adds a tangy taste to our cheese dip. 
But to add our own twist to the cheese dip recipe, instead of using milk and jalapeños, we're replacing it with cream cheese and hot sauce. Mixing cream cheese to the cheese dip adds a subtle hint of sweetness which adds a more complex taste to our dip. Meanwhile, we're using hot sauce to our easy nacho cheese dip recipe to add heat to our creamy dip.
The taste of our Copycat Taco Bell Nacho Cheese Dip Recipe will certainly linger in your taste buds. You get to taste distinct flavors all at one dip! Once you try it, we guarantee that you'll never forget the perfect blend of the taste of sharp cheddar along with the decadent cream cheese.
Tips In Making Cheese Dip and Variations You Can Try
Above all, the best thing about this absolutely amazing dip is its versatility. Aside from all the snacks you pair with it, there are tons of ways you can add your own twist to this dip! For an extra layer of flavor, you can add ¾ cup of beer to your cheese dip just like our Beer Cheese Dip Recipe. This tangy cheese dip would be the perfect pair of soft pretzels or vegetable snacks!
Looking for a genuine Mexican cheese dip recipe? Our Copycat Qdoba Queso Dip Recipe is the perfect match for your taste buds! Three different types of cheese are mixed with poblano peppers to add more depth to the sauce.
Searching for a nacho cheese dip with ground beef recipe? Our decadent Cheesy Beef Rotel Dip Recipe might be the one you're looking for. It also uses Ro-tel tomatoes to add more crunch and texture to the cheese dip.
For more easy cheese dip recipes, try our 5-ingredient Microwave Cheese Dip Recipe or our Artichoke & Jalapeno Dip Recipe. You can also try our Chili and Cheese Dip Recipe for more chili cheese dip options. So, what are you even waiting for? Hurry and prep this wonderful copycat cheese dip for a creamy and cheesy fun-filled snack at home!
What To Pair With Your Cheese  Dip
Although this cheese dip goes pretty well with nachos as the name suggests, tons of snack ideas can be elevated by these cheese dip! Any finger food dipped in this simple nacho cheese dip recipe can be easily addicting just like our Chicken Cordon Bleu Bites Recipe. This baked tender chicken fillet and ham covered in cheddar cheese dip will surely be a hit at any party!
You can also serve this with our Copycat Pizza Hut Buffalo Wings Recipe while you watch your favorite TV show or movies! The melting milky cheese dip goes best with the spicy baked chicken wings. Add in a fresh batch of our Arby's-Inspired Curly Fries Recipe to make all your guilty-pleasures come to life!
Hamburgers already taste good on their own but using this as your cheese sauce to a McChicken Sandwich creates your own version of the famous fast-food chain sandwich. You can also use this cheese dip as a substitute for the Taco Bell quesadilla sauce! A quick fix for your Mexican cravings and pair it with our Quick Chicken Quesadilla Recipe.
In addition, you can use it as an extra layer to your grilled cheese sandwich! You can even add this to your steak tacos for a cheesy blanket! 
With all the yummy things you can eat this cheese dip with, what are you even waiting for? Hurry and prep this wonderful easy cheese dip recipe for creamy and cheesy fun-filled snack times at home!
Copycat Taco Bell Nacho Cheese Dip Recipe Video
How To Make Copycat Taco Bell Nacho Cheese Dip
Save this quick and easy Copycat Taco Bell Nacho Cheese Dip to your recipe list now and impress your party guests later! Amp up the fun in snacks and appetizers with this creamy cheddar cheese dip!
Advertisement
Continue Reading Below
Ingredients
½

cup

sharp cheddar cheese,

shredded

½

cup

cream cheese

1

tbsp

butter,

unsalted

2

tsp

Worcestershire sauce

2

tsp

hot sauce
Instructions
Combine the cream cheese, cheddar cheese, and butter into a microwave-safe bowl.

Heat it in the microwave on high for 40 seconds or until it begins to melt.

Stir in the Worcestershire sauce and hot sauce, then heat in the microwave for 20 to 30 seconds until the mixture melts completely.

Serve your cheesy dip with your favorite nacho chips and enjoy!
Advertisement
Continue Reading Below
Advertisement
Continue Reading Below
Frequently Asked Questions
How can I make this cheese dip in the crockpot?
You can easily turn this into a crockpot nacho cheese dip just like our Crockpot Crispy Kielbasa and Cheese Dip Recipe. It's fairly simple, on low heat place your cheese mixture in the crockpot and cook it for 2 to 3 hours in a slow cooker. Make sure to stir it occasionally to prevent it from burning.
How can I keep the cheese dip from hardening?
Cheese dips will eventually harden especially when placed inside the refrigerator. The best way to enjoy the cheese dip is to reheat it on the stove on low heat for 5 minutes before serving. The cheese dip will not last if placed at room temperature for too long. That's why it's best served on a warming tray to prevent it from hardening. To maintain its creamy texture when you reheat your cheese, add a tablespoon of water and whisk it every minute for the first 3 minutes of reheating.
Is it okay to use cheese slices?
If you want an instant cheese dip, using cheese slices will be okay. Cut them up first into little pieces, put them in a microwave-safe bowl, and melt them in the microwave. This is good for a one-time solo eating.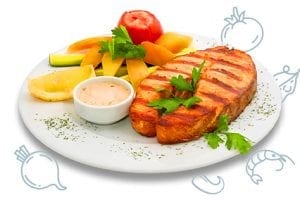 Conclusion
If you're on the hunt for a quick and easy cheese dip for your nachos and tortilla needs, here's a perfect simple cheese dip for you. It's gooey with just the right consistency!
If you have leftover cheese dip, feel free to use it on your french fries or sandwiches. Now that you know how to make your own homemade cheese dip, you may never want to buy one at your local grocery store again!
Advertisement
Continue Reading Below
Topics:
Advertisement
Continue Reading Below
Advertisement
Continue Reading Below