What are nachos without a good ol' cheese dip to go with them? Any lover of Mexican fast food knows that one cannot simply have nacho chips without a cheese sauce to complement the crunch. The ever so popular Taco Bell nacho cheese, in particular, is an especially tasty dip for all sorts of chips – fast food or otherwise.
Fortunately, Taco Bell's cheese sauce is fairly simple and super quick to recreate at home. Without a doubt, it's the best nacho cheese for a plethora of dishes, whether you've got a craving for Taco Bell nacho fries or fancy making a chili con queso for your tortilla chips. Popping open a jar of Cheez Whiz will be a thing of the past once you try out our delectable nacho cheese recipe. Thick and creamy, this homemade version will satiate your cravings for Taco Bell nachos anytime of the week! 
Making A Nacho Cheese Dip The Taco Bell Way
With just a few ingredients and your trusty microwave, making your own Taco Bell chips and cheese to enjoy at home is incredibly easy to do. With that said, practically anyone can follow this cheese sauce recipe with ease. Wondering how to make Taco Bell nacho cheese at home? You don't need to be a whiz in the kitchen to make your very own homemade version. All you have to do is pop your cheese mix in the microwave and voila! You've got the quintessential dip for any sort of snack. It's that simple!
Of course, capturing the essence of Taco Bell's cheese sauce is crucial to this recipe. Just like this famous fast food chain, we've made sure to use cheddar cheese for our homemade version. Sharp cheddar cheese is ideal for nacho cheese dip recipes, as it's easy to melt and adds a flavorful, tangy taste.
However, adding other cheese alternatives isn't a bad idea, either. You could go crazy with the cheese slices and add as much American cheese as you want! In fact, we've added our own twist to the recipe too. For a subtle hint of sweetness, we've opted for cream cheese instead of just using whole milk. In lieu of whole milk and jalapeños, we've opted for cream cheese for a subtle hint of sweetness. We also added in some hot sauce to include some heat in our creamy dip, though you can include some jalapeños to really amp up the spice.
Without a doubt, our recreation of the Taco Bell nacho cheese is sure to linger on your tastebuds. It's an explosion of flavors all in one dip! We guarantee that this blend of sharp cheddar and decadent cream cheese will be a combination that you'll be coming back to time and time again.
What To Pair With Your Taco Bell Nacho Cheese
As its name suggests, this cheese dip goes perfectly with a bowl of nachos or other chip variations. But why stop there? Taco Bell's nacho cheese can go with all sorts of snack ideas and finger foods! For starters, why not try it out as a cheesy layer to your Taco Bell Tostada? It'll pair well with the beans, and you can never go wrong with more cheese on your tostada!
Another idea you might wanna try out is enjoying your homemade nacho cheese as a dipping sauce for some crispy buttermilk chicken tenders. The creamy cheese sauce will make for a delectable complement to the crunch of the breaded chicken. Or, why not pair it with our Pizza Hut buffalo wings recipe for something spicier? You'll find yourself reaching for them nonstop while you binge-watch your favorite series on Netflix.
Wanna try out your homemade dip with another Taco Bell fave? Pour your nacho cheese over Taco Bell Cheesy Fiesta Potatoes – because who doesn't love more cheese with their already cheesy snack? Or, swap out your Taco Bell quesadilla sauce with your homemade cheese dip instead. The possibilities are endless!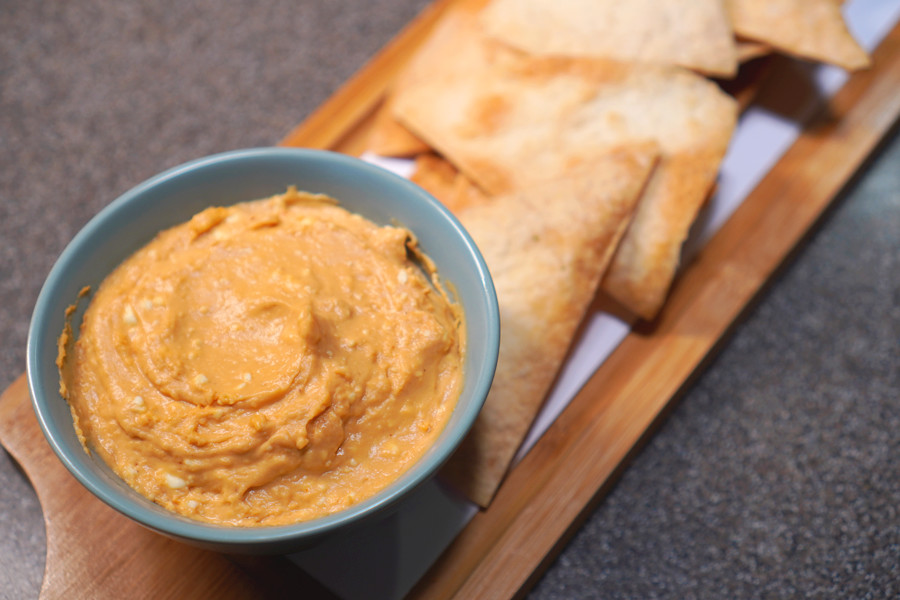 Taco Bell Nacho Cheese Dip (Copycat) Recipe
How To Make Taco Bell Nacho Cheese (Copycat)
Elevate all your fun snacks and appetizers with this homemade Taco Bell nacho cheese. Made with sharp cheddar, cream cheese, and a bit of hot sauce for an added kick, this dip is sure to impress all your guests at any party!
Ingredients
½

cup

sharp cheddar cheese,

shredded

½

cup

cream cheese

1

tbsp

butter,

unsalted

2

tsp

Worcestershire sauce

2

tsp

hot sauce
Instructions
Combine the cream cheese, cheddar cheese, and butter into a microwave-safe bowl.

Heat it in the microwave on high for 40 seconds or until it begins to melt.

Stir in the Worcestershire sauce and hot sauce, then heat in the microwave for 20 to 30 seconds until the mixture melts completely.

Serve your cheesy dip with your favorite nacho chips and enjoy!
Nutrition
Sugar:

1g

:

Calcium:

133mg

Calories:

182kcal

Carbohydrates:

2g

Cholesterol:

46mg

Fat:

17g

Iron:

1mg

Potassium:

77mg

Protein:

5g

Saturated Fat:

9g

Sodium:

303mg

Vitamin A:

648IU

Vitamin C:

2mg
Nutrition Disclaimer
Frequently Asked Questions
How can I keep the cheese dip from hardening?
Cheese dips will eventually harden especially when placed inside the refrigerator. The best way to enjoy the cheese dip is to reheat it on the stove on low heat for 5 minutes before serving. The cheese dip will not last if placed at room temperature for too long. That's why it's best served on a warming tray to prevent it from hardening. To maintain its creamy texture when you reheat your cheese, add a tablespoon of water and whisk it every minute for the first 3 minutes of reheating.
What is the best shredded cheese for nachos?
Cheddar cheese reigns supreme for your nachos due to having the best meltability among other cheeses. If you're looking to try something different, we recommend going for Monterey Jack, as it's a semi-soft cheese that will melt splendidly for your dip. Mozzarella is also an excellent alternative and will provide all that stringy and melty goodness.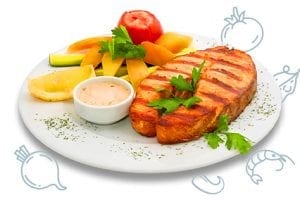 Conclusion
Whether you want to swap out the baja sauce on your tacos or need an alternative to your tartar sauce for your fish and chips, this homemade Taco Bell nacho cheese is a versatile dip with the perfect consistency to appease all your cheese cravings.