Traditional Thanksgiving dinner celebrations are not complete without a deliciously creamy no bake pumpkin pie! If you're worried that you'll run out of time for the prized pie while you're busy making your herb roast turkey and baked yams, think again! Let the stuffed turkey continue roasting in the oven. Because you can easily whip up this quick and easy no bake pumpkin pie at home. 
Tips on Making No Bake Pumpkin Pie
This delectable pumpkin pie dessert is popular for its cinnamon and ginger, as well as its custard-like filling. Its brown top is also often garnished with a delicious layer of whipped cream. This pie is famous for its rich, smooth layers, with its crisp crust adding a wonderful texture. We know preparing for a huge spread for your family gathering can be stressful. So make sure to follow these tips to make this quick pumpkin dessert easier for you:
Roast your pumpkins beforehand.

You can sprinkle in some of your favorite spices on them before roasting. Nutmeg or cloves will do amazingly well for this! 

You can also make a canned pumpkin pie filling

if only canned pumpkin puree or mix is available to you.

Turn this into a keto-friendly dessert

by swapping the sweetened condensed milk with a version that's low-carb. You can check our CAQ section down below for the steps. 

You can make the pumpkin filling up to three days in advance.

To store the filling, make sure it's sealed in an airtight container and placed in the refrigerator. 

While you can let the pie chill for four hours or until set, we prefer to

let it chill overnight.

You can make your pie more indulgent

by topping it with a delicious Cool Whip. Don't have any Cool Whip in the pantry?

Make your own homemade whipped cream or coconut whipped cream.
Want to switch up your pumpkin pie crust? Replace it with gingersnaps, crushed wafer-style cookies like Nilla Wafers, or even a chocolate crust.

If you're interested in making another hassle-free dessert, try making our no bake peanut butter pie. If you already have fresh pumpkins laying around the house, let's proceed with this easy pumpkin pie recipe.
No Bake Pumpkin Pie Recipe Video
How To Make No Bake Pumpkin Pie
Have slices of delightful, soft, and addictive no bake pumpkin pie for this year's Thanksgiving celebration! How? Just follow this easy-to-make 20-minute no bake pumpkin pie recipe.
Advertisement
Continue Reading Below
Ingredients
16

oz

roasted pumpkin,

mashed then cooled

1

egg,

beaten

12

oz

sweetened condensed milk

1

tsp

ground cinnamon

½

tsp

ground ginger

½

tsp

allspice

½

tsp

salt

3

oz

unflavored gelatin,

1 envelope

3

tbsp

water

6

oz

graham cracker crumb crust,

prepared, molded in pie dish
To Serve:
2

oz

whipped cream,

optional
Instructions
In a medium-sized bowl, beat together the mashed pumpkin, condensed milk, egg, spices, and salt until combined. Set aside.

In a medium-sized saucepan, sprinkle gelatin over water and let stand for 1 minute.

Over low heat, stir until the gelatin dissolves. Add the pumpkin mixture into the gelatin mixture and mix to combine.

Over low heat, cook and stir constantly for 5 to 10 minutes until the mixture thickens slightly.

Remove from heat and cool down slightly.

Pour this filling into the crust.

Chill for roughly 1 hour, or until set.

When set, slice into your preferred portions, top with whipped cream if desired, and serve!
Advertisement
Continue Reading Below
Advertisement
Continue Reading Below
Commonly Asked Questions
Why is pumpkin pie good for you?
Pumpkins contain a lot of nutrients and minerals such as vitamins A, B, C and E. It's also an excellent source of calcium, potassium, and beta-carotene. A no bake pumpkin pie is not made with as much sugar as an open face apple pie, so you get to enjoy a relatively healthier dessert. 
Bake or No Bake Pumpkin Pie – which is better?
Both versions of the classic Thanksgiving dessert taste great! However, do note that a baked pumpkin pie is usually heavier and denser than the no bake pumpkin desserts . If you want something lighter and chilled, then this recipe is perfect for you. 
Can I turn this recipe into a keto pumpkin pie?
Absolutely, you just need to replace the sweetened condensed milk with a version that's keto-friendly. To make your own keto-friendly and sugar-free sweetened condensed milk, just mix two cups of heavy cream, two tablespoons of unsalted butter, and ⅓  cup of Gentle Sweet or any low-carb powdered sugar in a medium-sized saucepan over medium heat and bring it to a boil. Reduce the heat and let it simmer for 15 to 20 minutes until it's reduced by half. Don't forget to stir occasionally to stop it from scorching!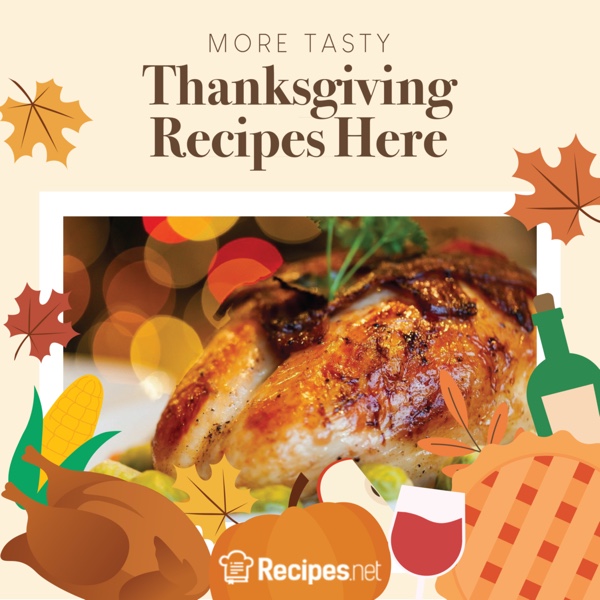 Conclusion
This easy no bake pumpkin pie with a graham cracker crust is the perfect solution for hectic holiday dinner celebrations. No need to leave room in the oven when you have this recipe around.
Advertisement
Continue Reading Below
Topics:
Advertisement
Continue Reading Below
Related Pies & Pastries Recipes
Advertisement
Continue Reading Below