No Thanksgiving dinner celebration is complete without a delicious pumpkin pie! But what if you're too busy making the Delicious Thanksgiving Turkey and Best Candied Yams that you forgot about dessert? No worries! Let the stuffed turkey continue roasting in the oven. You don't need it anyway, not when you're making our easy No-Bake Pumpkin Pie Recipe! 
No baking is required when you're whipping up a batch of this pumpkin pie with a graham cracker crust. All you need is a refrigerator, your ingredients, and you're ready to make a classic Thanksgiving dessert! It's the ultimate quick-and-easy pumpkin dessert recipe for this year's Thanksgiving dinner. 
If you're interested in more no–bake pies, then try our No-Bake Peanut Butter Pie or No Bake Cool Whip Chocolate Pie. But if you have some fresh pumpkin lying around the house, let's proceed with this No-Bake Pumpkin Pie Recipe! 
Pumpkin Pie, A Classic Thanksgiving Dessert
If there's one food that represents Thanksgiving better than stuffed turkey, it's the hearty, orange pumpkin. This versatile plant has become a symbol of harvest time, most especially Fall. That's because it's also the time that pumpkin is usually in season. It's the reason you can find all kinds of pumpkin recipes for Thanksgiving and even Halloween!
Among these pumpkin dishes is the traditional pumpkin pie, a signature Thanksgiving dessert that you'll always find on the dinner table. This delectable pumpkin dessert is popular for its cinnamon, ginger, and nutmeg spices, as well as its custard-like pumpkin base. Its brown top is also often garnished with a delicious layer of whipped cream.
The traditional pumpkin pie is well-loved for its rich, smooth layers, with its crisp pumpkin pie crust offering a wonderful texture. While it's usually baked in an oven, there's a way to make one by just letting it chill in the refrigerator! This easy, No-Bake Pumpkin Pie is perfect for busy home chefs who don't have time to spare this Thanksgiving season! If you're busy with making Thanksgiving dishes, but still insist on dessert, then this recipe is for you.
How To Make No Bake Pumpkin Pie
This easy No-Bake Pumpkin Pie Recipe is fast and convenient to whip up! The most time you'll spend with this pumpkin dessert recipe is when you're waiting for the filling and then the pie itself to set. 
And speaking of No-Bake Pumpkin Pie filling, you'll be using fresh, newly-roasted pumpkin slices instead of the usual canned pumpkin. That's right! You'll be using fresh pumpkin for the pie's filling, which is not only healthier but more flavorful too. Don't worry, you can easily buy a pumpkin in your nearby Farmer's Market, or even your local grocery store. Once you've removed the seeds, you'll need to cut it into chunks and roast it along with butter. Mash it until it turns smooth, and let it set for half an hour.
For the custard-like base of the pumpkin pie, you'll just need to mix the rest of the ingredients in a saucepan until the mixture thickens. Lastly, you'll need to pour the base into the graham cracker crust, and just wait for it to chill. This can take at least a couple of hours, or, at best, overnight.
The good thing about this No-Bake Pumpkin Pie Recipe is that you can easily make it in advance. It's convenient if you need more time to make the Thanksgiving dishes and sides. But once those are done, just take out the pie from the refrigerator and serve it after the main course! It's easy as pie. And if your guests prefer something more lavish, then serve a No-Bake Pumpkin Pie with Cool Whip on top!
Tips In Making Easy No Bake Pumpkin Pie Recipe
Before you proceed with making your pumpkin pie, we have a few tips we'd like to share. Firstly, if you don't have an oven for roasting the pumpkin,  use 1 can or 15 ounces of squash puree instead. But if you do have an oven, you can sprinkle in some of your favorite spices on the pumpkin before roasting. Some nutmeg or cloves will do amazingly well for this! 
Second, if you want a hint of vanilla flavor in your pie, you can mix in a ½ teaspoon of vanilla extract into your pie's base. Also, if you're on a keto diet right now, then you're in luck! There's an easy way to turn this easy No-bake Pumpkin Pie Recipe into a keto-friendly dessert. Just swap the sweetened condensed milk with a version that's low carb. You can check our CAQ down below for the steps. 
If you liked this recipe, then you might like our other easy pumpkin desserts! For other pumpkin dessert recipes, try making a Simple Pumpkin Cake for this year's Thanksgiving, or some Pumpkin Doughnut for the kids. We also have some Pumpkin Sugar Cookies and Pumpkin Pie Bars with Lemon Glaze which will do nicely as wonderful treats! For a classic pumpkin dessert, we have a Pumpkin Cheesecake in a Gingersnap Crust Recipe. And lastly, for the adults, we have a Brandied Pumpkin Ice Cream Pie to indulge their stronger tastes.
No-Bake Pumpkin Pie Recipe Video
How To Make No-Bake Pumpkin Pie
Have a delectable, soft, and wonderfully-chilled No-Bake Pumpkin Pie for this year's Thanksgiving celebration! Make the best pumpkin pie with this easy-to-make, no-bake recipe.
Ingredients
16

oz

roasted pumpkin,

mashed, cold

1

egg,

beaten

12

oz

sweetened condensed milk

1

tsp

ground cinnamon

½

tsp

ground ginger

½

tsp

allspice

½

tsp

salt

3

oz

unflavored gelatin,

(1 envelope)

3

tbsp

water

6

oz

graham cracker crumb crust,

prepared, inside preferred container
Instructions
In a medium-sized bowl, beat together the mashed pumpkin, condensed milk, egg, spices, and salt until combined. Set aside.

In a medium-sized saucepan, sprinkle gelatin over water and let stand for 1 minute.

Over low heat, stir until the gelatin dissolves. Add the pumpkin mixture into the gelatin mixture and mix to combine.

Over low heat, cook and stir constantly for 5 to 10 minutes, until the mixture thickens slightly.

Remove from heat and cool down slightly.

Pour this filling into the crust.

Chill for roughly 1 hour, or until set.

When set, slice into your preferred portions, top with 2 ounces of whipped cream if desired, and serve!
Recipe Notes
You can make the pumpkin filling up to 3 days in advance. To store, make sure it's sealed in an airtight container and placed in a chilled area.

While you can let the pie chill for 4 hours or until set, we prefer to let it chill overnight.

You can make your pumpkin pie more indulgent by topping it with delicious Cool Whip. Don't have any Cool Whip in the pantry? No worries, make your own homemade whipped cream with our

Fresh Whipped Cream Topping Recipe

and

Coconut Whipped Cream Recipe

!

Tired of the usual graham cracker crust? You can switch things up by replacing with gingersnaps, crushed wafer style-cookies like Nilla Waffers, or even a chocolate crust.
Nutrition
Calcium:

163mg

Calories:

578kcal

Carbohydrates:

46g

Cholesterol:

35mg

Fat:

37g

Fiber:

4g

Iron:

5mg

Potassium:

636mg

Protein:

22g

Saturated Fat:

8g

Sodium:

453mg

Sugar:

28g

Vitamin A:

143IU

Vitamin C:

2mg
Nutrition Disclaimer
Commonly Asked Questions
Bake or No Bake Pumpkin Pie一 Which is better?
Both versions of the classic Thanksgiving dessert taste great! Although, the Baked Pumpkin Pie is generally heavier and a lot denser than the no-bake version. If you want something lighter and chilled, then try this no-bake pie recipe. It's great for when you're already feeling full from all those hearty Thanksgiving dishes.
How to make pumpkin puree for this pumpkin pie recipe?
There might be plenty of pumpkin puree recipes out there, but making this ingredient is really simple. First, preheat the oven to 375 degrees F, then slice and remove the pumpkin's seeds. Place the sliced halves cut-side down on an aluminum foil-lined baking sheet. Roast uncovered for 40 to 60 minutes or until tender. Remove from the oven and let it cool. Once cool, scrape the flesh off the skin and puree using a food processor or blender until smooth.
How long does pumpkin pie last?
This pumpkin pie can last 2 days in the fridge when stored in an airtight container.
Can I turn this recipe into a keto pumpkin pie?
Absolutely, you just need to replace the sweetened condensed milk with a version that's keto-friendly. To make your own keto-friendly and sugar-free sweetened condensed milk, just mix 2 cups of heavy cream, 2 tablespoons of unsalted butter, and 0.33 cup of Gentle Sweet, or any low-carb powdered sugar in a medium-sized saucepan over medium heat then bring it to a boil. Reduce the heat and let it simmer for 15 to 20 minutes until it's reduced by half. Don't forget to stir occasionally to stop it from scorching!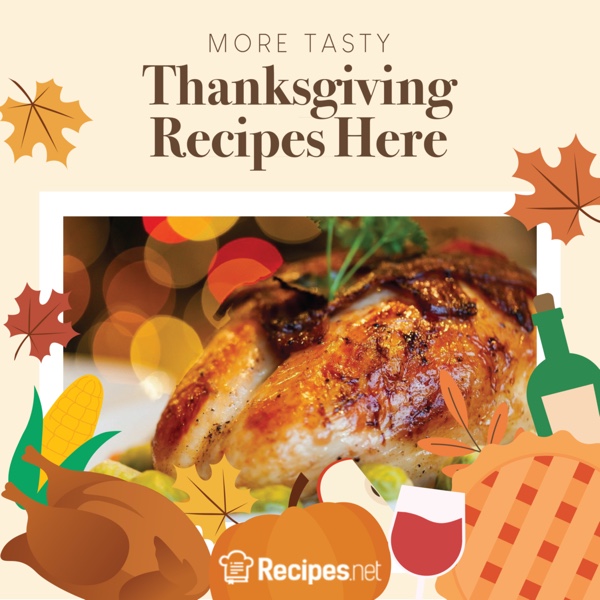 Conclusion
This easy No-Bake Pumpkin Pie Recipe is the perfect solution for hectic Thanksgiving dinner celebrations. No need to make space in the oven when you have this recipe around.
Topics:
Related Pies & Pastries Recipes