No-Bake Pumpkin Pie Recipe
Recipes.net Team
Published
March 19, 2020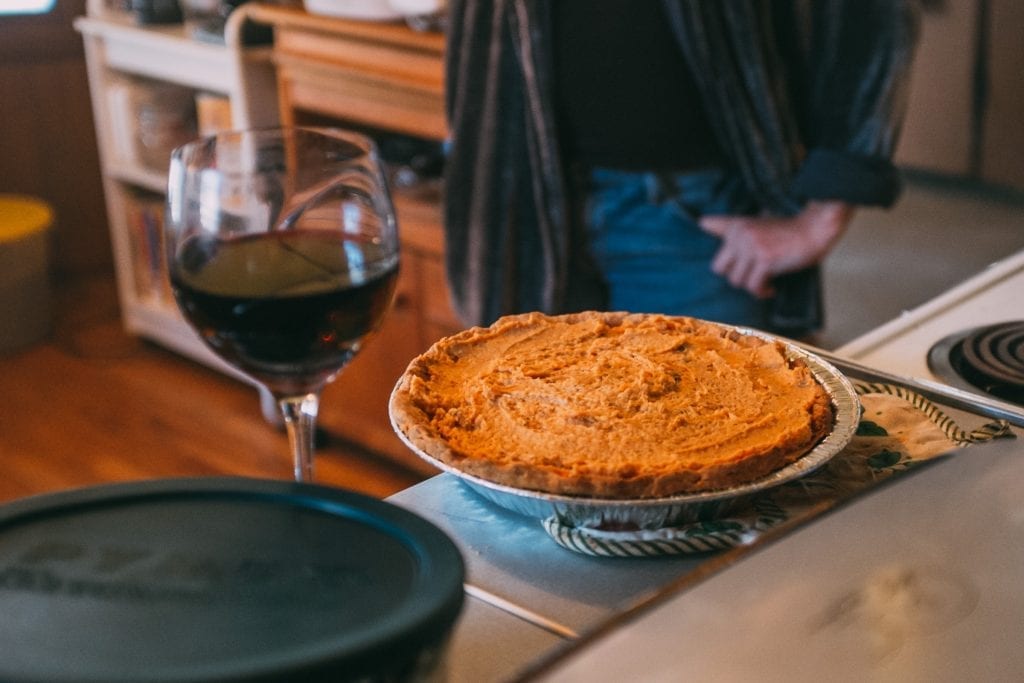 If you love pumpkin pie but don't want all the fuss, try this no-bake pumpkin pie recipe. It saves you so much time baking and you still get a delicious pumpkin pie!
How To Make No-Bake Pumpkin Pie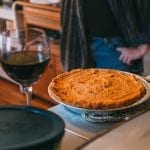 1 egg
14 oz sweetened condensed milk
1 tsp ground cinnamon
1/2 tsp ground ginger
1/2 tsp nutmeg
1/2 tsp salt
1 envelope unflavored gelatin
2 tbsp water
16 oz pumpkin (canned)
6 oz graham cracker crumb crust
In a medium bowl, beat the egg. Beat in condensed milk, spices and salt.
In a medium saucepan, sprinkle gelatin over water and let stand for 1 minute.
Over low heat, stir until gelatin dissolves. Add in the condensed milk mixture.
Over low heat, cook and stir constantly until mixture thickens slightly, for 5 to 10 minutes.
Remove from heat and add pumpkin. Pour this filling into crust.
Chill 4 hours or until set. Garnish as desired and serve.
How To Make No-Bake Pumpkin Pie
Ingredients
Roasted pumpkin:
30

oz

fresh pumpkin

trimmed, deseeded, & cut into chunks

5

tbsps

unsalted butter

melted

Salt to season

Cooking spray
Pumpkin pie:
16

oz

mashed roasted pumpkin

cold

1

egg

beaten

14

oz

sweetened condensed milk

1

tsp

ground cinnamon

½

tsp

ground ginger

½

tsp

allspice

½

tsp

salt

1-3

oz

envelope unflavored gelatin

2

tbsp

water

6

oz

prepared graham cracker crumb crust inside your preferred container
Instructions
Preheat oven to 360 degrees Farenheit & grease a roasting tray

Combine pumpkin chunks with butter & season with salt

Transfer to a roasting tray, & roast your pumpkin until very soft, roughly 30 minutes

Transfer all contents into a mixing bowl & mash until smooth.

Allow mashed pumpkin to cool down completely at room temperature before transferring to a chilled area

Transfer to a chilled area, sealed. You can do this up to 3 days in advance

In a medium bowl, beat together condensed milk, egg, spices and salt until combined. Set aside

In a medium saucepan, sprinkle gelatin over water and let stand for 1 minute.

Over low heat, stir until gelatin dissolves. Add gelatin into the condensed milk mixture & mix to combine.

Over low heat, cook and stir constantly until mixture thickens slightly, for 5 to 10 minutes.

Remove from heat and cool down slightly.

Pour this filling into the crust.

Chill 4 hours, preferably overnight, or until set.

When set, slice into your preferred portions & serve
Nutrition
Calcium:

203mg

Calories:

700kcal

Carbohydrates:

57g

Cholesterol:

56mg

Fat:

45g

Fiber:

5g

Iron:

6mg

Potassium:

1026mg

Protein:

27g

Saturated Fat:

13g

Sodium:

478mg

Sugar:

37g

Vitamin A:

9431IU

Vitamin C:

12mg
Related Pies & Pastries Recipes