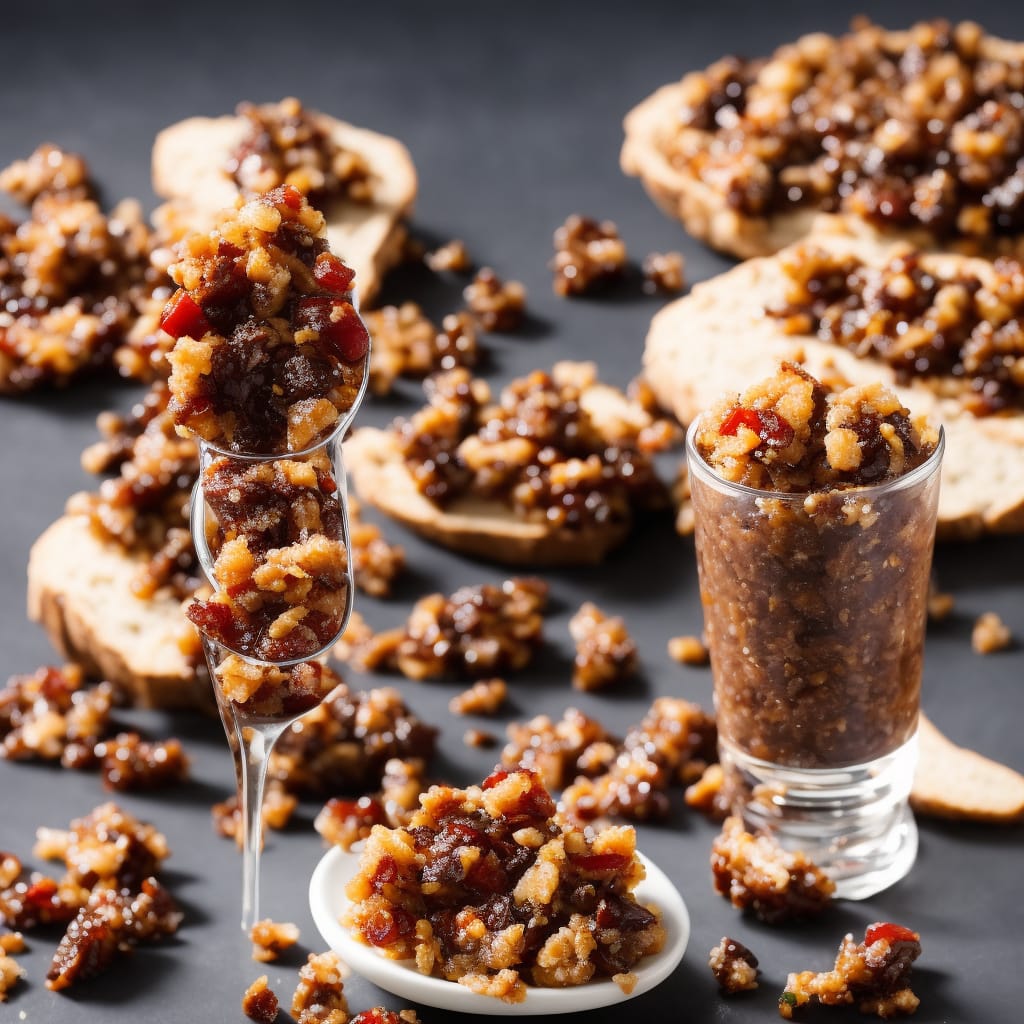 Blitz 'n' Blend Mincemeat Recipe
How To Make Blitz 'n' Blend Mincemeat
Is your mind in a jam on what to serve for snacks? Don't worry! We have the most amazing jam spread recipes for you to try. Make your own marmalades, chutneys, herb butter, or fruit spreads with these tasty recipes. Choose whether you want sweet and tart add-ons onto your scones or savory spreads to brighten up your toast or dinner rolls.
Ingredients
500g mincemeat
200g diced apples
100g raisins
100g dried cranberries
50g chopped almonds
2 tbsp brandy
1 tsp ground cinnamon
1/2 tsp ground nutmeg
1/4 tsp ground cloves
Zest of 1 lemon
Instructions
Preheat the oven to 180°C (350°F).

In a large bowl, combine the mincemeat, diced apples, raisins, dried cranberries, chopped almonds, brandy, ground cinnamon, ground nutmeg, ground cloves, and lemon zest.

Blitz the mixture in a blender or food processor until well combined.

Spoon the blitzed mixture into sterilized jars, leaving a little headspace for expansion.

Place the filled jars on a baking tray and bake in the preheated oven for 45 minutes.

Remove from the oven and let cool completely before sealing the jars.
Nutrition
Calories :

220kcal

Total Fat :

4g

Saturated Fat :

0.5g

Cholesterol :

0mg

Sodium :

20mg

Total Carbohydrates :

45g

Dietary Fiber :

5g

Sugar :

34g

Protein :

2g