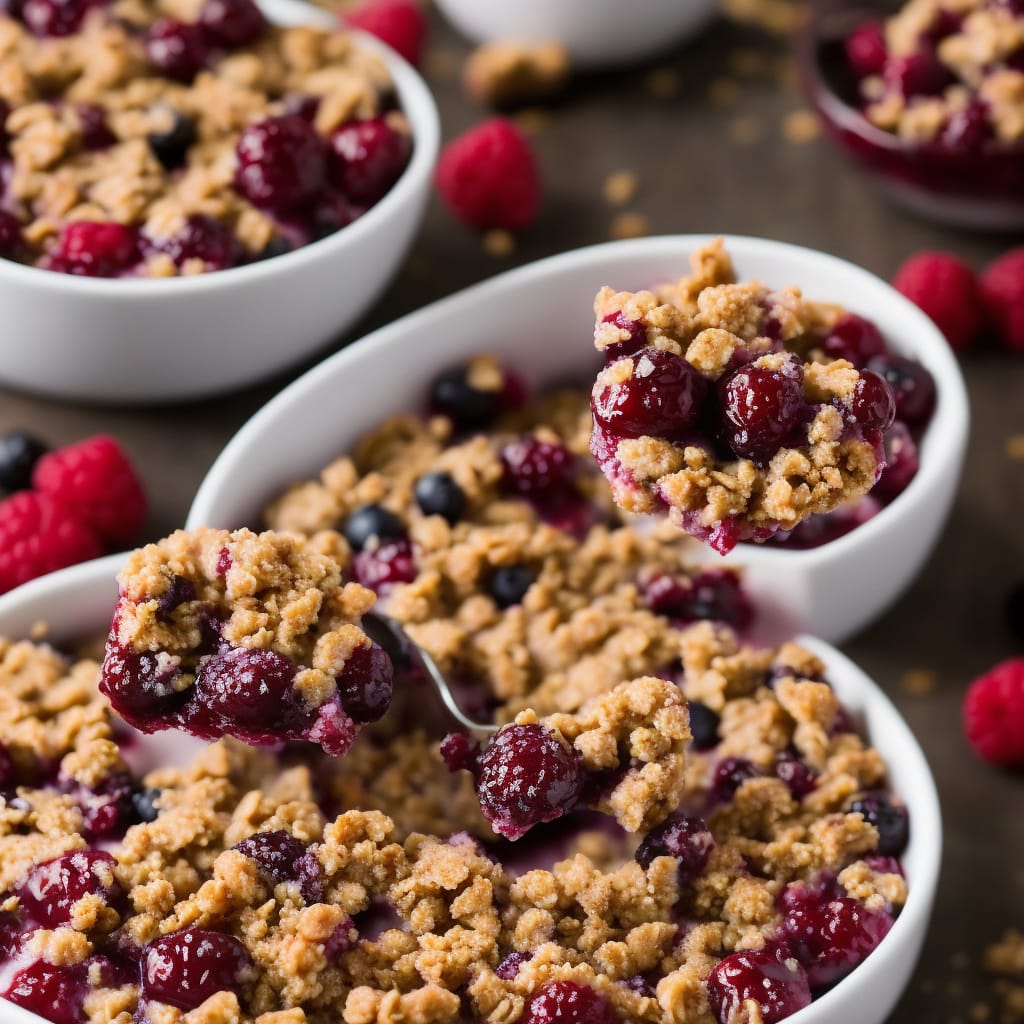 Frozen Berry Crisp Recipe
How To Make Frozen Berry Crisp
You get the best of both worlds with our delicious crisp and crumble recipes! Enjoy freshly baked fruit desserts topped with crumbly streusel toppings. These delectable desserts are bursting with flavor and texture. So, go ahead and give our crisp and crumble recipes a try.
Ingredients
2 cups frozen mixed berries
1/4 cup granulated sugar
1 tablespoon lemon juice
1/2 cup all-purpose flour
1/2 cup rolled oats
1/4 cup packed brown sugar
1/4 teaspoon ground cinnamon
1/4 cup unsalted butter, melted
Vanilla ice cream or whipped cream, for serving
Instructions
Preheat the oven to 375°F (190°C). Grease a baking dish with butter or cooking spray.

In a large bowl, combine the frozen mixed berries, granulated sugar, and lemon juice. Toss to combine and let sit for 10 minutes to release some juices.

In a separate bowl, mix together the flour, oats, brown sugar, and cinnamon. Pour in the melted butter and stir until the mixture is crumbly.

Pour the berry mixture into the prepared baking dish and spread it out evenly. Sprinkle the crumb topping over the berries, covering them completely.

Bake for 35 minutes, or until the berry filling is bubbling and the topping is golden brown.

Remove from the oven and let cool for a few minutes before serving.

Serve the Frozen Berry Crisp warm with a scoop of vanilla ice cream or a dollop of whipped cream.
Nutrition
Calories :

280kcal

Total Fat :

10g

Saturated Fat :

6g

Cholesterol :

25mg

Sodium :

10mg

Total Carbohydrates :

50g

Dietary Fiber :

5g

Sugar :

24g

Protein :

4g