This quick and easy copycat Wendy's grilled chicken sandwich is the perfect comfort food dish! It's a simple sandwich recipe that's overflowing with tender grilled chicken, crisp vegetable toppings, and then layered with delicious sweet tangy sauces. All of these juicy and tasty fillings are served between soft hamburger buns. Enjoy a delicious combination of flavors with every bite! Pair it alongside some fresh caprese salad.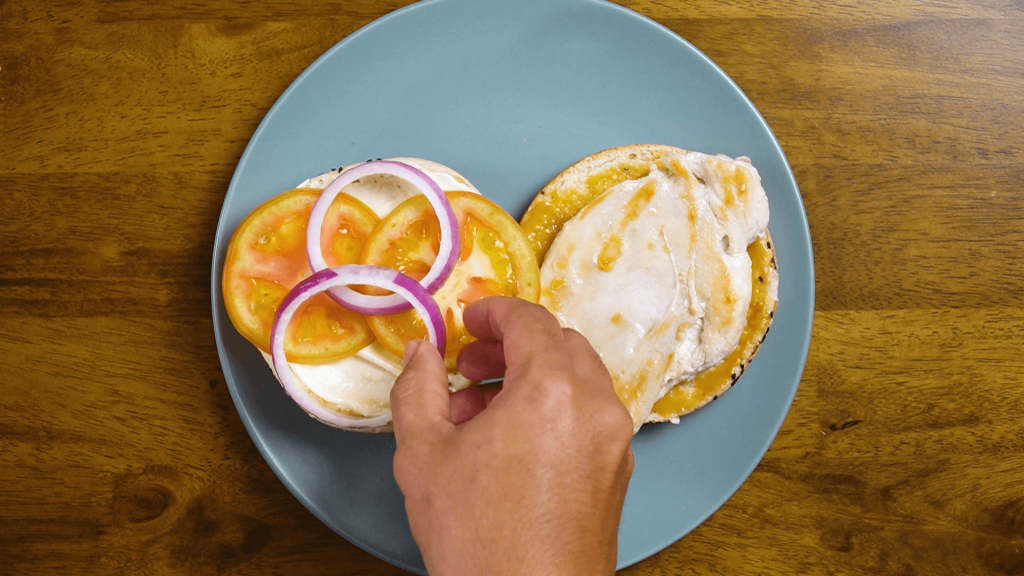 Tips on Making Grilled Chicken Sandwich
There are a lot of ways you can make this copycat Wendy's grilled chicken sandwich taste even better! What's great about homemade sandwiches is that you can freely mix and match some of your favorite toppings or sauces with our recipe ingredients. Make the ultimate Wendy's grilled chicken sandwich dish by following some of our favorite tips below: 
Lightly toast the hamburger buns.

Nothing beats warm and toasted hamburger buns when eating a grilled chicken sandwich. You can toast the buns on the stovetop or on a grill. Toast for a few minutes until it's lightly golden brown and crunchy

, then assemble the sandwich and finish it off with the toasted

top bun

.
Try marinating the chicken beforehand

for a much tastier and juicer grilled chicken. You can try mixing in some extra

onion powder

,

garlic powder,

or try this homemade

chicken marinade

. This would not only help enhance the flavor and texture of the

cooked chicken

, but will also prevent them from drying up or losing moisture while cooking. So, if you have some extra time at hand, feel free to marinate the tender poultry. 
Add in strips of cooked bacon.

Grilled

chicken fillet

with crispy strips of bacon is another sandwich combination to try for this recipe. Give your sandwich a meatier filling for a much more delicious and savory grilled chicken sandwich. 
Experiment with other kinds of sauces.

Aside from honey dijon sauce and mayonnaise, you can also mix and match some of your favorite sauces. Try switching it up with some

ranch dressing

, honey mustard, BBQ sauce, or hot sauce like sriracha for a

spicy chicken sandwich

flavor variation.
Add in cheese slices

for a gooey and melty experience. Cheddar cheese, pepper jack cheese, provolone, Swiss cheese, and mozzarella taste wonderful with this copycat Wendy's grilled chicken sandwich. It's best to use cheese slices that will melt easily.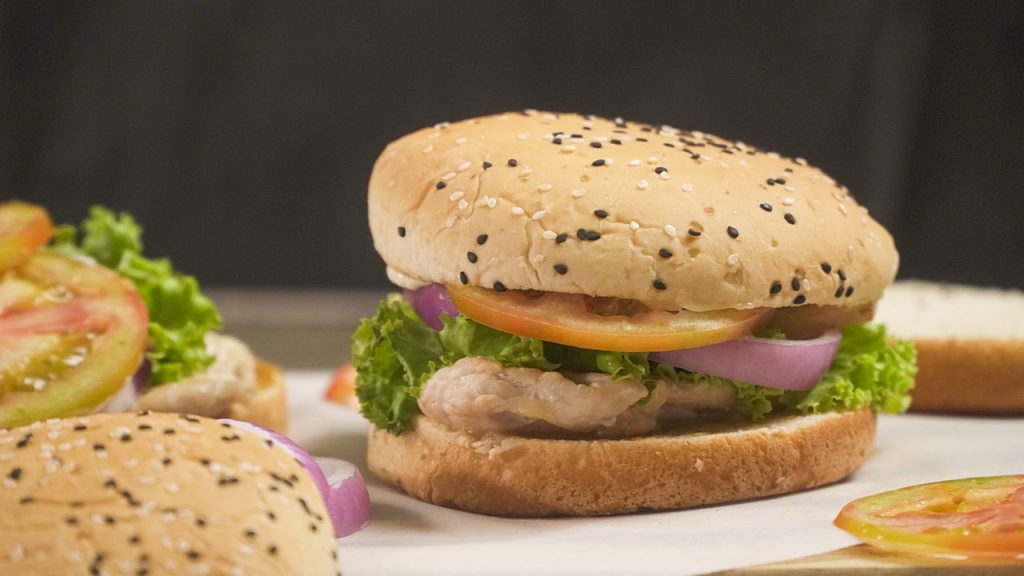 Copycat Wendy's Grilled Chicken Sandwich Recipe
How To Make Copycat Wendy's Grilled Chicken Sandwich
This copycat Wendy's grilled chicken sandwich is packed with tender grilled chicken breasts, layered with lettuce, onions, tomatoes, and delicious sauces such as honey dijon and mayonnaise.
Ingredients
2

hamburger buns,

cut in half

4

oz

chicken breast,

(2 pieces), boneless, skinless

2

tsp

salt

2

tbsp

honey dijon sauce

2

oz

lettuce leaves of your choice,

torn

2

oz

tomatoes,

sliced into rings

3½

oz

red onions,

sliced into ½-inch rings

2

tbsp

mayonnaise
Instructions
Preheat and grease a skillet.

Season your chicken breast with salt and place in the skillet.

Cook for 5 minutes on each side.

After grilling, you can now start assembling the sandwich.

Assemble the sandwich. Layer the bottom half of the bun with dijon sauce, and chicken.

For the top half of the bun, spread mayonnaise.

Layer the tomato, onion, and lettuce.

Cover with the top half and serve immediately.
Nutrition
Sugar:

8g

:

Calcium:

97mg

Calories:

358kcal

Carbohydrates:

32g

Cholesterol:

54mg

Fat:

14g

Fiber:

2g

Iron:

2mg

Monounsaturated Fat:

3g

Polyunsaturated Fat:

7g

Potassium:

275mg

Protein:

23g

Saturated Fat:

3g

Sodium:

2748mg

Trans Fat:

1g

Vitamin A:

22IU

Vitamin C:

4mg
Nutrition Disclaimer
Frequently Asked Questions
Is a grilled chicken sandwich healthy?
Yes and no. A grilled chicken sandwich from Wendy's has about 350 calories. Compared to their other sandwiches, their grilled chicken sandwich is considered to be a healthier sandwich option. It's a good source of protein, and has carbohydrates and other nutrients. It also uses less oil which is healthier than deep fried chicken. However, consuming too many grilled chicken sandwiches can be bad for your health. Grilling chicken, especially if you're using an open-flame griller, exposes your chicken to carcinogens. These are substances or exposures that cause potential cancer. That's why it's best that you eat a grilled chicken sandwich moderately.
What goes good with chicken sandwiches?
We recommend serving this delicious copycat Wendy's grilled chicken sandwich alongside some of these tasty side dishes: coleslaw, potato salad, or cheese fries. If you want something healthier, then a simple corn on the cob or grilled vegetables will do.
How do you reheat grilled sandwiches?
Use an oven to reheat your grilled chicken sandwich. Wrap the sandwich in an oven-safe aluminum foil. Then, heat the oven to 325 degrees F and place the sandwich inside. Cook for about 15 to 20 minutes until it's heated evenly. Afterwards, let it cool for a few minutes and enjoy!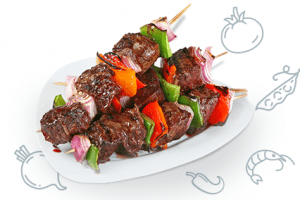 Conclusion
This Wendy's grilled chicken sandwich copycat recipe lets you enjoy a fully packed sandwich that's overflowing with lettuce, tomatoes, chicken, and sauces. It's a simple recipe that you can make when you're having guests over. Give it a shot and see why you will never choose the drive-thru again.