Aside from the favorite apple cider cocktail and pumpkin pie, nothing says a delicious fall snack better like a batch of soft pumpkin cookies. So we made our simple pumpkin cookies recipe from real pumpkin puree baked with a whole bunch of fall spices for a flavorful autumn snack. Converting veggies into a sweet treat to give for kids and kids at heart is a great idea. You can shape them into classic circle cookies or use a pumpkin cookie cutter for a fun-looking treat. Stick around as we'll show you how to make them in the comfort of your home.
Tips for Making Soft Pumpkin Cookies
Pumpkin is a versatile vegetable mixed into desserts and savory meals alike. When mixed with the right spices of cinnamon, cloves, and ginger, they make the best pies, soups, and even pumpkin bisque. There's always a better way to do cookies and cooking, all we have to do is to take the extra mile. Here, we have some handy tips in making these homemade pumpkin cookies:
Make your own pumpkin puree.

Nothing beats the flavor of fresh ingredients. Give your cookies some more love and natural sweetness and let them be the best pumpkin cookies you ever made. Canned pumpkin purees will work without a problem as well.

Make sure that you strain as much liquid as you can

if you'll be using a fresh pumpkin puree. The excess liquid it contains has a tendency to make your dough runny. Natural pumpkin purees have a more natural flavor but contain more liquid than canned pumpkin purees. So we must strain out the liquids as much as possible.

Use a scoop to portion your cookie dough

as they are sticky and can be messy to work with. Using a scooper also allows you to have equal sizes and amounts of servings.

Feel free to make frosting

for your homemade pumpkin cookies. Cream cheese works well with the pumpkin flavor. So we suggest making some

cream cheese frosting

to top your spiced cookies for a creamy exterior.

Add crunchy bites to your soft pumpkin cookies. In this recipe, we added chopped walnuts. Adding whatever satisfies your sweet tooth, like chocolate chunks or chocolate chips, will be as yummy as you will definitely love it.
How To Make Soft Pumpkin Cookies
These soft pumpkin cookies have hints of cinnamon, nutmeg, and ginger to get that perfect pumpkin spice flavor. It also has added crunchy walnut bites for an amazing texture. They make the best fall treat that will surely impress your family and guests.
Advertisement
Continue Reading Below
Ingredients
1

cup

walnuts,

chopped

1

tbsp

baking powder

1

tsp

cinnamon

1½

cups

flour

1½

cups

pumpkin puree,

canned or cooked

1¼

cups

brown sugar

½

cup

butter,

softened

½

tsp

nutmeg

½

tsp

salt

¼

tsp

ginger

2

eggs,

beaten
Instructions
Preheat the oven to 400 degrees F.

In a large bowl, cream the butter and brown sugar.

Add in the eggs and the pumpkin puree, then stir to combine.

Using a sifter, sift the flour, baking powder, cinnamon, nutmeg, salt, and ginger into the pumpkin mixture.

Stir, then add in the walnuts.

Drop a spoonful of the formed batter onto a baking sheet.

Bake for 15 minutes, or until lightly browned.

Transfer to a cooling rack, allow to cool for a few minutes, then serve.
Advertisement
Continue Reading Below
Advertisement
Continue Reading Below
Commonly Asked Questions
Can I use fresh pumpkin rather than canned?
Yes. But as stated in our tips section, fresh pumpkin purees are runnier than canned purees. However, it has a more natural flavor. To create a natural pumpkin puree, you need to roast a small pumpkin and strain the liquids. You can use it for these old-fashioned soft pumpkin cookies. Canned pumpkin on the other hand is intended for mass production so the texture is not always the one you need. Canned pumpkin purees are steamed pumpkin along with other squashes, unlike fresh purees which are made out of roasting pumpkin alone.
Why are my pumpkin cookies flat?
Flat cookies are often caused by several possibilities. One, do not bake them on a hot cookie sheet. Second, make sure that you have the right and exact measurement of flour. There should not be too few or too many. Another one, which is more common, is when we add too soft or melted butter. Make sure that you avoid these to help your cookies rise properly.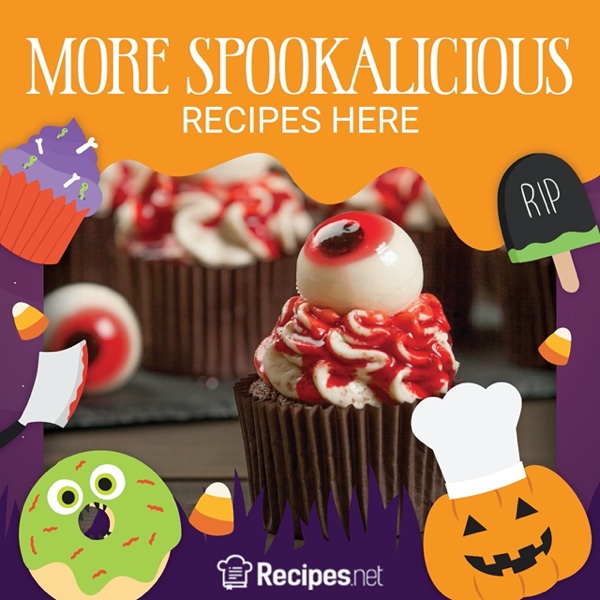 Conclusion
These soft pumpkin cookies are better than store-bought ones. They are soft yet crunchy and packed full of pumpkin flavor to get you into the fall mood. Serve them up with some warm milk for a more tasteful afternoon snack.
Advertisement
Continue Reading Below
Topics:
Advertisement
Continue Reading Below
Advertisement
Continue Reading Below
Sammicat

It super funny and easy to make. Thanks~ After the cookies are baked, I melt the white chocolate and use a toothpick to draw the face on the cookie , looks really funny XD

Reply