Who wouldn't want a bite of soft and sweet Royce nama chocolates? They taste just as elegant and regal as they look. Purchasing Royce' chocolate is really worth every penny you spend on it. But what if you don't have to spend much to have a luscious bite of it? 
Share some love by making batches of homemade nama chocolates with our Royce' Nama Chocolate Hack. You wouldn't be able to tell the difference between our chocolate hack and Royce's. You should also check out our Fannie May's Chocolate Cream Candies recipe that's also perfect for a homemade sweet Valentine's treat. The kids and kids at heart will surely love it. 
What is Royce Nama Chocolate?
If you have visited Japan, then you must have encountered this luscious chocolate. It's a popular gift at Japan's airports and gift shops but Royce' already has shops all over the world so you won't miss out on one of the finest chocolates out there. 
They make Nama chocolate from fresh cream and high-quality dark chocolate, so it should always be kept chilled. It's also a form of ganache, like the one you use as a filling for your chocolate truffle recipe. It's cubed and dusted with fine cocoa powder for that sleek and elegant look. 
However, quality and exceptional taste can come at a price. Royce's chocolates, including their iconic Nama Chocolates, can be quite expensive, but you can definitely make your own version of it at home. And that's where our easy copycat recipe comes along.
What's In Our Royce Nama Chocolate Recipe?
Just like its name "nama" which means 'raw' or 'fresh' in Japanese, our nama chocolate is made from fresh heavy cream and high-quality dark chocolate. The cocoa powder dust gives it a bittersweet kick that compliments the ganache giving the treat a spiral of exquisite flavors. 
We have easily recreated Royce's elegant Nama Chocolate with just 5 ingredients. With the easy prep of this copycat recipe, you can easily recreate this iconic chocolate treat originally made in Sapporo, Japan right in your own kitchen. We're bringing you an authentic Japanese dessert by making a batch of deliciously soft chocolates that instantly melt in your mouth.
This homemade Japanese chocolate is perfect for gifting, especially this Valentine's Day. Fill your gift box with love, effort, and an irresistibly delicious sweet treat.
Tips In Making Nama Chocolate
Although this Royce' chocolate recipe is a fail-proof one, you might still want to note these tips for a much better outcome.
Use heavy cream.

The kind of cream you use for this recipe will affect the texture of your nama chocolates. Make sure to use heavy cream to makes your chocolate silky and salaciously smooth. 

Use clean and dry utensils.

Water can easily melt your chocolate and affect its consistency. It will leave you with a lumpy and sweaty outcome. So make sure that the saucepans, bowls, and everything you will use in making this recipe is completely dry and does not have a single drop of water on them. Using wet utensils, even the knife you will use to cut the chocolates to cubes or even steam will affect how your chocolates will turn out.

Choose quality dark chocolate.

The chocolate bar that you will use will determine the overall taste of your nama chocolates. So remember to use one that you like and will enjoy eating all by itself. Also, make sure that it doesn't have vegetable fat in its ingredients and that it's made of cocoa butter and has at least 65 to 70 percent cacao content.
For more gift ideas, you can also try making our Strawberry Fudge Truffles. These sweet fruity little goodies have sweet, tangy, and nutty flavors that you can enjoy on special occasions with just 5 ingredients.
It's like magic, but making everything with love really makes any recipe taste a lot better. Making a box of Royce' chocolates for someone this Valentine's Day is like giving them love on bite-sized chocolates. Enjoy these soft and delicious square chocolates any day with this simple and easy-to-follow recipe.
Royce' Nama Chocolate Hack Recipe Video
How To Make Royce' Nama Chocolate Hack
Our version of the famous  Royce' Nama Chocolate is made with quality dark chocolate and easy to find ingredients. Enjoy every bite of silky, smooth, and decadent chocolate for a mouthwatering treat that you can share with your loved ones.
Ingredients
14¼

oz

dark chocolate bar,

at least 70% cacao content, shaved

¾

cup

heavy cream

½

cup

cocoa powder

1

tbsp

brandy,,

can be rum, whiskey, or bourbon
To Serve:
¼

cup

cocoa powder,

for dusting
Instructions
Grease a baking casserole of your choice and line it with parchment paper, preferably 8-inches. Allow excess parchment paper to hang over its edges.

In a saucepan, add the heavy cream and heat for approximately 15 minutes or until simmering. Remove from the heat.

Add the shaved dark chocolates and your choice of liqueur into the heavy cream and whisk until melted and completely smooth.

Pour the mixture into your prepared baking dish and smoothen the surface. Tap the baking dish onto the counter a few times to release any air bubbles.

Pour the mixture into your prepared baking dish and smoothen the surface. Tap the baking dish onto the counter a few times to release any air bubbles

Wrap with cling film and transfer to a chilled area. Allow the chocolate to firm up for at least 6 hours, preferably overnight.

Prepare a pot with very hot water, when you're ready to portion your chocolate.

Once the chocolate has firmed up, using the excess parchment paper for leverage, lift to release from the baking casserole and transfer to your working area.

Dip the blade of the knife in the pot of hot water then dry it well with a towel or heat the blade of the knife with a kitchen torch.

Cut the excess chocolate around the edges to have nice sharp corners.

Make sure to constantly clean and warm your knife before each cut to achieve a nice sharp cut. Cut the chocolate into 1-inch strips then cut the strips into cubes.

Sprinkle cocoa powder on top. If you want all sides to have cocoa powder, you may dip in cocoa powder to coat all sides. Work quickly, as the chocolate has to be maintained cold. You may need to chill the chocolate at intervals while portioning.

Serve your nama chocolates on a plate and enjoy!
Recipe Notes
This recipe makes 28 pieces of square chocolates.

Do not bring your cream to a boil.

Once you see some bubbles forming on the side of your saucepan, immediately remove it from the heat. Heating your cream for more than 120 degrees F makes the cocoa butter separates from the rest of the chocolate. Leaving you with nothing because there's no way to save it.

Keep stirring when heating your cream

so you don't burn it and to avoid the separation of the cocoa butter.
Nutrition
Calcium:

71mg

Calories:

459kcal

Carbohydrates:

33g

Cholesterol:

37mg

Fat:

35g

Fiber:

9g

Iron:

8mg

Potassium:

572mg

Protein:

7g

Saturated Fat:

21g

Sodium:

23mg

Sugar:

14g

Trans Fat:

1g

Vitamin A:

397IU

Vitamin C:

1mg
Nutrition Disclaimer
Commonly Asked Questions
How long can I keep this chocolate?
Keep it chilled and store it in an airtight container, preferably with a silica gel inside to absorb all the moisture and this will make it last for 4 days. Freezing the chocolate will get you to keep it for an entire month. However, note that this Royce' nama chocolate is best consumed immediately.
What happens if I don't heat my knife before cutting the chocolate?
You will not have a sharp clean cut. Heating and cleaning your knife before and after you cut, the chocolate will give you clean sharp slices of chocolate.
My nama chocolate turned out too soft. What went wrong?
Using low-quality chocolate with vegetable fat affects the consistency of your nama chocolate. Use quality ones with cocoa butter and always remember to keep it chilled.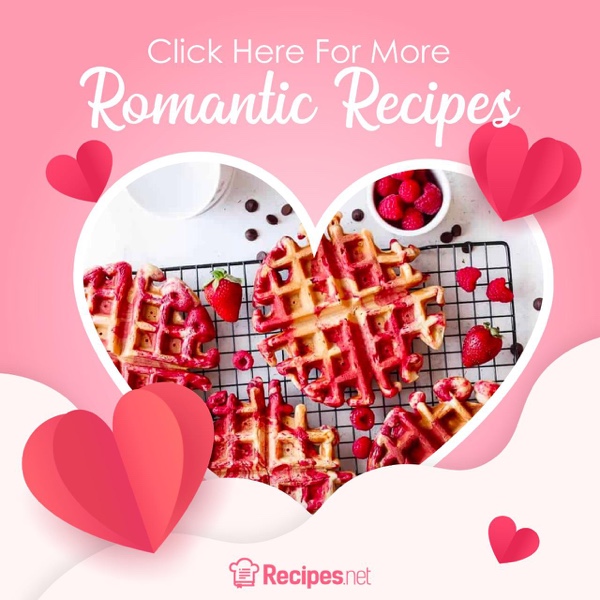 Conclusion
This recipe makes silky and mouthwatering square chocolates dusted with fine cocoa powder. It also has an elegant look to it and tastes just as great as it looks. Make your Valentine's gift extra special with this famous Japanese chocolate that you can easily make at home.
Related Chocolate Dessert Recipes