Made with just three ingredients —milk chocolate, white chocolate, and peanut butter— tiger butter is one of the easiest Christmas candy recipes you can prepare for the holidays. It has the consistency of fudge but comes in the shape of chocolate bark, hence it's also called tiger fudge or tiger bark. And oh boy, these white chocolate peanut butter fudge pieces look amazing in those intricate tiger-like fudge swirls! Make this easy tiger butter recipe to add to your holiday charcuterie board or serve it as a dessert with eggnog latte.
Tips on Making Tiger Butter Fudge
Here are the best tips on how to perfect making this tiger butter fudge recipe at home:
Use good chocolate.

We recommend using couverture chocolate as its high-fat content gives better flavor. You can choose between dark chocolate, milk chocolate, or semi-sweet chocolate. Chocolate morsels, callets, or bars? Use whichever is the best chocolate for you.

You can pick between chunky or creamy peanut butter,

but the latter will help you achieve smoother swirls. You can also use almond butter to make yummy

almond bark fudge

.

You can melt the chocolate in a glass bowl using either a double boiler or a microwave.

Make sure that no water will touch the chocolate because any moisture will ruin its texture. Chocolate easily burns, so it's best to melt it slowly and at a low temperature.

Add other delicious ingredients to the tiger bark

. You can sprinkle some sliced almonds, dried fruit, and even edible gold dust or gold leaves to make it more festive!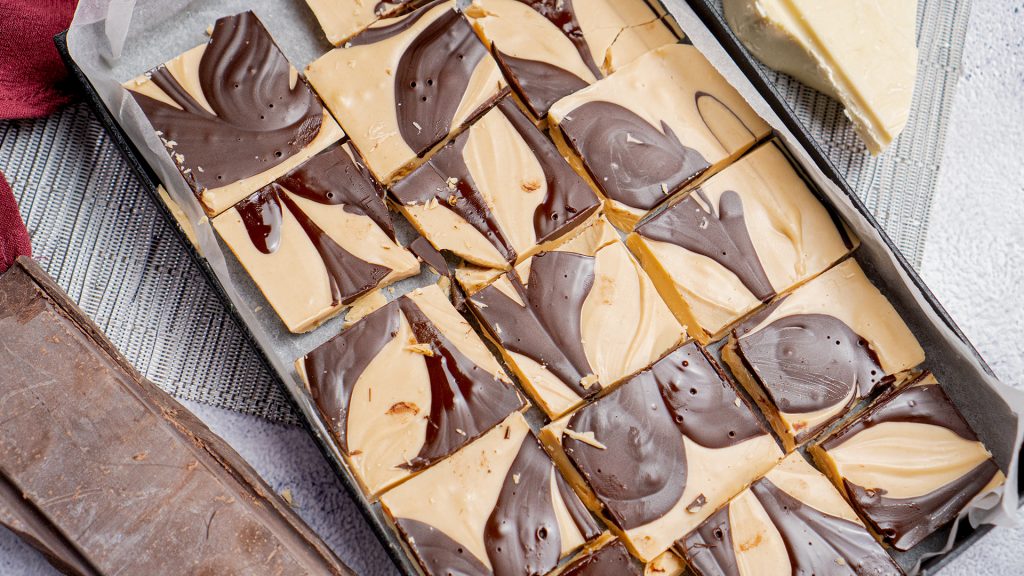 Tiger Butter Recipe
Frequently Asked Questions
Can you freeze tiger bark?
Yes. Wrap each piece of tiger bark in parchment paper, then place them in an airtight container. They will stay good for 3 months in the freezer.

How long does fudge last unrefrigerated?
Kept in an airtight container, the tiger fudge will last for 7 to 14 days. It's best to wrap each piece or at least separate each piece with parchment or wax paper.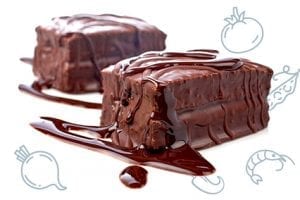 Conclusion
This easy chocolatey, nutty tiger butter fudge recipe deserves a spot on your dessert menu! Make it in under an hour using only three ingredients for your family and friends.
Topics: