Fluffy Japanese Pancakes has won the hearts of many with its delectable airy texture and buttery aroma. Despite its delicate and complicated appearance it's actually easy to do at home. Be cautious as your standards for pancakes will never be the same after having this one!
 It is often compared to soufflé because it is an egg-based dish that's made mainly from eggs (heaps of egg whites) and flour. 

Tip: Let the batter sit for 20-30 minutes. By letting it sit, it gives the starch granules time to expand resulting in an airier pancake.
How To Make Fluffy Japanese Pancakes
Breakfast or snacks, these fluffy, airy, delicate pancakes can be your new favorite craving that you will look forward to first thing in the morning. Be cautious as your standards for pancakes will never be the same after having this one!
Ingredients
2

egg yolks

4

egg whites

4

tbsp

sugar

1

tbsp

canola oil

1

tsp

vanilla extract

3

tbsp

milk

1 ⅓

cup

cake and pastry flour

1 ½

tsp

baking powder

¼

tsp

salt

⅓

meringue
Instructions
Preheat the non-stick frying pan for about ten minutes with three ring moulds, these moulds will be used to shape your fluffy pancakes in a cylindrical shape. While waiting for the pan, proceed to make the batter.

To create the meringue, get 4 whole eggs and separate the yolk from the whites. Set the egg yolks aside as you will be needing this in the next steps. Beat the egg whites using an electric mixer for about thirty seconds or until the batter achieves a foamy texture. Add 3 tablespoons of sugar, increase the speed of your mixer to high for three to five minutes until stiff peak form. Set this aside.

In a separate bowl, toss two egg yolks and 1 tablespoon sugar. Make sure to whisk it until it is dissolved before adding 1 tablespoon canola oil, 1 teaspoon vanilla extract, and 3 tablespoons of milk. After that, sift 1 ⅓ cake and pastry flour, 1 ½ teaspoon baking powder, and ¼ teaspoon salt onto the egg yolk mixture and whisk it until it is smooth.

Pour ⅓ of the meringue mixture onto the egg yolk batter. Mix until there are small lumps or streaks visible in the mixture. You can now proceed to filling half of the ring molds with the batter, take seven minutes to cook each side of the pancake, or until you reach a slightly golden color.
Nutrition Facts
Calories:
284
kcal
|
Carbohydrates:
45
g
|
Protein:
9
g
|
Fat:
7
g
|
Saturated Fat:
1
g
|
Cholesterol:
99
mg
|
Sodium:
388
mg
|
Potassium:
118
mg
|
Fiber:
1
g
|
Sugar:
13
g
|
Vitamin A:
148
IU
|
Calcium:
132
mg
|
Iron:
2
mg
Commonly Asked Questions
How can I make my pancakes fluffier?
The main cause of the failure to make your Japanese pancakes fluffy is because you are mixing your batter way too much. Overmixing your batter can make the texture tough leading to a flat pancake, you can stop mixing when you can see small lumps in the mixture. Make sure that the ingredients are soaked well to your batter by letting the batter rest for a good 20 minutes.
Can I use gluten-free flour to make pancakes?
Yes! As this recipe suggests using cake or pastry flour, as they contain less protein than its flour counterparts, GF flour can be used in this recipe.

What goes well with fluffy Japanese pancakes?
Fluffy Japanese Pancakes can be paired with anything your mouth craves! These little soufflés are more delicious with your favorite syrup, fresh or frozen fruits, cheese frosting, and basically everything! Spoil yourself with this easy-to-make and affordable dish that may look like a professional chef made it especially for you.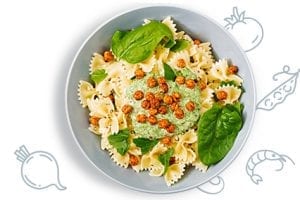 Conclusion
If you've ever wondered why people are going crazy about these pancakes, they are not your ordinary pancakes. It seems to be a mix between a soufflé and a pancake, but don't get it wrong, it can stand on its own. It's easier than it looks.
These are simply a delight. You can pair it will some orange wedges, or some crispy bacon. It's hard to deny that any pancake goes well with a cup of joe, especially in the morning.