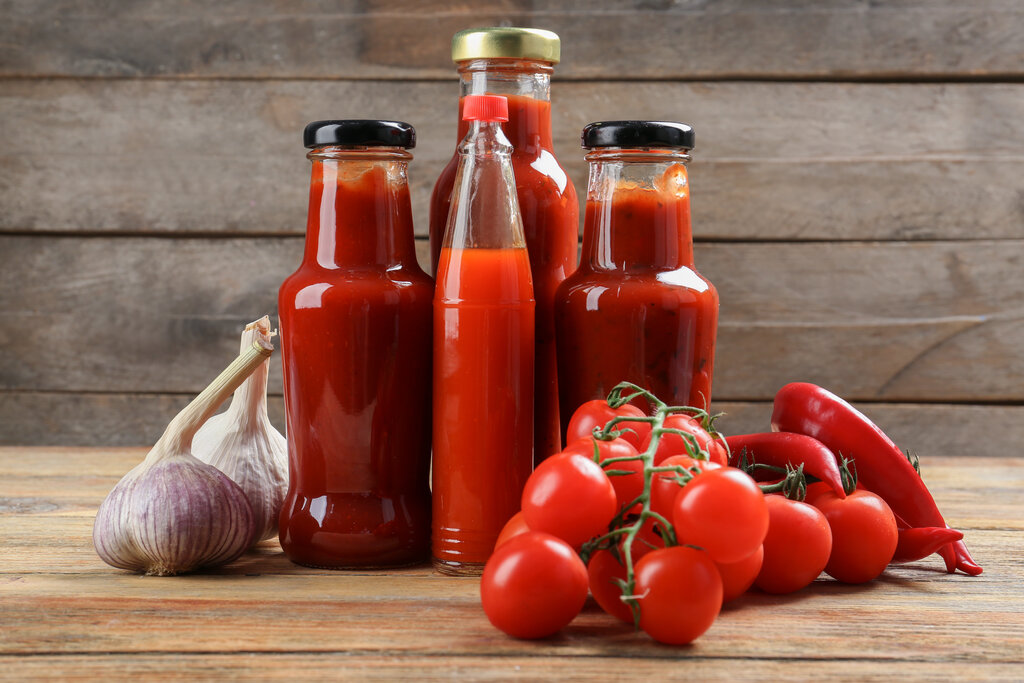 11 Substitutes for Tomato Sauce You Can Use
Are you currently rummaging through your cupboard to find the best substitute for tomato sauce because you ran out of it again? Your dilemma is very understandable. Tomato sauce is an essential ingredient that you shouldn't just skip out on. Beyond being an excellent tomato paste alternative, it also adds a deep red hue and enriches the flavor of any recipe. So, the best thing to do when you don't have this sauce on hand is to rely on a worthy replacement.
If you forgot to stock up on this flavorful condiment or have used up everything down to the last drop in your last cooking project, here are the best swap-ins you can use instead. Make sure to follow the proper ratio, though, for a spotless substitution!
11 Best Tomato Sauce Substitutes
Cooking without tomato sauce (even if the recipe asks for it) is simply out of the question. Instead of leaving this condiment out or, worse, abandoning your cooking project entirely, remedy the situation with these best tomato sauce substitutes: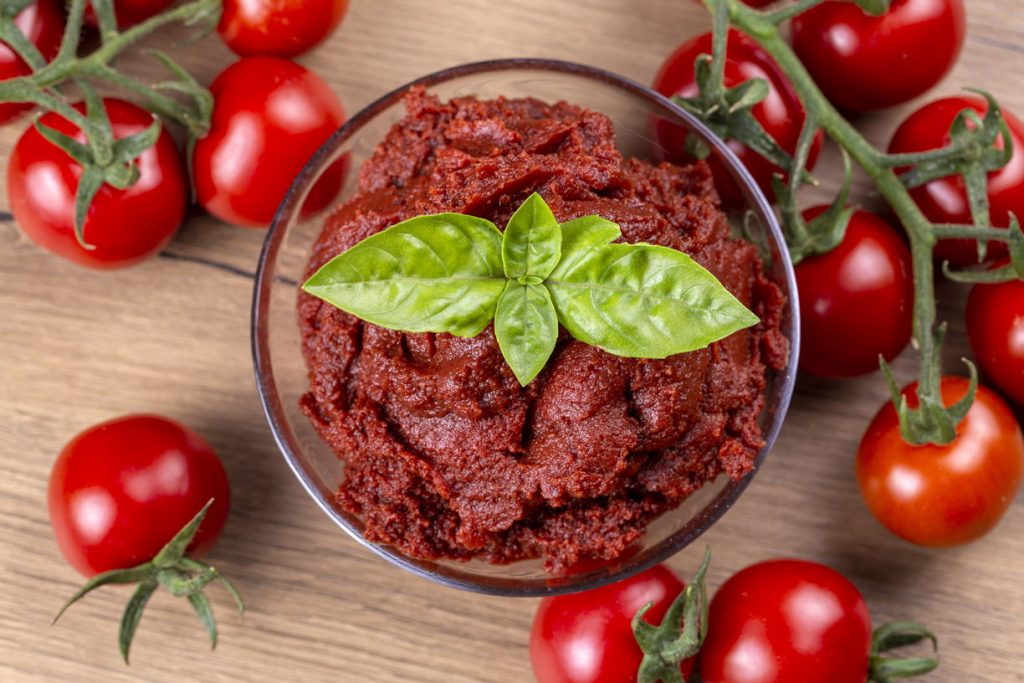 Tomato paste is the best substitute for tomato sauce. That's because it is made from concentrated tomatoes that have been simmered for hours. As such, it has a richer flavor and a thicker viscosity than its saucy counterpart. But despite the difference in their texture, tomato sauce and paste are interchangeable. Tomato paste, similar to tomato sauce, is also seasoned with garlic, onion, and herbs, replicating the sauce's flavor.
This substitution requires one part tomato paste and one part water to achieve the proper consistency. Simply put, mix ½ cup of the paste with ½ cup of water to make tomato sauce from tomato paste. To completely turn the tomato paste into a sauce, sauté onion and garlic until tender before adding the paste-water blend. Then, cook until the mixture reaches your desired density. Incorporate herbs and other components like sugar and olive oil to amplify the taste even more.
Canned Tomatoes
Whether stewed, diced, or crushed, canned tomatoes are an excellent substitute for tomato sauce. Crushed tomatoes, though a bit richer than tomato sauce when puréed, will suffice if you need an ideal replacement for your recipe. Meanwhile, you can also blend stewed tomatoes or diced tomatoes using your food processor to make a good substitute for tomato sauce. 
Whichever type of canned tomatoes you will use to replace tomato sauce, drain off the liquid first. Then, place the tomatoes into your blender or food processor and blend until the mixture has a sauce-like consistency. Some of these products do not have seasoning, so feel free to add salt, herbs, or spices to make up for the flavor. Swap in an equal amount of canned tomatoes in place of tomato sauce.
Tomato Soup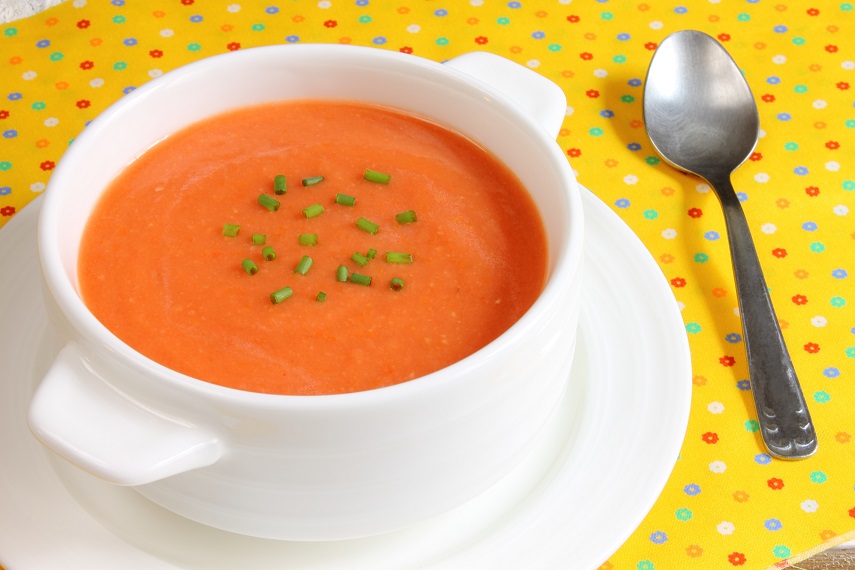 Can you use tomato soup when you're out of tomato sauce? The answer is yes! Tomato soup and tomato sauce both contain, well, tomatoes. However, the former is usually broth milk-based and has a thinner consistency than the latter. Tomato soup also has a slightly sweeter palate profile, so adding a few seasonings is necessary to balance out the flavor. 
For this substitution, 1 can or 10 ¾ ounces of tomato soup is already equal to one cup of tomato sauce. You also have to lessen the amount of any other liquid ingredient called for in the recipe by ¼ cup. Tomato soup will work best in any soupy recipes that require tomato sauce.
Ketchup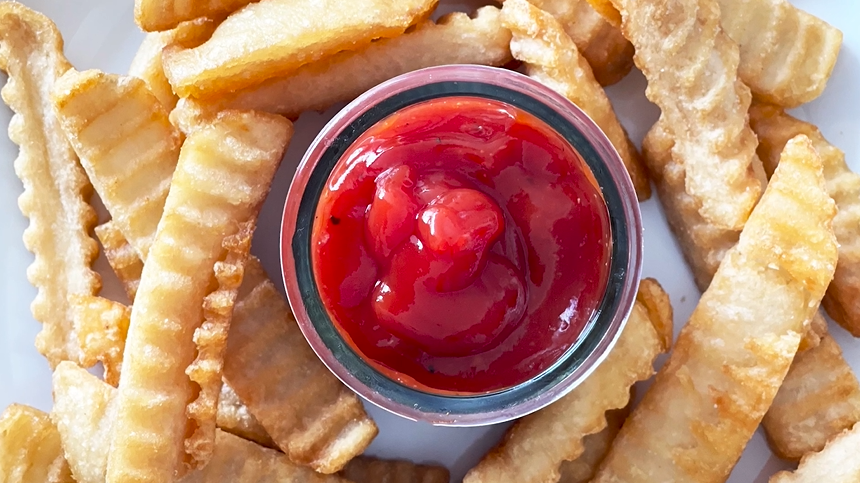 If you don't have tomato sauce on hand, you can always use ketchup instead. After all, this product is made from tomatoes too. However, ketchup has a sweet-tangy palate because of its sugar and vinegar contents. So, you have to modify the flavor a bit by incorporating spices or herbs like basil.
A 1:1 swap will work here. Just add one cup of ketchup for every cup of tomato sauce called in a recipe. This thick condiment will be an excellent substitute for sweet dishes. However, it's not the best for savory dishes like lasagna due to its sweet palate.
Pasta Sauce/Spaghetti Sauce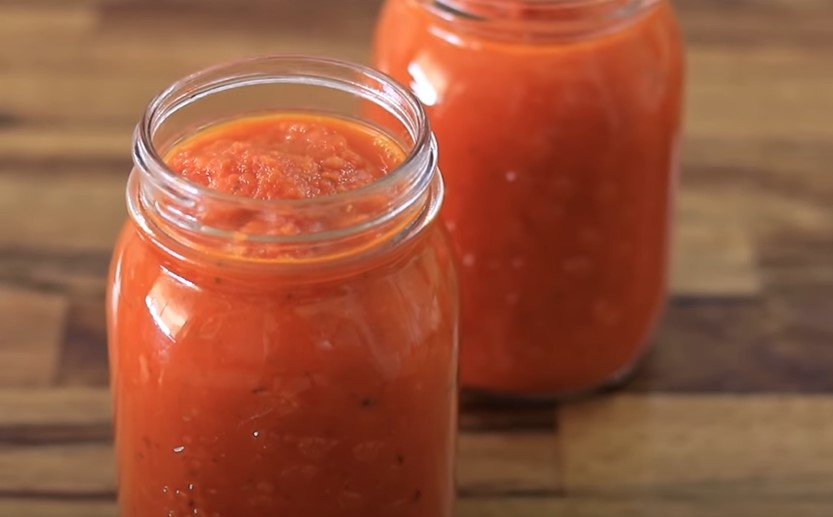 If you have some pasta sauce or canned spaghetti sauce in your cupboard, then you're in luck! By and large, these flavorful sauces are made from fresh tomatoes and tomato paste, making them great swap-ins for tomato sauce. However, pasta and spaghetti sauce have a slightly different flavor profile since they are seasoned with more herbs and spices. So, you may want to adjust the ingredients and taste when using this alternative. Remember that one cup of pasta sauce or spaghetti sauce is enough to replace one cup of tomato sauce. 
Marinara Sauce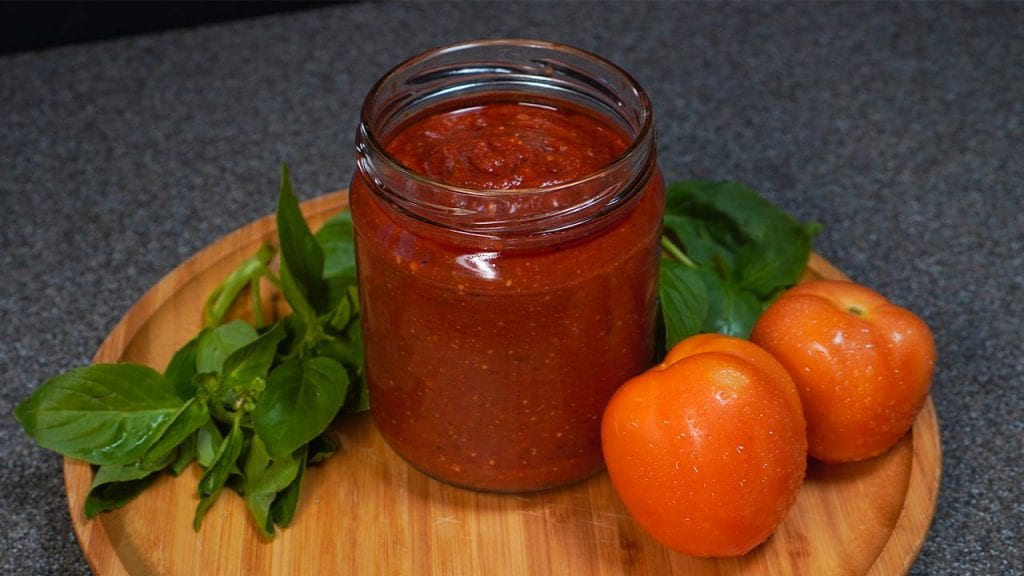 Another tomato-based sauce, marinara comes in handy when you need a replacement for tomato sauce. Similar to pasta sauce and tomato sauce, it is also seasoned with herbs and spices. In terms of consistency, though, marinara is a bit thinner than tomato sauce. It might not provide the authentic tomato palate for your dish, but just tweak the flavor a little, and you got yourself a handy tomato sauce alternative that is close to the original! Incorporate the same amount of marinara for tomato sauce in whatever recipe you are cooking.
Tomato Puree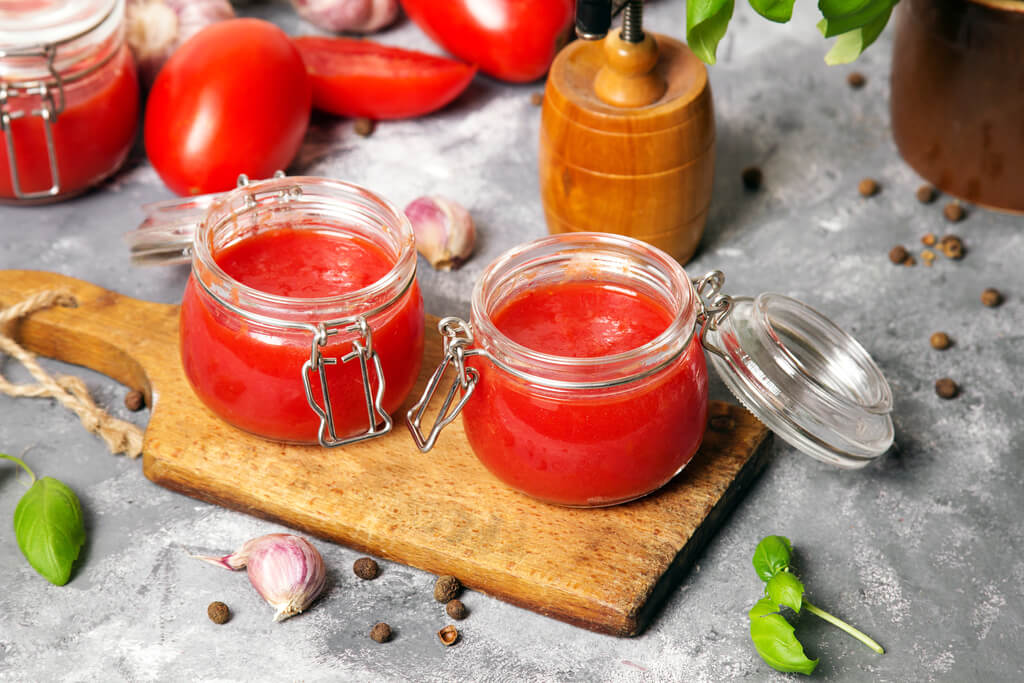 Tomato sauce makes for a great tomato puree substitute and vice versa. So, if you are out of tomato sauce, you can use tomato puree in a pinch. Made of cooked and strained tomatoes, it has a thicker viscosity than tomato sauce. When you use tomato puree instead of sauce, take note of the 1:1 substitution ratio.
Tomato Juice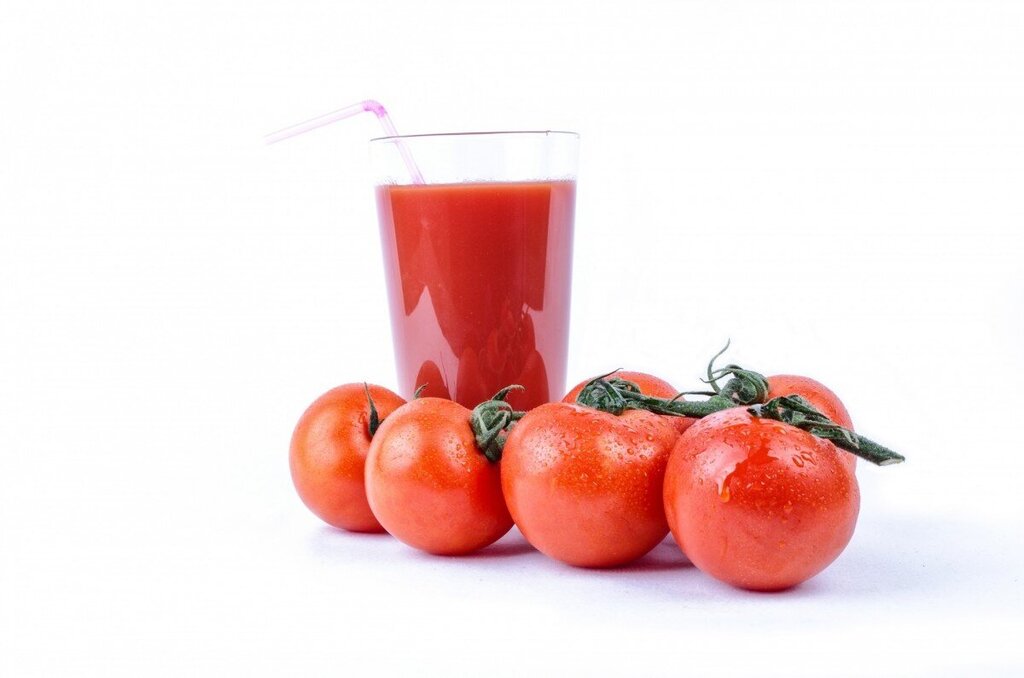 In need of a tomato sauce substitute? You can also use tomato juice in a pinch. However, it is worth remembering that tomato juice has a shorter shelf-life than other tomato sauce alternatives on this list because it does not contain preservatives or additives. In terms of consistency, it is a bit thinner than tomato sauce. However, using a roux, a combination of flour and fat, might help thicken its texture. 
All you have to do is cook the roux in butter or oil, add the juice, and simmer until1 it reaches a paste-like consistency. Remember, for every cup of tomato juice, add two tablespoons of roux. For this substitution, one cup of tomato juice is enough to replace ½ cup of tomato sauce and ½ cup of another liquid ingredient that the recipe requires.
Tomato Passata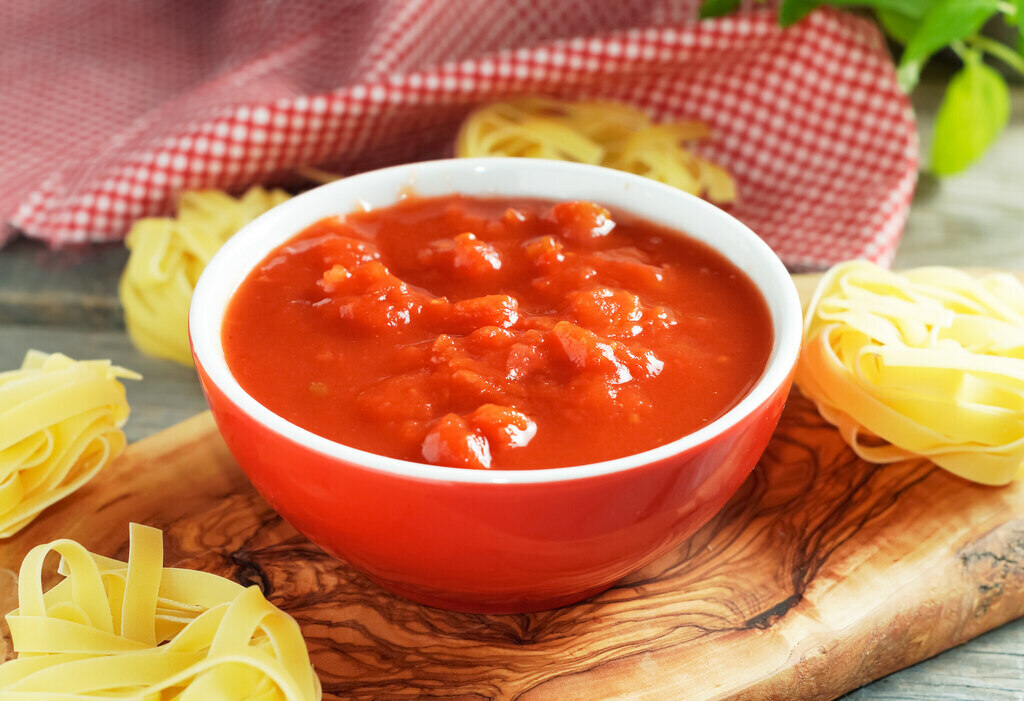 If you are wondering what to substitute for tomato sauce in cooking, then tomato passata is another worthy alternative to try. Tomato passata, in essence, consists of uncooked tomatoes that have been pureed and then strained to remove the skins and seeds. Its viscosity is similar to tomato puree – rich and thicker than tomato sauce. For this replacement, incorporate one cup of passata for every cup of tomato sauce required in the dish.
Pureed Bell Peppers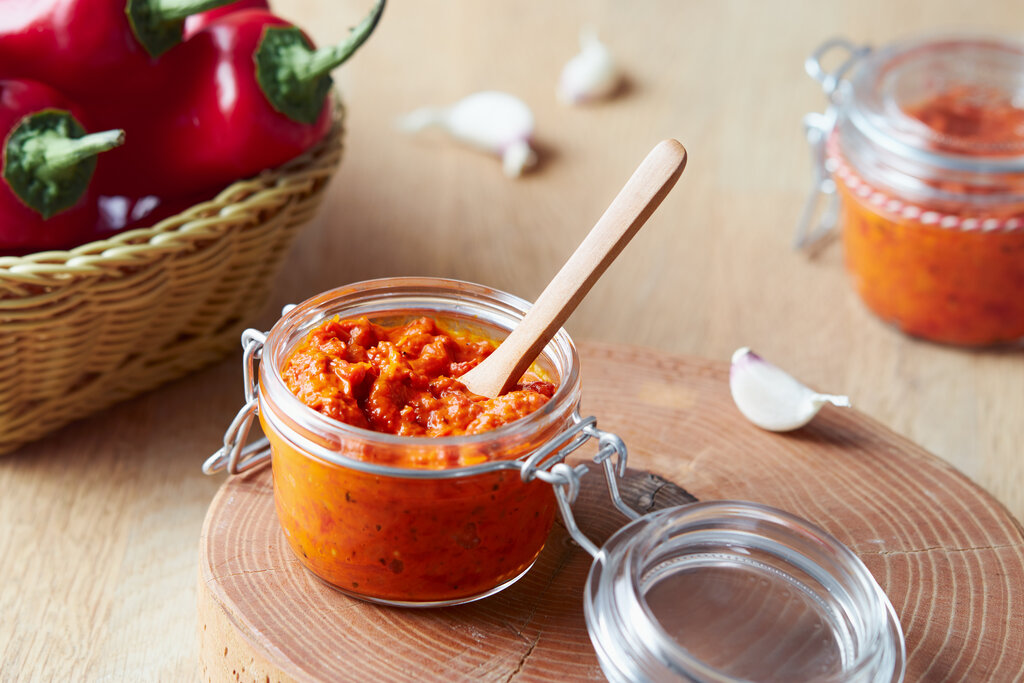 If there are no tomato-based products in sight to replace tomato sauce, you can actually opt for non-tomato substitutes such as bell peppers. When using bell peppers as a replacement, you need to roast them first before pureeing them to get a sauce-like texture. If you have a store-bought jar of roasted red peppers, simply blend them using a blender or food processor. Feel free to incorporate broth or water if the consistency is a tad thicker than what you prefer. If you replace the tomato sauce with pureed bell peppers, note that one cup of pureed bell peppers can replace one cup of tomato sauce.
Fresh Tomatoes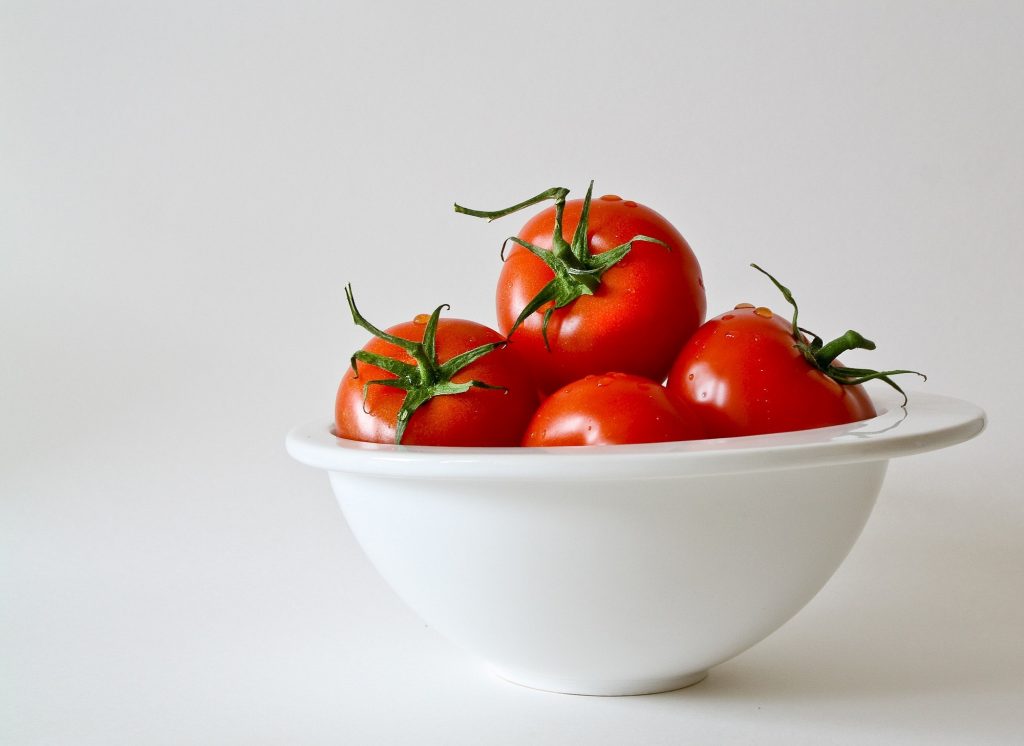 While there are many readily available substitutes out there, making your own tomato sauce sounds like a rather great idea. Give the section below a quick scan and learn how to whip up a rich and flavorful tomato sauce at home using those fresh tomatoes from your garden or the nearby farmer's market!
How to Make Tomato Sauce at Home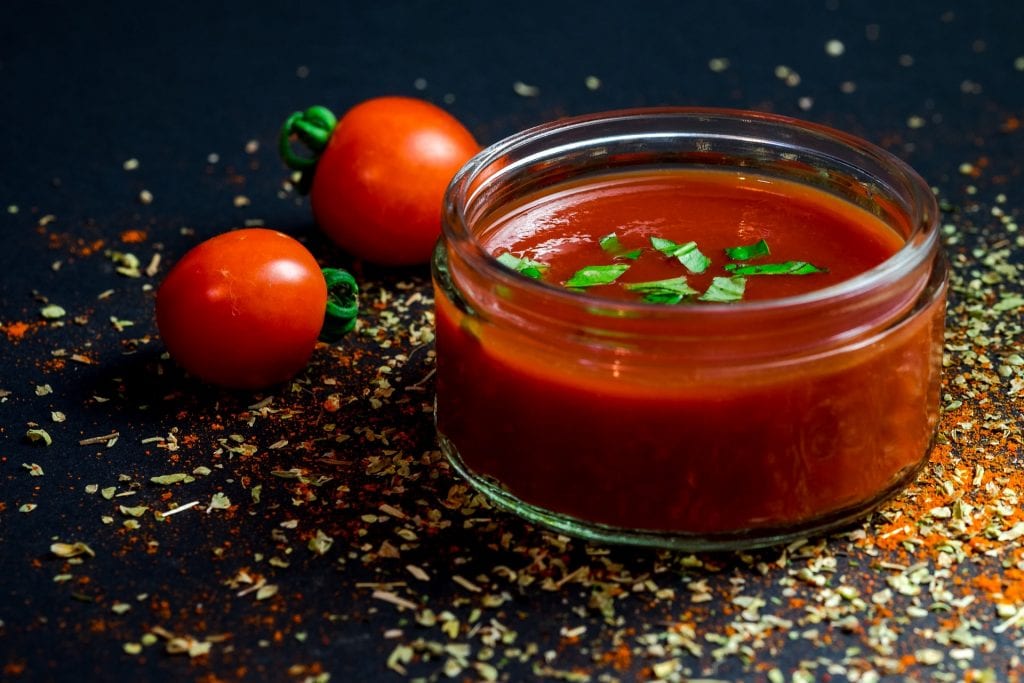 Don't have tomato sauce on hand? Sure, there are many alternatives you can use instead. But, making your own is actually the best thing to do if you want the authentic, rich flavor that tomato sauce brings about. So here's how to make tomato sauce from fresh tomatoes:
Ingredients: 
5 to 6 lbs tomatoes
2 tbsp olive oil
1 onion, chopped
1 to 1 ½ cloves of garlic, minced

Dried basil

Dried oregano

Salt and pepper
Instructions:
First, place the tomatoes in boiling water. Blanch them for 1 to 2 minutes to make the peeling much easier. After that, gently rinse the tomatoes with cold water. 

Next, carefully remove the skin of the blanched tomatoes. Then, slice them in half and scrape out the seeds.

Heat olive oil in a

large

sauce pan

. Then, add the chopped onions, minced garlic, basil, and any flavorings you prefer to boost the taste.

Add the tomatoes to the saucepan, then reduce the heat. Simmer until the mixture is no longer watery and has reached the desired consistency.

Lastly, remove the sauce from the heat when it is thick enough. Afterward, place your finished product in a jar for storage. 
3 Delicious Recipes With Tomato Sauce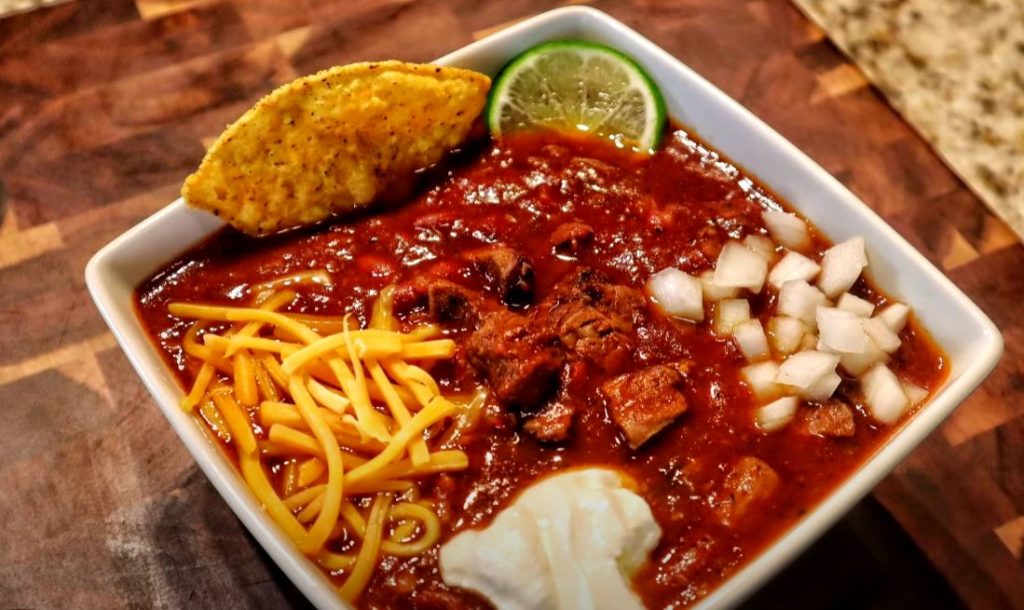 Here are some fantastic recipes that make use of this flavorful and versatile ingredient:
Vegetarian Lasagna

– Elevate your meatless Mondays with this vegetarian lasagna recipe. It's a delicious way to make your vegetable-averse kids eat their veggies!

Steak Chili

– This recipe starts with seasoned tender slices of meat. Adding jalapeños and chili powder will definitely give this comfort food a delicious punch.

Spaghetti Sauce and Meatballs

– Meatballs slathered in a flavorful sauce make for a great weeknight dinner. You can even serve them over spaghetti or pasta!