Copycat Chili's Tortilla Chips Recipe
Recipes.net Team
Published
March 13, 2020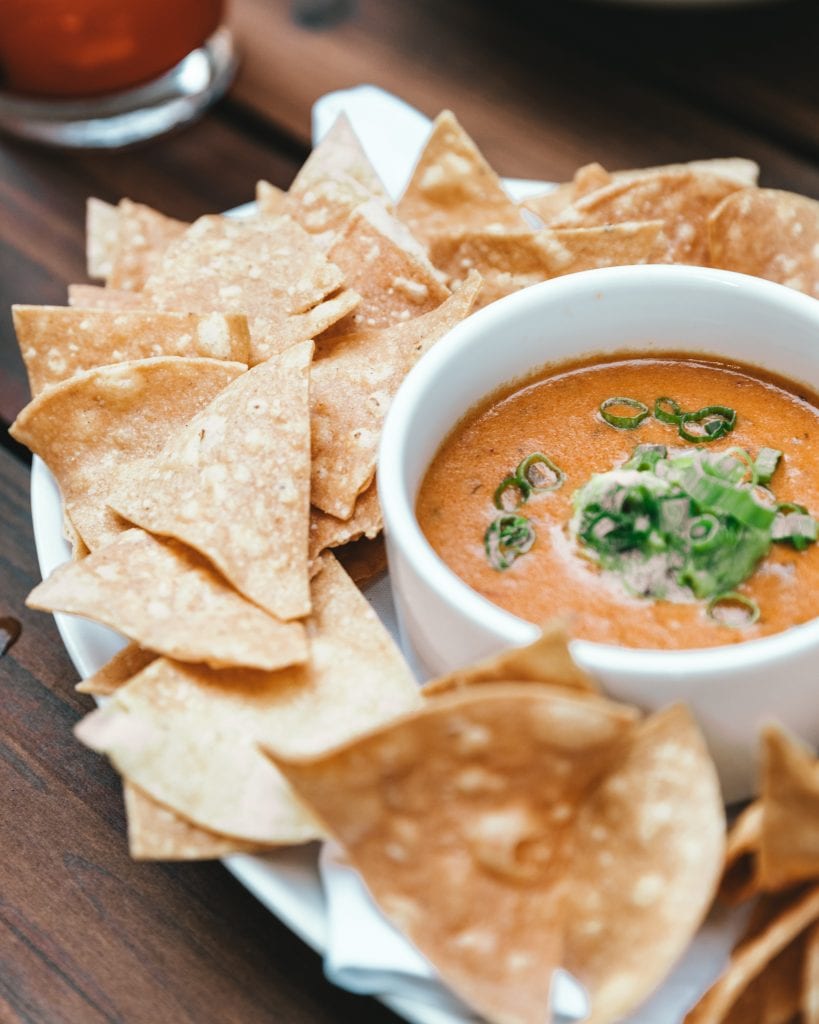 So it's Taco Tuesdays and you don't know what to prepare. No worries, we got you covered! Recreate this signature tortilla chips from Chili's in the comfort of your own home by following these easy steps.
Chili's specialize in Tex-Mex cuisine and has been actively serving people since 1975. This tortilla chip recipe will surely give you that crisp satisfaction and the authentic Tex-Mex experience.
You no longer have to go out for takeout when you follow this recipe. Now you can serve tortilla-based dishes anytime you want, anywhere you want. 
How To Make Copycat Chili's Tortilla Chips
Make your own Chili's tortilla chips at home with this recipe.
Preparation Time:
15

mins
Ingredients
1

package

any size flour tortillas

3

tbsp.

vegetable oil

pinch

of sea salt

you favorite salsa
Instructions
Grease a baking sheet with vegetable oil so that your tortillas don't stick to it.

Then, lightly coat one side of each flour tortilla with oil and some sea salt and stack them all on top of each other. Repeat as necessary.

Cut your tortillas into eighths and spread them out onto your baking sheet.

Bake at 350 degrees F for about 10 minutes.

Be sure to watch your chips because they can go from the perfect colored brown to a dull distasteful black in minutes.

Serve immediately, together with your favorite salsa.
Recipe Notes
Serve these tortilla chips lightly salted so as to enjoy them with a multitude of dips and salsa. Go for a regular salsa, or if you want a little something different, try out this Tostitos salsa con queso recipe for some cheesy goodness.
Nutrition
Calcium:

60mg

Calories:

247kcal

Carbohydrates:

29g

Fat:

13g

Fiber:

1g

Iron:

2mg

Potassium:

87mg

Protein:

5g

Saturated Fat:

8g

Sodium:

388mg

Sugar:

2g
Commonly Asked Questions
What goes good on tortilla chips?
Other than the aforementioned simple salsa and salsa con queso, we recommend enjoying your tortilla chips with guacamole or even some hummus. Other popular dipping options for tortilla chips include a spinach artichoke dip, pesto, and even some homemade marinara sauce.
What can I do with leftover tortilla chip crumbs?
Don't let those crumbs go to waste! You can make better use of tortilla chip crumbs by using it as an alternative to breadcrumbs for recipes that require breading. Simply chop them in a food processor to achieve a nice, fine texture.
How do you refresh tortilla chips?
The best way to refresh stale tortilla chips is to reheat them in an oven. Lay your tortilla chips on a baking sheet and pop them in the oven at 400 degrees F for about 3 to 5 minutes until they're good and crunchy again.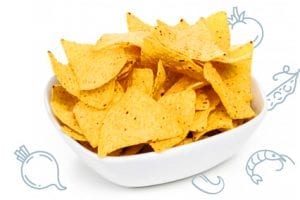 Conclusion
Tortilla chips are a great dish to have on hand because they're easy to make and can be enjoyed in a multitude of ways. Without a doubt, no party is truly complete without a bowl of crunchy tortilla chips for everyone to munch on.