Copycat Chick-fil-A Chocolate Milkshake Recipe
Recipes.net Team
Published
September 1, 2020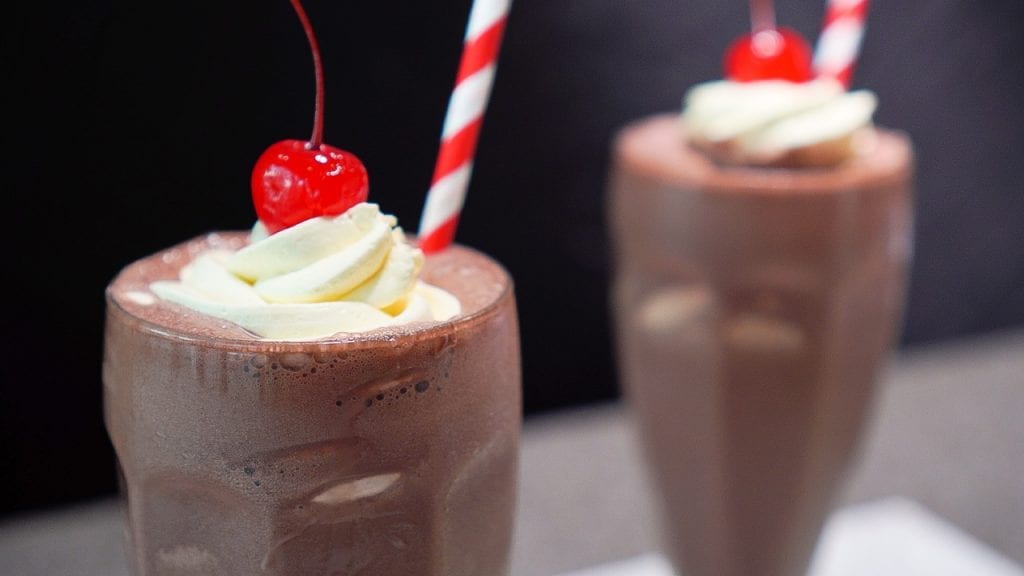 Chick-fil-A might be known for their chicken sandwich but their chocolate milkshake is clearly stealing the spotlight. Above all, people remember this delicious milkshake for its thick and rich consistency. Moreover, Chick-fil-A's chocolate milkshake is a true classic with the right amount of sweetness that just hit the spot. However, despite making a milkshake that's close to the famous fast food joint staple, you can certainly whip up your own version of a chocolate milkshake. 
Apart from topping it with beautiful red cherry, you can also add a pop of color by using sprinkles. Milkshakes aren't the healthiest drink in the world. Although, you needn't wrack your head to think of guilt-free alternatives. You can toss in some banana, strawberries, or peaches to ease the sugar overload. Furthermore, they're natural sweeteners without depending on artificial ingredients. And if you're a vegan, you can always go for dairy-free ice cream. Following a certain diet shouldn't hold you back from treating yourself to a fantastic drink. 
Even more, there are tons of ways to twist this recipe to your liking plus it won't make much of a mess. Serve it in a tall glass with a scoop of vanilla ice cream, and voila! You can enjoy a glorious chocolate milkshake float right in the comfort of your home. Pair this chocolate milkshake with our Copycat Red Robin's Steak Fries to offset that sweet flavor with a salty snack. So, grab your blender, head right into the kitchen and make some creamy milkshakes!  
Copycat Chick-fil-A Chocolate Milkshake Recipe Video
How To Make Copycat Chick-fil-A Chocolate Milkshake
An easy-to-make velvety drink topped with whipped cream and maraschino cherry—the simple and classic Chick-fil-A inspired milkshake that we can't get enough of!
Preparation Time:
15

mins
Ingredients
4

cups

chocolate ice cream

1 ½

cups

milk

2

tsp

vanilla extract

2

tsp

granulated sugar

maraschino cherries,

for garnish

whipped cream,

for garnish
Instructions
Combine your ice cream, milk, vanilla extract, and sugar in a blender.

Blend the mixture for a few seconds or until it reaches a smooth and creamy consistency.

Pour the milkshake into four tall glasses and top them with whipped cream and maraschino cherries.

Serve it cold and enjoy this delicious chocolate milkshake!
Recipe Notes
You can also try topping your milkshake with sprinkles, chocolate syrup, or chocolate chips.
Nutrition
Calcium:

247mg

Calories:

355kcal

Carbohydrates:

44g

Cholesterol:

54mg

Fat:

17g

Fiber:

2g

Iron:

1mg

Potassium:

449mg

Protein:

8g

Saturated Fat:

11g

Sodium:

140mg

Sugar:

40g

Vitamin A:

697IU

Vitamin C:

1mg
Commonly Asked Questions
Are there substitutes for chocolate ice cream?
You can use chocolate milk or cocoa powder as an alternative to chocolate ice cream. However, you won't be able to achieve that thick and creamy consistency. What you can do is blend in a few ice cubes to thicken the milkshake or use 1 ½ cup of heavy whipping cream to replace milk.
Can I make a milkshake without a blender?
Yes! One of the ways to make a milkshake without a blender is by mixing it in a mason jar. Throw in your ingredients into the jar and shake until it reaches your desired texture. You can also stir or whisk your ingredients together in a bowl, although it might require some arm-muscle.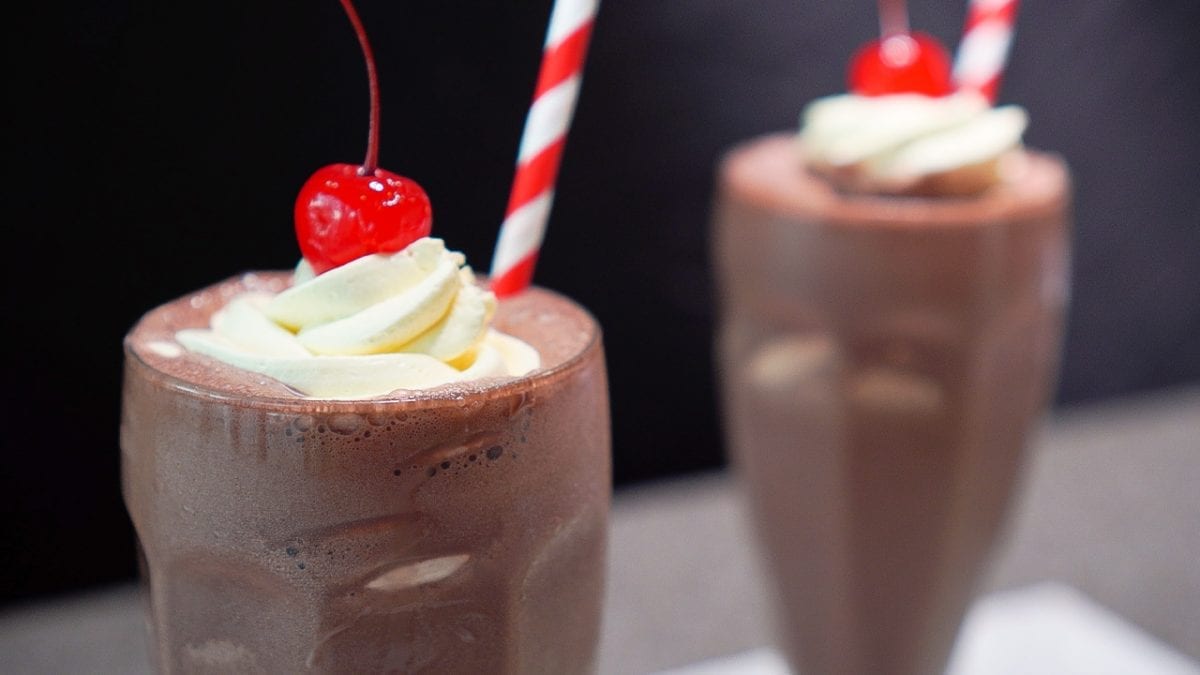 Conclusion
Nothing beats this timeless chocolate milkshake! It's certainly easy to make at home and all you're going to need is a blender and scoops of your favorite chocolate ice cream. In addition, it's perfect for sleepovers, hang-outs, or movie-nights, and will be a hit in any gathering.
The great thing about this recipe is you can definitely switch up the flavors. Whip up this rich and creamy drink in a jiff with just a few ingredients. You barely have any dishes to wash and you're left with a delicious drink to reward yourself for the day.