Satisfy your cravings with this Copycat Chipotle Tortilla Chips Recipe! Surely, you can easily recreate one of their flagship products in the comfort of your home. Just follow this quick and easy recipe and enjoy homemade tortilla chips with your favorite dip. Being a staple snack that's fun to munch on, tortilla chips go well with any dip. Starting to drool? Then cook enough to last for a day. Moreover, try out this great snack to keep you zestful in dealing with today's tasks!
Mix, toss, and bake! Indeed, this three-step recipe saves the day with a tasty and crunchy snack that's easy to make! Get ready to hear that crisp sound in every bite of a simple yet flavorful tortilla chip. All you need are flour tortilla, oil, salt, and lemon juice which you can easily find in the market or even in your kitchen. Aside from having it as a snack on a normal day, prep it for your next potluck or finger food party. Impress your guests with how you personally prepare these chips the Chipotle way!
Their tortilla chips are one of the best in the world without a doubt! Particularly, what makes it really something to look forward to is the freshly-squeezed lime juice that complements its saltiness. So what are you waiting for? You could try it at home and be surprised by how easy it is to make. Although their chips taste great just the way they are, a flavorsome dip brings it to the next level! So if you are a cheese lover, might as well try this Salsa con Queso dip. But if you're in the mood to try fresh salsa, we've got you with a Fresh Tomato Salsa Recipe. Don't postpone, grab your ingredients, and do the baking!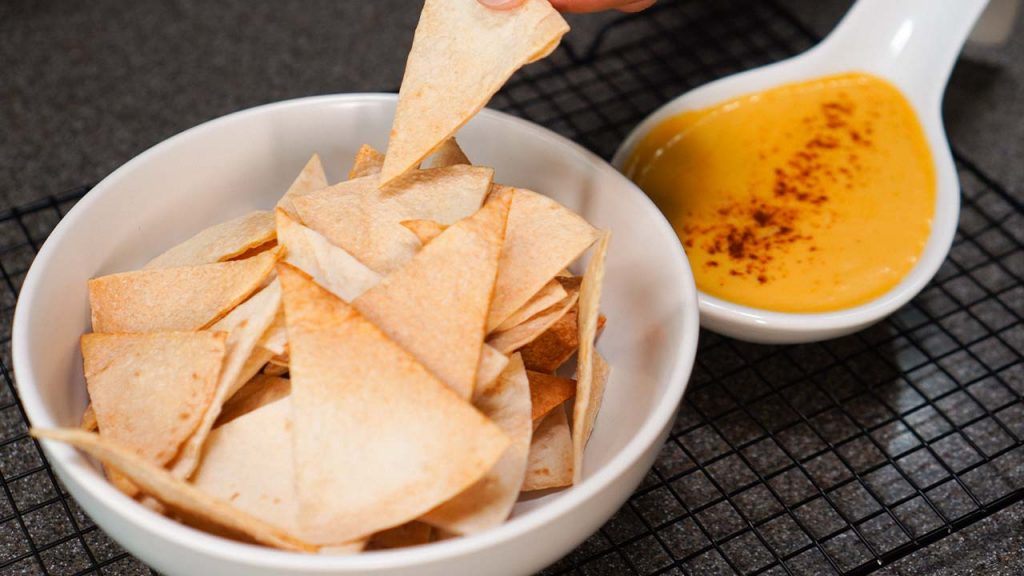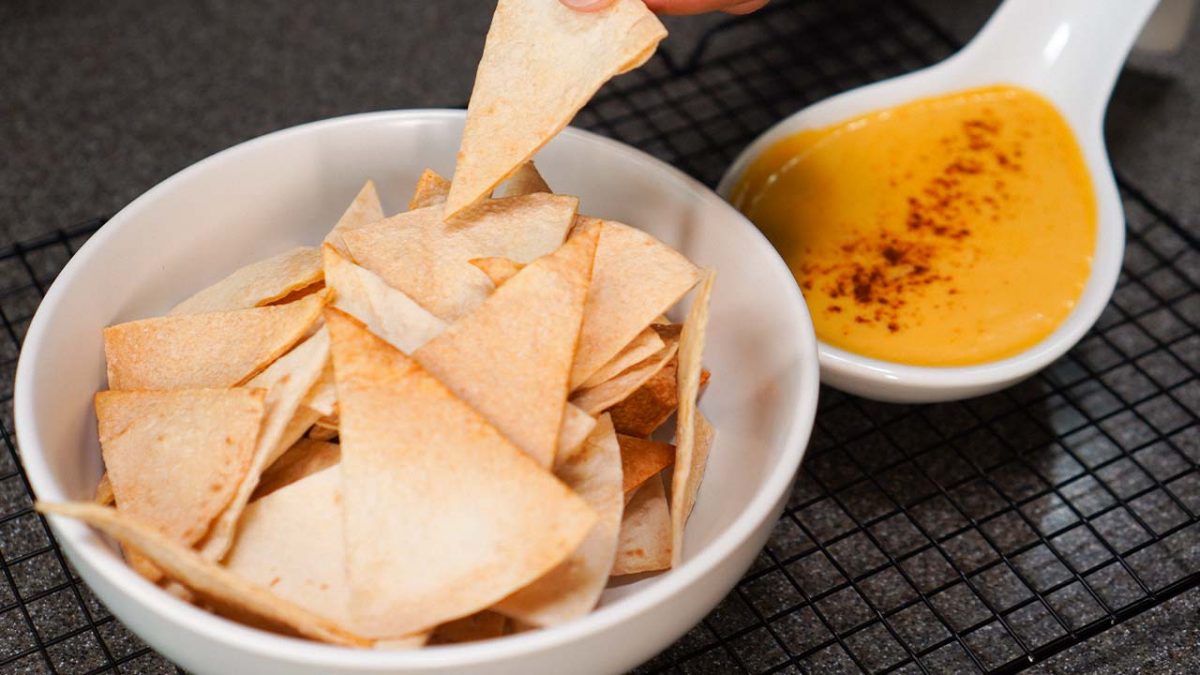 Copycat Chipotle Tortilla Chips Recipe
How To Make Copycat Chipotle Tortilla Chips
Chomp on these crunchy Chipotle tortilla chips that you can make in just 30 minutes! This quick and easy copycat recipe will surely cure your cravings for a crunchy and tasty snack.
Ingredients
1

tbsp

vegetable oil

2

tsp

sea salt

1

tsp

canola oil

1

tbsp

lime or lemon juice

10

pcs

flour tortillas,

cut into 8 triangles
Instructions
Preheat the oven at 350 degrees F.

In a bowl, add the vegetable oil, sea salt, canola oil, and lime or lemon juice. Mix well.

Add the flour tortillas and mix to coat them evenly.

Grease the baking tray with cooking spray and line with parchment paper.

Arrange the chips on the baking tray. Bake them for 25 to 30 minutes.

Serve with your favorite dip and enjoy!
Nutrition
Sugar:

1g

:

Calcium:

1mg

Calories:

2kcal

Carbohydrates:

1g

Fat:

1g

Iron:

1mg

Protein:

1g

Saturated Fat:

1g

Sodium:

59mg

Vitamin C:

1mg
Nutrition Disclaimer
Commonly Asked Questions
Is it cheaper to make your own tortilla chips?
In this recipe, you can get more chips for fewer pennies. It definitely costs less to create 80 pieces of tortilla chips from a 10-piece flour tortilla than store-bought. Apart from being cheaper, it is always better to eat tortilla chips that are fresh from the oven. Besides, making homemade tortilla chips gives you the freedom to adjust the taste and flavors according to your liking.
Why are my homemade tortilla chips chewy?
The amount of baking time and the temperature are two great factors why they get crispy or chewy. Hence, don't go lower than the recommended time of baking and temperature to prevent it from getting chewy. On the other hand, cooler temperature makes the chips absorb extra fat and become chewy.
How long will homemade tortilla chips last?
Store-bought definitely lasts longer than homemade ones because they have added preservatives. But, homemade can stay edible for 8 to 10 days. However, it may taste stale after 4 days. Store them in a ziplock bag and reheat them any time for about 5 minutes in an oven at 350 degrees F to enjoy them warm and crispy.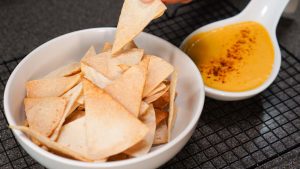 Conclusion
Make today special with crispy and tasty Chipotle tortilla chips! Offset the salty flavor with a zesty juice of lime or lemon. Remember that behind every delicious meal is a pocketful of love. So even if it's simple and easy, give your best shot to make an awesome tortilla chip!