Beat the summer heat with our easy-to-make Copycat Dairy Queen Soft Serve Recipe! No need to go out and endure the hot sun with this cold dessert in hand. This recipe lets you recreate Dairy Queen's famous soft ice cream with just a few ingredients. Although, you will need the special help of a soft serve ice cream maker to make this delicious frozen dessert.
Soft serve, or soft ice cream, is a popular icy treat that's usually sold at fairs, amusement parks, and even carnivals. Although it's often confused with regular ice cream, soft serve is actually different from its classic counterpart. It's made using more air than normal ice cream, and has less milk fat in its ingredients. The result gives it a softer, creamier texture that's addicting as it is irresistible. Although popular American ice cream franchise Carvel says that they invented this icy treat, Dairy Queen also claims the same. Whatever the case may be, we're all thankful this cold treat is now here for everyone to enjoy! Although it's just basically softer ice cream, soft serve gives off a totally different eating experience. It's lighter and less dense than ice cream, so the sensation it leaves on the tongue is definitely one of a kind.
The good thing about Dairy Queen's delicious icy treats is that you can enjoy eating them even when it's not summer. Soft ice cream is such a well-loved dessert that a lot of people have them as a staple snack when going on roller coaster rides in amusement parks. If you want to complete the whole theme park experience, we recommend you try our Homemade Cotton Candy Recipe!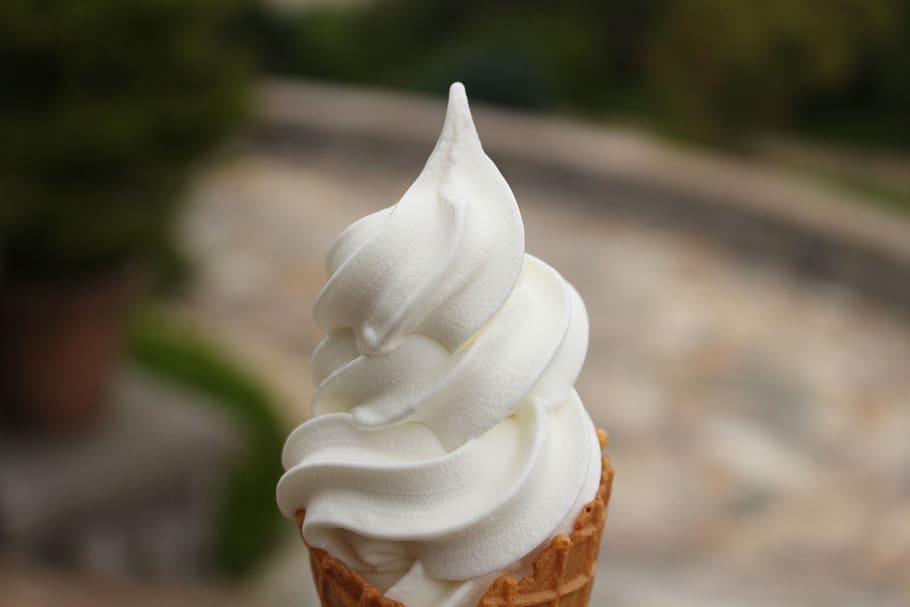 Copycat Dairy Queen Soft Serve Recipe
How To Make Copycat Dairy Queen Soft Serve
Get a taste of smooth, creamy vanilla soft serve ice cream with our Copycat Dairy Queen Soft Serve Recipe.
Ingredients
2

envelopes gelatin

½

cup

cold water

4

cups

whole milk

2

cups

sugar

2

tsp

vanilla extract

½

tsp

salt

3

cups

cream
Instructions
Soak the gelatin in cold water.

Heat the milk in a medium saucepan until simmering. Make sure not to boil.

Remove from heat and allow to cool for 2 minutes.

Add the gelatin, sugar, vanilla, and salt.

Cool completely before adding the cream.

Chill for 6 hours or a whole night to further intensify the flavor.

After chilling, pour into a 4-quart ice cream maker.

Churn for about 15 to 25 minutes until the mixture has the desired texture of soft serve.

Use a spatula to scoop ice cream into a pastry piping bag and squeeze it into a cup or cone for a classic soft-serve swirl, and serve!
Nutrition
Sugar:

28g

:

Calcium:

98mg

Calories:

290kcal

Carbohydrates:

29g

Cholesterol:

67mg

Fat:

18g

Iron:

1mg

Potassium:

114mg

Protein:

3g

Saturated Fat:

11g

Sodium:

117mg

Vitamin A:

755IU

Vitamin C:

1mg
Nutrition Disclaimer
Frequently Asked Questions
How can I make soft serve ice cream without an ice cream maker?
Not a lot of people have an ice cream machine laying around at home. Given that, there's actually a way to make soft serve ice cream without using a special machine. The secret ingredient is to use food-grade dry ice. All you have to do is break the dry ice up into tiny bits, and slowly add it into your ice cream base. Use a blender to mix the dry ice and your soft ice cream base together. Oh, and don't forget to use gloves when handling dry ice!
Is soft serve healthier than regular ice cream?
Frozen desserts like ice cream and soft serve aren't exactly known for being healthy. They're sweet icy snacks, after all. However, soft ice cream does have less milk fat than its popular counterpart. The trick is always to eat these delicious goodies in moderation.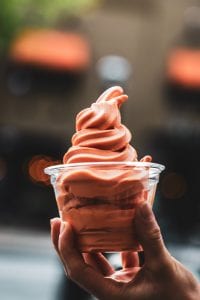 Conclusion
Our copycat Dairy Queen soft ice cream is the perfect dessert for summer! To make your eating experience even better, you can also add some toppings like nuts or sprinkles. The summer heat won't be as unbearable when you have this frozen dessert to help you out!