We all know cheeseburgers are delicious. However, we can also agree that they're not the healthiest of foods. This recipe has everything you could expect from a good burger patty, without all that fat and grease. This cheeseburger casserole is cheesy, saucy and full of flavor. It's the perfect recipe when you're craving for the flavors of a good burger but don't want the hassle of getting your hands dirty.
It's a great way to use up any of your leftover meat, for instance. Above all, it's fairly easy to cook and it doesn't need much planning. Whip up a batch good for a meal, or two. Or you could create a big batch as a one-pot meal to bring to your next potluck dinner. It's definitely a great comfort food without having much to prep.
You can store leftovers in the fridge in an airtight container, that is to say there are any. As a result, by allowing the flavors to have more time to sit and blend together in the cold environment, it'll taste even better the next day. So, why not give this recipe a try and share with it your friends.

Tip: When reheating leftovers and you'd like a cheesier dish, you can easily add more cheese on top before placing it in the microwave. Feel free to customize to suit your cravings.
One-pot meals are certainly a great way to serve up a hefty meal for a family without requiring a lot of your time prepping. Moreover, it's easy enough that you could share the experience of assembling one with friends or family. These types of dishes lend themselves well to other meats or other types of carbs. If you love pasta casseroles, you should try our Tuna Casserole recipe.
Easy Cheeseburger Casserole Recipe Video
Easy Cheeseburger Casserole Recipe
Ingredients
1

tbsp

olive oil

1

lb

yellow onion

diced

1 ½

lbs

ground beef

2

tsp

salt

Ground pepper

to taste

280

oz

canned tomatoes

8

oz

tomato sauce

2

tsp

dijon mustard 

2

cups

low-sodium chicken broth 

2

cups

water

1

lb

rotini pasta  

slightly undercooked

2

cups

shredded cheddar cheese

extra for topping

Green onions

for garnish
Instructions
Add the oil to your skillet and allow it to heat up.

Add your diced yellow onions. Saute until softened.

Add your beef and combine well with the onions.

Season with salt and pepper before mixing into the meat. Continue to stir to cook the meat evenly.

Add the canned tomatoes, tomato sauce and dijon mustard.

Pour in your chicken broth and water. Stir to ensure all ingredients are getting mixed well together.

Add the pasta and allow to cook until the pasta is al dente and the liquid has reduced.

Lower the heat before adding in your shredded cheese and mixing well.

Turn off the heat, top with more cheese and cover the pot. Leave for 2-3 minutes to let the heat melt the cheese.

Serve and garnish with green onions.
Commonly Asked Questions
I'm vegetarian/vegan, what can I use instead of beef?
Mock meat works just fine for this recipe. You can also crumble up firm tofu and add some diced mushrooms if you like. This will give you a similar texture of cooked minced meat.
How do I avoid overcooking the minced beef?
Don't cook the meat for too long before adding your chicken broth and water. A good indicator would be when the meat is lightly and evenly browned.
How can I store the leftovers for this dish?
This casserole is great to keep for leftovers. Simply store it in the fridge or freezer. When ready to eat, heat it up in the microwave or on the stovetop, with an optional fresh serving of cheese on top. The sauces will soak more into the pasta and meat, making it taste even better.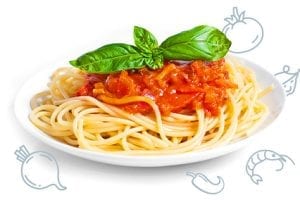 Conclusion
All you need to cook this dish is a big pot and you have yourself a tasty family meal. It's perfect for cooking in larger portions to serve up at a big dinner, even if you're a beginner cook.