Some like their potatoes fried, mashed, or roasted but we'll introduce you to baked potato wedges with melted parmesan cheese. With this easy recipe, you can have a scrumptious meal with delicious baked cheesy potato wedges on the side. They ooze with cheesy goodness and go perfectly with these spicy and equally cheesy volcano burgers or with crispy cheddar chicken. 
Tips on Making Baked Potato Wedges
Are you up for some baked potato wedges with a cheesy twist? They're incredibly crunchy on the outside and soft on the inside. Utterly finger-licking good, right? Read on to get tips on how to prepare these crispy treats.
Russet potatoes are ideal for baking

because they have a light, mealy texture. Since they have thick skin, they will crisp up perfectly in the oven. Also, they're high in starch which makes them perfect for baking. Check out our

chicken alfredo baked potatoes

in baked potatoes for other russet potato recipes.

Since we are not peeling the potato skin, it's important to

wash them properly and remove any dirt

. Rinse them under cool water then gently scrub each potato using a vegetable brush or your hands.

Avoid scrubbing too hard

so as not to peel the skin off.

Soak your raw potato wedges in hot water for 10 minutes before baking.

This step gets rid of some starch in the potatoes and lets them absorb moisture, which leads to crisp outsides and moist interiors. It will give the outsides of your oven baked potato wedges a double layer of crispness.

To make sure they bake evenly, slice the potato wedges as evenly as you can.

The last cuts are the most important when you're slicing quartered potatoes into wedges.

Don't overcrowd your wedges.

Steam will develop which won't allow a crispy finish. 
How To Make Baked Cheesy Potato Wedges
Create a cheesy twist to baked potato wedges with our simple recipe! It'll burst with cheesy flavors you can enjoy without the guilt.
Advertisement
Continue Reading Below
Ingredients
6

potatoes,

medium

1

onion,

sliced

2

tbsp

oil

2

tsp

onion powder

½

tsp

parsley

½

tsp

oregano

½

tsp

rosemary

½

tsp

paprika

1

tsp

salt

1

cup

Cheddar cheese,

shredded
Instructions
Preheat the oven to 425 degrees F.

Cut each washed potato into 8 wedges.

Place the wedges in a bowl together with the sliced onions. Add the oil and the seasonings, then toss to coat.

Place the potatoes in a greased baking dish and bake for 45 minutes. Turn them half way and sprinkle the cheese over the wedges.

Bake until the cheese is melted and potatoes are golden brown. Serve with ketchup or ranch dressing to enjoy this luscious dish.
Advertisement
Continue Reading Below
Advertisement
Continue Reading Below
Commonly Asked Questions
Do you wrap potatoes in foil to bake?
Not necessarily, but you should line your baking sheet with non-stick aluminum foil. It allows the potatoes to brown without sticking to the pan and burning. This way you're guaranteed a batch of perfectly crispy wedge fries.
Should you poke holes in potatoes before baking?
Yes, it's good to poke holes on your homemade potato wedges. Poking holes through the skin allows steam to escape. Otherwise, they could explode–it doesn't happen all the time, but it happens every once in a while. Potatoes are full of water so steam or water vapor will try to escape.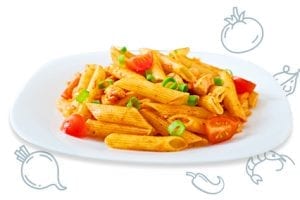 Conclusion
If you are sick of the same old baked potato wedges, try leveling it up with shredded cheese that melts deliciously on top. These cheesy wedges are delicious on their own and can be the star on your dinner tables.
Advertisement
Continue Reading Below
Topics:
Advertisement
Continue Reading Below
Advertisement
Continue Reading Below