Recreate the famous Chick-n-Strips from Chick-fil-A with the help of this recipe!  Just as crunchy, flavorful, and tender as the original, our Chick-fil-A strips are definitely  perfect for a meal with the family or a picnic out in the park. These homemade chicken strips are a guaranteed favorite to munch on – especially when paired with Chick-fil-A chocolate milkshake!
Tips on How to Make Chick-fil-A Chicken Strips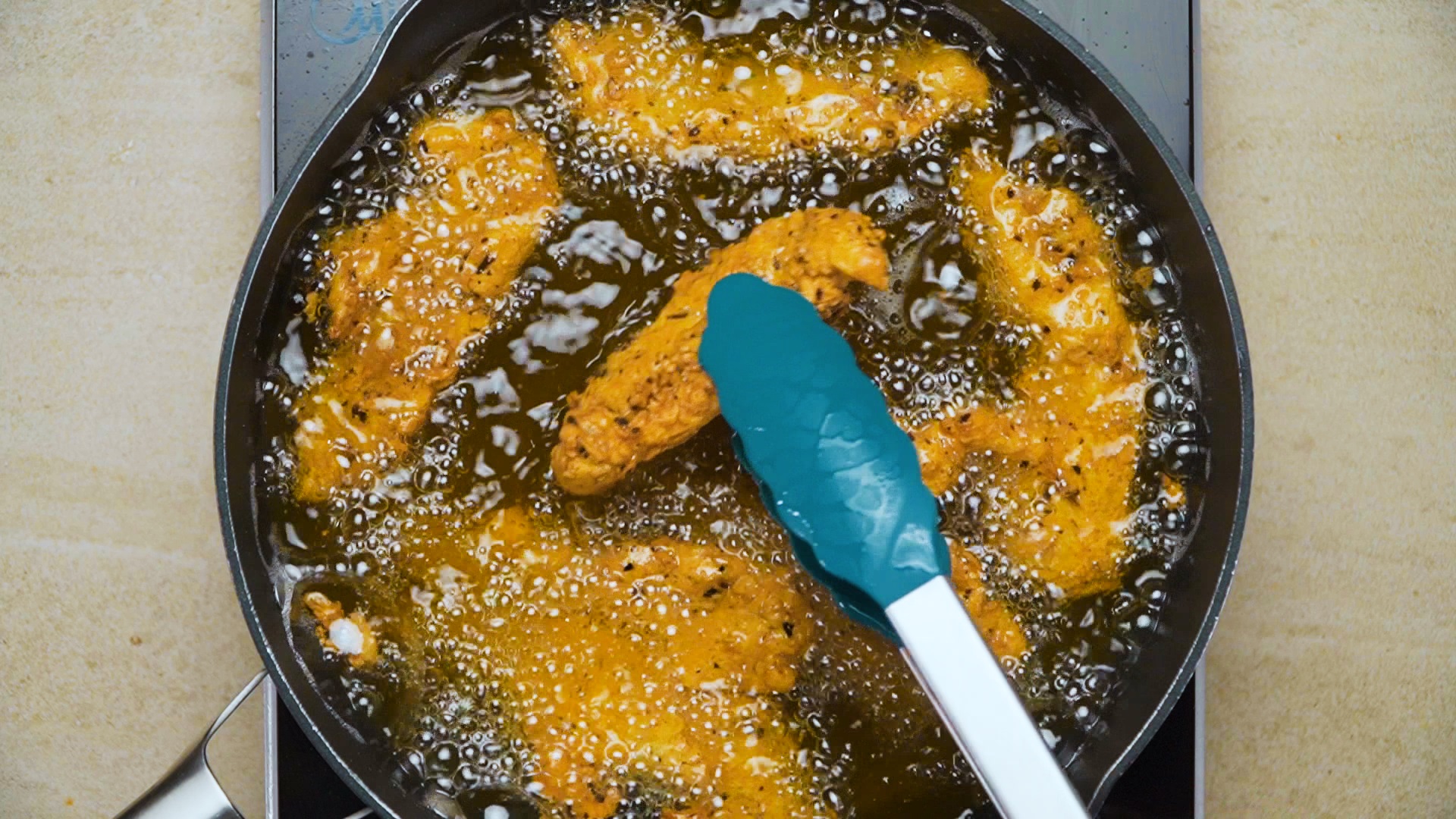 These meaty and delicious Chick-fil-A strips will take you to heights once you've tasted them. You'll keep coming back for more – just make sure to prepare the chicken pieces right so they stay tender! 
Check out these tips on how to make your very own Chick-fil-A meal:  
Marinate the chicken in pickle juice before rubbing the seasonings on it.

This will bring out a nice flavor from the chicken strips. This method will also keep the meat moist and tender. With this technique, you'll be having a tasty

chick-fil-a lunch

like no other.

Don't over-marinate the meat.

You have to make sure that your chicken is marinated for not more than 24 hours or else

it will get mushy

. But don't marinate it for too short a time either, otherwise the flavor wouldn't penetrate the meat. Chicken isn't as dense as beef so it doesn't need to be soaked overnight.

Don't overcook the chicken strips so they stay tender.

If you really want to make sure, check the internal temperature of the meat while cooking. Stick a needle-type

cooking thermometer

into the meat, and you'll know when the strips are tender if they read 165 degrees F.

Make your Chick-fil-A chicken strips SPICY.

You can upgrade your chicken strips by adding a hot seasoning to the breading mix. A dash of

chili powder

will surely level up this dish.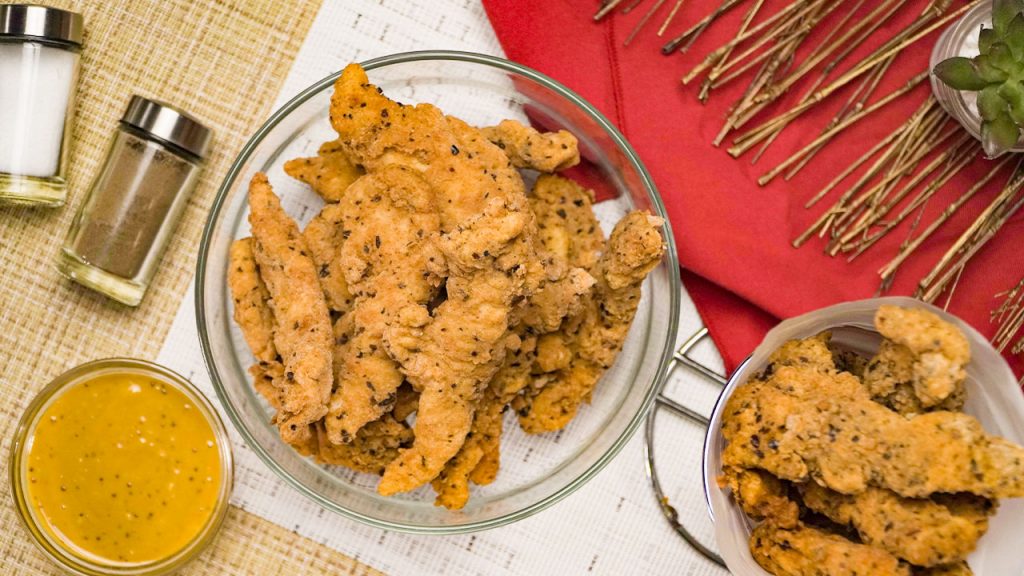 Copycat Chick-Fil-A Crispy Chicken Strips Recipe
How To Make Copycat Chick-Fil-A Crispy Chicken Strips
These crispy and tender Chick-fil-A Crispy Chicken Strips taste just like the original and are perfect for your lunch or dinner meals!
Ingredients
1½

lb

chicken tenders

8

cups

vegetable oil
For the Seasoning Mix:
3

tbsp

salt

1

tsp

brown sugar

1½

tsp

chicken seasoning,

or accent seasoning, MSG, or your preferred seasoning mix
For the Breading Station:
1

cup

milk

2

eggs

2

cups

all-purpose flour

½

cup

mushrooms,

dried, ground

2

tbsp

garlic powder

1

tbsp

powdered sugar

2

tsp

salt

2

tsp

paprika
For the Dipping Sauce:
5

tbsp

mayonnaise

1

tbsp

whole grain mustard

5

tbsp

barbecue sauce

1

tbsp

yellow mustard,

prepared

2

tsp

soy sauce

2

cloves

garlic,

minced or grated
Instructions
Prepare your seasoning mix for the chicken by combining salt, sugar, and chicken seasoning in a small bowl.

Season the chicken strips generously with the seasoning mix. Toss to combine.

Cover, and set aside in a chilled area. Allow to marinate for at least an hour, no more than 3 hours.

Prepare your sauce. Combine all ingredients in a small bowl until evenly incorporated and set aside.

Preheat your frying oil in either a deep skillet or Dutch oven and prepare a basket lined with paper towels.

Prepare your breading station. In a mixing bowl, whisk together eggs and milk until evenly incorporated.

In another mixing bowl, combine flour, ground dried mushrooms, garlic powder, powdered sugar, salt, and paprika.

Dredge the marinated chicken tenders in the flour mixture, dip in eggs, and coat back to in the flour mixture. Repeat until all tenders have been coated in this manner.

Deep fry your chicken tenders until crispy and golden brown, roughly 5 to 7 minutes. Drain into your basket with paper towels.

Serve immediately with your dipping sauce.
Nutrition
Sugar:

11g

:

Calcium:

110mg

Calories:

548kcal

Carbohydrates:

54g

Cholesterol:

164mg

Fat:

18g

Fiber:

2g

Iron:

4mg

Monounsaturated Fat:

5g

Polyunsaturated Fat:

8g

Potassium:

796mg

Protein:

40g

Saturated Fat:

4g

Sodium:

5791mg

Trans Fat:

1g

Vitamin A:

345IU

Vitamin C:

5mg
Nutrition Disclaimer
Frequently Asked Questions
What's the difference between Chick-Fil-A's chicken strips and nuggets?
The Chick-fil-a nuggets are bite-sized pieces of chicken breast, which are cooked in peanut oil. Chick-fil-A chicken strips on the other hand, are much bigger, made with tender parts of the chicken breast, which have less breading and are marinated differently.
How do you eat chicken strips?
These Chick-fil-A chicken strips are perfect with nachos and all kinds of side dishes! You can't go without a side dish that fits well with this dish. For a full-on homemade Chick-fil-A experience, serve the fried chicken strips with Chick-fil-A waffle fries! If you're going to be munching on these Chick-fil-A chicken strips, you better not lose sight of other side dishes that can give you a satisfying meal.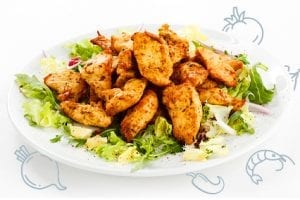 Conclusion
Coated with a delicious blend of seasonings, the tenderness of the chicken meat will keep you savoring every bite of these Chick-fil-A chicken strips. One bite will keep you wanting more and more! Follow this easy recipe and you'll be munching on the goodness of crispy chicken pieces that taste just like the original fast food version.