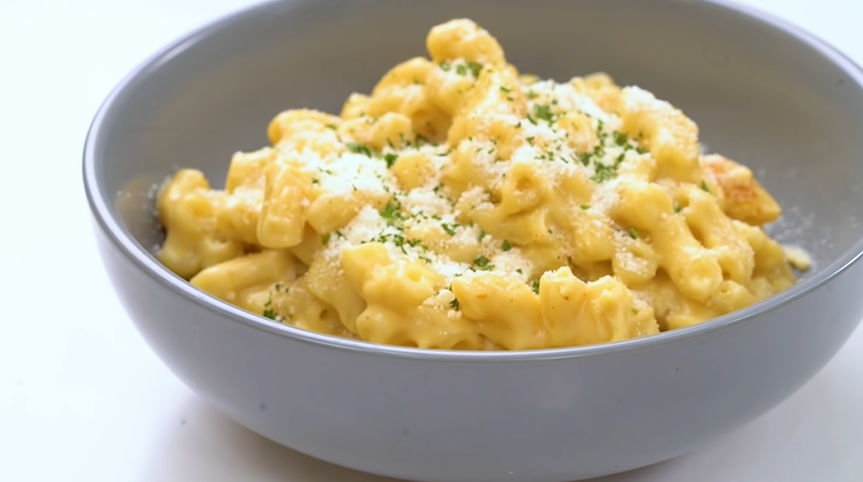 Chick fil A Mac and Cheese Recipe (Copycat)
Everytime I go to Chick Fil A, I make sure that I order their delicious mac and cheese side dish. It's one of my favorite side dishes and comfort food from this fast food chain, aside from their , of course. Their mac and cheese is just so gooey and cheesy that even the macaroni pasta they use is so soft. Each bite feels like it's melting in your mouth. Seriously, the Chick Fil A mac and cheese is definitely the best side dish you can't miss out on.
I wanted to try making my own version of this scrumptious dish. I'm already familiar with making homemade mac n cheese. But making a fast food mac and cheese copycat is a different story. Comparing what I made before, I can tell that a mac and cheese Chick Fil A dish has a distinct taste and texture. It turns out that they use different kinds of cheese, and they also add a lot of them into the mix. I wanted to recreate that amazingly rich, creamy, and cheesy goodness that Chick Fil A has to offer.
That's why, for my homemade Chick Fil A mac n cheese recipe, I also included some of the cheeses they used and my preferred cheeses as well. They're all available in your local grocery store, too. With all of these cheeses, you might as well make a copycat Chick Fil A cheese sauce with your leftover cheeses! Seriously, this copycat recipe of mine definitely tastes as delicious as theirs.
I used six kinds of shredded cheeses for this recipe such as American cheese, sharp cheddar cheese, white cheddar cheese, BellaVitano cheese, parmesan cheese, and romano cheese. All of these combined with the milk and butter gives the mac and cheese a rich and complex flavor. Feel free to include or substitute in other cheeses like monterey jack or colby jack cheese for a variety of mild to sharp cheese flavors.
After making the creamy cheese sauce, I combined it with the cooked elbow macaroni pasta and then transferred to a baking dish. I sprinkled some more yellow and white cheddar cheese on top before popping it in the broiler. After a few minutes, my copycat Chick Fil A mac and cheese was ready to eat!
It was so good that I just had to share it with my friends (which I did, by the way!). I really had a fun time eating this creamy homemade mac and cheese. I even paired it with a . I stuffed the mac and cheese inside the sandwich, and it was a delicious combo that you should definitely try. With this simple recipe, I don't have to bother looking up for the best mac and cheese near me. I can easily make a great tasting mac and cheese at home!
How To Make Chick fil A Mac and Cheese (Copycat)
No need to line up or order out when you've got this Chick fil A mac and cheese recipe! It yields a creamy bite made with pasta and six kinds of cheeses.
Ingredients
8

oz

elbow macaroni

1

cup

whole milk,

(or heavy cream)

3½

oz

American cheese,

(5 slices), not Kraft Singles, roughly chopped or torn

1

tbsp

unsalted butter

½

tsp

salt

3½

oz

sharp cheddar cheese,

(scant 1 cup), plus 3 oz more for topping, shredded

1

oz

white cheddar cheese,

(¼ cup), plus 3 oz more for topping, shredded

1

oz

BellaVitano Gold cheese,

(¼ cup), shredded

3

tbsp

parmesan,

grated

1

tbsp

romano,

grated
Instructions
Cook the macaroni in 4 cups of boiling water for 20 minutes. When the macaroni is al dente, strain out the water.

While the pasta cooks, make the cheese sauce by combining the milk, American cheese, butter, and salt in a medium saucepan over medium/low heat.

Slowly heat up the milk to melt the butter and cheese. Stir often with a whisk until the American cheese is melted and the sauce is smooth.

Add the 3½ ounce cheddar cheese, 1-ounce white cheddar cheese, and remaining cheeses and stir until the sauce is smooth, then remove it from the heat. Allow the sauce to sit for 10 minutes to cool and thicken.

Then combine the sauce and pasta in a large bowl and allow it to cool enough that the cheese doesn't fall to the bottom of the bowl. Gently stir it occasionally as it sits.

Preheat the broiler to high.

Pour macaroni and cheese into an 8×8-inch baking dish or pan.

Combine the remaining yellow and white cheddar cheese for the topping, then sprinkle the mixture over the top of the mac and cheese.

Pop the pan under the hot broiler for 2 to 3 minutes or until the top has lightly brown.

Serve warm and enjoy.
Nutrition
Calories: 

365.79kcal

Fat: 

18.22g

Saturated Fat: 

10.65g

Trans Fat: 

0.38g

Monounsaturated Fat: 

4.72g

Polyunsaturated Fat: 

0.89g

Carbohydrates: 

32.10g

Fiber: 

1.21g

Sugar: 

3.18g

Protein: 

17.83g

Cholesterol: 

50.84mg

Sodium: 

430.77mg

Calcium: 

381.71mg

Potassium: 

223.78mg

Iron: 

0.73mg

Vitamin A: 

114.18µg