Craving fast-food is a fierce battle to overcome. Despite having a lot of food in the fridge, we can't help but want the most delicious burger in town. However, the risk of doing this is on your health and money. Our DIY burger patty recipe is a delicious alternative to fast food burgers. There's the benefit of knowing what's going in your meal. And, you never know, it's probably better than the burger you're craving for. 
This burger patty recipe requires both pork and beef. But it's up to you whether or not you want to follow that ratio. You can make it all beef, all pork, or even replace it with some ground chicken. And while we may have chosen to cook them in a pan, you can always grill them for a summer barbeque party!
Be it breakfast, lunch, or dinner, this burger patty is best served any time of the day. Just imagine the juicy, meaty patty sandwiched between pickles, cheese, lettuce, tomatoes, and two burger buns. We're sure you're drooling by now, so let's hop to it! 
If a burger patty isn't enough to satisfy your stomach, throw in some fries on the side with our Copycat Chick-fil-A Waffle fries. Now, it just feels like you're eating in a fast-food chain within the comforts of your own home.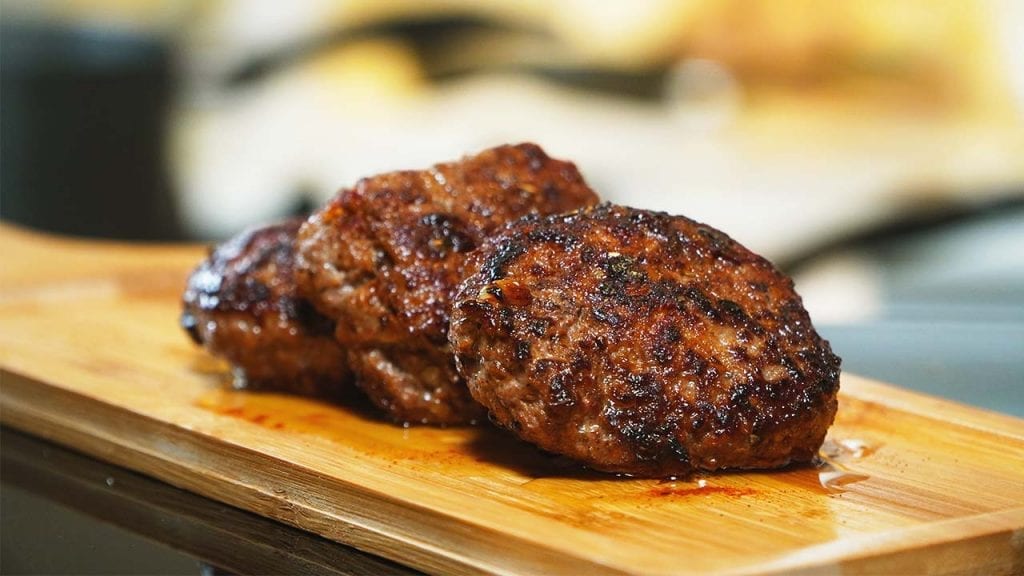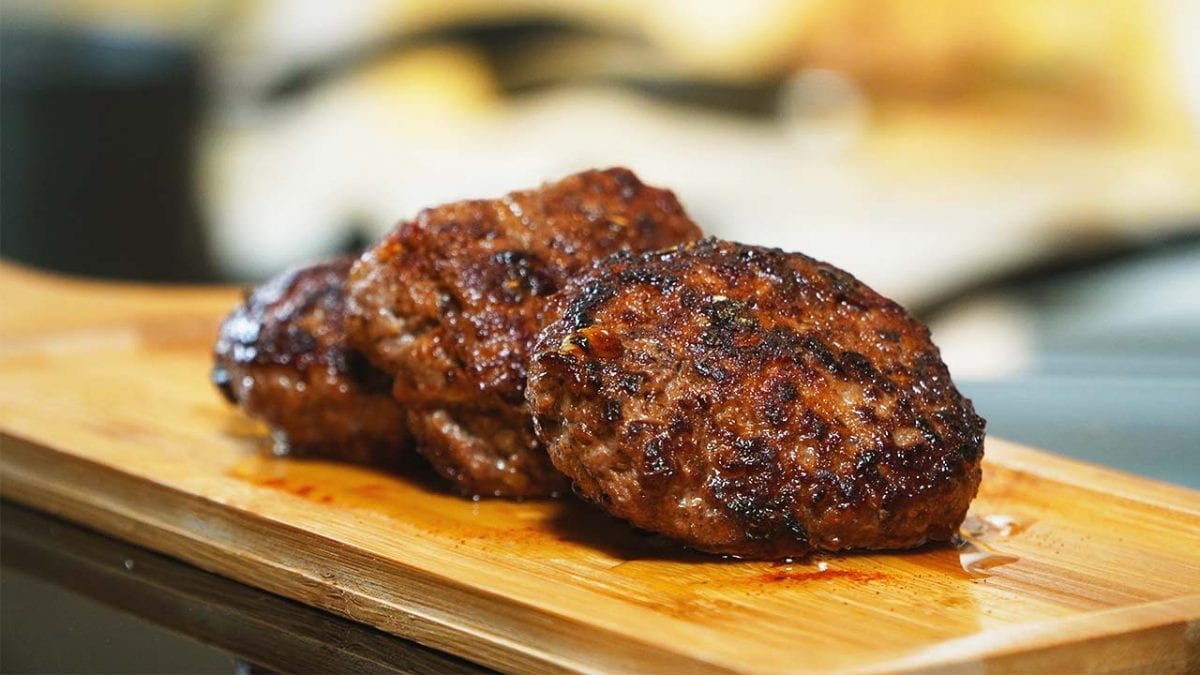 Homemade DIY Burger Patties Recipe
How to Make Homemade DIY Burger Patties
A juicy homemade burger, this DIY burger patty will save your wallet and your diet.
Ingredients
½

cup

onion,

finely chopped

1

tbsp

Italian seasoning

⅔

lb

pork,

10.58 oz, ground

1½

lbs

beef,

8.69 oz, ground

3

tbsp

vegetable oil

1

tbsp

salt

1

tbsp

ground black pepper

Cayenne pepper,

for garnish
Instructions
Finely chop onions into small chunks.

Add onions, salt, and pepper into the pan, and sauté them on medium heat until caramelized.

Add the Italian seasoning and continue to cook until it is well incorporated.

Combine your meats in a bowl. Add the sauteed onions, then ⅛ teaspoon of salt, pepper, and Italian seasoning, and mix.

Divide your mixture into roughly 8 portions. Shape the patties in your hands, making a little dent in each one to prevent the center of the patty from swelling during cooking.

Over medium heat, preheat your pan, and pour a generous amount of vegetable oil.

Carefully place your patties on the pan and fry each side for roughly 4 minutes per side.

Use a spoon to baste the patty with juices on the pan as they cook.

Once done, garnish the patties with cayenne pepper and serve. Enjoy!
Nutrition
Sugar:

1g

:

Calcium:

47mg

Calories:

525kcal

Carbohydrates:

2g

Cholesterol:

132mg

Fat:

43g

Fiber:

1g

Iron:

3mg

Potassium:

539mg

Protein:

32g

Saturated Fat:

18g

Sodium:

992mg

Vitamin A:

11IU

Vitamin C:

1mg
Nutrition Disclaimer
Frequently Asked Questions
Can I store my leftover burger patties?
Yes, you can! Cover them in cling wrap or store them in an airtight container. They'll last up to 3 days in the fridge and 3 months in the freezer. You can have this burger patty for days!
What is Italian seasoning?
This seasoning is a blend of dried Italian herbs like basil, oregano, thyme, marjoram, sage, and rosemary. It adds an earthy and sweet flavor to make the patty more savory.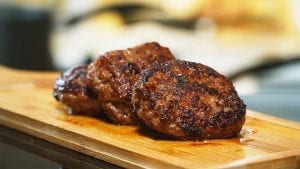 Conclusion
A burger patty that tops fast-food chains, it's bigger, better, and definitely juicier. This burger recipe is packed with rich flavors as hints of cayenne pepper and Italian seasoning add a savory kick. Truly a top-tier recipe!
Comments
Great information shared.. really enjoyed reading this post thank you author for sharing this post .. appreciated

Comment is awaiting moderation.

I'm often to blogging and i really appreciate your content. The article has actually peaks my interest. I'm going to bookmark your web site and maintain checking for brand spanking new information.

Comment is awaiting moderation.

مع مجموعة واسعة من التركيبات ، بما في ذلك الأكواع ، المحملات ، الوصلات ، وأكثر من ذلك ، يقدم مصنع

إيليت بايب Elite Pipe

حلولًا شاملة لأنظمة وتركيبات الأنابيب المختلفة.

Comment is awaiting moderation.

The factory's commitment to innovation is reflected in their continuous research and development efforts to enhance the design and functionality of their HDPE and uPVC fittings.

Elitepipe Plastic Factory

Comment is awaiting moderation.

Elitepipe Plastic Factory's HDPE fittings are renowned for their versatility, allowing for secure and efficient connections in diverse applications such as water supply, gas distribution, and industrial pipelines.

Elitepipe Plastic Factory

Comment is awaiting moderation.

The factory's uPVC fittings are designed with meticulous attention to detail, ensuring secure and tight connections that minimize the risk of leaks or failures.

Elitepipe Plastic Factory

Comment is awaiting moderation.

2XVuTlI1BebBF4qtrvO4aNowx7g

Comment is awaiting moderation.

2YcN73ygfEsnlNHJAs95hCMrQdM

Comment is awaiting moderation.

2YfqwnpOAuu9dKmOku0NfmhE7pg

Comment is awaiting moderation.

2YfqxFNiN5Jqkb0qvwaAwKYzrBO

Comment is awaiting moderation.