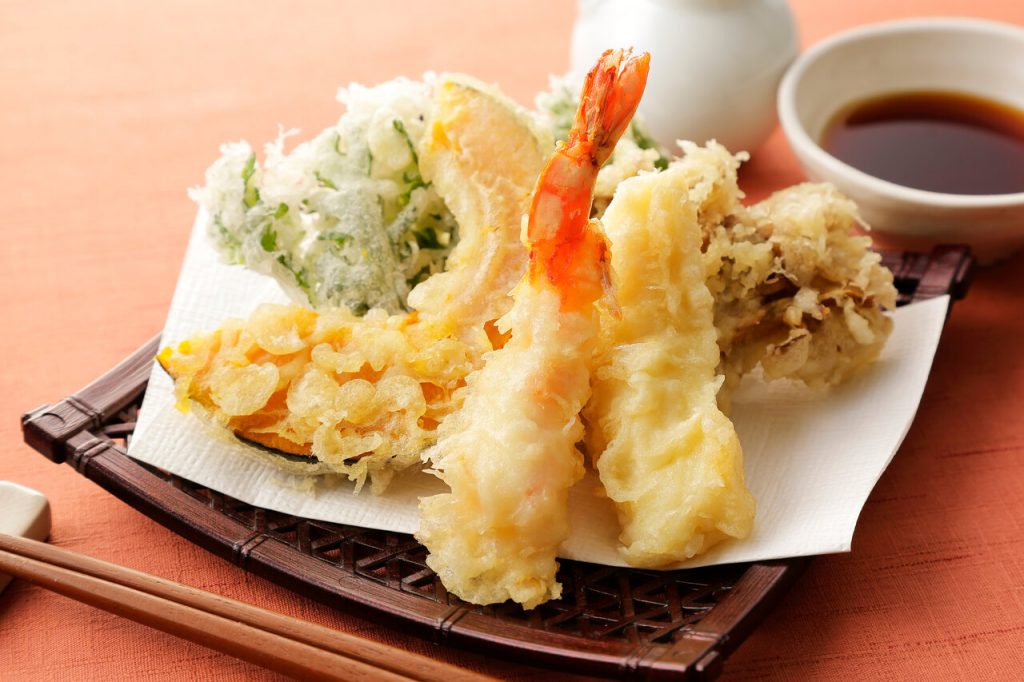 Shrimp Tempura Recipe
Shrimp tempura is one of the most popular and delicious Japanese appetizers. After all, who can resist shrimp wrapped in a tempura batter and deep-fried until oh-so-crispy? If you have a very serious weakness for this seafood tempura, you're in luck!
You no longer have to dash to the nearest Japanese restaurant to enjoy these delish bites. This easy tempura recipe is all you need. Don't forget to serve with a flavorful tempura dipping sauce for a more enjoyable gastronomic experience!
What's in This Shrimp Tempura Recipe?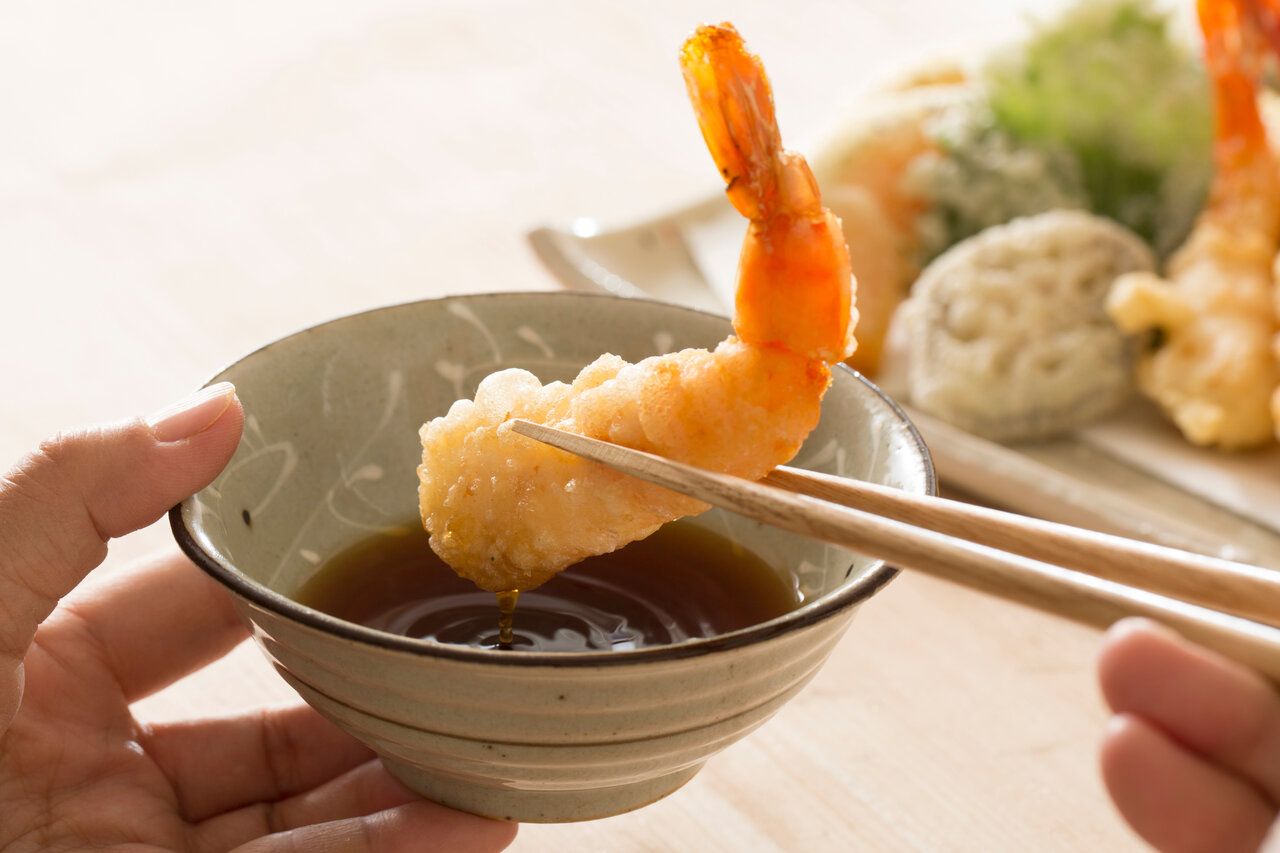 If you don't know it yet, tempura is a method of deep-frying foods coated with a light, crispy batter. And with this easy recipe, you're only a few steps away from having restaurant-worthy seafood tempura at home.
As an added bonus, it only calls for a few ingredients and is easy to prepare. Here's what you need:
Shrimp

– Opt for fresh, large shrimp, and make sure they're peeled and deveined.

Tempura batter

– You can use a store-bought tempura mix.

Or

make your own using

flour

,

cornstarch

and

baking powder

.

Seasonings

– For extra flavor, add

kosher salt

and

white pepper

to the batter.

Club soda

– If you don't have a club soda, cold or iced water will do.

Canola oil

– To use for frying.
How to Make Shrimp Tempura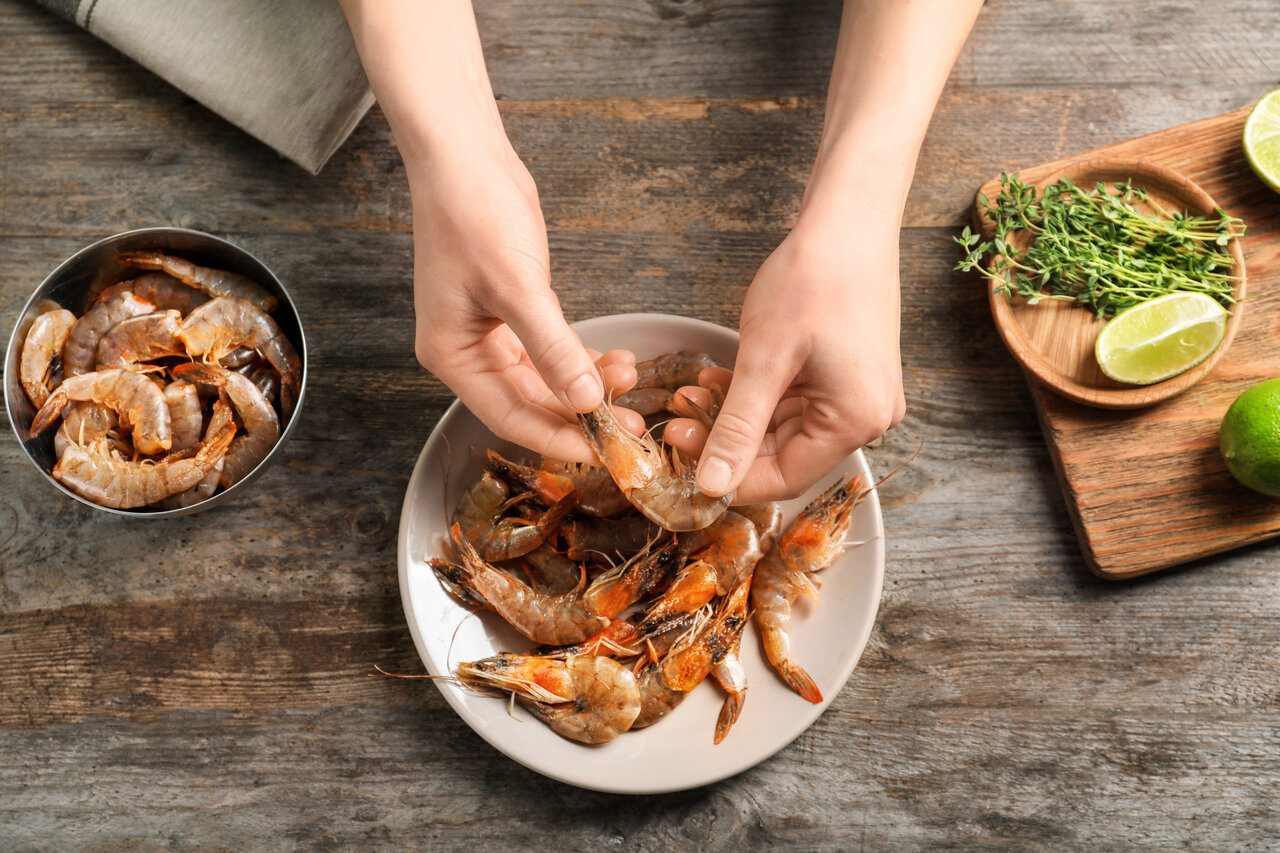 Making shrimp tempura is incredibly straightforward. It's one of those seafood recipes that's beginner-friendly. Here's how to make this shrimp appetizer:
Heat the canola oil on medium-high until it reaches 375 degrees F.

Mix the flour, cornstarch, baking powder, kosher salt, and white pepper in a bowl.

Lightly coat the shrimp with the flour mixture, then put it aside.

Whisk in the club soda before dipping the shrimp into the batter.

Fry the battered shrimp for 2 to 3 minutes or until golden brown.

Serve and enjoy!
Tips for Making Shrimp Tempura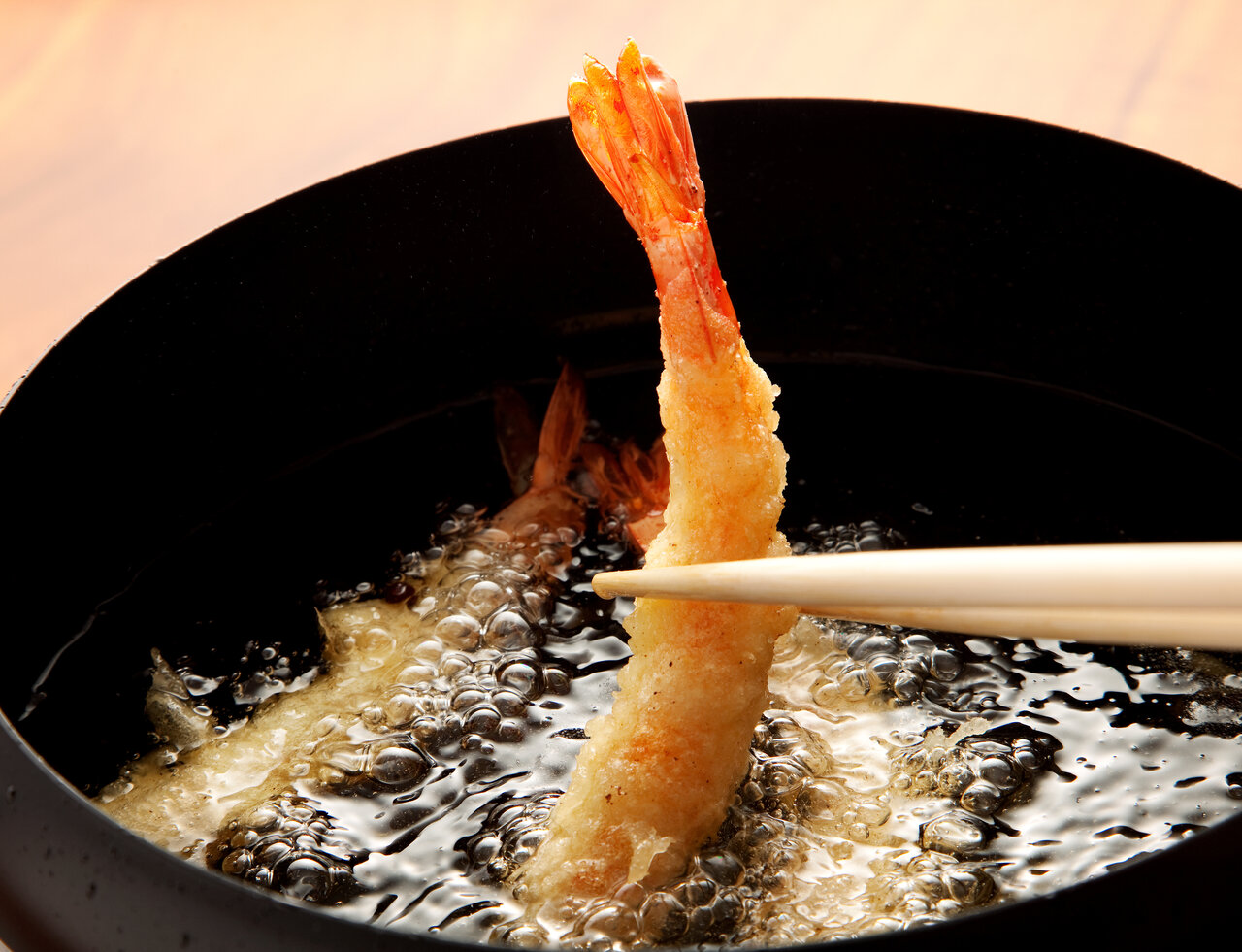 Shrimp tempura is more appetizing if it's extra crunchy. As it turns out, making Japanese tempura is all about preparation and temperature! Here are more tips you can follow when making this seafood tempura:
Use the freshest extra-large shrimps you can find.

Then, make a few shallow slits in each shrimp to keep it from curling up while frying.

It's best to keep the ingredients as cold as possible.

This will prevent the tempura batter from absorbing too much oil.

Other recipes use cold water for the batter, but

feel free to use cold club soda for extra flavor

.

Always prepare the batter right before frying

AND

start cooking the shrimp immediately after dredging them in the batter

. Otherwise, it will cause gluten to form and the batter will lose its crispiness and lightness.

Heat up the oil at the correct temperature before adding the tempura.

375 degrees F is the recommended preheat temperature.

It will help yield the crunchiest tempura ever!

Don't overcrowd the pan when frying!

Try to fry three to four shrimp at a time to keep the oil temperature steady.
Much like the restaurant version, these shrimp appetizers have that delightful crunch! If you're on the prowl for more tempura dishes, try to recreate P.F. Chang's tempura recipe. Shrimp, seaweed, and vegetables are coated with crispy batter and deep-fried to crunchy perfection. Ruby Tuesday's tempura green beans are sure to excite your taste buds, too, with each bite!
Frequently Asked Questions
What is the difference between fried shrimp and shrimp tempura?
In general, tempura dishes are lighter than most fried foods, mainly because of the thin layer of light, crunchy batter. Meanwhile, deep-fried meals, albeit crispy, may have a denser texture as compared to tempura foods.
How to store shrimp tempura?
If you have any leftovers, store them in a shallow and airtight container. They will last for up to 2 days in the fridge and for a month in the freezer. When ready to eat, just reheat them in the oven until heated through and crispy.
How to serve shrimp tempura?
Tempura dishes, naturally, are tastier when doused in a savory tempura dipping sauce. You can even stuff your sushi roll with these lightly-coated deep-fried shrimp! Better yet, serve them on top of soba or udon noodles and shredded daikon radish.
How To Make Shrimp Tempura
Make your own shrimp tempura in just 15 minutes. You don't need a lot of ingredients to make this light and crispy starter!
Ingredients
1½ cups flour

¾ cup cornstarch

1½ tbsp baking powder

½ tsp kosher salt

¼ tsp white pepper

1½ cups club soda, cold

canola oil, for frying

1 lb shrimp, (21-25 count), deveined and shells removed
Instructions
Set a pot of oil filled 3-inches deep on medium-high until it reaches 375 degrees F.

In a bowl, whisk together the flour, cornstarch, baking powder, kosher salt, and white pepper.

Dredge the shrimp lightly in the mixture and set it aside.

Add the club soda and whisk, then dip the shrimp in the batter.

Fry the battered shrimp for 2 to 3 minutes or until golden brown.

Serve and enjoy!
Recipe Notes
If you can't find fresh shrimps, feel free to use frozen shrimps instead. 

Before coating with tempura batter, pat the shrimp dry using a paper towel to remove any moisture.
Nutrition
Calories: 

252.80kcal

Fat: 

3.61g

Saturated Fat: 

0.43g

Trans Fat: 

0.02g

Monounsaturated Fat: 

1.77g

Polyunsaturated Fat: 

1.07g

Carbohydrates: 

40.04g

Fiber: 

1.02g

Sugar: 

0.08g

Protein: 

13.57g

Cholesterol: 

95.25mg

Sodium: 

714.70mg

Calcium: 

303.11mg

Potassium: 

120.77mg

Iron: 

1.01mg

Vitamin A: 

40.82µg

Vitamin C: 

0.02mg