Craving for those buttermilk crispy tenders from McDonald's? Well, you can skip the line at the store and close out that ordering app. We've got an exciting buttermilk chicken tenders recipe that tastes just McDonald's! This popular snack has been all the rage since its replacement of the Chicken Selects. It's new and improved and is the perfect afternoon snack to munch on.
When it comes to fried chicken tenders, it's important to keep in mind the best dips for it! McDonald's serves theirs with their signature sauce. But another good dip that works is a piquant Honey Mustard Dip. Feel like going through the whole McDonald's experience? Try these tenders out with our Mcdonald's Szechuan Sauce Recipe instead!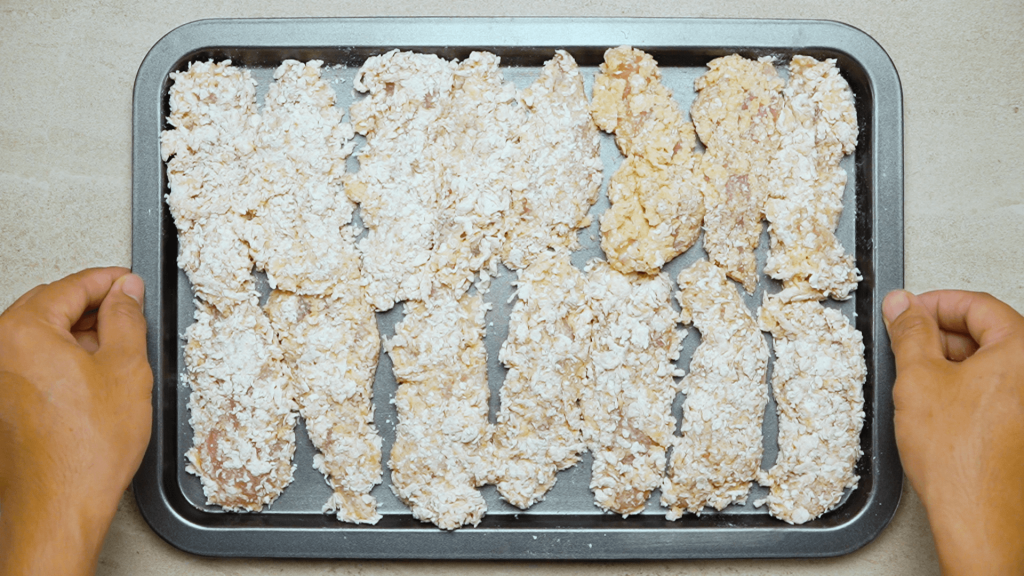 The Famous McDonald's Buttermilk Crispy Tenders
You might be wondering what's all the fuss about these specific finger foods. Back in the day, they used to serve Chicken Selects on the McDonald's menu. They weren't as great as the Buttermilk Crispy Tenders, but it still had its few loyal fans. McDonald's eventually discontinued the Chicken Selects. But they made a huge comeback with their buttermilk crispy chicken tenders.
It sounds exactly like what it's called. They marinate their chicken in buttermilk and spices to get the best flavor. And best of all, they use natural ingredients and kick off any artificial flavors. Their crispy chicken tenders also use 100% white meat boneless skinless chicken strips. Pressure frying, which cooks the meat and oil at a high temperature, is their unique method of cooking the tenders. Each pressure fried chicken makes your favorite tenders extra juicy, and it cooks quicker than when it's normally deep-fried.
The crispy tenders are then paired with signature sauce for a more flavorful snack. Many customers claim that the McDonald's Signature Sauce tastes like their Big Mac sauce. But it has a nicer kick than the burger sauce for added spice.
No wonder everyone loved these buttermilk fried chicken tenders! And if you love it as much as we do, you can try to recreate them at home with some basic ingredients. Stick around as we show you how to make crispy chicken tenders!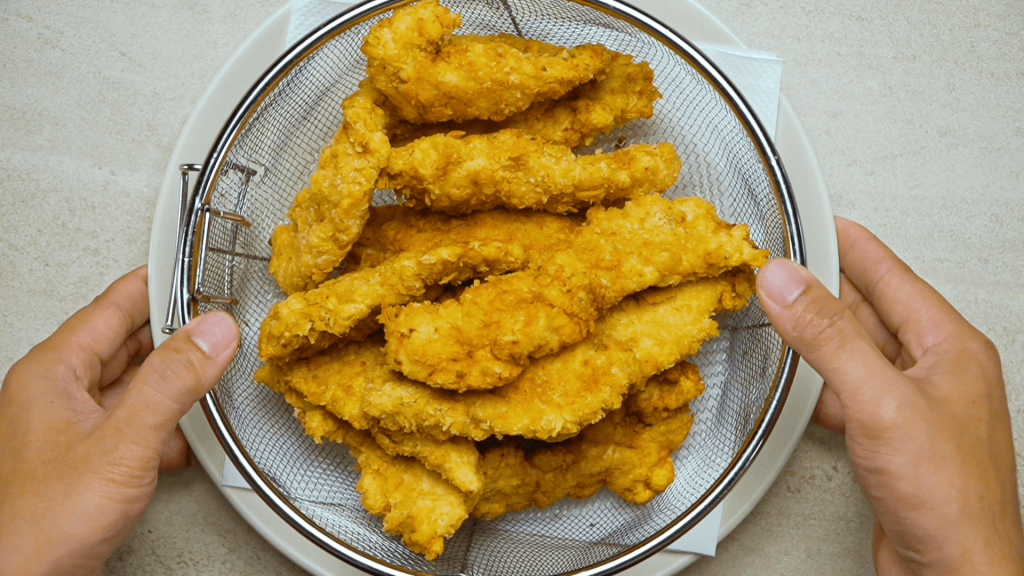 A Crispy Tenders Recipe Like McDonald's
Our fried chicken tenders with buttermilk follows a simple spice mix. You get a bit of a kick from the cayenne pepper, and a bit of robust spice from the peppers, paprika, garlic and onion. These combined spices in the marinade and batter will get you the best chicken tenders. But what really shines bright in this recipe is the marinade that's used.
These crispy buttermilk chicken tenders marinades for 4 hours. It uses a simple buttermilk marinade to get those chicken tenders, well, tenderized. Buttermilk is only slightly acidic, making it the perfect marinade to go with the chicken. It doesn't toughen up the chicken meat like lemon or vinegar would. For that, it's safe to marinate overnight. So if you're looking to make that chicken more tender and flavorful, don't skimp on the buttermilk. We promise it's worth the extra cost!
Once everything's marinated, it's only a matter of tossing it in a quick batter, then frying. It's easy-to-make in a pinch and worth the waiting time from marinating. Try these buttermilk chicken tenders with some savory French Fries for dinner tonight!
And for another chicken meal, try out our recipe for tasty McDonalds Chicken Nuggets.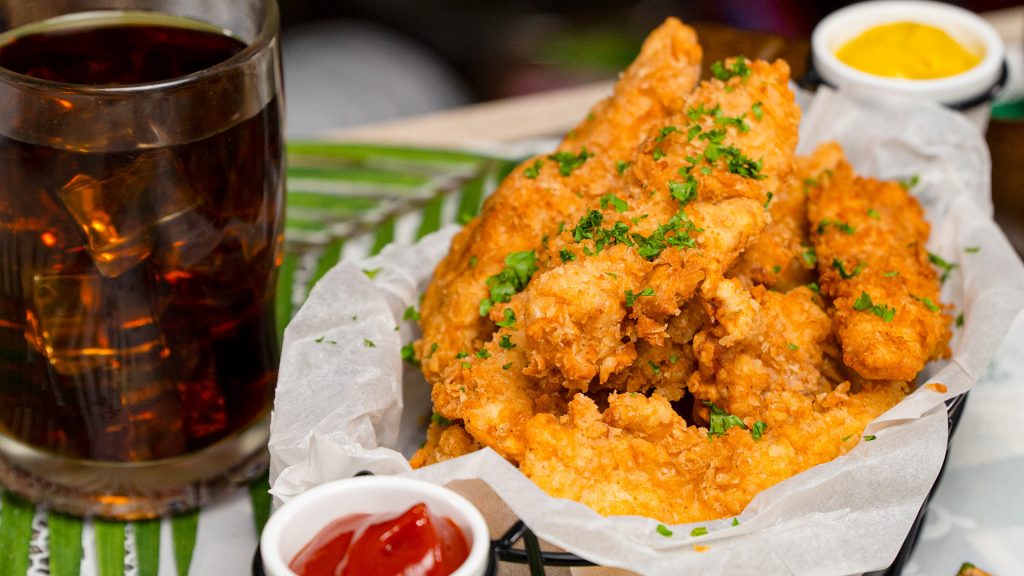 Copycat Mcdonald's Buttermilk Crispy Tenders Recipe
How To Make Copycat Mcdonald's Buttermilk Crispy Tenders
A batch of juicy and crispy chicken tenders are just what you need to complete a meal! They're marinated in buttermilk for the most tender and delicious bite.
Ingredients
For Marinade:
2

lb

chicken tenders

1

cup

buttermilk

¼

tsp

ground black pepper

1½

tsp

salt

¼

tsp

garlic powder

¼

tsp

paprika

5

cups

vegetable oil,

(up to 8 cups), or canola oil, for frying
For Breading:
1½

cups

all-purpose flour

1½

tsp

baking powder

1

tsp

salt

½

tsp

garlic powder

½

tsp

onion powder

½

tsp

paprika

¼

tsp

cayenne pepper

3

tbsp

buttermilk
To Serve:
¼

cup

yellow mustard,

or any dipping sauce of your choice, per serving

¼

cup

tomato ketchup,

per serving
Instructions
Marinate:
Place your chicken tenderloins in a large ziploc bag or a mixing bowl.

Add in the marinade ingredients such as buttermilk, salt, pepper, garlic powder, and paprika. Seal or cover tightly and then refrigerate for at least 4 hours or overnight.
Breading:
Whisk together the flour, baking powder, salt, garlic powder, onion powder, paprika, cayenne pepper in a medium bowl.

Pour in the buttermilk and stir until the mixture is uniformly clumpy.

Remove your chicken tenders one or two at a time and toss them into the breading mixture.

Coat and press the breading firmly against the chicken. Once evenly coated, arrange them neatly on a baking sheet.

In a deep skillet, add in the oil until it reaches about ¾s full. Heat the oil over medium heat until it reaches 350 degrees F.

Using tongs, carefully place the chicken tenders into the hot oil. Add at least two or three at a time to avoid crowding the pan.

Cook the chicken tenders until golden brown on both sides, flipping once halfway through cooking.

Arrange your cooked chicken tenders on a plate lined with a paper towel to drain. Repeat frying as needed.

Serve hot with a side of your favorite dipping sauce and enjoy!
Nutrition
Sugar:

7g

:

Calcium:

204mg

Calories:

502kcal

Carbohydrates:

45g

Cholesterol:

153mg

Fat:

9g

Fiber:

2g

Iron:

4mg

Monounsaturated Fat:

3g

Polyunsaturated Fat:

1g

Potassium:

1067mg

Protein:

56g

Saturated Fat:

3g

Sodium:

2259mg

Trans Fat:

1g

Vitamin A:

355IU

Vitamin C:

5mg
Nutrition Disclaimer
Commonly Asked Questions
How do I freeze and reheat my buttermilk chicken tenders?
Store your chicken tenders in a freezer bag to freeze. These will last for up to 3 months in the freezer. If you need to reheat, simply heat them in the oven. Assemble the chicken on a wire rack on top of a baking sheet and warm them up in the oven for 25 minutes at 350 degrees F. Make sure to flip halfway through so each side of the tender is evenly heated through.
Can I refrigerate leftover chicken tenders?
If you have any leftovers, simply store them in an airtight container in the fridge. These should keep for 3 to 4 days. To reheat, place them in the oven at 375 degrees F for 15 minutes.
Can I air-fry my chicken tenders instead?
While we highly recommend deep-frying to get that perfectly crispy flavor you get from McDonald's, you can definitely still cook this in the air fryer. To do this, preheat your air fryer to 375 degrees F. Then arrange your chicken tenders in a single layer on the air frying basket. Coat your chicken tenders using oil cooking spray or lightly dab with canola oil. Cook your tenders for 10 to 15 minutes, flipping at the 15 minute mark to coat the other side of the chicken. Allow to cook for another 10 minutes before serving.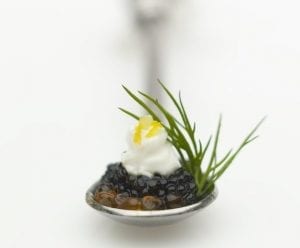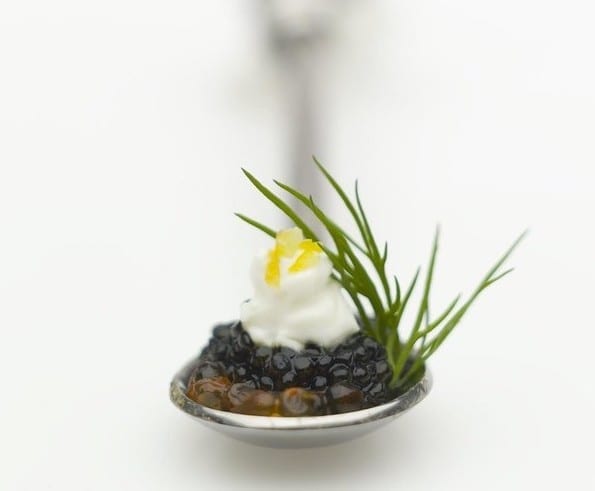 Conclusion
Making buttermilk crispy tenders has never been easier! Get your chicken tenders fix today with our simple yet absolutely flavorful recipe. You no longer need to order for McDonald's takeout just to get their juicy crispy tenders. Serve these up for lunch to the family and let them see the difference. And trust us, there won't be any. It's just as good as McDonald's, after all!
Comments
un marché public de l'OFII

Comment is awaiting moderation.