In this recipe, we're bringing back one of our favorite savory sauces, McDonald's szechuan sauce. The popular American fast-food chain may have no plans of bringing back their well-loved take on Szechuan-style Chinese hot sauce. But don't worry because we have a preservative and MSG-free szechuan sauce recipe that lets you make it at home.
This sweet, savory, and spicy Asian sauce is usually paired with McDonald's crispy chicken Mcnuggets, but you can actually use it in making many other delectable dishes. Read on to find out how you can use McDonald's szechuan sauce.
What Is McDonald's Szechuan Sauce?
Szechuan or Sichuan sauce was an iconic McDonald's signature sauce. It has deep, bold flavors and a spicy and tangy taste with the signature tingling "Szechuan heat" from the use of the famed Szechuan pepper. Some refer to this Asian chili sauce as the Rick and Morty szechuan sauce or Mulan szechuan sauce. Find out why by reading our CAQ section down below!
You will taste the soy sauce, lime, and vinegar ingredients in this delicious sauce. Although, we can safely say that the ginger notes in it are really the clincher. The special ingredient in this chili sauce, however, is the szechuan peppercorns with a very aromatic scent, bitter and citrus notes, and gives a numbing effect to the mouth which makes its taste even more interesting. 

Tip:
If you can't get your hands on authentic Szechuan peppercorns, you may use crushed red pepper flakes, black pepper, or regular peppercorns instead. If you're making this for the kids, just use a small pinch of any of the alternative ingredients.
If you're unfamiliar with the taste of Szechuan peppercorns, you can add them moderately or try tasting one first to get a feel of it before adding it into your sauce. 
How to Use McDonald's Szechuan Sauce
McDonald's szechuan sauce is quite viscous, so it can be used in many different ways. The most common way to enjoy it is as a dip for crispy fried dishes. Meanwhile, you can also turn it into a marinade like in this szechuan beef recipe.
In addition, you can also use it as a rich and thick sauce for breaded pork chop or a spicy stir fry sauce for mapo tofu. You'll just love pairing this szechuan sauce with different delectable dishes!
How To Make McDonald's Szechuan Sauce (Copycat)
Taste the signature savory and spicy flavors of the McDonald's szechuan sauce. It's fast and easy to make and can be paired or used in making a lot of appetizing dishes.
Advertisement
Continue Reading Below
Ingredients
1

cup

water,

plus ½ cup water for cornstarch mixture

½

cup

soy sauce

⅓

tbsp

sesame oil

2

tbsp

ginger paste

1

tbsp

garlic,

minced

6

tbsp

sugar,

brown or granulated

1

pinch

salt

¼

tsp

ground Szechuan peppercorns

¼

tsp

ground coriander

¼

tsp

ground black pepper

2

tbsp

cornstarch

3

tbsp

rice wine vinegar

1

tsp

apple cider vinegar

1

tbsp

lime juice
Instructions
In a medium-sized saucepan, add all the ingredients except for the lime juice, corn starch, apple cider vinegar, and rice wine vinegar.

Bring the mixture to a boil over medium heat. Stir constantly for about 4 to 5 minutes.

Reduce the heat and let the mixture simmer for another 2 to 3 minutes, stirring constantly.

In a bowl, combine the cornstarch with the ½ cup of water. Mix until a slurry forms.

Reduce the heat of the saucepan to low, and pour the slurry mixture. Continue mixing for around 2 minutes, until the slurry thickens the mixture.

Remove the saucepan from the heat. Add the lime juice, apple cider vinegar, and rice wine vinegar.

Using a whisk, mix thoroughly until the ingredients have been fully incorporated into the mixture.

Let the sauce cool before serving.
Recipe Notes
In case you want to store some of the sauce for later, let it cool completely first before putting it in a mason jar. You can also use other jars, as long as it has a lid.
If you want a spicier sauce, you can double the amount of ground Szechuan peppercorns, or crushed red pepper flakes.
If you want a sweeter sauce, you can add a bit of maple syrup to act as an additional sweetener.
Advertisement
Continue Reading Below
Advertisement
Continue Reading Below
Commonly Asked Questions
When did Szechuan sauce come out? When is McDonald's bringing back their Szechuan sauce?
McDonald's szechuan sauce originally came out in 1998 for the promotion of the Disney movie Mulan. It used to be a Teriyaki-like dipping sauce for their delicious chicken nuggets. They brought it back in limited stock in 2017 and 2018, after being featured in an episode of the famous animated series Rick and Morty. However, you don't have to miss it as long as you have this copycat recipe!
What is Szechuan flavor?
Szechuan dishes are generally very flavorful with a lot of garlic and chili peppers and are usually both sweet and spicy. The famous szechuan spice is their unique szechuan peppercorns. If you're wondering why Szechuan food is so spicy, it's because of the humidity and rainy weather in Sichuan, which is why they use chili pepper in many of their dishes.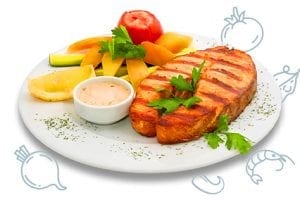 Conclusion
You don't need a time machine to taste the iconic McDonald's Szechuan sauce! This 15-minute recipe will let you pair this famous sweet, spicy, and savory sauce with your favorite crispy, fried, and noodle dishes.
Advertisement
Continue Reading Below
Topics:
Advertisement
Continue Reading Below
Advertisement
Continue Reading Below