For simple snack grub, there is nothing that can go wrong with fries. It can go with anything! Beer, soda, sandwiches — literally, anything. Take it plain or with a handful of condiments, fries are the go-to snack food during movie nights or get-togethers. If you are craving for some nice fries, try this steak fries recipe!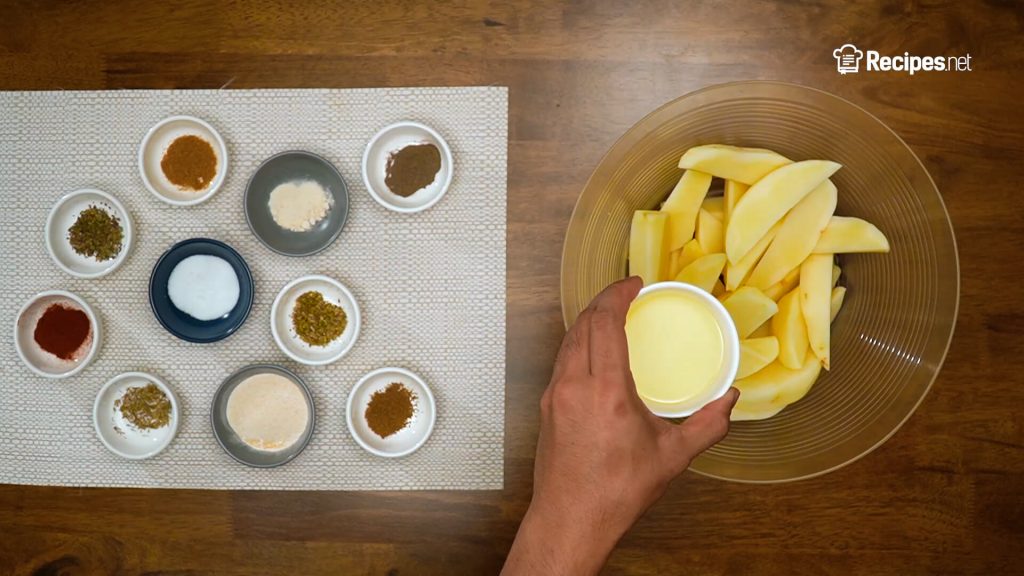 Step up with your fries game by following this Red Robin-inspired steak fries recipe. It's crispy, flavorful, and easy to make. You can have it anytime, anywhere! Red Robin is a popular fast-food chain across the United States that offers casual dining. It was established as a tavern back in 1969 but new management had the restaurant open for franchising and since then, it has become a fast-food chain offering various types of burgers and bottomless beverages.
Anyone who has ever enjoyed fries at a Red Robin restaurant knows just how addicting they can be. Copycat Red Robin french fries allow you to make this treat any time you like, in the comfort of your own home. The fries are deceptively simple, yet the crisp outside and tender middle will have you eating more and more of them. If you want to get your hands on more copycat Red Robin dishes, you're in luck. Try this copycat California chicken burger recipe.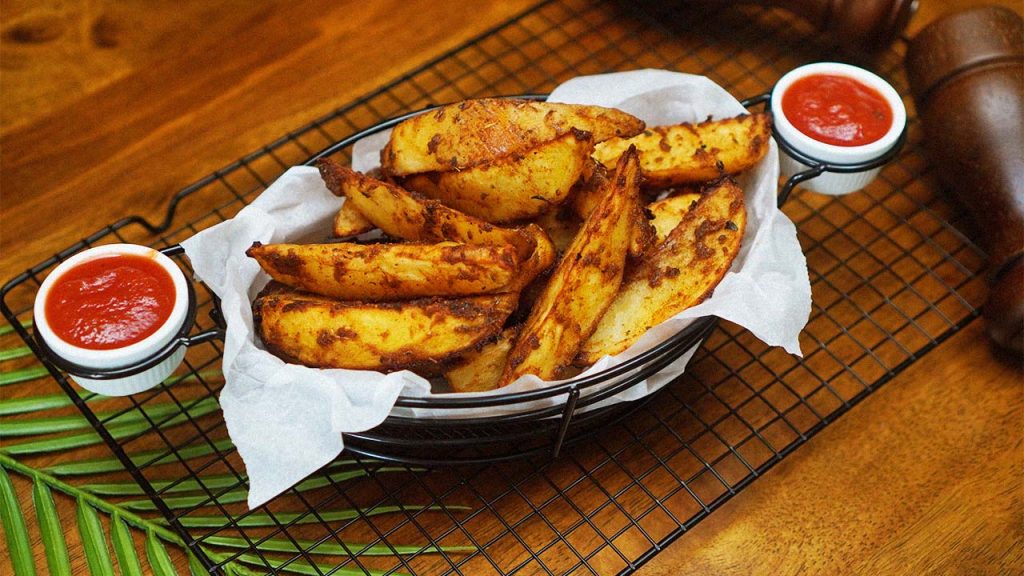 Copycat Red Robin's Fries Recipe
How To Make Copycat Red Robin's Fries
Seasoned with aromatic spices and cooked to a crispy bite, it's no wonder people keep coming back for Red Robin's fries. This recipe will have you making your own at home.
Ingredients
2

lb

russet potatoes,

or any similar large potatoes

¼

tbsp

salt

¼

tbsp

smoked paprika

2

tbsp

garlic powder

1

tsp

onion powder

½

tsp

black pepper,

ground

½

tsp

cumin,

ground

½

tsp

basil,

dried

¼

tsp

celery seed,

ground

¼

tsp

oregano,

dried

¼

tsp

thyme,

dried

4

tbsp

vegetable oil
To Serve
Instructions
First, preheat your oven to 400 degrees F. In a small bowl, mix together your spices.

Scrub your potatoes using the vegetable scrubber and cut them into wedges or little fry slices.

Place the potatoes in a large bowl filled with cold water.

Let it soak for 5 minutes, drain out the water, & dry out with a paper towel.

In a large mixing bowl, add vegetable oil and mix, add spices and mix until all are coated.

Transfer the potatoes to a baking sheet, lay them in a single layer with some space between them.

Bake for 20 minutes.

Brush the top of the fries with the spice mixture, and then flip.

Allow the fries to cool for 1 to 2 minutes and then serve with ketchup and ranch!
Recipe Notes
Wash your potatoes before scrubbing them. Cooking with clean ingredients ensures that your food is safe to eat. Do this as well for any pieces of equipment that you'll be using. Do also check on your fries from time to time and make sure they're flipped so both sides can get a nice golden brown texture.
Nutrition
Sugar:

1g

:

Calcium:

22mg

Calories:

211kcal

Carbohydrates:

30g

Fat:

9g

Fiber:

2g

Iron:

2mg

Potassium:

676mg

Protein:

4g

Saturated Fat:

7g

Sodium:

301mg

Vitamin A:

152IU

Vitamin C:

9mg
Nutrition Disclaimer
Commonly Asked Questions
Why do you soak potatoes in water before frying?
Since potatoes are starchy vegetables, soaking them in water before cooking removes the excess starch. Doing this prevents the fries from sticking during cooking and helps to achieve that golden brown crispiness you'd look for in every bite.
How do you keep the steak fries hot and crispy?
To keep your freshly cooked steak fries hot and crispy before serving, you can try placing them on a cooling rack set over a baking sheet.