Once you try this veggie burger recipe, you won't be craving for another Burger King sandwich anytime soon. Make an incredibly easy and healthy burger sandwich! It's perfect for an appetizer, filling lunch, or dinner sandwich that you can easily prep at home. This veggie burger recipe will make your patties packed with vegetables, as it has zero meat and is insanely good!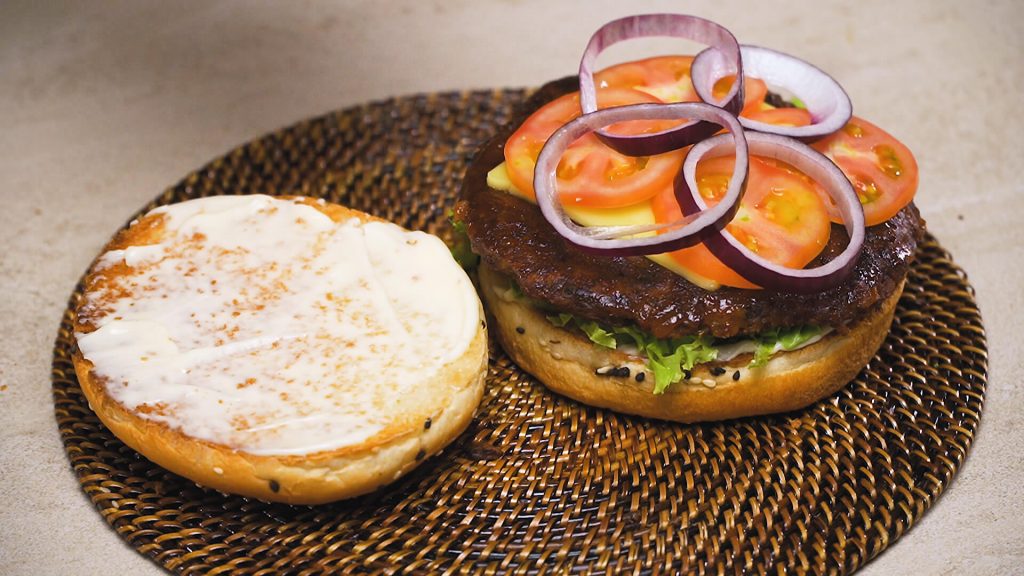 Veggie burgers are on the rise! Known fast-food restaurants like Burger King are trying to make healthier burger options. This burger sandwich is perfect for vegans, vegetarians, or those that are after a healthy meal. Veggie burgers are all about using healthy ingredients that still give you the same or even greater flavor than meat products. Cooking our black beans and vegetables to perfection is our secret to achieving our compact meatless protein-filled patty. After trying our veggie burger recipe, you can also try this Copycat Panera's Mediterranean Veggie Sandwich to switch it up.

Tip: In making your meatless patty, remove excess moisture by roasting the vegetables and beans well. The vegetables should be caramelized and the beans should split open. Remember to dry them well after.
What we want for our veggie patty is to have a big and thick form that holds all our vegetables and beans together. To top, we also added herbs and spices to enhance our veggie burger's mouthwatering flavor. Making this veggie burger recipe may take more time than cooking your regular burger, but it's definitely worth it! Just imagine serving a big, thick, hearty, and juicy vegetables-packed patty with extra veggies and cheese to top. All of these are held together by your burger buns, preparing you for your first bite. This veggie burger recipe is the best way to enjoy burgers and still get all the protein and nutrients you need for the day.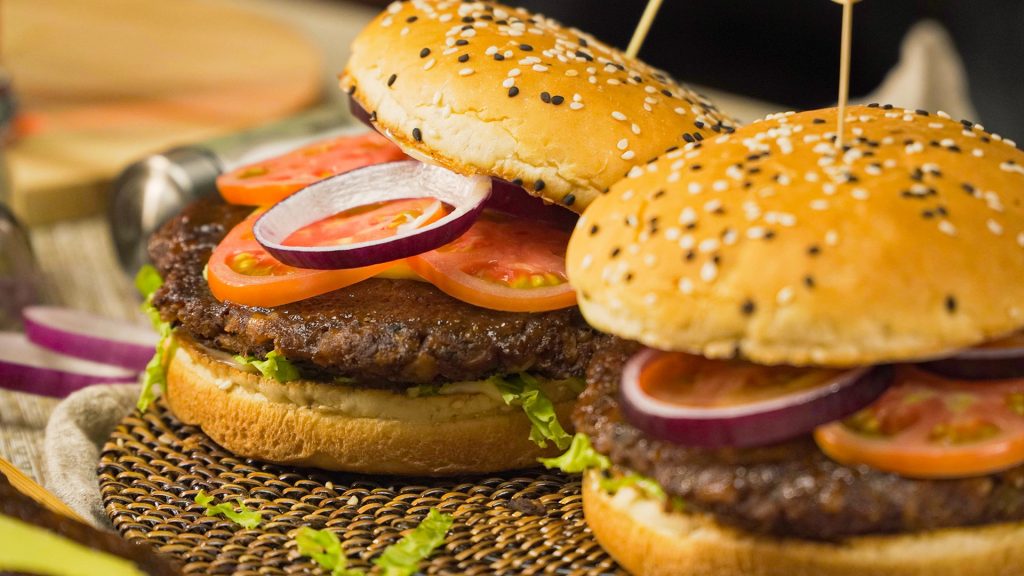 Better Than Burger King's Veggie Burger Recipe
How To Make Better Than Burger King's Veggie Burger
A tastier and healthier twist to your favorite Burger King sandwich. It serves a big and thick seasoned patty filled with vegetables, beans, and oats topped with lettuce, tomato, swiss cheese, and cucumber slices, all inside your hamburger buns.
Ingredients
For Veggie Patty:
1

cup

walnuts,

roasted and chopped

8

oz

mushrooms of your choice,

(like buttons, shiitakes, creminis, or portobellos), fresh and chopped

5

tbsp

olive oil,

divided

¼

tsp

dried thyme

2

tbsp

soy sauce

5½

oz

red onions,

diced

2

garlic cloves,

minced

4

oz

bell peppers of your choice,

chopped

2

tbsp

tomato paste

¼

cup

red wine,

diced

½

cup

all purpose flour,

roasted

1

cup

black beans,

canned and drained

1

cup

brown rice,

cooked

1

tbsp

mayonnaise,

preferably vegan

1

tsp

liquid smoke

1

tsp

ground cumin

½

cup

barbeque sauce,

preferably vegan, for basting
Burger assembly:
hamburger buns

tsp

tomatoes,

thinly sliced

green ice lettuce,

or any lettuce of your choice, sliced

red onions,

thinly sliced into rings

cheese of your choice,

sliced, preferably vegan

mayonnaise,

preferably vegan

wooden skewers
To serve:
potato fries,

or onion rings
Instructions
Preheat your oven to 375 degrees F and grease a baking sheet.

Heat 1½ tablespoons of olive oil in a wide skillet over medium heat.

Add the mushrooms, walnuts, and thyme.

Saute for roughly 5 to 8 minutes until all moisture has completely evaporated while stirring frequently.

Add the soy sauce and cumin. Continue sauteing until the soy sauce has completely been absorbed by the mushrooms then set aside.

In another wide skillet, heat up another 1½ tablespoons of oil over medium heat. Add the onions, garlic, and bell peppers then saute until translucent.

Next, add the tomato paste and beans and roast briefly.

Deglaze with red wine and reduce briefly. Transfer this into a food processor and puree until smooth. Set aside.

In a large mixing bowl, combine your cooked rice, mayonnaise, liquid smoke, roasted flour, cooked mushroom mixture, and pureed vegetable mixture. Mix until evenly incorporated.

Form your mixture into 5 to 6 ounces of patties, then place these onto a greased baking sheet, apart from each other.

Transfer your patties to a chilled area and allow them to firm up for at least 30 minutes.

In a wide skillet, heat remaining oil over medium-high heat. Add your patties and sear for roughly 3 to 5 minutes or until golden brown on both sides. You may need to add more oil as needed.

Place your seared patties onto your baking sheet and brush these with barbeque sauce.

Roast for another 3 to 5 minutes until fully cooked. Toast your buns together while waiting.

Add the sliced cheese. If using any shredded cheese, sprinkle roughly 3 tablespoons per burger and broil until melted.

Assemble your veggie burger by spreading roughly 1 tablespoon of mayonnaise on both buns.

Place roughly ¼ ounce of lettuce, then the veggie burger, and 1 ounce of tomatoes and onions per sandwich, before covering with the top bun.

Serve with either onions or potato fries.
Recipe Notes
If you are vegan, you can opt for chia eggs or flax eggs as a binder instead.
To make chia eggs: Add 1 tablespoon of chia seeds in a small bowl, then add 3 tablespoons of water and wait for 5 minutes.
To make flax eggs: Mix 1 tablespoon of flaxseed meal and 3 tablespoons of water in a small bowl and chill for 15 minutes.
Nutrition
Sugar:

10g

:

Calcium:

334mg

Calories:

689kcal

Carbohydrates:

85g

Cholesterol:

98mg

Fat:

28g

Fiber:

15g

Iron:

8mg

Potassium:

952mg

Protein:

28g

Saturated Fat:

7g

Sodium:

439mg

Vitamin A:

1768IU

Vitamin C:

15mg
Nutrition Disclaimer
Commonly Asked Questions
Are veggie burgers healthier to eat?
Veggie burgers are definitely healthier as compared to meat burgers because we mainly use vegetables, beans, and spices in this recipe and other similar ones. In addition, making it at home ensures that our veggie burgers are not cooked with meat burgers because how they are cooked also affects its nutritional value. If you want a healthier meal, you can also choose to decrease the size of your veggie burger.
What other alternative toppings can I try on a veggie burger?
Don't worry about running out of topping ideas for this veggie burger. Mix and match different toppings that suit your taste to make a veggie burger that's perfect for you! You can go for classic grilled tomatoes, homemade pickles, or pickled red onions for some zest. You can even make a double-decker veggie burger by adding in a portobello mushroom burger patty! If you're craving Mexican, you can add in fresh guacamole and mango salsa to your topping or go Greek with hummus, tabouli, and red pepper. Upgrade your veggie burger by topping it with some potato chips for added crunch, mozzarella cheese, parm, or cheddar cheese to make it extra cheesy, or fried egg for a full-on breakfast mode.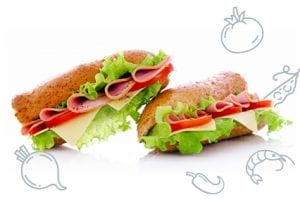 Conclusion
Cooking veggie burgers is the new way to go. It's the best burger option there is that's just healthier and more eco-friendly. Another great thing about homemade veggie burgers is that you can freeze your burger mixture for months and still get that amazing quality once you decide to cook it. It's the perfect breakfast, productivity-boosting lunch, recharging afternoon snack, and even makes for a filling supper! Hurry and prepare this at home and get a burger fix that's way healthier than fast food.
Topics: