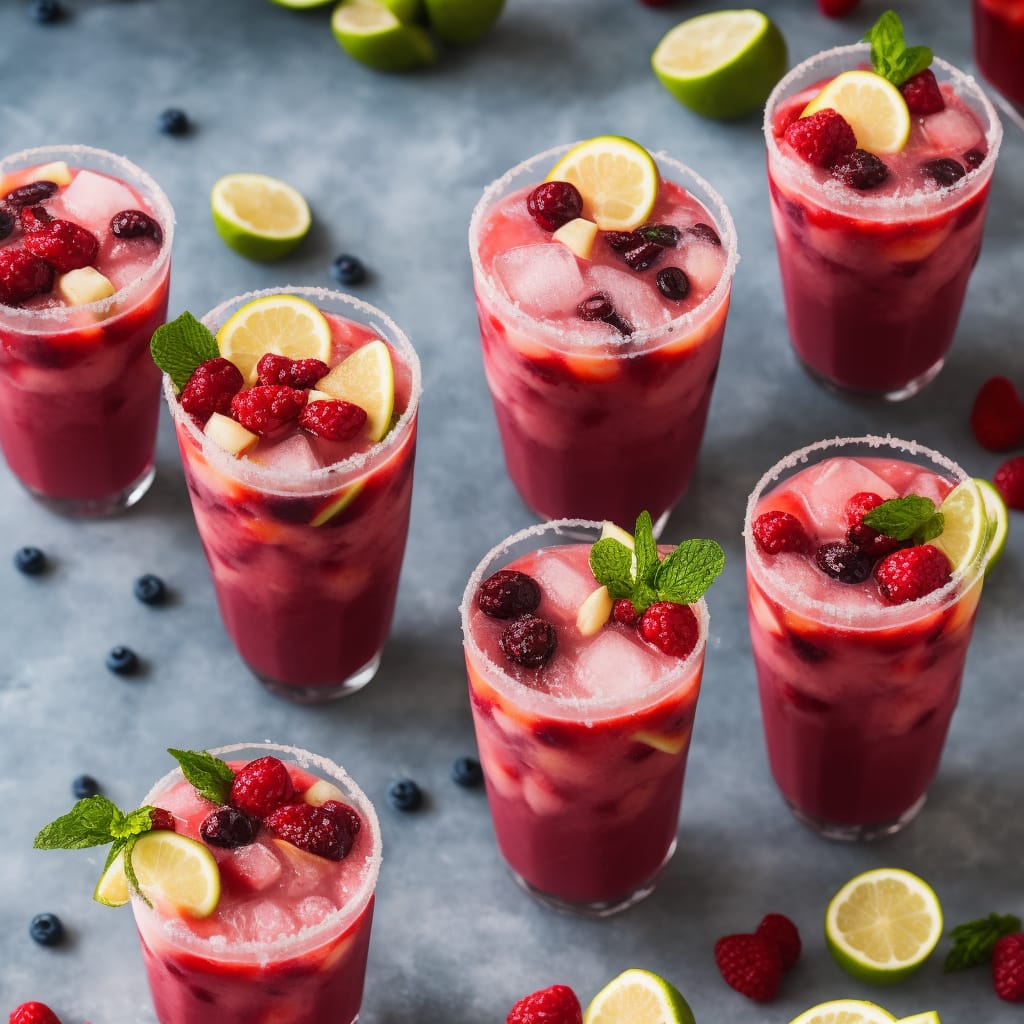 Berrylicious Frozen Sangria Slush Recipe
How To Make Berrylicious Frozen Sangria Slush
Make yourself a shake if you want a drink that's creamy and sweet. These shake recipes not only easy to make, but the end product always tastes amazing as well! It's time to shake it up!
Ingredients
2 cups mixed berries (strawberries, blueberries, raspberries)
1 cup red wine (such as Merlot or Cabernet Sauvignon)
1/4 cup orange liqueur
2 tablespoons honey
1 cup ice cubes
Fresh berries, for garnish
Instructions
In a blender, combine the mixed berries, red wine, orange liqueur, honey, and ice cubes. Blend until smooth.

Pour the mixture into a shallow dish and place in the freezer for about 2 hours, or until partially frozen.

Using a fork, scrape the mixture to break up any ice crystals. Repeat this process every 30 minutes for 2-3 hours, until the mixture reaches a slushy consistency.

Serve the frozen sangria slush in glasses, garnished with fresh berries.
Nutrition
Calories :

156kcal

Total Fat :

0g

Saturated Fat :

0g

Cholesterol :

0mg

Sodium :

3mg

Total Carbohydrates :

17g

Dietary Fiber :

3g

Sugar :

12g

Protein :

1g