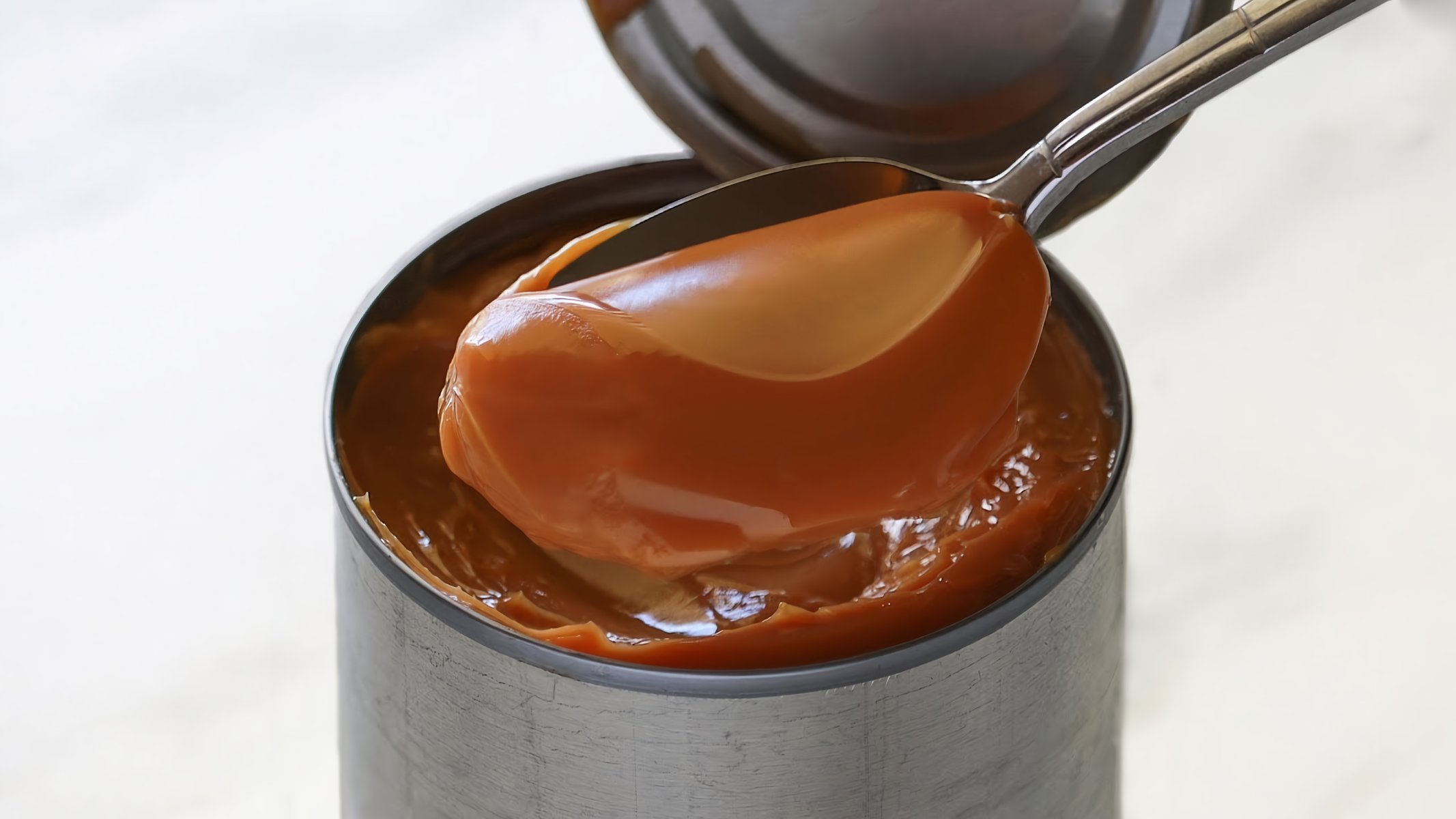 Caramel in a Can (Dulce De Leche) Recipe
How To Make Caramel in a Can (Dulce De Leche)
Keep your daily dose of dairy interesting with these amazing milk recipes! These tasty milk recipes take the well-loved drink to a whole other level. Enjoy milk as a smoothie, shake, flavored with blueberries, or as a main ingredient to your desserts. Serve it warm, cold, or even frozen! Drinking milk will never be the same again as long as you have these delicious milk recipes with you.
Total:
3 hours and 5 minutes
Ingredients
1 can of sweetened condensed milk
Instructions
Remove the label from the can of sweetened condensed milk.

Place the can in a large pot and cover it completely with water.

Bring the water to a boil over medium heat.

Reduce the heat to low and let the can simmer for 3 hours. Make sure the can is fully submerged in water at all times.

After 3 hours, carefully remove the can from the pot and let it cool completely before opening.

Once cooled, open the can and you will have delicious caramel, also known as Dulce De Leche, ready to use.
Nutrition
Calories :

132kcal

Total Fat :

2g

Saturated Fat :

1g

Cholesterol :

9mg

Sodium :

54mg

Total Carbohydrates :

25g

Dietary Fiber :

0g

Sugar :

25g

Protein :

3g