Bring home the magic of state fair foods! Don't wait until your next fair if you can relish the taste of the goodness of your favorite fair food. If you have a soft spot for fair foods like crispy and juicy corn dogs, delicious homey doughnuts, crisp outside and soft inside churros, chewy pretzels, all-time favorite popcorn, or a carnival must-have caramel apple, then you'll surely love this cheese curds recipe.
Don't ever forget to include it on your list because this cheese curds recipe is simply the best for two main reasons, it's cheese and it's fried. Enjoy deep fried cheese curds at home or on-the-go!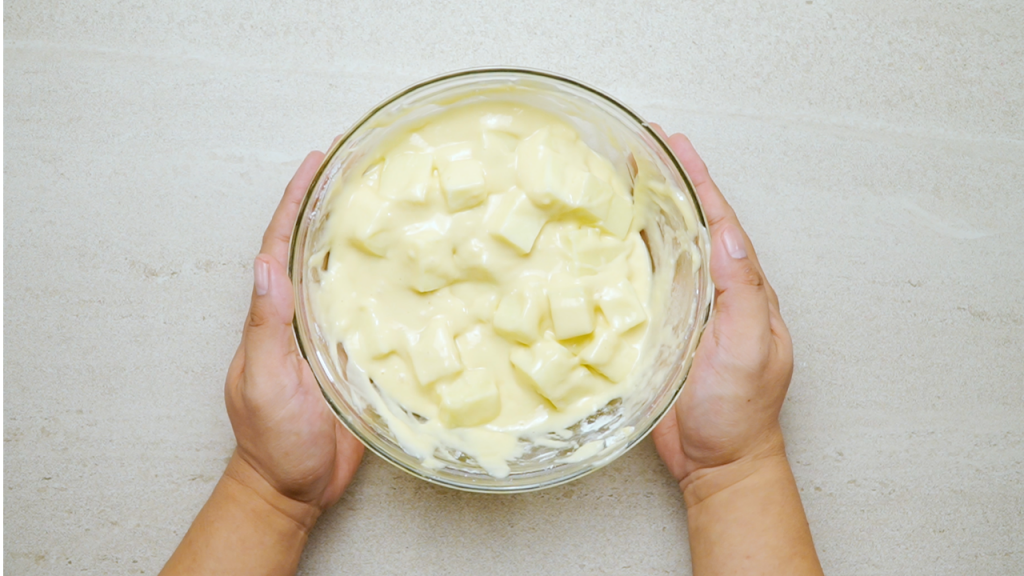 What are Cheese Curds?
Fresh cheese curds are a local staple in Wisconsin or in Quebec but wherever you are, you deserve to know and enjoy these finger foods. Cheese curds are best known as a fried cheese coated with batter, which is sometimes mistaken as mozzarella sticks. They're different in many ways but they both taste good in their own ways. Cheese curds started with milk just like any cheese. Curdled milk produces moist pieces which are also known as squeaky cheese.
These are made from pasteurized milk. When the milk clots in the process, it produces curd and whey. The curd then cut into cubes. Fried cheese curd is the common way to enjoy it. Usually, these cheese curds come from cheddar cheese.
You know it's fresh when it squeaks against your teeth. In simple words, cheese curds are the younger cheese. People near cheese factories enjoy it the most as they are best served as fresh as possible. But don't worry, packaged cheese curds in supermarkets are not bad at all!
They are made to be enjoyed so go ahead and satisfy your cravings. Savor it on your own or share it with your family or friends. Besides, food tastes better when shared!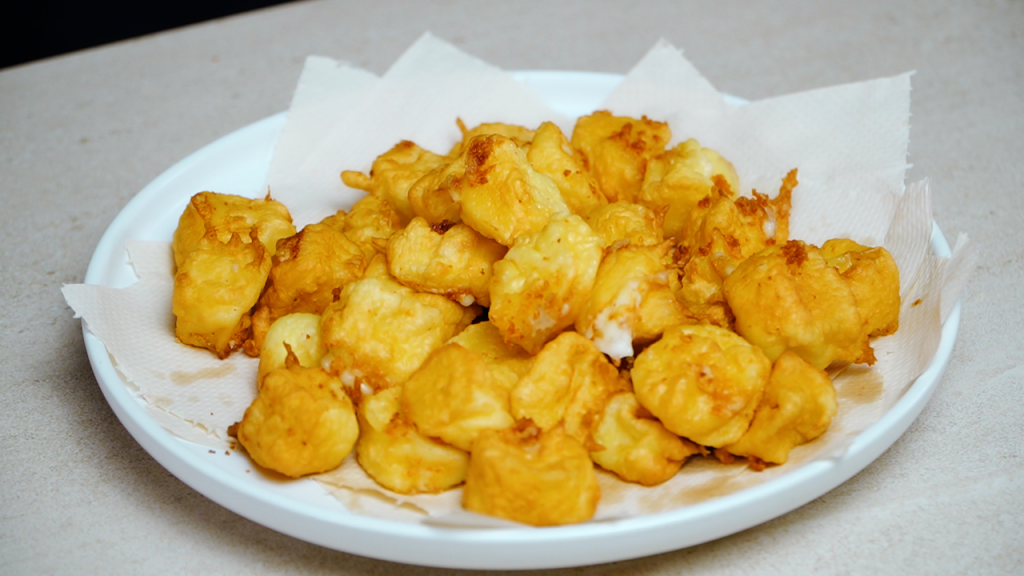 Making The Best Ever Fried Cheese Curds At Home
Aside from being delectable, fried cheese curds are easy-to-make snacks or appetizers. Even more, it's a fun family activity as well. Sounds cheesy, right?
If you're too busy but want to prepare some goodies, these homemade cheese curds are the best for you! The ingredients are so simple you might have it at home already. Go get your kitchen staples such as flour, baking powder, salt, egg, and milk for the batter. Then, dunk and coat those cute little cheese curds ready to be fried in hot peanut oil. See how fun and easy it is… no hassle at all!
Ready-to-cook cheese curds in the market have different flavors you can choose from but you can start with the classic cheddar cheese curds. Fried cheese curds have been elevated in the past years by incorporating a variety of flavors like cajun, garlic, ranch, taco, hot buffalo, and hickory bacon.
To achieve the perfect cheese curds, watch the oil. The oil temperature needs to be consistent so it's better if you have a probe thermometer. If that is not available, don't worry because we're spilling out more cooking tips.
Don't fry too many or too few cheese curds at once. Cook it in batches and make sure to give some space for each curd. The amount of cheese for each batch depends on the size of your pan. This won't affect the oil temperature, giving you the right texture for each lovely deep-fried cheese curds.
The skillet to use can also be crucial. We recommend using a deep cast-iron skillet because it keeps oil hot all the way through. If you don't have this tool yet, giving space for each cheese curds is the best option. Grab some curds and make the best ever fried cheese curds at home!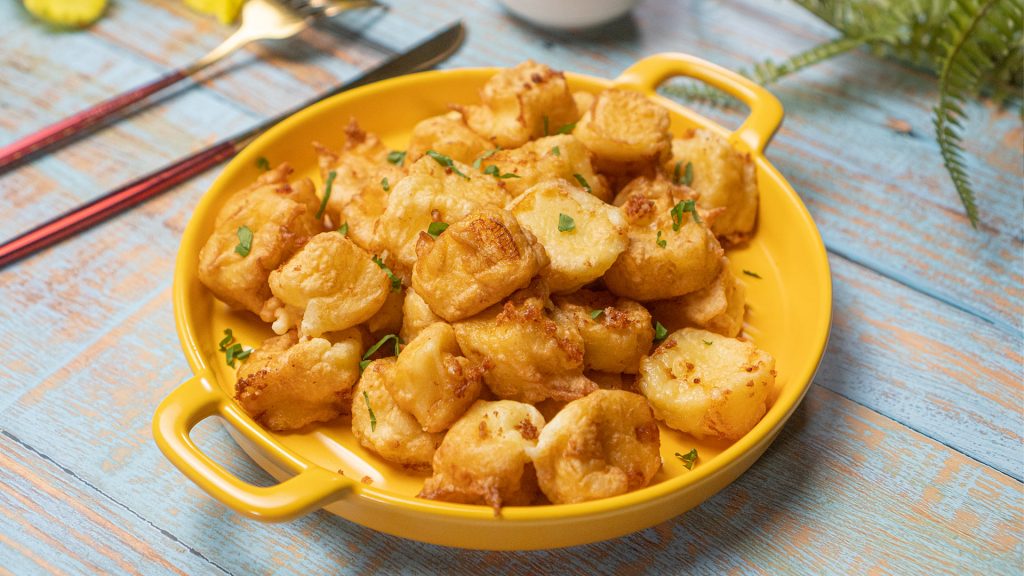 Best Ever Cheese Curds Recipe
Serve hot and gooey cheese curds as snacks or appetizers! This finger food is so addicting and simple to make, you'll love making batches of them!
Ingredients
1

cup

all-purpose flour

4

cups

peanut oil

1½

tsp

baking powder

½

tsp

salt

2

pcs

eggs,

beaten

½

cup

milk

1

lb

cheese curds,

cheese flavor of choice
Instructions
In a medium bowl, sift together the flour, baking powder, and salt.

Stir in the eggs and milk.

Whisk until smooth. Add more milk to the mixture until it reaches your desired consistency.

Toss the cheese curds in the batter.

Heat the oil in a saucepan to medium heat or 375 degrees F.

Fry the coated cheese curds approximately 1 minute each, until golden brown.

Drain on paper towels.

Serve them warm as is or with savory marinara sauce and enjoy!
Recipe Notes
Make sure that the oil is high enough to cover all the cheese curds for even cooking. Also, make sure that the oil is hot enough preferably at 375 degrees F. Also make sure to fry your cheese curds in small batches to make sure they are cooked evenly.
Nutrition
Sugar:

1g

:

Calcium:

375mg

Calories:

996kcal

Carbohydrates:

10g

Cholesterol:

50mg

Fat:

101g

Fiber:

1g

Iron:

1mg

Monounsaturated Fat:

40g

Polyunsaturated Fat:

28g

Potassium:

30mg

Protein:

13g

Saturated Fat:

23g

Sodium:

477mg

Vitamin A:

21IU
Nutrition Disclaimer
Commonly Asked Questions
What's the difference between cheese and cheese curds?
Cheese curds are simply the young version of cheese. Unlike aged cheese, cheese curds are a day fresh and squeaky. The squeaky sound indicates freshness in cheese curds. To produce cheese curds, the milk has to curdle and the moist pieces are separated from the whey.
Can I eat cheese curds raw?
Yes, definitely. Although cheese curds are normally known as fried snacks, cheese curds can be eaten raw. You can spice it up with herbs and seasonings but you can enjoy it plain as well. However, deep frying cheese curds doubles the fun. It's the best way to have it.

How do you store cheese curds?
We don't suggest refrigerating cheese curds because they are supposed to be fresh and squeaky. Storing them in the fridge will lose their identity. But if there's a need for that, make sure to follow these tips. Spread out the cheese curds on a cookie sheet and freeze them for under half an hour. Then transfer them to freezer bags, label with the date and contents, put back immediately in the freezer, and store them for up to 4 months.
How do I reheat cheese curds?
Warm the cheese curds in the microwave for 2 to 3 seconds to release the squeak. Do not overdo it to prevent melting. Few seconds are enough to redo protein strands that make cheese curds squeak.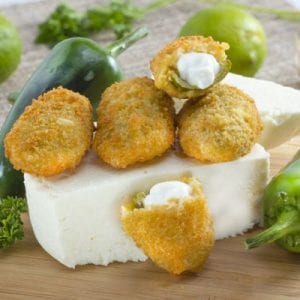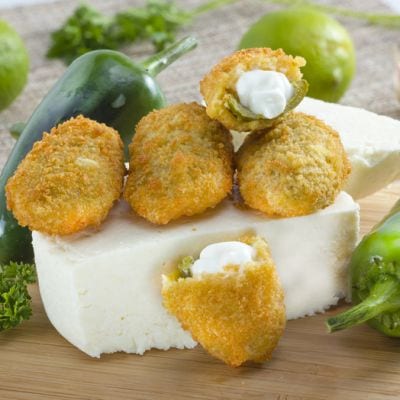 Conclusion
Try the best ever cheese curds recipe as snacks, appetizer, or simply as a comfort food you like to munch on. Enjoy the squeaky, gooey, and tasty cheese curds you love in state fairs any time by making them at home. Even more, it takes less than an hour to devour some lovely cheese curds!