Found on most street corners of Thailand, Thai iced coffee always delivers an energizing sip. This version of ours features strong brewed coffee mixed with condensed milk and ice. Topped with whipped cream and ground cinnamon, this drink is among the best of many other tasty Thai recipes that you can try!
So if iced drinks are your thing, then look no further and try out this iced coffee recipe and have a taste of coffee with sweetened condensed milk. It's high time you make this iced coffee at home! This drink is sweet, creamy, and easy to make. You can have it with a piece of dessert on the side, like these classic cinnamon sugar cookies. 
What's In Our Thai Iced Coffee?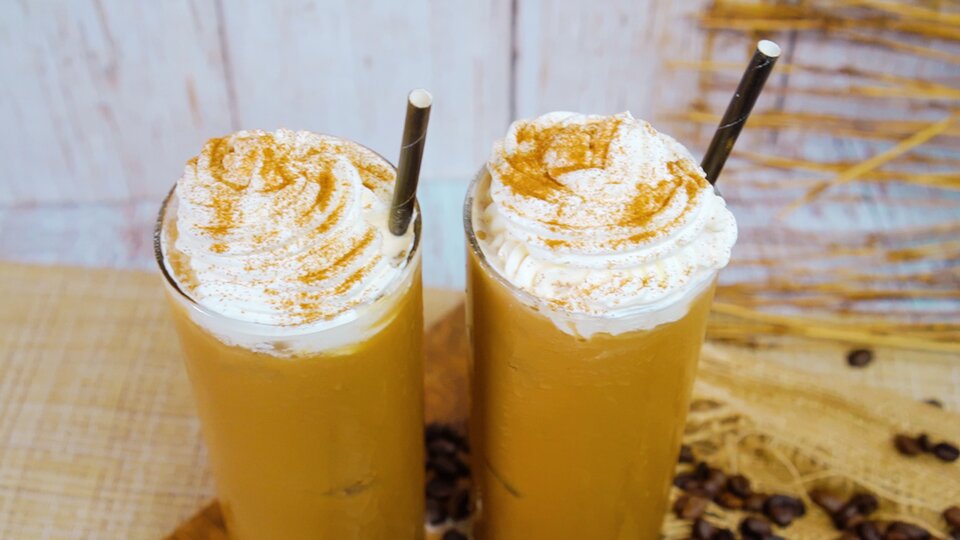 Here are the 5 simple ingredients needed to make this recipe:
Black Coffee

– Among the

different types of coffee

, 

Thai iced coffee

is best made with strong, freshly-brewed black coffee. 

Sweetened Condensed Milk

–

Condensed milk in coffee

? You heard it right! Sweetened condensed milk makes this

Thai iced coffee recipe

a lot sweeter and creamier

! You may adjust the milk to coffee ratio in your iced coffee drink according to your taste.

If you want your drink to be sweeter, add more condensed milk. If you want it to have a stronger taste of coffee, add more coffee.

 

Whipped Cream

– Top your Thai

coffee

with whipped cream for a more gorgeous presentation! But you can skip this if you want your drink to look more like the traditional version instead.

Ground Cinnamon

– Ground cinnamon is also optional, but it will spice up your iced coffee drink. If you're up to it, you can also grind the spice yourself if you have a 

spice grinder

at home. Freshly-ground spice is always better!

Ice Cubes

– To make the drink cold and refreshing.

It has to be ⅓ of the total liquid volume. You don't want to put too much as it will water down the taste of milk and coffee. 
How To Make Thai Iced Coffee
1. First off, you have to blend the ice at high speed using a blender. Once the ice is shaved, transfer it to some empty glasses.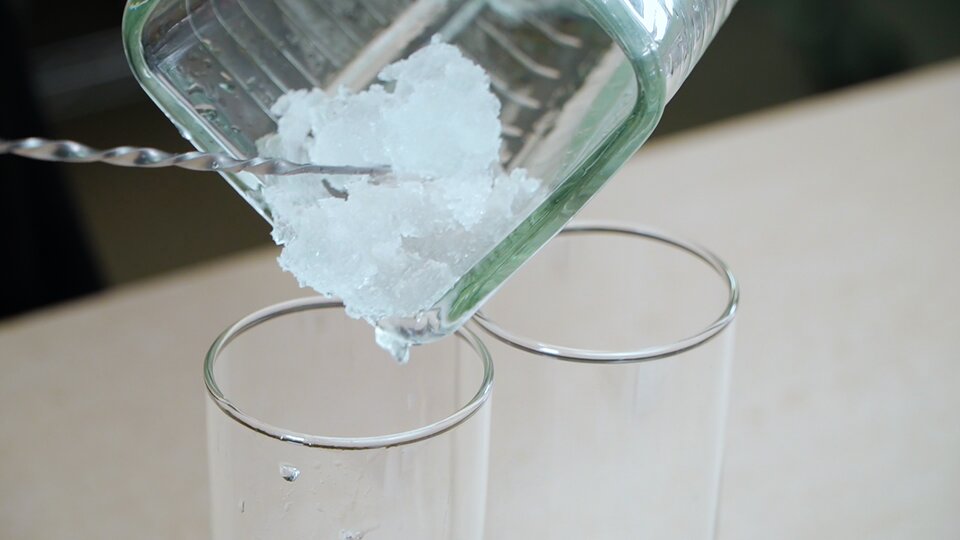 2. Next, combine the coffee and condensed milk together in the blender. Like with the ice, blend the mixture at a high speed. Once frothy and thoroughly combined, transfer it to the glasses that you previously filled with shaved ice.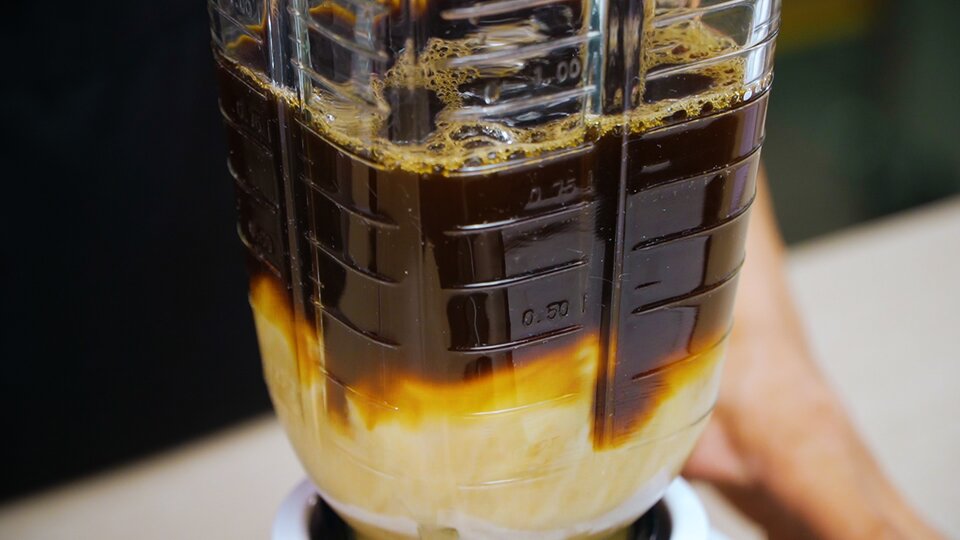 3. Once all the glasses are filled with the milk and coffee mixture, top each one with whipped cream and ground cinnamon.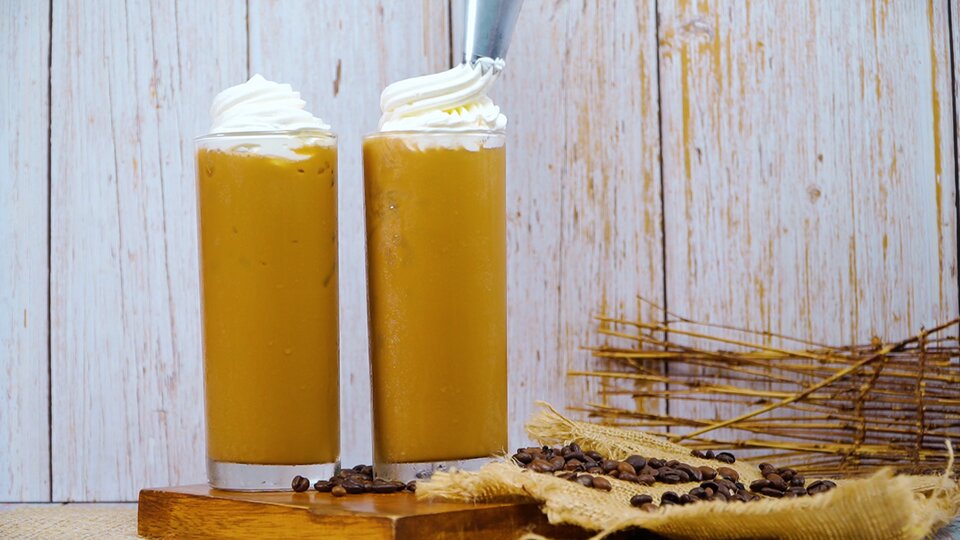 And voila! That's really all it takes to make a tall glass or two of Thai iced coffee. It's easy to whip up when your next coffee cravings hit. 
But how long is iced coffee good for? It's best enjoyed within 2 hours if the condensed milk is already mixed in. But if the components haven't been combined yet, they can be stored for 3 to 4 days in the fridge.
Frequently Asked Questions
How To Make Vegan-friendly Thai Iced Coffee?
To make a vegan Thai iced coffee, you'll need these ingredients: coffee, coconut sugar, nutmeg, cinnamon, cardamom, and cashew milk. If you're using coffee beans, add the spices to the beans before grinding to impart flavor. Make sure it's ground coarsely! Next, brew the coffee and then mix it with the rest of the ingredients. And you're done! You may also use coconut water as an alternative to water to make your iced coffee more hydrating. With less sugar and dairy, you'll be loving this vegan-friendly recipe.
What Is The Difference Between Thai Iced Coffee And Vietnamese Iced Coffee?
The main difference between the two drinks is the method of brewing the coffee and the spices used. Thai iced coffee is made using a Thai-style sock filter for brewing coffee. The brewed coffee is then combined with spices like cardamom, and sweetened with either condensed milk or milk and sugar. On the other hand, Vietnamese iced coffee is brewed using a phin, a Vietnamese filter for drip coffee. Afterward, the coffee is combined with condensed milk. Of the two, Vietnamese iced coffee tastes much bolder compared to the Thai version.
Is Thai Iced Coffee Bitter?
No. Despite calling for strong coffee, this drink is actually sweet-tasting! That's because the black coffee component is thoroughly blended with sweetened condensed milk to make this Asian coffee concoction.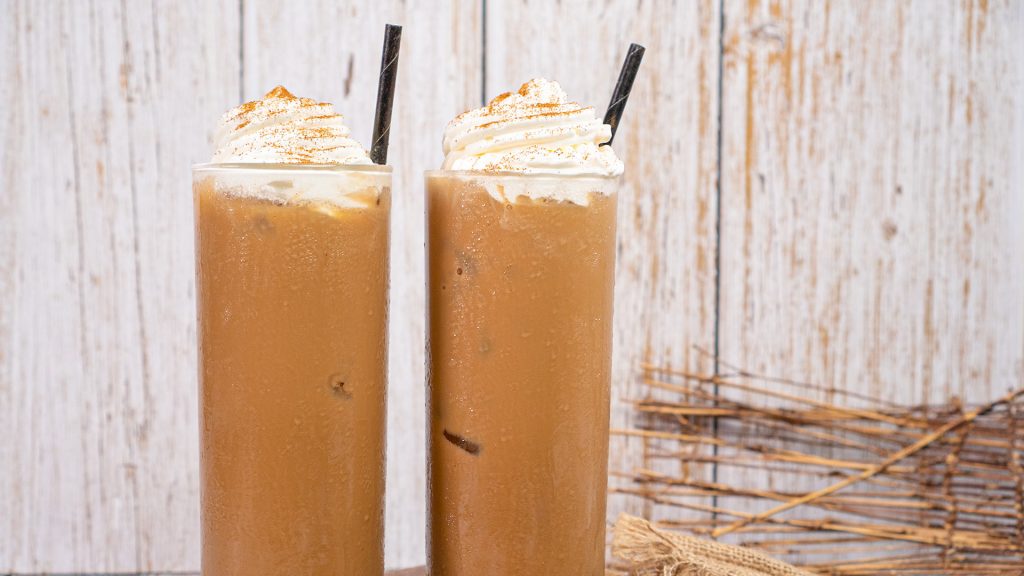 Thai Iced Coffee Recipe
How To Make Thai Iced Coffee
This Thai iced coffee proves that coffee doesn't always have to be bitter. Blend your cup of joe with condensed milk, just like how they do it in Thailand!
Ingredients
ice cubes

2

cups

strong coffee,

freshly brewed

½

cup

sweetened condensed milk
To Serve:
whipped cream

ground cinnamon,

for garnish
Instructions
Blend the ice at high speed until shaved. Transfer to a tall glass.

Combine the coffee and condensed milk in a blender and blend at high speed until smooth and frothy. Pour over shaved ice.

Then, top the drink with whipped cream. Garnish with cinnamon. Enjoy!
Nutrition
Sugar:

21g

:

Calcium:

111mg

Calories:

124kcal

Carbohydrates:

21g

Cholesterol:

13mg

Fat:

3g

Iron:

1mg

Monounsaturated Fat:

1g

Polyunsaturated Fat:

1g

Potassium:

200mg

Protein:

3g

Saturated Fat:

2g

Sodium:

51mg

Vitamin A:

102IU

Vitamin C:

1mg
Nutrition Disclaimer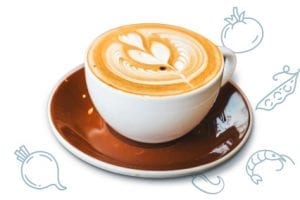 Conclusion
Once you get a taste of this Thai iced coffee, you'll be having it every morning or even during your break! It's delightfully sweet because it calls for condensed milk instead of the usual creamer or whole milk that we normally use for other coffee drinks.