Inspired by the McDonalds and Dairy Queen sundaes, this hot fudge sundae recipe makes the perfect summer treat! The homemade hot fudge made with heavy cream, chocolate, butter, and corn syrup is what really steals the show though. It's thick and gooey but it firms up nicely on top of the cold ice cream. Complete the fast food made at home experience by pairing your chocolate sundae with a big bacon cheeseburger and a big bowl of french fries.
Tips on Making Hot Fudge Sundae
A perfectly cooked hot fudge is thick but should still melt in the mouth. If it is overcooked by even just a little, it becomes extremely sticky. So, here are the best tips on how to cook hot fudge perfectly, plus techniques on making the best sundae experience.
Keep the heat low.

Do not even let the mixture boil. Cream, sugar, and chocolate, are three ingredients that are sensitive to heat and can easily burn.
Do not overcook.

 You might be tempted to cook it longer than required if it appears thin. But don't worry, the

chocolate fudge

will thicken as it cools. Once it hits the cold ice cream, it'll firm up and become nice and gooey.
Keep the ice cream cold

until the last minute before you serve it. If you've got extra time on your hands, you can scoop them out the night before. Lay the ice cream balls on parchment paper lined baking sheet and freeze them. This way, they won't melt so easily once the hot fudge is poured over.
Have fun with the toppings!

You can top your sundae with crushed oreos, caramel chips, butterscotch chips, sprinkles,

banana slices

, nuts, and even granola, for instance. Or, you can stick to the classic whipped cream, sprinkles, and cherries.
For parties, set up an ice cream bar with the toppings placed in bowls so that your guests can pick which ones they like to put in their

sundae glass

.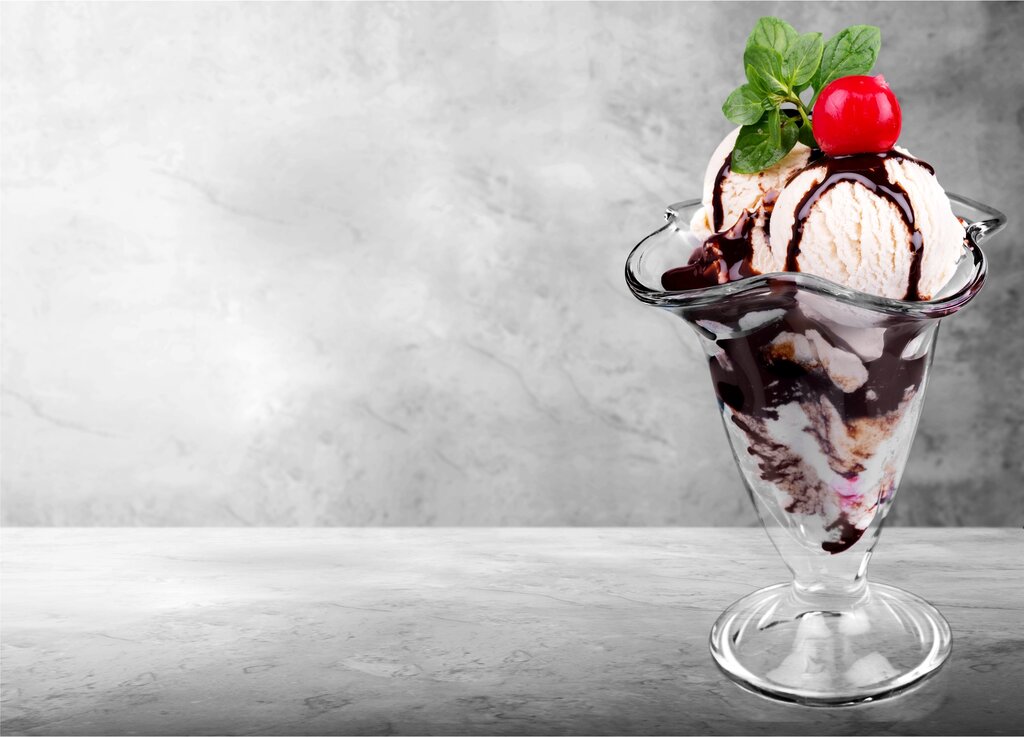 Hot Fudge Sundae Recipe
How To Make Easy Sundae with Homemade Hot Fudge
This hot fudge sundae recipe gives you the best chocolate sauce—lusciously thick, rich, and chocolatey! Top with a dollop of whipped cream and a vibrant maraschino cherry for a classic take.
Ingredients
For Chocolate Hot Fudge:
½

cup

heavy cream

3

tbsp

butter,

unsalted

¼

tsp

salt

1

tbsp

corn syrup

⅓

cup

granulated sugar

2

oz

bittersweet chocolate,

chopped, or bittersweet chocolate chips

2

oz

semisweet chocolate,

chopped, or semisweet chocolate chips

1

tbsp

cocoa powder

1

tbsp

vanilla
Optional Toppings:
whipped cream

sprinkles

cherries

chocolate chips
Instructions
For the hot fudge, mix the heavy cream, butter, corn syrup, and sugar in a saucepan and bring it to a gentle simmer.

Let it cook for 3 minutes, stirring occasionally.

Remove from heat before adding both chocolates and the vanilla.

Stir until all the chocolate has melted and the hot fudge comes together.

Cool for 15 minutes.

To assemble the sundaes, scoop ice cream into a small glass bowl or sundae glass.

Drizzle the ice cream with your hot fudge, scoop a dollop of whipped cream on top, and finish it off with sprinkles and a cherry.
Nutrition
Sugar:

45g

:

Calcium:

156mg

Calories:

544kcal

Carbohydrates:

53g

Cholesterol:

76mg

Fat:

35g

Fiber:

3g

Iron:

2mg

Monounsaturated Fat:

11g

Polyunsaturated Fat:

3g

Potassium:

358mg

Protein:

5g

Saturated Fat:

18g

Sodium:

286mg

Trans Fat:

1g

Vitamin A:

1060IU

Vitamin C:

1mg
Nutrition Disclaimer
Frequently Asked Questions
Why is my hot fudge grainy?
The chocolate fudge becomes grainy when it is overcooked. It means that the chocolate has been scorched. Avoid this by keeping the heat to low and regularly stirring the mixture. Furthermore, to fix it, add 2 tablespoons of cream and 1 tablespoon of corn syrup. Gently heat it up and keep stirring until it becomes homogeneous again.

How many times can you heat up hot fudge?
Technically, you can heat the hot fudge up as many times as you like. But do note that the quality of food lessens with repetitive reheating. For that reason, it is best to reheat the hot fudge by portion. Reheat only the portion that you plan to consume. You can do this on the stove, keeping it on low heat, or in the microwave in 10-second intervals on High.

What is the difference between a chocolate sundae and a hot fudge sundae?
A chocolate sundae is a kind of hot fudge sundae. But a hot fudge sundae can have different flavors of fudge sauce such as caramel, matcha, and fruits like mango and berries. For instance, this blueberry sundae is one that has blueberry and strawberry sauces.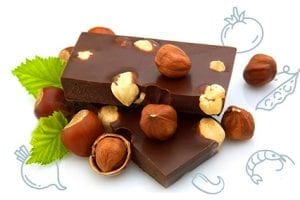 Conclusion
The best thing about having it homemade is that you can put as much of the thick and chocolatey hot fudge sauce as you like. Have fun assembling your hot fudge sundae at home!