What's not to love about crispy and sweet deep-fried Oreos that are quick and easy to make? We're making a staple State Fair food that's addicting and can be appreciated by people of all ages. For one thing, we all enjoy delicious chocolate cookies that are fried to golden perfection and ooze with cream. We truly love it and you will too!
Oreo cream cookies are not just perfect with a cold glass of milk, they're also great for frying! This deep-fried Oreos recipe will go straight to your regular desserts because it's a fun and tasty snack that's perfect for sharing. So serve it at parties or at home when you just want to get your cookie fix in a jiff. It's truly the perfect cookie to serve at any occasion and even the adults love it!
No need to line up to get your hands on this creamy sweet favorite once you make them at home! Above all, you'll love the silky flavor that comes out of every bite into its crispy yet soft coating. On the other hand, you can go crazy on whatever Oreo cookie flavors you want to use for these deep-fried Oreos. Making batches of deep-fried Oreos won't be a problem since they're easy to make and they're best when served fresh from the pan. Make one batch and it'll be hard to stop at that! And for all of you Oreo lovers looking for quick dessert ideas, enjoy a luscious slice of our No Bake Oreo Cheesecake or cool down with our cookie-flavored Oreo Milkshake to switch it up.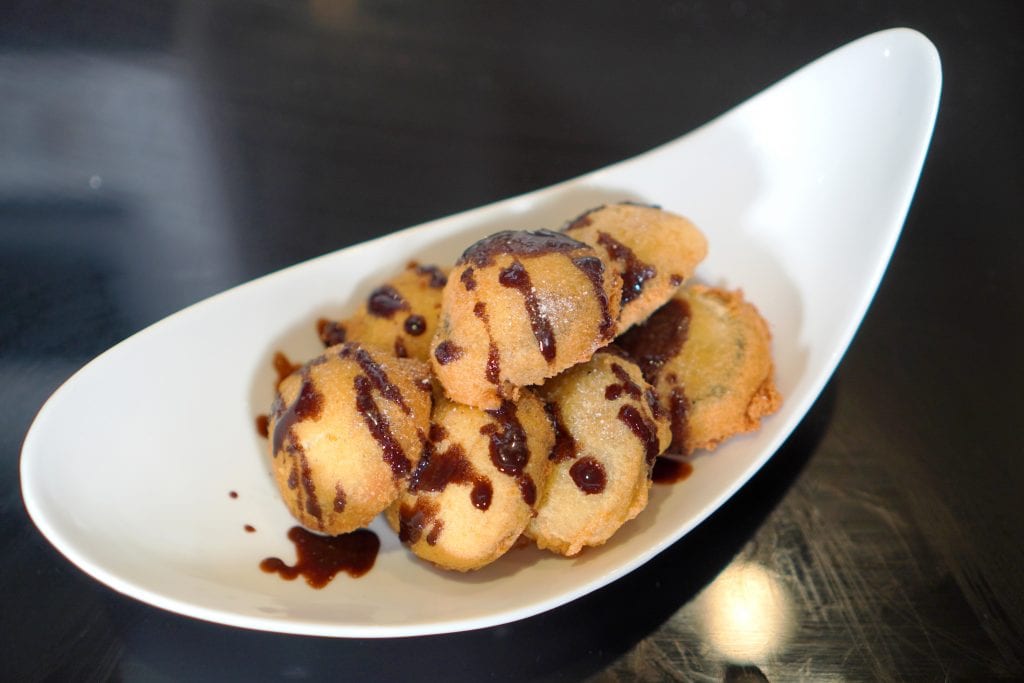 Deep-Fried Oreos Recipe
How To Make Deep-Fried Oreos
Get your cookie fix with deep-fried Oreos with a crispy golden coating that oozes with chocolate and creamy goodness in every bite. Serving a fresh batch is so easy and quick to do and gives you the best deep-fried Oreos ever!
Ingredients
2

cups

cooking oil,

(2 to 3 cups)

1

cup

pancake mix

⅔

cup

milk

1

egg

2

tsp

vegetable oil

18

pieces

Oreo cookies
Instructions
Heat cooking oil on a pot at 375 degrees F.

Prepare batter in a mixing bowl. Add the pancake mix, egg, and vegetable oil and whisk until smooth.

Throw in your Oreo cookies into the batter and coat the cookies thoroughly with a spoon.

Deep fry the cookies for 3 to 5 minutes until golden brown.

Remove the cookies from the heat and place on a cooling rack with paper towels to drain the oil.

Plate your cookies and garnish with chocolate syrup and icing sugar to finish. Indulge!
Recipe Notes
If you don't have peanut allergies, we suggest using peanut oil for frying to make fried Oreos with light and crispy exterior.
If you're making it for a color-themed birthday party, try adding food coloring to your pancake batter and make your fried Oreos fun! Just make sure that the food coloring that you'll use won't alter the taste of your Oreos.
Nutrition
Sugar:

1g

:

Calcium:

27mg

Calories:

253kcal

Carbohydrates:

3g

Cholesterol:

15mg

Fat:

27g

Fiber:

1g

Iron:

1mg

Potassium:

32mg

Protein:

1g

Saturated Fat:

3g

Sodium:

48mg

Vitamin A:

46IU
Nutrition Disclaimer
Frequently Asked Questions
Can I use flavored Oreos for my fried Oreos?
Definitely! If you're into creamy cookies, go for Double Stuffed Oreos which we highly recommend. Other Oreo cookie flavors include Birthday Cake Oreos, Chocolate Creme Oreos, Dark Chocolate Oreos, Peanut Butter Oreos, Golden Oreos, Mint Oreos, Red Velvet Oreos, Lemon Oreos, and thin ones. However, note that most fried Oreo recipes use regular or thicker Oreo cookies compared to thin ones because they're easier to fry.
How do I store and reheat my fried Oreos?
Fried Oreos are best enjoyed when served straight from the pan. Leaving them out in the kitchen will cool them off and even if you reheat them they can turn soggy. You can reheat it in a 425 degrees F oven for a few minutes, but it wouldn't be as good as fresh ones. Reheating is really hard to do with fried food because it really changes the texture of food. So we suggest making a new batch whenever you want to enjoy these delicious cookies because they're so easy and quick to make!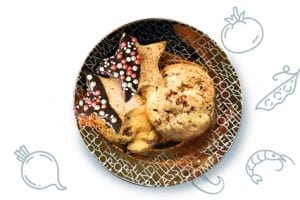 Conclusion
Make birthday parties extra fun with delicious and easy to whip up deep-fried Oreos that anyone can enjoy. You can play with the flavors using different kinds of Oreo cookies and by finishing your deep fried Oreos with toppings of your choice. This deep-fried Oreos recipe is pretty hard to forget because of the simple ingredients that make a sweet and flavorful dessert in so little time. It's a timeless cookie treat that would make any hangout a good time.