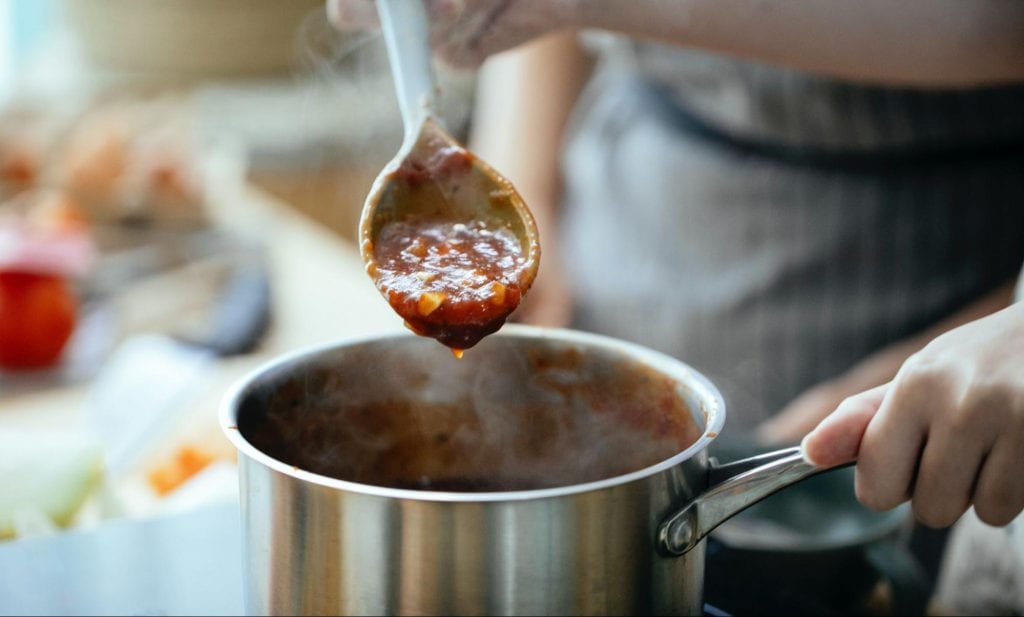 Saucepan Guide: 12 Best Types to Get for 2022
What is a saucepan and what is it used for? If you didn't already know, it's a versatile piece of cooking equipment that's mainly used for cooking anything with a substantial amount of liquid.
Appearance-wise, it looks like a cross between a standard cooking pot and a cooking pan. It's like a sauté pan with taller sides. In terms of size, it's larger than a saucier pan and smaller than a stockpot. If you're fond of making soup or sauces, then you'll definitely benefit from having this dedicated cookware that's up for the task.
So, if you're interested in buying one for yourself or a loved one, continue reading to find out the top 12 products we recommend. We also have some pointers on how to select the best saucepan for each specific need. 
Our Favorite Saucepans at a Glance
12 Saucepans For Your Kitchen
Taking into consideration brand reputation, product features, as well as overall customer reviews, we've curated this list of 12 for the best saucepan to get per category. Feel free to browse our product reviews below:
READ ALSO: 50 Types of Pasta and Their Best Pairing Sauce
How to Choose a Saucepan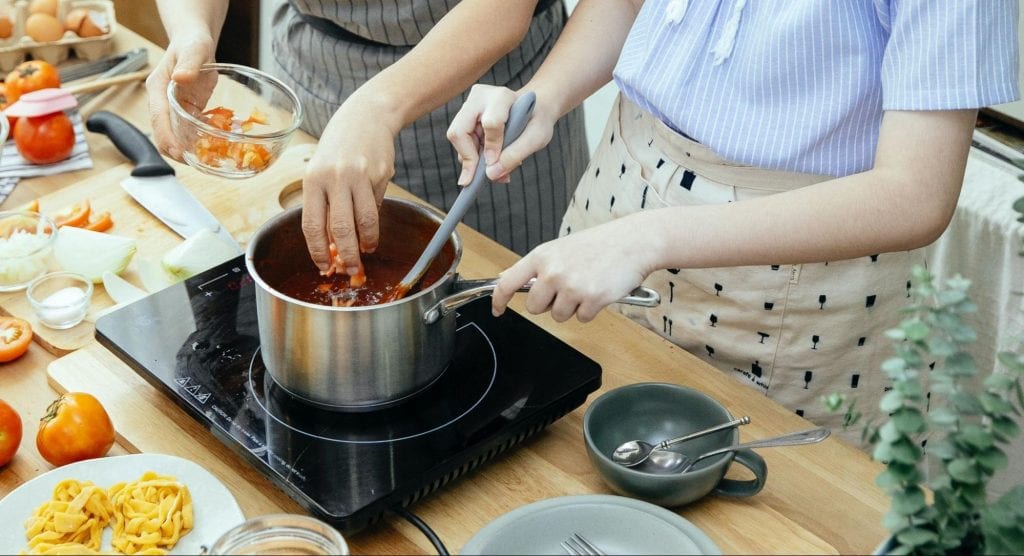 Choosing the best saucepan for your kitchen can be quite difficult. It doesn't help that this piece of cookware comes in many forms. Without prior knowledge, you might feel a bit overwhelmed with the range of options available. Ease into acquiring the most suitable pan for your needs by considering the most important factors we've listed down below.
Size and Shape
Like most cooking equipment, saucepans are available in different sizes.
In terms of a basic saucepan size guide, those with a one-quart capacity are small. This type is best for convenient storage, cooking small portions of food, or heating ingredients like syrup and melted butter. Meanwhile, standard saucepan sizes can hold around two to three quarts of liquid, ideal for cooking normal portions of food for yourself and another person. A big saucepan has a capacity of four to five quarts. This kind is best for whipping up food for large families, feasts, and for restaurants or commercial use. 
Aside from that, the pan's shape is another physical factor you should decide on. You might be asking, what does a saucepan look like? It may seem like the form of this kitchen tool is uniform among all manufacturers, but it isn't. Some saucepans are taller with flat sides, while others are shorter with rounded sides. As a general rule of thumb, you should keep in mind that a deep saucepan is better at retaining heat, while a shallow one will heat up more quickly. 
READ ALSO: Top 10 Roasting Pans To Buy in 2022
Material
What's a saucepan made of? You might find that saucepan manufacturers use different materials in designing and making their products. Cooks often categorize these cookware materials into two: reactive and nonreactive.
In essence, reactive cookware tends to impart a metallic quality to the food's taste or color if used for an extended period of time. Cast iron, aluminum, and copper are popular examples. You'd rarely find manufacturers using reactive materials alone. Oftentimes, they put a barrier between them and the food like tin for copper, enamel for cast iron, and nonstick for aluminum.
On the other hand, stainless steel and ceramic cookware are nonreactive. Unlike others, these two won't affect the quality of food at all, making them ideal for dishes with mild flavors and slow cooking methods like simmering.
Handle
Since you'd be heating saucepans, it's best to go for one with a handle that is resistant to heat or at least one that won't burn or melt when exposed to open flames or high temperatures. This would make it easier for you to handle the pan while cooking. 
Lid
While this part isn't necessary, having a lid will make it easier for heat to build up inside your cookware. This is ideal for quicker simmering or boiling. Some saucepans come with a solid cover, made with the same material as the rest of the pan. Other manufacturers produce glass lids that are tempered for easier monitoring of the cookware's contents. Small saucepans may not come with a cover at all.
You should always make sure that the handle or knob on the lid stays cool to the touch, or is heat safe at the very least especially if you'll be using the cookware in the oven. 
Special Features
You might also want to consider what else you want aside from the standard pan and lid. Will you be using the saucepan for boiling ingredients that will eventually need straining? If so, then you might benefit from getting a model with a built-in colander. Handles of some units come with a hole for hooks. Look for this feature if you plan on hanging this cooking equipment for storage.