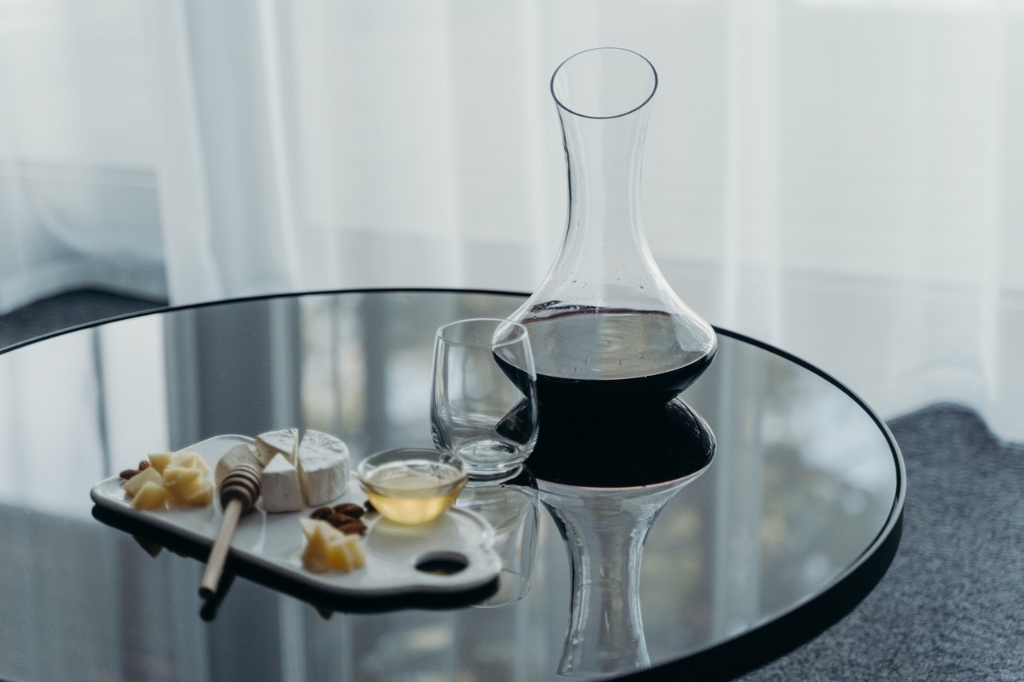 15 Best Wine Decanter Options for Wine Night This 2022
Sometimes misspelled as "decantor," a decanter or wine carafe is an essential piece of equipment that every wine lover should have – alongside the best wine opener, pourer, and other accessories. Decanting, for those who don't know, is when you slowly pour liquid into a different container, so it follows that a decanter is something that you use to achieve just that. In the case of wine preparation, it is where you pour wine from the bottle before serving the liquid in individual glasses. Every sommelier or expert knows that you can enhance the flavor of full-bodied wines by aerating them through decanting.
So if you're interested, continue reading to find out our top picks for the best wine decanter products to get this year. In the later section, you can read through a short guide regarding the factors to consider when choosing one as well. We've also answered some of the most frequently asked questions on the internet regarding wine decanters and decanting!
The Best Wine Decanter Options At A Glance
15 Best Wine Decanter Options This 2022
To select the products to feature on this list, we carefully considered key factors such as brand reputation, product specifications, as well as overall customer satisfaction. So for a more in-depth discussion of our top picks for the best wine decanters in the market, browse through this section.
What to Look For in the Best Wine Decanter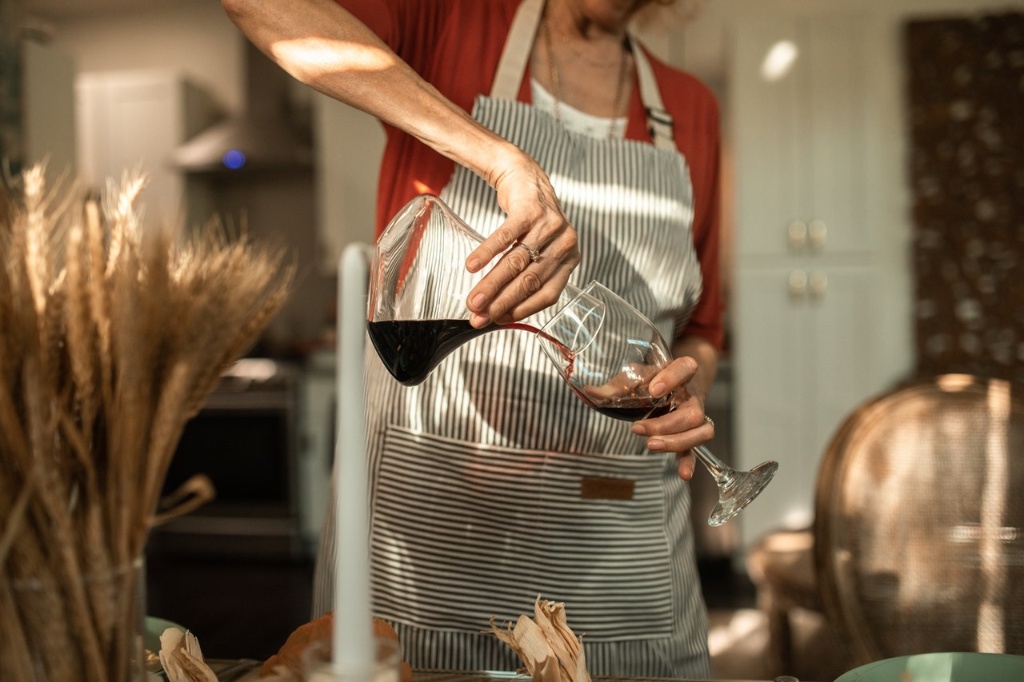 Wine decanters come in all shapes and sizes. So to help you choose the one that's right for your needs, we've put together this section detailing the different factors to consider. Continue reading to find out everything there is to know about picking a wine carafe:
Material
If you've already browsed through our list of featured products, you might have already noticed that most carafes for decanting wine are made of either clear crystal or standard glass. The former is considered more high-quality, as it offers a sleek brilliance that you wouldn't normally get from regular glass.
So, we recommend going for crystal decanter sets if you're aiming for that high-end feel. Meanwhile, the latter material often makes for cheaper and sturdier decanters. Either way, you should always check if the material used is lead-free and food-safe. For an extra layer of protection, some portable units may also come with a stainless steel cover.
READ ALSO: 12 Best Stemless Wine Glasses for Your Favorite Drink
Style
The standard wine decanter has an elongated neck for pouring and a wide rounded base for holding the wine while promoting maximum exposure to air. And the larger they get, the lower and wider the base gets. Go for this no-frills design if you're into a more traditional aesthetic, or if you just want a simple decanter that gets the job done. Although, you can also get a personalized or engraved wine decanter in this classic shape if you want something with a tad more flair.
Apart from this, there are also hand-blown carafes that have unique curves and shapes. One good example of this is the swan-shaped decanter that seems to resemble the titular bird's figure. These tend to be more expressive and dramatic — perfect for showcasing in your home bar or table spread. We suggest going for a liquor decanter set in this style if you want a functioning model that can also double as decor. 
Size and Capacity
Besides having different shapes, wine decanters are also available in different sizes with varying capacities. And as with any set of options, these have their share of pros and cons. The most common size of a decanter is designed to hold up to 25 liquid ounces, which is equivalent to one bottle of wine. This is generally best for day-to-day use.
Meanwhile, there are also smaller tumbler versions. These may not be able to hold as much liquid, but they're the most practical for outdoor or traveling use. On the flip side, you also have even larger varieties that can hold liquid equivalent to two bottles of wine. Consider this option for large gatherings.
Ease of Cleaning
Due to their unique curves, carafes aren't the easiest to clean. This is why we recommend going for a wine decanter that already comes with cleaning beads or a flexible brush for scrubbing each nook and cranny of the glassware. An accompanying cleaning tool will make it much easier to clean the carafe.
Additional Accessories
Before making your purchase, you might also want to decide whether you want extra accessories to come with your wine decanter. For instance, it might be more practical for you to go for a wine decanter set that also comes with wine glasses. Apart from that, some of the best wine decanters nowadays also have accompanying stoppers. Some products may also come with drying stands, wine aerators, pourers, openers, and/or other similar accessories.
READ ALSO: 21 Best Bar Carts For Your Home Bar This 2022
Frequently Asked Questions
How long does it take to decant wine?
There is no single answer to this question, as decanting wine really depends on the type of carafe and vino you'll be using. Although generally speaking, the standard time for decanting red wine is around 40 minutes. Older and more full-bodied dry wines may take longer, about an hour or two, to fully be enhanced with air. Meanwhile, cheaper vinos will be ready in a shorter 15 to 30-minute waiting time.
How long can you leave wine in a decanter?
Generally, a wine will stay good in a decanter for three days tops. Although this could only happen if your whiskey decanters or wine carafes come with accompanying airtight stoppers that thoroughly keep air out of the container. Why? That's because even though the wine decanter's purpose is to aerate the wine for better flavor and aroma, too much exposure won't do any good to your drink. So it's always best to regulate this to keep your drink from going stale.  
Which wines are best decanted?
When you talk about decanter wine, the most common types that'll come up to people's minds are bold and full-bodied red wines like syrah, malbec, or cabernet sauvignon. That's because these varieties tend to have the most aggressive tannins, and exposing them to air can help lessen or tone down this unpleasant quality. An older red wine could also benefit from decanting. You might also ask, can you decant a white wine? While you can definitely try decanting this variety, white wines don't really need it as they have lower levels of tannins overall.
How do you clean a decanter?
Swirl warm water around the vessel and it should be good to go. If your carafe comes with a brush, you can use it to gently scrub down its insides until all residues are removed. On top of that, cleaning beads can also help. Simply place them in the decanter with warm water, and swirl them around to remove stains. If you don't have any of these, you can also make do with using rice in place of the beads. Allow the wine decanter to air dry (on a drying stand if possible).
What is the difference between a wine decanter and an aerator?
A wine decanter and an aerator may have the same function of exposing wine to air, but they aren't the same thing. With the former, you pour wine into the vessel to manually aerate the liquid in the process. The process is gentle and slow, which makes it ideal for older red wines.
On the other hand, an aerator is a contraption that you position on the spout of a wine bottle. It operates with just a push of a button, and it's usually powered by a battery. It aerates the wine as the liquid passes through it, so it's quick and efficient — generally better for young and bold varieties.