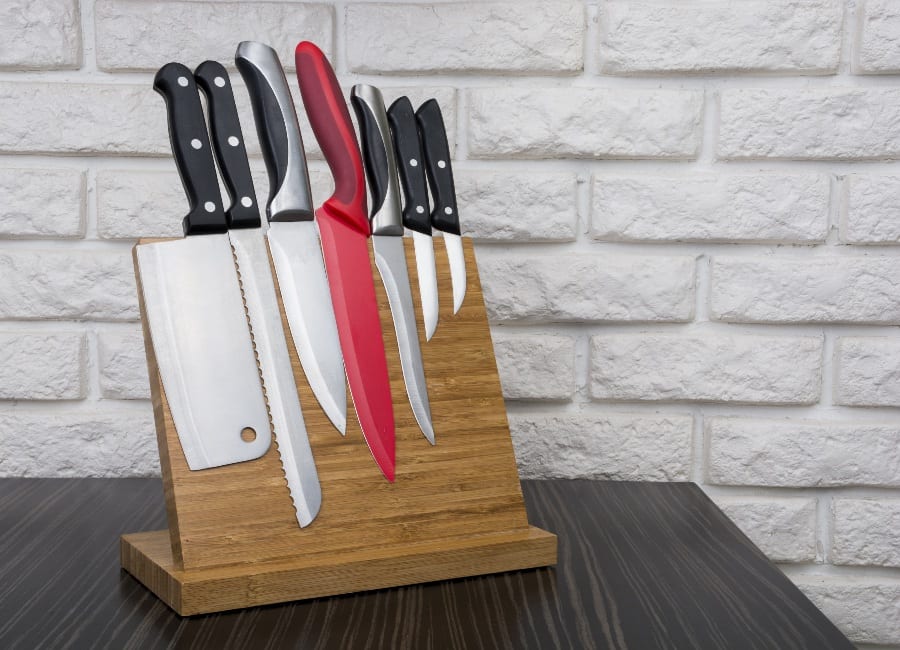 8 Magnetic Knife Holders That Do Not Damage Your Knives
It's always best to keep your knives sharp, especially if you're fond of preparing dishes that require a bit more knife work. However, when you keep all of your kitchen tools in the drawer, all the friction and unnecessary contact can make this feat quite difficult to achieve. You'll have to sharpen the blade of your utensils often, which is a hassle if you just want to quickly whip up a sizzling fajitas recipe. This is where a magnetic knife holder will come in handy.
Using this simple equipment is arguably the best way to store knives. It will help your knives stay sharp for longer since they won't be tucked away in a cramped space. Compared to a traditional knife rack, it's more hygienic since it doesn't collect debris and food particles when used the right way. Keep on reading to find out our top picks for this year, as well as a few tips to help you find the best magnetic knife holder for your kitchen. 
Our Favorite Magnetic Knife Holders at a Glance
8 Magnetic Knife Holders For Your Kitchen
To select our top eight knife magnet strips and blocks, we carefully took into consideration several key factors. This includes brand reputation, overall performance, customer reviews, and special qualities (if any). Feel free to browse this section for a more in-depth discussion of the products featured in this article:
READ ALSO: 15 Best Electric Knives To Get In 2022
How to Choose a Magnetic Knife Holder
Manufacturers produce this storage equipment in different forms, so it's a valid question to ask "what should I look for in a magnetic knife strip?" To choose one for your kitchen, here are some of the things you should take into consideration:
Material
Although magnetic holders aren't bad for knives, it's more popular to get a wood magnetic knife holder because it's arguably better for the blade of your tools to slide on wood than a piece of metal. Stainless steel is a good option too if you want something more durable.
READ ALSO: Orange Zest: How to Zest an Orange in 4 Easy Ways
Size
Get one that is just the right size for your kitchen and at the same time can accommodate the tools you want to put on display. After all, these magnetized strips are space savers. Either an eight, ten, or twelve-inch magnetic knife holder is a good compact option. For small spaces, a double-sided block is also ideal especially if you have lots of knives to store. If you have space, you can get a strip that's 16 inches or longer.
READ ALSO: 10 Best Serrated Knives For Every Use
Installation
How do you install a magnetic knife strip? For a traditional drill-bit type, we recommend getting one that comes with mounting hardware for convenience. Simply follow the accompanying instruction manual and you'll be good to go. On the other hand, standing magnetic blocks usually require little to no effort. A double-sided magnetic strip is a good painless option, too, since you just have to stick it to a fridge or metal surface.
Magnet Strength
You should aim for a knife strip or block that has just the right amount of magnet strength. Don't go for very strong magnets since it can be tough for you to separate the utensils from the knife storage. Weak ones aren't ideal too, because they won't be able to hold your knives in place. Models that use neodymium magnets are a good option.
Note: Magnets may potentially cause interference in cardiac pacemakers. It's best to take precautions if you live with someone who depends on this medical device.