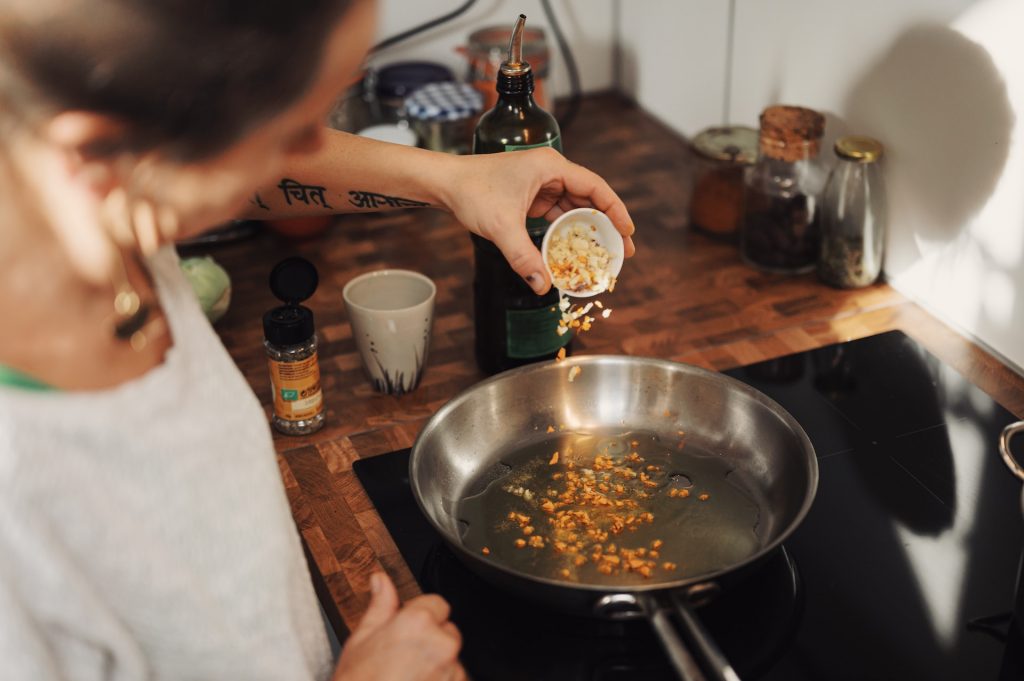 Easy Recipes For College Students On A Budget
Lots of students experience trouble with switching to a new lifestyle in college. They often move far from home, so they are forced to become adults very quickly. Young learners have to take care of themselves, do their homework on time, socialize with their new friends, and even earn some extra money at the same time!
So, you can see that college life can be exciting and filled with new experiences, but it's also pretty terrifying. It's no surprise that the quality of their lives suffers at first. It starts with the small things, like eating fast food, sleeping less, and not paying enough attention to their grades. Among the many challenges, one aspect that often suffers is the diet.
When you're juggling classes, assignments, and social life, cooking might seem like a daunting task, especially if you're on a tight budget. In case you don't have enough time to spend preparing a quality meal for yourself, use paper writing services online. Expert writers can take homework off your hands, while you explore easy recipes for college students!
So, are you having trouble finding healthy recipes for college students? This article will help you find the best college recipes on a budget!
Ideas For Breakfast
People say that breakfast is the most important meal of the day, and it's totally true in the case of young learners. You won't have the energy for the whole day without enough nutrients. A hearty breakfast can set the tone for a productive day. Here are some interesting ideas for breakfast recipes for college students!
Overnight Oats
Ingredients: rolled oats, milk or yogurt, fruits
Good for: energy, digestion, heart health
This is one of the best easy recipes for lazy college students that doesn't require a lot of effort. You need to mix all of your ingredients in a container like a mason jar. After that, put it in the fridge overnight, and you will have a delicious and ready-to-eat breakfast when you wake up!
Avocado Toast
Ingredients: whole-grain bread, ripe avocado, spices to your taste
Good for: healthy fats, skin and nails, brain function
This might require a bit more time from you in the morning, but it's a nice way to start your day! Just smash a ripe avocado with a fork and spread it on your bread. You can toast the bread beforehand for an extra crunch! After that, top your toast off with a sprinkle of salt, pepper, or other spices to taste to tie everything together. This is pretty nutritious for college student recipes!
Ideas For Lunch
Now, let's move on to the lunch part of the college recipes. It is the middle of the day, so learners are already exhausted from their studies. And yet, there is a lot waiting ahead, so they need the energy to finish their learning and stay healthy at the same time. So, let's see what are some easy recipes for one college student that will help you go on about your day!
Veggie Wrap
Ingredients: tortillas, hummus, vegetables, spinach
Good for: fiber, vitamins, immune systems
Just like an avocado toast, this is one of the quicker and more nutritious college recipes out there. Grab some tortillas and fill them with hummus, sliced cucumbers, shredded carrots, spinach, and any other veggies you have on hand. Roll everything together, and you have a portable and nutritious lunch!
One-Pot Pasta
Ingredients: pasta, vegetables, tomato sauce
Good for: carbohydrates, antioxidants, saving time
This might not be one of the quickest college student recipes, but it's definitely for those who need to fill up on a budget. Cook your favorite pasta in a pot with water, and towards the end of cooking, add some vegetables and a simple tomato sauce. This dish is not only very easy to make but also saves you from washing a lot of dishes in the middle of the day!
Ideas For Dinner
Dinner is a great time to unwind from a busy day and enjoy a satisfying meal. Some people prefer to have a light dinner before bed, and others try to fill their calorie intake norm with one dish. In any case, here are some budget-friendly dinner easy college recipes that you can cook by yourself in no time!
Simple Stir-Fry
Ingredients: vegetables, protein of your choice (chicken or tofu), stir-fry sauce
Good for: protein, energy, digestion
This is a great option for those learners who know their way around a kitchen. Stir fries are incredibly versatile and can be made using various combinations of vegetables, proteins, and sauces. Just put everything in a pan together, cook until the meat is ready, and you have a nice dish for the evening. There might even be some leftovers for the next day for lunch!
DIY Pizza
Ingredients: pizza dough, sauce, cheese, your favorite toppings
Good for: calcium, antioxidants, bone health
Those learners who want to save some money on expensive takeout definitely need to learn this recipe. Use store-bought pizza dough or even tortillas as the base. After that, add sauce, cheese, meat, and vegetables, and stick your pizza in the oven for several minutes. The best thing about this dish is that you can change it up every time, and it still will be delicious!
Budget-Friendly Snacks
There are also several easy recipes for college students who want to have a snack but don't want to cook a whole meal. This is a great way to keep your brain active and satisfy your hunger. Also, no meal is complete without a sweet ending or a little snack to finish the dish! So, let's see what you can cook in terms of snack recipes for college students!
Microwave Popcorn
Ingredients: popcorn kernels
Good for: whole grains, fiber
Popcorn is a perfect snack for a movie night! Skip the store-bought microwave popcorn bags and make your own. Put plain popcorn kernels in a brown paper bag, fold it shut, and microwave it for a couple of minutes. When you hear that the popping has slowed down, it's time to take out the popcorn and enjoy one of the easy college recipes!
Mug Cakes
Ingredients: flour, sugar, milk, oil, flavorings to your taste
Good for: occasional treats
In case you are craving something sweet, you can make one of these easy meals for college students with ingredients you can easily find in your kitchen. Make single-serving cakes in a mug using basic pantry ingredients like flour, sugar, milk, and oil. Mix everything together and microwave the batter for a couple of minutes. This will be great with some tea or coffee!
Banana Ice Cream
Ingredients: ripe bananas, flavorings to your taste
Good for: natural sweetness, potassium, guilt-free dessert
This is a great alternative to ice cream when you don't feel like going out to the store or if you have decided to eat a little bit healthier. Freeze ripe bananas and blend them until they turn into creamy ice cream. You can add cocoa powder, peanut butter, or any other ingredients to customize your meal as you like. You can also add milk for a smoother texture!
Budget-Friendly Shopping Tips For Students
Apart from being able to cook something for yourself, you also need to learn how to save some money on your shopping. Learners often don't have a lot of spare time to go to the stores, so these tips will be perfect for those who need to save both time and money.
Always plan ahead. Before heading to the grocery store, create a weekly meal plan and shopping list. As you stick to the list, you are less likely to buy something impulsively.
Buy in bulk. Purchase pantry staples like rice, pasta, canned goods, and spices in bulk. This way, you will save money in the long run, and you will also have something to eat at all times.
Don't be afraid of generic brands. Don't shy away from trying store brands, as they often offer quality products without forcing you to pay for the brand!
Use your student discounts. In case you are on a budget, why not take advantage of your discount while you can? Many stores offer special prices if you show your identification!
Shop seasonally. Choose fruits and vegetables that are in season. Usually, this means that they will be cheaper and tastier at the same time!
Cook in batches. Cook large quantities of food and store leftovers in the fridge or freezer. This is an especially useful tip for learners on the go!
To Sum Up
So there you have it, some easy recipes for college students on a budget! You will find plenty of combinations for breakfast, dinner, and lunch, especially when you know how to combine different products together for a healthy meal.